Choose the perfect vacation rental
Save up to 61%
Best Vacation Home Deals in New England
82,654 beautiful rentals from 58 different providers, such as Casamundo or Booking.com, are listed in New England. By directly analyzing these vacation rentals, HomeToGo features the best deals as well as the most popular properties in New England.
Recommended Vacation Rentals in New England
Find your perfect vacation rental in New England: from $69 per night
Vacation rentals with Wi-Fi
Vacation Rentals With Fireplaces
Apartments and vacation rentals with a kitchen
Popular Rental Amenities in New England
In New England, there are plenty of options if you want to book a an accommodation that allows pets. Pet-friendly rentals in New England have an average price of $385 per night. There's no need to look only outside the city for a rental, as a few of the pet-friendly vacation rentals are very central (less than 2 miles from the city center).
Price and Availability Index in New England
Vacation Rental Price Information in New England
This graph displays average prices of the vacation rentals and holiday apartments located in New England. Prices rise in June and reach an average of $483 a night (6/25 - 7/2), making it the most expensive time to book a rental in the next 12 months. The week with the lowest average prices is in February (2/19 - 2/26).
Rental Availability Information in New England
The availability graph shows the percentage of available rentals in New England. It is in February that you will find the week with the least available rentals (2/19 - 2/26). On the contrary, you will find the highest number of available rentals in a week of September (9/24 - 10/1).
The Weather in New England
7-Day Weather Forecast in New England
Getting the Most Out of Your New England Vacation Rental
There are several home styles available to you as New England vacation rentals, but you'll be especially charmed by a stay in one the many cottages that dot the region. Wake up with an unobstructed view of nature in a lakefront or beachfront cottage. And if you prefer skiing, you can always opt for a winter-sports focused vacation in a cozy mountain lodge.
Where to find the best food in New England?
New England's Regional Cuisine
The most discerning foodies will be delighted to know that New England is famous for its hearty, maritime fare. Stick with a trusted classic and try a cold lobster roll in Maine or a buttery, warm version in Connecticut. The regions is also known for its fresh fish, clams, oysters, and scallops, all prepared a myriad of ways.
Newick's Lobster house in Dover, New Hampshire has been serving New England's star dish, New England clam chowder, for more than 60 years and has varieties with lobster, shrimp, or scallops. Takeaway options are offered at most casual eateries, and you'll be able enjoy your fresh seafood meal in the comfort of your vacation rental.
Don't forget to try some other New England classics like baked beans, apple pie with a slice of cheddar cheese, and cornmeal pancakes, also called Johnny Cakes!
What are the best places to discover the arts and culture of New England?
Can't Miss Art and Culture in New England
For a region with such deep historical roots, it's no surprise that New England is rich in cultural activities. America's oldest operating public art museum, the Wadsworth Atheneum Museum of Art in Hartford, Connecticut, is home to over 50,000 works of art that span more than 5,000 years.
As part of the Rhode Island School of Design, the RISD Museum houses world renowned pieces, from 18th century furniture to work by Monet, Warhol, and Picasso. New England vacation homes are the best way to experience as much of the region's rich culture as possible!
What are the best activities for families in New England?
New England With the Kids
Acadia National Park in Maine is a wonderful outdoors getaway for the whole family. This 47,000 acre protected area stretches along the east coast of the Atlantic ocean and has beaches, hiking, vast wildlife, and a charming bayside shopping town, Bar Harbor. It's the perfect way to entertain both kids and adults, before turning in at night at your quaint New England vacation rental.
The Essex Steam Train in Essex, Connecticut operates sightseeing tours through Selden National Park and gives riders exclusive access to nature preserves, with engaging narration during the trip. Themed rides like the Santa Express and Thomas the Tank engine are popular with children.
What are the best nightlife spots in New England?
Vivid New England Nightlife
With elite universities and world class culture throughout the region, it's a surprise to some that New England also holds its own when it comes to nightlife. You can't go wrong focusing an evening around one of New England's famous exports—beer! Enjoy a local beer sampler with your meal in Long Tail in Bridgewater Corners, Vermont, or people-watch at the Beer Hall at Harpoon Brewery in Boston, Massachusetts.
If you want to visit the region's buzzing seaside bars, you'll love staying in one of many New England beach house rentals, whether on Cape Cod, coastal Maine, or along the Connecticut stretch of the Long Island Sound. And if you're a fan of live music, you'll love Regattabar in Cambridge, Massachusetts. They feature a regular line-up of local and international jazz artists.
What are the best events and festivals in New England?
New England's Festivals and Events
Locals love to make the most of warmer weather in New England, and show up in droves to festivals that are popular around both larger and smaller towns throughout the region. But with so many gastronomic highlights, cuisine is the star of many of New England's biggest festivals.
Swing by the Chowder Festival in Portsmouth, New Hampshire, where more than 500 gallons of chowder is served to 4,000 attendees during the one-day event in June. Every August, the Vermont Cheesemaker's Festival in Shelburne, Vermont showcases cheesemaking demos, and boasts appearances by more than 40 award-winning cheese producers!
Block Island Race Week on Block Island, off the coast of Long Island and Connecticut, is often referred to as America's original destination regatta. Don't miss the "round-the-island" race which is the highlight of this one-week event every June.
The family-friendly event Sailfest in New London, Connecticut attracts more than 300,000 visitors who are eager to explore the craft vendors and take in the free entertainment each July.
Frequently Asked Questions
How much does it cost to rent a vacation rental in New England?
The price for Hotel rooms and House rentals in New England is $65 per night.
How many vacation rentals are available to book in New England?
There are currently 83,629 vacation homes in New England to browse and book for your next trip.
What amenities are most popular for vacation homes in New England?
The most popular amenities for home rentals in New England include accommodations that have: internet, TVs, and pools.
How many vacation rentals are in New England?
New England has 83,629 Hotel rooms and House rentals on offer to rent.
What's the best time of year to travel to New England?
New England has its warmest time of year around July and August, with average nightly prices being around $65.
We list offers from thousands of providers, including: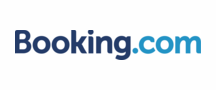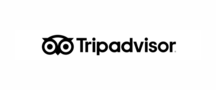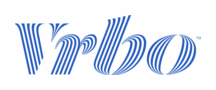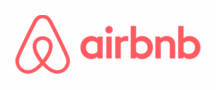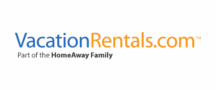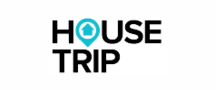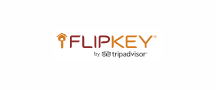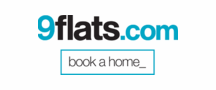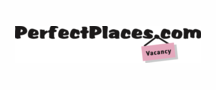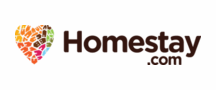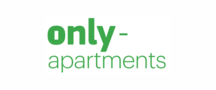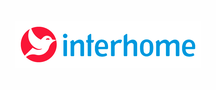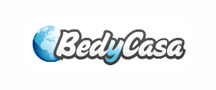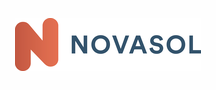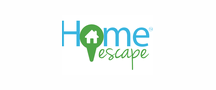 Explore More Vacation Ideas
Northeastern United States