Choose the perfect vacation rental
Top Vacation Destinations in Nevada
Save up to 52%
Best Vacation Home Deals in Nevada
Recommended Vacation Rentals in Nevada
Find your perfect vacation rental in Nevada: from $42 per night
Vacation rentals with Wi-Fi
Vacation Rentals With Fireplaces
Apartments and vacation rentals with a kitchen
Popular Rental Amenities in Nevada
Listed above are the most selected filters in Nevada and the number of rentals that include them. HomeToGo's data reveals that "internet" and "pools" are the most frequently provided features in Nevada. Plan your vacation in advance if you want to go fishing or you want a rental with a balcony or a patio. There are just 804 listed rentals providing "fishing" and 1,215 rentals providing "balconies/patios."
Price and Availability Index in Nevada
Vacation Rental Price Information in Nevada
Rental Availability Information in Nevada
7-Day Weather Forecast in Nevada
Accommodations for your vacation in Nevada
In Nevada, hotel rooms are the most common vacation accommodation type. Interestingly, the average price of hotel rooms is $269 per night, with an average size of 600 ft². Moreover, most hotel rooms in this destination can host 4 guests, which makes it a wonderful destination for medium-sized groups and families. If you would prefer to book a different accommodation type, you could consider apartment rentals, which are the second most common type of accommodation in Nevada. The average size of apartment rentals in Nevada is 950 ft², and the average price is $416 a night.
Plan a Vacation to Remember with a Nevada Vacation Rental
Whether your idea of a vacation is casino-hopping, museums, or soaking in the beauty of the great outdoors, Nevada is sure to impress. Home to gambling Mecca Las Vegas, no visit to the state would be complete without a stroll down the Sunset Strip. However, Nevada has a lot more to offer than just Vegas; there's plenty of natural scenery to explore, as well as history dating back to the Wild West.
To get the most out of your vacation, consider booking yourself and your friends and family a vacation rental. Comfortable and equipped with all the modern amenities, vacation homes in Nevada allow you to experience this diverse state like a local. Perfect for families, couples and solo travelers, there are plenty of accommodation options available to suit every style and budget.
What are the best nightlife spots in Nevada?
Nightlife in Nevada: Popular places to visit
If a fun date night is what you're after, the award-wining Roxy Bistro at Reno's Eldorado Resort Casino is the perfect place. Trust the locals, as they voted it the 'Best Place to Take a Date' in Nevada. The vast selection of dishes and liquor coupled with a charming European ambiance is what makes Roxy a must-visit.
Head out on a Las Vegas bar crawl with your friends if you want to explore multiple hotspots with a local host; Turnt up Tours comes highly recommended. You can also join the Banger Brewing microbrewery tour to try different beers that you're not likely to find at your usual watering hole. Do not miss out on the Heffe with Habanero peppers.
What are the best events and festivals in Nevada?
Regular local events to attend in Nevada
Being primarily an entertainment destination, Nevada hosts several annual events. If you are planning to book your stay in a Nevada vacation rental in April, take the opportunity to attend the Reno Jazz Festival.
This annual event held at the University of Nevada attracts thousands of jazz lovers nationwide. Here you can enjoy live performances and participate in workshops.
What are the must-see attractions in Nevada?
The best cuisine in Nevada
When it comes to cuisine, Nevada has been influenced by a plethora of different communities. Asian food is popular, and there are more than 300 Thai restaurants in the state. For the most authentic, visit Lotus of Siam in Las Vegas which is considered one of the best in North America. Try the crispy duck with chili mint leaves and coconut ice cream with sticky rice for dessert.
A popular dish that you must try during your stay in Nevada is the chateaubriand — a thick piece of steak cooked between two thinner pieces. The Basque-style chateaubriand is particularly popular with the locals, and the city of Elko even hosts an annual Basque Festival in early July. Head to Duke's Steakhouse in Carson City to check out this meat-lovers delicacy.
Frequently Asked Questions
How much does it cost to rent a vacation rental in Nevada?
The average nightly price for vacation rentals in Nevada is $42.
How many vacation rentals are available to book in Nevada?
There are currently 17483 vacation homes in Nevada to browse and book for your next trip.
What amenities are most popular for vacation homes in Nevada?
Most travelers search for internet, pools, and TVs when booking a vacation rental in Nevada.
How many vacation rentals are in Nevada?
Nevada has 17483 Hotel rooms and Apartment rentals on offer to rent.
Are pets allowed in vacation rentals in Nevada?
If traveling with a dog in Nevada, 13% of vacation rentals allow pets.
What's the best time of year to travel to Nevada?
If booking a vacation rental in Nevada, consider that rainy season is usually in December or March, with June often being the driest.
We list offers from thousands of providers, including: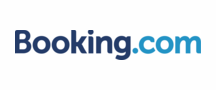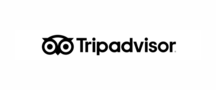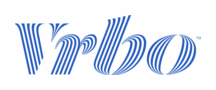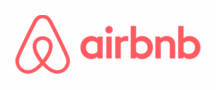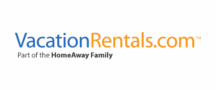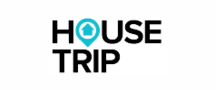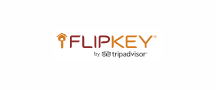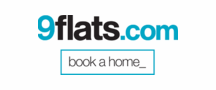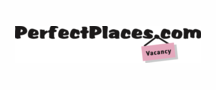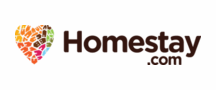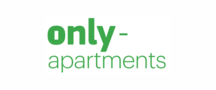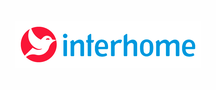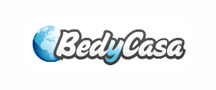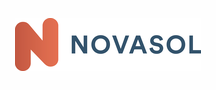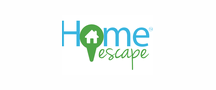 Explore More Vacation Ideas