Choose the perfect vacation rental
Top Vacation Destinations in Nebraska
Save up to 53%
Best Vacation Home Deals in Nebraska
Book the perfect accommodation from $28 per night by searching among the 6401 options available in Nebraska. HomeToGo immediately presents you with the best offers by comparing all of the available vacation homes in Nebraska from its various partners.
Recommended Vacation Rentals in Nebraska
Find your perfect vacation rental in Nebraska: from $28 per night
Vacation Houses With Pools
Apartments With Balconies or Patios
Popular Rental Amenities in Nebraska
Select a filter to search and find an accommodation meeting your criteria among all of the rentals in Nebraska. Nebraska is the ideal destination to book a property if you need internet access during your vacation or you never miss an episode of your favorite show, as the most common features are "internet" and "TVs." Not as many properties in Nebraska are available if you enjoy soaking in the hot tub or if you plan to go fishing as "fishing" and "hot tubs" are not very popular amenities in this destination.
7-Day Weather Forecast in Nebraska
Accommodations for your vacation in Nebraska
In Nebraska, most of the accommodation options are hotel rooms, which represent 81.26% of its short-term accommodations. In addition, the average size of hotel rooms in Nebraska is 380 ft² with a median price of $138 a night. Furthermore, these accommodations are optimal for medium-sized groups and families, as most can accommodate 4 people. You can also compare other types of accommodation in Nebraska. House rentals are, for example, another common property type in this destination, with 103 listed accommodations. House rentals in Nebraska are 2,160 ft² on average, with prices averaging $395 a night.
Enjoy the unique landscape of Nebraska by staying at vacation rentals
Located in the Midwestern US, Nebraska is the only state in the country that has a unicameral legislature. Whether you want vibrant culture or fascinating natural attractions, Nebraska can offer you all this and more. It has a varied landscape from the Chadron State Park to the Oglala National Grassland.
Many historic trails that were first explored by the Lewis and Clark Expedition pass through this state. When you are looking for places to stay in Nebraska, consider booking one of its many vacation homes. There are rentals available for all types of travelers, whether you are traveling with your entire family or just on your own.
Where to find the best food in Nebraska?
Iconic foods of Nebraska
Nebraska takes credit for inventing Reuben Sandwiches which have now become popular across the country. This mouthwatering treat is made up of corned beef, sauerkraut (fermented finely cut cabbage), and lots and lots of Swiss cheese, typically served on Russian rye bread.
Another Nebraskan invention is the delicious Butter Brickle ice cream that was developed in Omaha. Butter Brickle ice cream is basically a vanilla ice cream that has bits of Butter Brickle candy in it. This candy is toffee flavored and is also very crunchy. Enjoy this creamy buttery goodness at least once when you are in Nebraska.
What are the best places to discover the arts and culture of Nebraska?
Historical landmarks to see in Nebraska
If you are a history buff Nebraska is the perfect vacation spot with its 20 National Historic Landmarks. Fort Robinson is a former US Army fort that played a significant role in the struggle between the Native Americans and the US Army. In fact, this place was also the home of the Buffalo Soldiers, the first all-black unit in the US Army.
The Nebraska State Capitol Building in Lincoln is one of the historic landmarks that is worth a visit. Inside this building you can see beautiful tile mosaics, numerous historic chambers and lovely murals. Designed by the architect Bertram G. Goodhue, this building is considered an outstanding work of architecture.
Where are the unique attractions in Nebraska?
Natural wonders in Nebraska
If you want to experience the inherent simplicity of nature just visit the Sandhills region. The early settlers called this area 'The Great American Dessert' because of the plant covered sand dunes found here. Over 25 percent of this state is covered by the Sandhills region and it has been recognized as a biologically diverse and ecologically unique land.
Designated a National Historic Site in 1956, Chimney Rock is located near Bayard. In the journals of those who traveled on the Mormon, Oregon, and California Trails this natural rock formation is the most documented natural site. If you want to learn more about the history of Chimney Rock head to the visitor's center.
Frequently Asked Questions
How much does it cost to rent a vacation rental in Nebraska?
On average, a Hotel rooms or House rentals in Nebraska costs $30 per night.
What amenities are most popular for vacation homes in Nebraska?
If you're looking to book a vacation rental in Nebraska, the most common amenities others search for are houses with internet, TVs, and pools.
How many vacation rentals are in Nebraska?
Discover 6374 vacation rentals available to book in Nebraska.
Are pets allowed in vacation rentals in Nebraska?
Finding a cabin rental in Nebraska that allows dogs is definitely possible, with 908 pet-friendly homes on offfer.
What's the best time of year to travel to Nebraska?
July and June are typically the warmest months in Nebraska with temperatures around 89 °F. January and February in Nebraska are the coldest, with 14 °F on average.
We list offers from thousands of providers, including: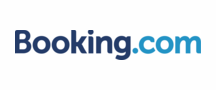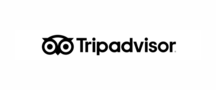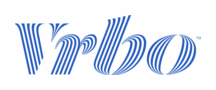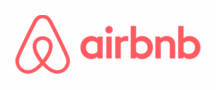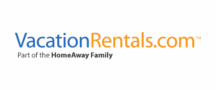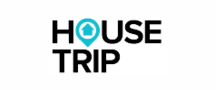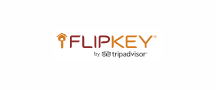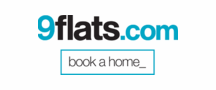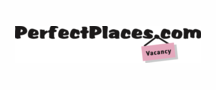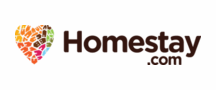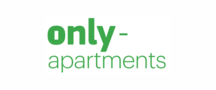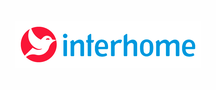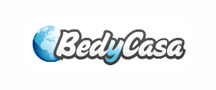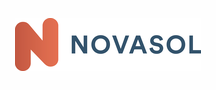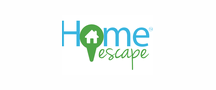 Explore More Vacation Ideas