Choose the perfect vacation rental
Save up to 63%
Best Vacation Home Deals in Nashville
Compare and find a vacation rental matching your needs among the 7950 beautiful options from more than 30 vacation rental websites in Nashville. By comparing these vacation rentals, HomeToGo brings you the best deals as well as the highest rated accommodations in Nashville.
Recommended Vacation Rentals in Nashville
Find your perfect vacation rental in Nashville: from $81 per night
Vacation Houses With Pools
Dog-Friendly Vacation Rentals
Best vacation rentals with a balcony
Popular Rental Amenities in Nashville
Filters are provided to help you customize your search to find a great rental in Nashville. Many vacation rentals in Nashville include "internet" or "TVs," which makes it a great vacation spot if you need internet access during your vacation or you never miss an episode of your favorite show. Three amenities that are not often provided are "saunas," "fishing," and "hot tubs."
Price and Availability Index in Nashville
Vacation Rental Price Information in Nashville
This graph displays the average prices for the next twelve months in Nashville. The most expensive dates to travel to Nashville are in May (5/28 - 6/4). Prices drop in January to an average of $377 per night (1/1 - 1/8).
Rental Availability Information in Nashville
Check out the graph above to find out how many accommodations are available in Nashville(in %). More people travel to Nashville a week in December (12/25 - 1/1). So far, 57% of the rentals are occupied this week. On the other hand, the week with the most available offers is in June (6/11 - 6/18).
7-Day Weather Forecast in Nashville
Accommodations for your vacation in Nashville
Vacationers who are hoping to find hotel rooms in Nashville can find plenty of alternatives, as they are the most frequent accomodations being offered there. In addition, these properties have a median size of 440 ft² and a median price of $290 a night. Furthermore, hotel rooms are excellent for medium-sized groups and families, as most can accommodate 4 guests. If you are interested in a different accommodation type, you may want to check house rentals, which are the other most frequent type of accommodation in Nashville. House rentals in Nashville are 2,160 ft² on average, with prices averaging $727 a night.
Get Into the Music With Nashville Vacation Rentals
The capital of Tennessee, Nashville is located on the Cumberland River and is home to many colleges and universities. Its most famous attribute is, of course, its status as the capital of the country music industry in the United States, if not the world. The city has officially adopted the nickname 'Music City U.S.A.' and visitors come from far and wide to take in the best country music, and experience live performances from upcoming talent. Feel at home in this friendly southern city with a Nashville vacation home.
Getting to Music City U.S.A.
By air
The Nashville International Airport serves Nashville and is a public and military use airport offering daily services to cities across the United States and Canada. Most major airlines in North America offer services to Nashville. Vacationers have the option of renting a vehicle at the airport, however the city does offer good public transportation options to downtown and other top attractions, as well as good taxi services, so car rental is certainly not necessary to get to and from your chosen Nashville vacation rental.
By car
From Louisville: The 175-mile journey separating Louisville from Nashville can easily be covered by car. During the scenic drive along Interstate 65 travelers can stop and buy good quality Kentucky Bourbon.
From Atlanta: Visitors from Atlanta should drive north on Interstate 75, then take Interstate 24. Along the way, you can stop to visit Chattanooga and the panoramic Rock City Gardens.
From Memphis: This 200-mile journey simply involves driving north along Interstate 40. You can stop halfway to visit Jackson.
From Birmingham: This Alabama city is only 200 miles away from Nashville. Drive along Interstate 65, and stop in Cullman to visit impressive Ave Maria Grotto, a garden with miniature reproductions of famous churches.
From Indianapolis: Drive south along Interstate 65 to Louisville, then south again to Nashville.
What are the top sights in Nashville?
Top Sights to Enjoy During Your Stay in Your Nashville Vacation Rental
Build on your music knowledge during your stay in your Nashville vacation rental with a visit to the Country Music Hall of Fame and Museum. The museum offers a permanent display outlining the history of country music and Nashville's role in defining it, as well as rotating special exhibitions.
Nashville is also home to the notable and historic RCA Studio B, which is the famous recording studio where the King himself recorded hundreds of songs. In addition to Elvis Presley, other famous musicians to record here include Dolly Parton, Roy Orbison and Chet Atkins. The studios can be toured daily with knowledgeable guides for an unforgettable experience of Nashville's musical history.
Besides being home to country music, Tennessee was also the home state of three Presidents of the United States of America. Take a trip into the past with a visit to Andrew Jackson's Hermitage and learn about what his early life was like growing up in this southern state. Former President James K. Polk was also from the area and is buried on the downtown Nashville grounds of the State Capitol building.
What are the best places to discover the arts and culture of Nashville?
Iconic Music Venues in Nashville
It is nearly impossible to visit Nashville and not experience the music that has made this city famous. From buskers on the street to professional performances at legendary venues, music is intricately woven into the fabric of the city's identity.
Grand Ole Opry
Perhaps the most famous music show in Nashville, the Grand Ole Opry, began as a radio broadcast in 1925. Decades later, the venue is now host to a live show that honors country music's past and present. Many legendary country icons have started their careers at the Grand Ole Opry, and each year thousands of fans make the trip to Nashville to experience it live.
Ryman Auditorium & Belcourt Theater
The Ryman Auditorium and the Belcourt Theater are two more iconic music venues in the city. Both venues host regular country music shows and it is worth looking up these historic venues prior to your trip to Nashville to see who's coming to town.
Honky Tonk Highway
For a less formal atmosphere, travelers are advised to take a walk down what is known as Honky Tonk Highway. This strip, located on Lower Broadway, is home to multiple music venues that have live music playing from 10am to 3am every day. The street and its associated venues have no cover change and offer the unique experience of listening to new music alongside locals, and the thrill of potentially hearing a live performance from the next big country music star. The Honky Tonk Highway is centrally located and will be easily accessible from all Nashville vacation homes.
What are the best activities for families in Nashville?
The 3 Best Day Trips from Nashville for Families
1. Franklin
The area around Nashville is famous for the many American Civil War historical sites. Located 20 miles to the south of Nashville, Franklin is a living testimony of life during the war and the site where the last battle took place. Take a historical tour of the houses where notable people lived during the Civil War, such as the beautiful Carter House.
2. Mammoth Cave National Park
This national park features the largest cave system in the world, with impressive stalactites and stalagmites. The park's visitor center offers guided tours lasting one to six hours, with varying degrees of difficulty.
3. Stones River National Battlefield Park
This park is great for both nature and history lovers. The Battle of Stones River that took place on this site is remembered as one of the bloodiest events of the American Civil War. Visitors can join a tour during which a knowledgeable guide will not only talk about the history of the park but also explain the local flora and fauna.
The 4 Best Activities for Families in Nashville
1. The Adventure Science Center
The Adventure Science Center fascinates both adults and children. It's divided into six different parts, each displaying exhibits related to a particular field of science. There's also a play area for toddlers with a stimulating collection of puzzles and games. Check out areas like Wonders of the Universe, where you can learn about the mysteries of the universe with all sorts of interactive exhibits.
2. Bicentennial Capitol Mall State Park
Bicentennial Capitol Mall State Park, is a favorite Nashville picnic spot. The star attractions here are a map of Tennessee made of granite, and a 95-bell carillon that plays Tennessee-themed songs at hourly intervals.
3. The Cheekwood Estate & Gardens
The Cheekwood Estate & Gardens showcases a variety of landscape styles and plants. The TRAINS! exhibit is a treat for kids, with its dioramas and children's' tunnel.
4. Nashville Shores Lakeside Resort
If you're looking for a different kind of park experience, cool off at Nashville Shores Lakeside Resort. You can splash out at the water park's wave pool and slides, or take to the skies at Treetop Adventure Park, on zip lines through the canopies or a ride on the Tarzan Swings.
Where are the unique attractions in Nashville?
The Best Neighborhoods for Nashville Vacation Rentals
Visitors to Nashville are spoilt for choice when it comes to picking a neighborhood. Whether you are looking for the best country music venues, hip bars, vintage shops, green areas, or modern buildings, Nashville has something for everyone.
1. Downtown
This area is home to everything related to country music. Visit the Johnny Cash Museum during the day, then head to one of the live music venues in SoBro -standing for South of Broadway - at night. John Seigenthaler Pedestrian Bridge - the best spot to get a panoramic view of the city - is also located in downtown Nashville.
2. West End
The neighborhood of choice for those looking for urban green areas. Beautiful Centennial Park is famous for Nashville's own full-scale replica of the Athens Parthenon. West End's accommodations tend to be relatively affordable, but you'll need to use public transportations or a car to get to downtown.
3. East Nashville
This is the trendiest neighborhood in Nashville. In East Nashville, you'll find plenty of vintage shops, boutiques, hipster bars, and gourmet restaurants. This is the best neighborhood for non-country live music gigs.
4. The Gulch
The most modern of Nashville's neighborhoods is also home to the most upscale restaurants and shops. Stay here if you fancy a modern vacation rental within walking distance of downtown.
5. 12 South
This neighborhood in the south is famous for its great authentic restaurants. Pick a vacation rental here if you want to experience life as a local in a non-touristy area.
6. Belmont
A university neighborhood full of historical houses, Belmont is quiet and trendy at the same time. It is located south of downtown and it is famous for its affordable eateries.
What are the best events and festivals in Nashville?
Annual Events Worth Experiencing in Nashville
Nashville is a party all year long, but has several recurring events that add something extra special to the vibe in the city.
Early spring is an exciting time in the city, with the month of April focused on music and performing arts. Each weekend in the month a different major music event takes place in a different part of town. It is a great month to book a Nashville vacation rental and experience the best of the city.
The Fourth of July in Nashville is celebrated with fireworks that light up the night sky in unison with the music of the Nashville Symphony. The day is filled with highlights that are fun for the whole family.
The Country Music Awards show takes place in November each year in Nashville, and is known as 'Country Music's Biggest Night'. In Nashville, the awards are an excuse for socializing, celebrating and, of course, enjoying the music!
What are the must-see attractions in Nashville?
Bask in the Heart of the Country Music Capital of the World: Nashville.
Opryland Hotel Gardens
The indoor gardens and conservatory of this luxurious hotel are worth visiting. Tropical plants, fountains and waterfalls create a magnificent oasis beneath a huge domed glass ceiling.
Andrew Jackson's Hermitage
Home of the 7th president of the US, this Greek revival house is now a historical museum honouring the life and struggles of this great leader.
Country Music Hall of Fame and Museum
This museum is dedicated to the history of country music, with exhibitions of memorabilia and music of country music greats, such as Bob Dylan, Johnny Cash and many more.
Ryman Auditorium
Nashville was the center of country music in the 1950s and 1960s. The Ryman auditorium honours this tradition with historical guided tours and live concerts.
The Grand Ole Opry
This is the other famous country music stage in Nashville, which has hosted country greats such as Dolly Parton.
Frequently Asked Questions
How much does it cost to rent a vacation rental in Nashville?
The average nightly price for vacation rentals in Nashville is $81.
How many vacation rentals are available to book in Nashville?
There are currently 7721 vacation homes in Nashville to browse and book for your next trip.
What amenities are most popular for vacation homes in Nashville?
Most travelers search for internet, TVs, and pools when booking a vacation rental in Nashville.
How many vacation rentals are in Nashville?
Discover 7721 vacation rentals available to book in Nashville.
Are pets allowed in vacation rentals in Nashville?
If traveling with a dog in Nashville, 15% of vacation rentals allow pets.
What's the best time of year to travel to Nashville?
July and June are typically the warmest months in Nashville with temperatures around 91 °F. February and January in Nashville are the coldest, with 32 °F on average.
We list offers from thousands of providers, including: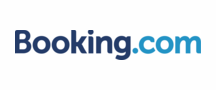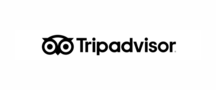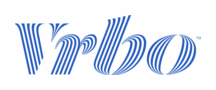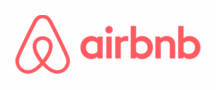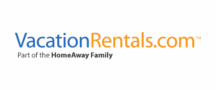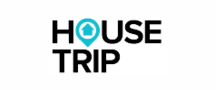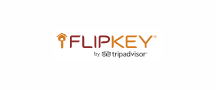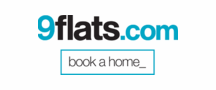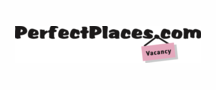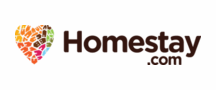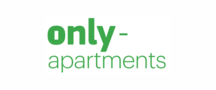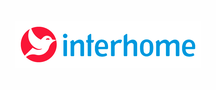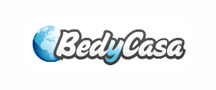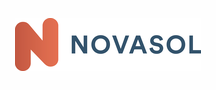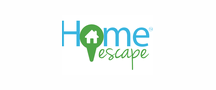 Vacation Destinations Near Nashville
What are the top neighborhoods in Nashville?
Explore More Vacation Ideas