Choose the perfect vacation rental
Save up to 84%
Best Vacation Home Deals in Naples
Book the ideal property from $100 per night by searching and comparing the 2945 properties available in Naples. With HomeToGo, you can instantaneously compare the prices of each available property to find the best deal and save up to 84%.
Recommended Vacation Rentals in Naples
Find your perfect vacation rental in Naples: from $100 per night
Vacation rentals with Wi-Fi
Vacation rentals and apartments with air conditioning
Apartments and vacation rentals with a kitchen
Popular Rental Amenities in Naples
Using our filters will help you find the ideal rental in Naples. In Naples, 1,703 accommodations offer "internet". So, if you can't imagine a vacation without internet, use the internet filter to compare these rentals. It is also possible to find a vacation rental in Naples if you want a rental providing a crib as 193 of the rentals there provide "cribs."
7-Day Weather Forecast in Naples
Accommodations for your vacation in Naples
In Naples, apartment rentals are the most common vacation accommodation type. Additionally, the average nightly price of apartment rentals there is $272, and the average size is 1,340 ft². Moreover, if you are going in a group of 5, apartment rentals are the perfect property type in Naples, as they usually accommodate this exact group size. If you are searching for another type of accommodation, you can look for many other options, such as house rentals, which are another typical type of accommodation in Naples. These accommodations cost $540 a night on average and have an average size of 2,290 ft².
Enjoy Luxurious Vacation Homes in the Wonderful Ecosystem of Naples
Situated in south-western Florida, Naples is among the wealthiest cities in America with expensive shopping malls and lavish golf courses. The penchant for luxury lifestyle here explains why it is the numero uno choice for extravagant get-aways. Vacation homes come in the form of condos, beach houses and estate suites that increase the indulgence factor of your trip.
Getting to Naples, FL
Miami is the closest major city to Naples and the drive between the two cities is via the scenic US 41, known as the Tamiami Trail. The drive, which is around two hours, takes you through the Everglades National Park. You might want to leave time for a stop!
You can easily fly to Orlando (a three hour and 20-minute drive away) or Miami and then rent a car to make the rest of your way to Naples. American Airlines also offers direct flights from Charlotte, NC, to Naples, and the flight time is about two hours.
Where to find the best food in Naples?
The 9 Best Restaurants in Naples
1. Sea Salt: This modern restaurant with an open plan kitchen allows diners to watch the chefs at work. Highlights include the Caesar salad sushi and giant cotton candy.
2. Citrus: Sit outside this 5th Avenue restaurant and people watch as you try macadamia crusted grouper washed down with a selection of Floridian craft beers.
3. Ocean Prime: This is a fine dining restaurant situated in the Inn on Fifth, with a great wine list. The highlight dishes include lobster bisque and fresh oysters.
4. Pinchers: A casual restaurant that serves the best fresh stone crab in the area. Sit on the outside deck and watch the fishing boats coming in to shore.
5. 21 Spices: An authentic Indian restaurant that offers a variety of delicious curries served with ice cold beer. Try the chicken madras or the chicken korma.
6. Triad Seafood: The perfect place for lunch before doing an Everglades tour. This spot serves fresh grouper sandwiches and shrimp platters.
7. Bleu Provence: A French restaurant, with one of the biggest wine lists in Florida. Try the chestnut soup or the grilled Irish salmon.
8. USS Nemo: An iconic themed restaurant that serves fish tacos, grilled hogfish, and ginger steamed salmon.
9. Brooks: This little spot serves gourmet hot dogs and burgers.
What is the weather like in Naples?
Weather in Naples
The climate is mostly sunny with 264 days of sun in a year. Rainfall occurs from June to September with an average of 54 inches of precipitation annually.
There has been no official record of snowfall in Naples ever. July is probably the hottest month here. The winter season peaks during January which is the coldest, followed by December, March and February.
What are the best places to discover the arts and culture of Naples?
Arts and Culture in Naples
The artistic leaning of Naples calls visitors from all over the world to witness the eclectic supply of artistic display in this city. Artis-Naples is a cultural hub for the visual and performing arts with around 300 performances like concerts and exhibitions taking place every year.
Artist John Carroll Long has spent 50 odd years creating art and has established his own museum in Naples. His repertoire includes sculptures, prints, and paintings that are awe-inspiring and reflective of the present at the same time.
What are the best activities for families in Naples?
The 3 Best Beaches in Naples
1. Clam Pass: This Beach Park has a mile long boardwalk that passes through the mangroves to get to the beach. There is a lagoon that is perfect for young children.
2. Seagate Beach: A popular spot to watch the sunset with golden sand and turquoise water.
3. Lowdermilk Park: This beach has gentle waves, wide stretches of sand, and a concession stand where you can buy snacks and rent kayaks.
What are the must-see attractions in Naples?
Important Sights in Naples
Naples Zoo
Naples Zoo has a national accreditation and was opened in September of 1969. After several reformations over the years, 70 species of animals were added to the tropical garden. Fun and exciting for every generation, visitors can take delight in watching animals like giraffes, pythons, lions, and bears.
Corkscrew Swamp Sanctuary
The sanctuary which primarily comprises wetlands, includes 700 acres of virgin bald cypress forest. Corkscrew is an important habitat for various endangered wildlife species. It is renowned for the man-made construction of 1.9 miles of boardwalk through the swamp.
Delnor-Wiggins Pass State Park
This is a popular destination spot for sunbathing, bird watching, hiking, and fishing near Naples. The state park offers a fantastic view of the Gulf of Mexico and has one of the most beautiful flora and fauna in the world.
Palm Cottage
Built in 1895, the historic Palm Cottage is the oldest house in Naples. It is turned into a museum where visitors can encounter the rustic charm of Naples and lavish tools, artworks, and furnishings from an era gone by. Visitors can take guided tours and learn about the historical facts and unique features of this community.
Naples Botanical Museum
Founded in the year 1993, the museum has a host of gardens that signify the type of flora present in the tropics. Its mission is to spread the message of conservation of our ecosystem and to value our natural habitats.
Frequently Asked Questions
How much does it cost to rent a vacation rental in Naples?
The price for Hotel rooms and Apartment rentals in Naples is $100 per night.
How many vacation rentals are available to book in Naples?
There are currently 2983 vacation homes in Naples to browse and book for your next trip.
What amenities are most popular for vacation homes in Naples?
Most travelers search for internet, TVs, and pools when booking a vacation rental in Naples.
How many vacation rentals are in Naples?
Discover 2983 vacation rentals available to book in Naples.
Are pets allowed in vacation rentals in Naples?
If traveling with a dog in Naples, 13% of vacation rentals allow pets.
What's the best time of year to travel to Naples?
If booking a vacation rental in Naples, consider that rainy season is usually in August or June, with February often being the driest.
We list offers from thousands of providers, including: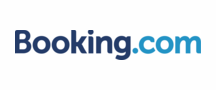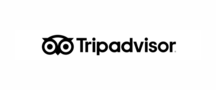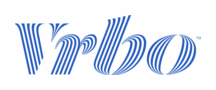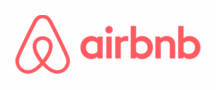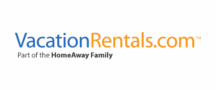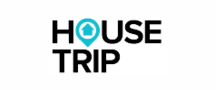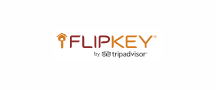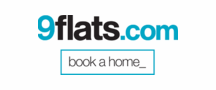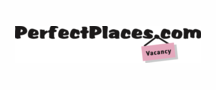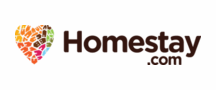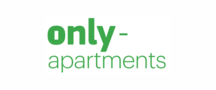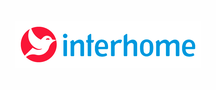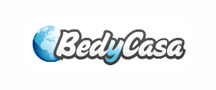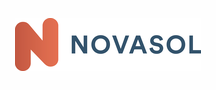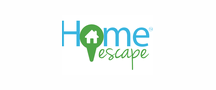 Vacation Destinations Near Naples
What are the top neighborhoods in Naples?
Explore More Vacation Ideas