Choose the perfect vacation rental
Save up to 86%
Best Vacation Home Deals in Myrtle Beach
Find a vacation home that matches your needs among the 13508 fantastic options from numerous partner websites in Myrtle Beach. By directly analyzing these vacation rentals, HomeToGo features the lowest prices as well as the most popular vacation homes in Myrtle Beach.
Recommended Vacation Rentals in Myrtle Beach
Find your perfect vacation rental in Myrtle Beach: from $47 per night
Vacation Houses With Pools
Dog-Friendly Vacation Rentals
Best vacation rentals with a balcony
Popular Rental Amenities in Myrtle Beach
Properties can be selected based on your personal preferences. Above, you will find the number of properties that provide a specific feature in Myrtle Beach. In Myrtle Beach, 7,726 rentals provide "internet". Consequently, if you need internet access during your vacation, select the internet filter to compare these properties. You could even find accommodations if you bring your pet everywhere (491 rentals include "pets Allowed" in Myrtle Beach) or if you want a rental with a fireplace (261 rentals in Myrtle Beach include "fireplaces").
Price and Availability Index in Myrtle Beach
Vacation Rental Price Information in Myrtle Beach
The graph shows the average rental prices for the next twelve months in Myrtle Beach. Vacation rental prices are the highest in July (7/2 - 7/9). The week with the lowest average prices is in December (12/11 - 12/18).
Rental Availability Information in Myrtle Beach
The availability graph shows the percentage of available rentals in Myrtle Beach. So far, the week with the least available rentals in Myrtle Beach is in December (12/25 - 1/1). The week with the most available rentals is in July (7/30 - 8/6), with 93% of the vacation rentals available.
The Weather in Myrtle Beach
7-Day Weather Forecast in Myrtle Beach
Accommodations for your vacation in Myrtle Beach
3,064 among the 13004 available properties in Myrtle Beach are apartment rentals. They account for more than a quarter of the accommodation types in this destination (26.94%). Additionally, apartment rentals there have an average price of $281 per night as well as a median size of 970 ft². Furthermore, most apartment rentals in Myrtle Beach can accommodate 6 guests, which makes it an ideal destination for medium-sized groups and families. You can also consider other property types in Myrtle Beach. Hotel rooms are, for example, another typical accommodation option in this destination, with 2,063 listed accommodations. The average size of hotel rooms in Myrtle Beach is 580 ft², and the average price is $300 a night.
Have Fun in the Sun at Your Myrtle Beach Condo Rental
The Myrtle Beach area covers over 60 miles of sandy beaches from Georgetown, South Carolina to Calabash, North Carolina. In the middle of the action lies the iconic Ocean Boulevard and the famed Myrtle Beach Boardwalk. For a panoramic view of the city, check out the Sky Wheel, an 187-foot Ferris wheel that lights up the night sky, while thrill seekers can find a variety of adrenaline-pumping rides along the beach. Family-friendly attractions are everywhere along the Grand Strand, and there are plenty of entertainment options after the sun sets, too. Myrtle Beach condo rentals are a great way to get the most out of your family vacation.
How to get to Myrtle Beach?
Getting to Your Myrtle Beach Condo Rental
By Air
Over 29 cities have direct flights into Myrtle Beach International Airport, provided by airlines like Delta, Allegiant, American, Spirit, and more. Taxis, limos, and shuttles are available for the short drive to your Myrtle Beach villa rental. Public transportation is a reliable way to get around, or save time and rent a car for the duration of your vacation.
By Car
Myrtle Beach is well-connected to nearby cities by road. Here's how to get there from Conway, Murrells Inlet, and Sunset Beach.
1. Conway - About 15.4 miles away, travel time is about 30 minutes via the Veterans Highway SC-22.
2. Murrells Inlet - 13 miles to Myrtle Beach. Driving time is 21 minutes via the US Highway's Bypass.
3. Sunset Beach - The 25.6 miles drive is 43 minutes using the US 17 Highway.
What is the weather like in Myrtle Beach?
When is the Best Time to Vacation in Myrtle Beach?
Mild temperatures and abundant sunshine make Myrtle Beach the ideal escape from cooler climates, and the summer season is popular with beachgoers. Water temperatures peak in July in the 80's, but the water is warm enough to swim from May through September. The Atlantic also provides a cooling breeze during hot summer months. Temperatures can dip below freezing in the winter, so be sure to bring a sweater during the off-season.
What are the top sights in Myrtle Beach?
Myrtle Beach's Top Attractions
Over sixty miles of beaches attract visitors from all over the world to vacation in Myrtle Beach, but there's so much more to do here than just soak up the sun. Choosing one of the many centrally located Myrtle Beach condos on offer can help you and your family to make the most of your vacation.
Featuring the dazzling Sky Wheel, the Myrtle Beach Boardwalk is your destination for food, shopping, and a variety of activities. Thrill rides, haunted houses, and arcades provide entertainment options just steps away from Myrtle Beach condo rentals, while a variety of shops populate the boardwalk.
Water sports like jet skiing, boating, and parasailing are popular activities, but there's plenty to do on land, too. Catch a baseball game between April and September and cheer the Pelicans to victory just across the boardwalk. The Myrtle Beach Speedway offers top-speed race events, and the NASCAR Racing Experience lets you get in the driver's seat of a real race car.
If you're looking for some relaxation, Myrtle Beach is home to celebrity-designed golf courses that challenge golfers of all skill levels. Choose from more than 80 golf courses before enjoying some of the fresh local seafood at one of the area's top restaurants.
What are the best activities for families in Myrtle Beach?
Things to Do in Myrtle Beach with Kids
There are plenty of options to go beyond the beach on your family vacation. Splashes Oceanfront Water Park and Myrtle Waves Water Park are a wild way to keep cool with kids. From lazy rivers to high-speed waterslides, you'll find something for every family member.
There are multiple miniature golf options on offer in Myrtle Beach, and kids will also enjoy the myriad of Ripley's attractions including Ripley's Aquarium, Ripley's 5D Moving Theater, and Ripley's Marvelous Mirror Maze.
Pirates on the high seas! If you're looking for family-friendly food and entertainment, the Pirates Voyage dinner show dazzles audiences with high-flying acrobats aboard a full-size pirate ship. Enjoy a four-course pirate's feast while cheering on a gang of swashbucklers, sea lions, and mermaids!
Warm sun and sandy beaches attract 14 million visitors to Myrtle Beach every year, but that's just the beginning of the exciting experiences along the Grand Strand. Book a comfortable and convenient Myrtle Beach condo today, and enjoy an unforgettable vacation in Myrtle Beach.
What are the best nightlife spots in Myrtle Beach?
The 10 Best Bars in Myrtle Beach
From pubs and seafood shacks to sports bars, there are many places to relax and enjoy a drink outside your vacation rental. Here are the top spots:
1. Bully's Pub & Grill - This is a perfect spot to grab an afternoon treat while enjoying views from the waterside dining area. Its gaming section has a pool table, bowling area, dart board, and the famous Golden Tee.
2. 8th Avenue Tiki Bar - 8th Avenue has a collection of over 50 beers and an outdoor deck for stunning views of the ocean. The menu features finger-licking offerings including seafood, pizza, salads, skewers, and burgers.
3. Molly Darcy's - This beachfront bar combines excellent dishes, a large selection of beers, live performances and a game room in an Irish setting. It also has an outdoor deck overlooking the beach.
4. Comedy Cabana - Many celebrated comics visit this gag factory for the best stand-up jokes. Next to the showroom is the bar which offers something more than just comedy.
5. RipTydz - It's located on Myrtle Beach Boardwalk with outstanding views of the ocean. Its menu features seafood, burgers, mac-n-cheese, beers and cocktails.
6. Atlas Tap House - Located a block from the beach, the bar draws guests with its whiskey collections and 100+ beer options. It also serves smoked beef, chicken, and tacos.
7. Original Shucker Raw Bar - This shack excels in a wide selection of beer, wings, and oysters. Its happy hour is the best time to dine and drink at low prices.
8. Ocean Annie's - Eat and drink in a shaded space within a party atmosphere that comes to life at night. The place offers live performances and a dancing space beside the pool.
9. Coconuts - Nestled north of Myrtle Beach, this tiki bar is a summer favorite and specializes in a wide range of bar offerings like burgers, cold drinks, sandwiches, and seafood.
10. Second Avenue Pier - This open-air bar is a great place to visit when you feel like stepping out of your beach house. Its bar's specialties include cheese dip, fries, sandwiches, shrimps, burgers, and pimento.
Where are the unique attractions in Myrtle Beach?
Top 5 Golf Courses in Myrtle Beach
1. Caledonia
The historic charm of Caledonia will make you leave your vacation rental. It has fairways lined with live oaks and Spanish moss. From the clubhouse's patio, visitors see the course's great layout while enjoying the play.
2. Arcadian Shores
This course has a classic design that appeals to both handicappers and amateurs. The teeing ground is excellently laid out to add to this Lowcountry course's character.
3. Pine Lakes Golf Club
This is the oldest course in Myrtle Beach. Staff wears traditional kilts with knickers and bow ties which bring back the historical golfing days. It has a Hall of Fame that recognizes players whose efforts made Myrtle Beach a world-class golfing destination.
4. Willbrook Plantation
With a three-century history, Willbrook golf course became a fully-fledged course in the late '80s. Players can feel the historical charm thanks to the untouched live oak vegetation.
5. Tidewater Golf Course
This low-profile course boasts of fairways bordered by forests and marshy flatlands. The players' challenge comes when playing the tee shot that goes above and beyond a marsh to its beautiful greens.
What are the best events and festivals in Myrtle Beach?
The Best Annual Events in Myrtle Beach
1. World Famous Blue Crab Festival
Drawing over 50,000 guests to Little River, this event offers live performances, kids' games, and blue crab dishes.
2. Canadian-American Days Festival
This annual March festival recognizes and appreciates Canadians living in the south with SC's hospitality. Plenty of food and tours await you for a fun-filled fair.
3. The Horry County Fair
The festival promises the best family time where parents and children can bond, and youths can attend a learning session. It's an ideal place to create lasting memories with great live music, amusement rides, and different games.
What are the must-see attractions in Myrtle Beach?
5 Family-Friendly Attractions Close to Your Myrtle Beach Vacation Rental
1. Family Kingdom Amusement Park
This is one of the few remaining free-entry parks in America. Signature rides include the Giant Wheel, the O.D. Hopkins Log Flume, and the Great Pistolero Roundup.
2. Myrtle Beach Boardwalk & Promenade
The 1.2 mile-long boardwalk is defined by its charming shops, waterfront cafes, and the iconic vintage carousel. Nightly entertainment options make this a vibrant promenade, particularly in summer.
3. Ripley's Aquarium
The aquarium's walk-through tunnel lets you peek into the lives of the 10,000 exotic sea creatures living there. You can even touch some of the creatures who call this place home.
4. Myrtle Beach SkyWheel
At 187 feet, this is the tallest wheel in America, east of the Mississippi River. It rotates slowly so you can enjoy the panoramic views of Myrtle Beach. Not recommended for those afraid of heights!
5. Broadway at the Beach
Spread across a whopping 350 acres, this shopping center and entertainment complex has something for everyone, with theaters, restaurants, specialty shops, and nightclubs on offer for visitors. Kids will love the gag gifts from the Stupid Factory.
Frequently Asked Questions
How much does it cost to rent a vacation rental in Myrtle Beach?
The average nightly price for vacation rentals in Myrtle Beach is $47.
How many vacation rentals are available to book in Myrtle Beach?
There are currently 13004 vacation homes in Myrtle Beach to browse and book for your next trip.
What amenities are most popular for vacation homes in Myrtle Beach?
The most popular amenities for home rentals in Myrtle Beach include accommodations that have: internet, pools, and TVs.
How many vacation rentals are in Myrtle Beach?
Discover 13004 vacation rentals available to book in Myrtle Beach.
Are pets allowed in vacation rentals in Myrtle Beach?
Yes, there are 845 vacation homes in Myrtle Beach that allow pets, with an average price of $212 per night.
What's the best time of year to travel to Myrtle Beach?
July and June are typically the warmest months in Myrtle Beach with temperatures around 87 °F. February and January in Myrtle Beach are the coldest, with 41 °F on average.
We list offers from thousands of providers, including: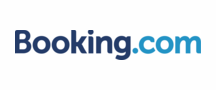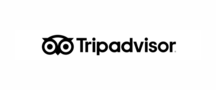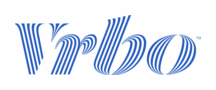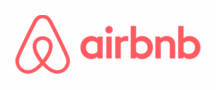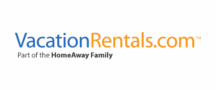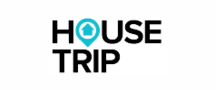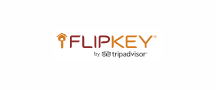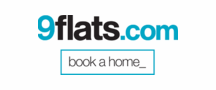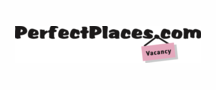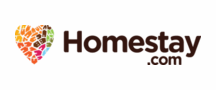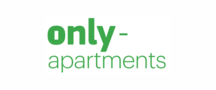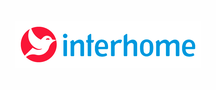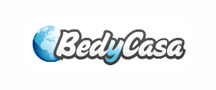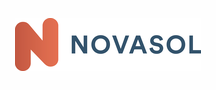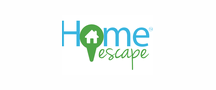 Vacation Destinations Near Myrtle Beach
Explore More Vacation Ideas