Choose the perfect vacation rental
Top Vacation Destinations in Montana
Save up to 55%
Best Vacation Home Deals in Montana
Compare and find a vacation home fitting your preferences among the 14504 unique rentals from 27 providers in Montana. Using HomeToGo you can easily search and compare the prices of each listed rental to find the best price and save up to 55%.
Recommended Vacation Rentals in Montana
Find your perfect vacation rental in Montana: from $77 per night
Vacation rentals with Wi-Fi
Vacation Rentals With Fireplaces
Apartments and vacation rentals with a kitchen
Popular Rental Amenities in Montana
Listed above are the most selected filters in Montana and the number of properties that provide them. Most of the properties in Montana provide "internet" or "TVs," which makes it a wonderful vacation destination if you can't imagine a vacation without internet or you want to tune out with some TV time. It is also possible to find a property in Montana if you bring your pet everywhere as 1,173 of the listed accommodations there include "pets Allowed."
Price and Availability Index in Montana
Vacation Rental Price Information in Montana
Rental Availability Information in Montana
7-Day Weather Forecast in Montana
Accommodations for your vacation in Montana
Users who are interested in hotel rooms in Montana can find many different options, as they are the most frequent accomodations being offered there. Interestingly, the average rental fee for this type of accommodation in particular is $216 a night, with an average size of 450 ft². Furthermore, if you are going in a group of 4, hotel rooms are the perfect accommodation type in Montana, as they usually welcome this exact group size. Vacationers who prefer something other than hotel rooms can also compare many house rentals, which are the second most popular property type in Montana. These accommodations cost $605 per night on average and have an average size of 2,200 ft².
Stay Close to Mother Nature With a Vacation Rental in Montana
Home to some of the most remarkable unspoiled scenic beauty of America, Montana is known as "The Treasure State." Come here to truly experience the grandeur of Mother Nature. Whether you'd like to bathe in warm springs or go skiing on mountain slopes, Montana is the ideal vacation spot for you.
Even though it is the fourth-largest US state, it is one of the least populated ones. Look forward to exploring the outdoors in solitude. A vacation home in Montana also serves as the perfect base when for visiting Yellowstone National Park, allowing you to relax in comfort after a long day of exploring.
Flying Into Montana
While Montana has over 100 airports, the main international ones are the Glacier Park International Airport in Kalispell, the Missoula International Airport in Missoula, and the Great Falls International Airport in Great Falls. Depending on the location of your vacation rental within Montana, a taxi should get you there easily. However, renting a car is advised, as Montana is a big, with lots to see spread out around the state.
Where to find the best food in Montana?
Cuisine in Montana
Montana's culinary legacies are best savored at local ranches and farms. While in Helena, stop at the Great Northern Carousel and Ice Cream Parlor to try ice creams such as Missouri River Mud, Frog Mint and Buffalo Jump. The city of Missoula is ideal for micro breweries, vintage sports bars, burrito places, organic coffee shops and steak houses.
For distinctive Montana cuisine, try Staggering Ox which has its presence in Helena, Missoula and Billings. How about some typical cowboy cuisine such as buffalo chili, beans and Indian fry-bread and steak? Those visiting during summer should not miss the juicy huckleberries and Flathead cherries sold by the roadside and at farmers markets which can be enjoyed back at your vacation home anywhere in Montana.
What is the weather like in Montana?
Montana's Varied Weather
Montana's climate is as varied as its geography – to decide when to go, consider which activities you'd like to take part in. If you want to go hiking, then summer is the perfect time to visit this state. On the other hand, if skiing is what you are looking forward to, visit in winter.
The peak season to travel to Montana is summer. This is the best time to visit the remarkable Glacier National Park, and also to enjoy some camping, golf, and fishing. However, you can visit Montana all throughout the year as there will always be something for you to do here.
What are the top sights in Montana?
Things to Do and See
The word Montana derives from the Spanish word 'montaña' which means mountain, so the Rockys should be your first port of call. The UNESCO World Heritage Glacier National Park is a living testament to the geological changes that altered North America over the last billion years. Yellowstone National Park attracts a record number of visitors for its rugged beauty, geysers, hot springs, mudpots, and even glacial activity. Grizzly bears, lynxes, mule deer and bighorn sheep are often found meandering through the wilderness.
Helena, the capital city proposes interesting attractions such as the St. Helena Cathedral, the 1876-built Old Fire Tower, Reeder's Alley historic mining district and the stately Montana State capital building. The Pictograph Cave State Park in Billings is a pre historic archaeological site where 2,000-year-old cave paintings can be found. Discover art from Montana and the Rocky Mountain region at Billings' Yellowstone Art Museum; follow that up with a visit to the Little Bighorn Battlefield before heading back to your Montana vacation rental to unwind.
What are the best places to discover the arts and culture of Montana?
Must-see Cultural Attractions in Montana
One cultural attraction you should visit in Montana is the Museum of the Rockies. This museum, part of the Smithsonian Institution, is famous for its outstanding displays of dinosaur eggs and dinosaurs. It is also home to the Taylor Planetarium, where you can view entertaining and educational shows about the cosmos.
Montana has a longstanding mining history. To learn more about the life of miners in Montana, head to the World Museum of Mining in Butte. The "Orphan Girl' tower is one of the highlights of this museum. Join one of the underground tours of the mines for a unique experience.
What are the best activities for families in Montana?
The Best Activities for Families in Montana
1. Glacier National Park
Glacier National Park is an exceptional outdoor experience in itself. Trek the over 600 miles of hiking and biking trails and drive down the 40-mile Going-to-the-Sun road. Cross Logan Pass, where you'll marvel at the majestic 9,100ft Reynolds peak from the pass summit. Relax and rejuvenate by one of the park's 130 lakes, or take a wooden boat tour on the water.
2. Flathead Lake
Speaking of water, Flathead Lake is the largest natural freshwater lake in the western United States. Fed by the Swan and Flathead rivers, fishing enthusiasts and water sports lovers make the lake a popular leisure spot. The annual Bigfork Whitewater Festival here offers plenty of fun and excitement, with kayaking and rafting races, among many other events.
3. Gates of the Mountains Wilderness
For some more active fun, head out with your family to the Gates of the Mountains Wilderness, just north of Helena. You'll enjoy spectacular guided boat rides and beautiful views of the canyon. There's also plenty of opportunities for swimming, fishing, hiking, and nature watching.
4. Giant Springs State Park
Further up the Missouri River is Giant Springs State Park, near Great Falls. It offers lots of fun and relaxation for the whole family. Visit the fish hatchery here, go for a picnic or hike the well-kept trails along the river, or just enjoy the peaceful beauty of the world's largest freshwater springs.
What are the best events and festivals in Montana?
Regular Events and Festivities
Summer is a great time to book a vacation rental in Montana. Missoula hosts the International Choral Festival, the River Roots Music Festival, farmer's markets, and the Western Montana Fair in August.
The Whitefish Winter Carnival and World Ski Joring Championships are a fantastic introduction to Montana's particular winter traditions. You'll need to book your Montana vacation home in advance during this busy period. Visitors are treated to whimsical torchlight ski parades, ski races, hockey tournaments, ice sculpting and best of all, mouth-watering mountain food. Not to be missed is the World Ski Joring Championships where horses pull skiers at break neck speeds across the snow. The Montana Winter Fair in Lewistown is a local fest that features kids' stick horse rodeo and chili cook-offs.The Rodeo Run Sled Dog Races in West Yellowstone puts our furry friends in the spotlight as they charge through the snow. The year closes with traditional light parades, tree lighting, fireworks and plenty of good cheer.
What are the must-see attractions in Montana?
Montana: Fascinating History and Rugged Nature
Lewis and Clark Caverns State Park
Montana's best-known State Park, Lewis and Clark Caverns is famous for its underground limestone caverns. Above ground, enjoy the great hiking trails and picnic sites.
Montana State Capitol
Take a tour of this neoclassical government building in the state capital Helena, and learn about its history, architecture and art.
Museum of the Rockies
The Museum of the Rockies in Bozeman is most famous for its dinosaur collections. It additionally tells the story of the natural and cultural history of the Rockies and the people who live there.
Grizzly and Wolf Discovery Center
Observe wolves and bears at this rescue and wildlife center in West Yellowstone. There is also a museum exploring the bear across history and folklore.
Frequently Asked Questions
How much does it cost to rent a vacation rental in Montana?
On average, a Hotel rooms or House rentals in Montana costs $77 per night.
How many vacation rentals are available to book in Montana?
April has the highest amount of available Hotel rooms and House rentals in Montana, so you can expect plenty of offers, even for last-minute bookings.
What amenities are most popular for vacation homes in Montana?
If you're looking to book a vacation rental in Montana, the most common amenities others search for are houses with internet, TVs, and grills.
How many vacation rentals are in Montana?
Discover 14621 vacation rentals available to book in Montana.
Are pets allowed in vacation rentals in Montana?
If traveling with a dog in Montana, 12% of vacation rentals allow pets.
What's the best time of year to travel to Montana?
If booking a vacation rental in Montana, consider that rainy season is usually in May or January, with July often being the driest.
We list offers from thousands of providers, including: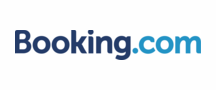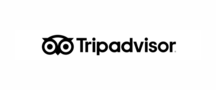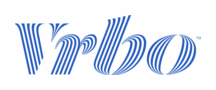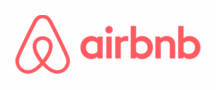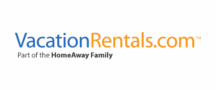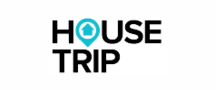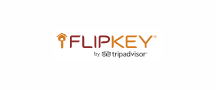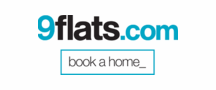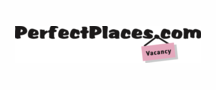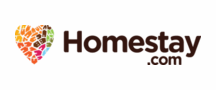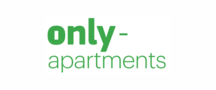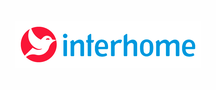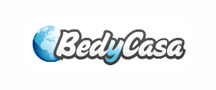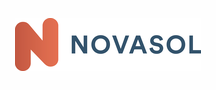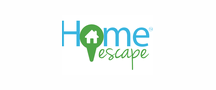 Explore More Vacation Ideas