Choose the perfect vacation rental
Top Vacation Destinations in Missouri
Save up to 50%
Best Vacation Home Deals in Missouri
Find a vacation home that matches your needs among the 30586 beautiful accommodations from 33 providers in Missouri. Each of the properties from our partner websites are directly compared on our website so you can save up to 64%.
Recommended Vacation Rentals in Missouri
Find your perfect vacation rental in Missouri: from $61 per night
Vacation Houses With Pools
Dog-Friendly Vacation Rentals
Best vacation rentals with a balcony
Popular Rental Amenities in Missouri
Filters are conveniently available to help you find a great vacation rental in Missouri. HomeToGo's data shows that "internet" and "TVs" prove to be the most frequently offered amenities in Missouri. Plan your vacation in advance if you love sweating the stress away in saunas or you enjoy soaking in the hot tub. There are just 697 listed rentals including "saunas" and 2,153 accommodations including "hot tubs."
Price and Availability Index in Missouri
Vacation Rental Price Information in Missouri
We analyzed price data and rendered them in this graph, which shows vacation rental prices for the next twelve months in Missouri. The most expensive week of the next 12 months is in June (6/25 - 7/2), where prices hit an average of $391 a night. Opt for a getaway in January (1/15 - 1/22) for optimal savings when heading to Missouri.
Rental Availability Information in Missouri
The graph shows the weekly availability rate in Missourifor the next twelve months. In a week of December (12/25 - 1/1), 47% of the vacation rentals are booked. More accommodations are available in a week of January (1/29 - 2/5) as the booking rate is only 6%.
7-Day Weather Forecast in Missouri
Accommodations for your vacation in Missouri
More than half of the listings (57.96%) in Missouri are hotel rooms. They are the most common properties there. Interestingly, type of accommodation in particular, this type of property in particular is $154 a night, with an average area of 410 ft². Furthermore, these properties are optimal if you're going in a group of 4, it represents the average number of guests hotel rooms can welcome in Missouri. If you would prefer to compare a different accommodation type, you could have a look at apartment rentals, which are the other most frequent type of accommodation in Missouri. While hotel rooms in Missouri have an average size of 410 ft², apartment rentals have an average size of 1,210 ft².
Book Vacation Rentals in Missouri to Experience its Unique Beauty
Located in the Midwestern U.S., Missouri offers you an abundance of outdoor recreation activities. Swimmers, scuba divers, and water skiers are attracted to this state because of the Lake of the Ozarks, while the Katy Trail attracts hikers and cyclists alike. Choose to stay at one of the vacation homes in Missouri and make the most of the natural beauty found here. It doesn't matter whether you have kids in tow or are traveling on your own; you are guaranteed to find a vacation rental that meets all your needs.
What are the best places to discover the arts and culture of Missouri?
Popular Historical Attractions in Missouri
If you are a fan of the literary genius Mark Twain, pay a visit to the Mark Twain Boyhood Home and Museum in Hannibal. This is where the author of Adventures of Huckleberry Finn stayed between the age of seven and 18 years. It is definitely worth a visit if you want to buy first edition copies or any other souvenirs.
Harry S Truman Library and Museum in Independence houses a collection of several artistic and historical artefacts. This museum mainly focuses on the period from 1945 to 1953, the years when Harry Truman was the President of the United States. At this museum, you can also find a replica of the White House office of Truman.
What are the best activities for families in Missouri?
The 4 Best Activities for Families in Missouri
1. The Butterfly Palace and Rainforest Adventure
The Butterfly Palace and Rainforest Adventure in Branson has a collection of over 1,000 tropical butterflies from around the world. Walk amongst these winged wonders, and learn about their life cycles with the educational 3D movies here.
2. Wonders of Wildlife National Museum and Aquarium
For a fascinating wildlife experience, head to the Wonders of Wildlife National Museum and Aquarium in Springfield. Home to various species of fish, mammals, reptiles, and birds, there's more than 1.5mi of interactive exhibits to explore.
3. Talking Rocks Cavern
Explore the marvelous Talking Rocks Cavern with an official guide on a fun and safe tour. The magnificent stalactites, stalagmites, and unique formations such as the Cathedral, Curtain, and Cave Bacon will leave you spellbound. Children will love activities like the large tub slide in the play area, and the SpeleoBox crawl maze where they can have a simulated experience of crawling through caves.
4. LEGOLAND Discovery Center Kansas City
LEGOLAND Discovery Center Kansas City enthralls kids with its various rides and displays. The center's 4D cinema shows movies featuring popular Lego characters. Constructing your own Lego tower and testing its standing power on the simulated earthquake tables is another fun activity here.
Where are the unique attractions in Missouri?
Natural Landmarks in Missouri
Onondaga Cave State Park in Leasburg is a National Natural Landmark and also the reason why Missouri is often called as The Cave State. When you descend into this park, you will see that this cave is covered with stalactites, stalagmites, as well as flow stones. If you do not want to go underground, visit this park for the scenic view of the Meramec River.
Ha Ha Tonka State Park is located on the Lake of the Ozarks and is one of the most popular natural attractions in Missouri. Along with beautiful scenery, you will also find the ruins of a 20th century castle here. Do not forget to check out the natural bridges, caves, and sinkholes in this park.
What are the best events and festivals in Missouri?
Have Fun at These Festivals in Missouri
If you thought Oktoberfest only happened in Germany, think again. The 'Show Me State' attracts thousands of visitors every year for its Oktoberfest. This festival promises to be a fun ride with lots of German beer as well as loud music. Just head to St. Louis or Kansas City any time between mid-September and mid-October.
Mardi Gras in St. Louis is another festival that Missouri is known for. Mardi Gras or Fat Tuesday is the last day that you can eat whatever you want before the Lent season starts. The Grand Parade in St. Louis is considered to be one of the largest in the entire Midwest. Some other events at this festival include the Wiener Dog Derby and the Pet Parade.
Frequently Asked Questions
How much does it cost to rent a vacation rental in Missouri?
The average nightly price for vacation rentals in Missouri is $61.
How many vacation rentals are available to book in Missouri?
There are currently 30479 vacation homes in Missouri to browse and book for your next trip.
What amenities are most popular for vacation homes in Missouri?
Most travelers search for internet, TVs, and pools when booking a vacation rental in Missouri.
How many vacation rentals are in Missouri?
Discover 30479 vacation rentals available to book in Missouri.
Are pets allowed in vacation rentals in Missouri?
Yes, there are 2,757 vacation homes in Missouri that allow pets, with an average price of $190 per night.
What's the best time of year to travel to Missouri?
Missouri has its warmest time of year around July and August, with average nightly prices being around $61.
We list offers from thousands of providers, including: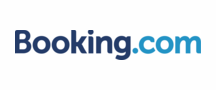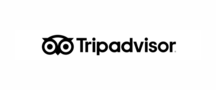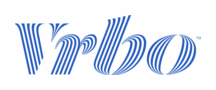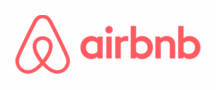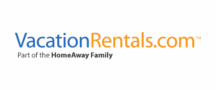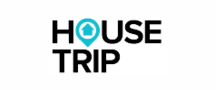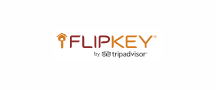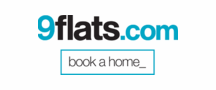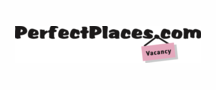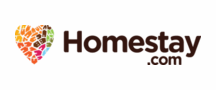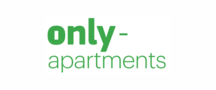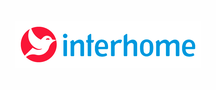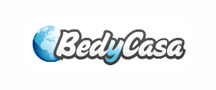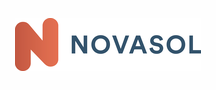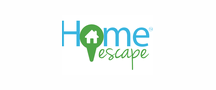 Explore More Vacation Ideas