Choose the perfect vacation rental
Top Vacation Destinations in Mississippi
Save up to 45%
Best Vacation Home Deals in Mississippi
Find a rental that meets your needs among the 11532 beautiful rentals from numerous vacation rental websites in Mississippi. HomeToGo instantly highlights the best offers by comparing all of the available vacation rentals in Mississippi from its various partners.
Recommended Vacation Rentals in Mississippi
Find your perfect vacation rental in Mississippi: from $54 per night
Vacation rentals with Wi-Fi
Vacation rentals and apartments with air conditioning
Apartments and vacation rentals with a kitchen
Popular Rental Amenities in Mississippi
Check above for the most commonly chosen filters in Mississippi and the number of properties that offer them. In Mississippi, 9,361 accommodations include "internet". Consequently, if you need internet access during your vacation, select the internet filter to compare these rentals. Three amenities that are not often provided are "saunas," "hot tubs," and "fireplaces."
The Weather in Mississippi
7-Day Weather Forecast in Mississippi
Accommodations for your vacation in Mississippi
Many of the properties (63.42%) in Mississippi are hotel rooms. They are the most typical accommodations there. In addition, the median size of hotel rooms in Mississippi is 400 ft² with a median price of $133 per night. Moreover, these properties are excellent for 3 as that is the average number of people hotel rooms can host in Mississippi. If you are searching for another type of accommodation, you can look for many other options, such as house rentals, which are the other very popular property type in Mississippi. Our data reveals that the average price of house rentals is $513 per night for an area of 1,940 ft².
Find a Vacation Rental and Experience the charm of Mississippi
Named after one of the great rivers in the US, Mississippi offers you everything from palatial antebellum homes to musical heritage and lush countryside. This state offers you numerous opportunities for outdoor activities such as kayaking, hunting, biking, hiking and fishing.
Mississippi is home to several attractions that commemorate the Civil War as well as the civil rights moment in the US. Choose one of the vacation homes in Mississippi to explore the charm of this southern state comfortably. There are various types of vacation rentals on offer, whether you want a rental for one person or for an entire family.
Where to find the best food in Mississippi?
Culinary Treats to Try in Mississippi
Mississippi is the largest producer of farm raised catfish in the US. The perfectly battered fried Catfish is something you should definitely try in this state. A visit to this southern state is also incomplete without trying its legendary crispy fried chicken.
For all you sweet-lovers out there this southern state offers you the famous Mississippi Mud Pie. All the layers in this pie are made of chocolate, the base consists of crushed chocolate cookies which is then topped up with layers of dense chocolate cake and chocolate pudding. Grab a slice from Rowdy's Family Restaurant in Vicksburg, it is finger-licking good.
What are the best places to discover the arts and culture of Mississippi?
Explore the Art and History of Mississippi
Mississippi is the birthplace of Jimmie Rodgers (the father of country music) and the King of Rock 'n' Roll, Elvis Presley. One of its main attractions is the Rock & Blues Heritage Museum. Located in Clarksdale, this museum has a display of artifacts and music memorabilia stretching from the 1920s to the 1970s.
Vicksburg National Military Park is home to over 1300 grave markers and monuments and the Vicksburg cemetery. You will also find several reconstructed trenches at this site, where one of Civil War's most decisive battles took place. The Union troops finally won against the Confederates after a 47-day siege.
What are the best activities for families in Mississippi?
The 5 Best Activities for Families in Mississippi
1. Mississippi Museum of Natural Science
The Magnolia State, as it is also known, has a myriad collection of natural attractions, amusement parks, and museums. Your kids will be more than fascinated during a visit to the Mississippi Museum of Natural Science. The museum displays exhibits on a diverse range of wildlife and plant species. You can also see a real-life two-headed snake!
2. The Mississippi Children's Museum
The Mississippi Children's Museum adheres to its apt motto of "Taking Fun Seriously". The 40,000ft² area encompasses exhibits related to child health and nutrition, as well as the art and culture of Mississippi. There are galleries dedicated to science and technology too.
3. Hattiesburg Zoo
Hattiesburg Zoo has an interesting story about its creation. In the 1900s, this spot was a park where the gentry would bring their pets for a walk. A group of ladies thought of converting it into a zoo in 1950. And, today the many animal inhabitants bring immense joy to visitors. The story of Miss Hattie, the famous elephant that was a resident here until 1974, doesn't fail to enrapture the kids.
4. Gulf Islands Waterpark
Both you and your tiny tots are in for a field day at the Gulf Islands Waterpark. You can take a circle of the whole theme park on a tube that glides along the lazy river at a slow, relaxing pace. The shallow waters of the Pelican Bay section are perfect for kids to wade around in.
5. The Biloxi Shrimping Trip
The Biloxi Shrimping Trip makes for an enriching experience that unravels the mysteries of marine creatures, mainly shrimps and their peculiarities. Your family can also learn how to catch a shrimp during the 70-minute cruise.
What are the best events and festivals in Mississippi?
Mississippi Festivals That You Can attend
When you are in Mississippi, do not forget to be a part of the annual Elvis festival in Tupelo. This musical festival celebrates the legendary Elvis Presley by hosting an Ultimate Elvis Tribute Artist Contest, which draws fans from all over the country. Apart from this competition, there is also a beauty pageant, a pet parade as well as a running race.
Another festival that you can attend in this state is the World Catfish Festival. First started in 1976, the live entertainment at this festival features country music, blues and much more. You can take part in a number of activities such as paint balling, mechanical bull riding and bungee jumping. There is also a catfish eating competition as well as a Little Miss Catfish Pageant.
Frequently Asked Questions
How much does it cost to rent a vacation rental in Mississippi?
The average nightly price for vacation rentals in Mississippi is $54.
How many vacation rentals are available to book in Mississippi?
There are currently 11641 vacation homes in Mississippi to browse and book for your next trip.
What amenities are most popular for vacation homes in Mississippi?
Most travelers search for internet, TVs, and pools when booking a vacation rental in Mississippi.
How many vacation rentals are in Mississippi?
Discover 11641 vacation rentals available to book in Mississippi.
Are pets allowed in vacation rentals in Mississippi?
Finding a cabin rental in Mississippi that allows dogs is definitely possible, with 1,000 pet-friendly homes on offfer.
What's the best time of year to travel to Mississippi?
If booking a vacation rental in Mississippi, consider that rainy season is usually in July or September, with May often being the driest.
We list offers from thousands of providers, including: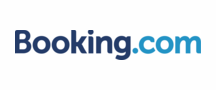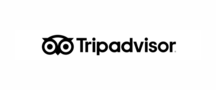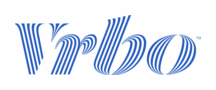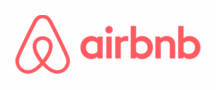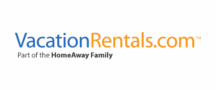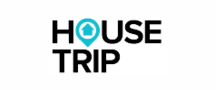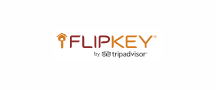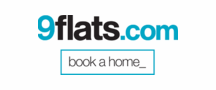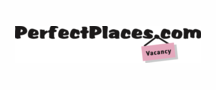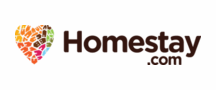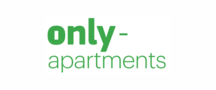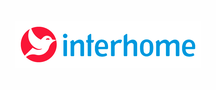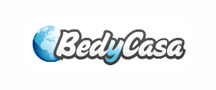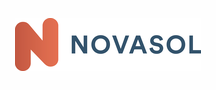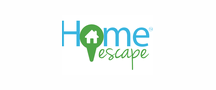 Explore More Vacation Ideas