Choose the perfect vacation rental
Save up to 57%
Best Vacation Home Deals in Minneapolis
Book the perfect accommodation for as little as $60 per night by searching through the 1,872 properties being offered in Minneapolis. The website HomeToGo instantly compares all of these offers to help you save up to 56%!
Recommended Vacation Rentals in Minneapolis
Find your perfect vacation rental in Minneapolis: from $60 per night
Vacation rentals with Wi-Fi
Vacation rentals and apartments with air conditioning
Apartments and vacation rentals with a kitchen
Find Fantastic Rentals for Families with Kids
Kid-Friendly Rentals in Minneapolis
Popular Rental Amenities in Minneapolis
Accommodations can be filtered based on various criteria. Above, you will find the number of properties that provide a specific feature in Minneapolis. Minneapolis is the right spot to look for a rental if you can't imagine a vacation without internet or you want to tune out with some TV time, as the most common amenities are "internet" and "TVs." You can also look for a vacation rental in Minneapolis if you want a rental with a sauna as 58 of the properties there include "saunas."
The Weather in Minneapolis
7-Day Weather Forecast in Minneapolis
Accommodations for your vacation in Minneapolis
1,058 among the 1,872 listed properties in Minneapolis are hotel rooms. They account for more than half of the accommodation types in this destination (56.49%). In addition, These properties have a median size of 440 ft² and an average price of $244 a night. Furthermore, if you are going in a group of 4, hotel rooms are an excellent property type in Minneapolis, as they usually accommodate this exact group size. If you would prefer to compare another accommodation type, you could consider apartment rentals, which are the second most typical type of accommodation in Minneapolis. Apartment rentals in Minneapolis are 910 ft² on average, with average prices of $186 a night.
Take an Urban Retreat with Vacation Homes in Minneapolis, MN
Rejuvenate yourself at a park side vacation home overlooking the best city park system in the nation, or absorb the local history through a century-old brownstone, modern loft in a former mill, or sprawling yet graceful Victorian mansion. Let Minneapolis charm you with its many attractions - even during its famously cold winters you'll find plenty to do.
Where to find the best food in Minneapolis?
Excellent Local Fare
Minnesotans take great pride in their state, and this is reflected in the cuisine of each region. Recently, craft breweries have been popping up like crocuses in the springtime, many of them centered in and around central Minneapolis. Try a rich, golden American Pale Ale alongside nationwide favorite the Juicy Lucy cheese-filled hamburger, which Obama himself sampled at Matt's Bar in 2014.
Perhaps Scandinavian flavors are more your palette, in which case lingonberries, lutefisk and lefsa will do the trick. Peruse through the intriguing selection at Ingebretsen's Scandinavian Foods and Gifts to see for yourself where many Minnesota customs (and the accent) come from.
The 9 Best Restaurants in Minneapolis
1. Revival: They serve a variety of unusual sandwiches and salads in an ambiance reminiscent of a European café.
2. Restaurant Alma: This is just the place to have classics like house-made rigatoni and delicious salmon in a stylish setting.
3. Holy Land: Enjoy mouthwatering Lebanese food at this great spot in the Midtown Global Market.
4. Chimborazo: Here you can partake of traditional Ecuadorian and Andean cuisine in a cozy setting.
5. Young Joni: Enjoy Korean-inspired grill fare, including some really tasty pizza, kimchi, and tofu in a rustic setting.
6. Hola Arepa: What began as a big turquoise food truck now serves authentic Venezuelan cuisine and Latin appetizers in a sit-down environment.
7. Namaste Café: Inspired by South Asian food, the menu offers all-time favorites such as mamacha and paapri chaat, which can be washed down with chai tea latte or maharaja drink.
8. Martina: Taste delectable Argentinian food such as beef tongue bruschetta and grilled octopus.
9. Ramen Kazama: The restaurant is a labor of love by Chef Kazama, serving up fantastic traditional ramen.
What are the top sights in Minneapolis?
The 5 Best Breweries in Minneapolis
1. Surly Brewing Co: With a list of more than 20 beers, including the delicious Coffee Bender and Merica, this brewery is a must for any beer-lover.
2. Pryes Brewing Company: Enjoy an extensive range of beers like the Miraculum and Mass Haze-teria, as well as a huge menu of woodfired pizza, right by the river.
3. Modist Brewing Company: This spot uses innovative techniques to brew new types of beer, such as the First Call and Dream Yard.
4. Dangerous Man Brewing Company: A tap house that concentrates on producing high-quality beers in small batches. Their specialties are the Apiary Drop-Triple IPA and Belgium Golden Strong beers.
5. Day Block Brewing Company: This pub serves great pizza, sandwiches, and cocktails, in addition to beers like the Day Pucker and Missing Letters Mexican lager.
What are the best activities for families in Minneapolis?
For Children and Those Young at Heart
Explore the many lakes of this incredible city. The family will love the many trails around the Chain of Lakes neighborhoods that allow for biking, rollerblading, and general exploration. Kayak and canoe rentals are also available, along with sandy beaches and fishing docks.
Check out the exciting Minnesota Children's Museum or the renowned Science Museum of Minnesota with its popular Omnitheater.
Where are the unique attractions in Minneapolis?
Home of the Original Indoor Mall
When the weather turns cold, head inside and enjoy some of Minneapolis' famous malls. The city is home to not only the very first modern shopping mall (Southdale Center), but also the largest mall in the United States, Mall of America.
Mall of America offers patrons plenty to enjoy under its expansive roof, including a theme park, hotels, hundreds of dining options, an aquarium, mini golf, a movie theater, and of course, hundreds of independent and brand stores.
What are the must-see attractions in Minneapolis?
3 Cool Day Trips from Minneapolis
A little over an hour from Minneapolis by car, visit the city of Owatonna to see well-preserved pioneer buildings at the Village of Yesteryear and get a fascinating glimpse into the area's glorious past. Spend time in nature at the nearby Afton State Park, where you can hike, go birdwatching, follow the banks of the St. Croix river and swim, or in winter, try your hand at snowshoeing. Head to the town of Taylors Falls, about an hour's drive away on the Minnesota/Wisconsin border, to explore Interstate Park's lush rivers, lakes, and forests. You can also ski here in winter.
Frequently Asked Questions
How much does it cost to rent a vacation rental in Minneapolis?
The average nightly price for vacation rentals in Minneapolis is $59.
How many vacation rentals are available to book in Minneapolis?
There are currently 1,872 vacation homes in Minneapolis to browse and book for your next trip.
What amenities are most popular for vacation homes in Minneapolis?
Most travelers search for internet, TVs, and pools when booking a vacation rental in Minneapolis.
How many vacation rentals are in Minneapolis?
Minneapolis has 1,872 Hotel rooms and Apartment rentals on offer to rent.
Are pets allowed in vacation rentals in Minneapolis?
Finding a cabin rental in Minneapolis that allows dogs is definitely possible, with 511 pet-friendly homes on offfer.
What's the best time of year to travel to Minneapolis?
July and August are typically the warmest months in Minneapolis with temperatures around 84 °F. January and February in Minneapolis are the coldest, with 10 °F on average.
We list offers from thousands of providers, including: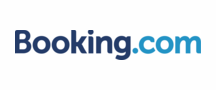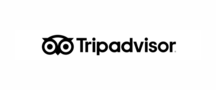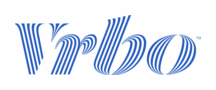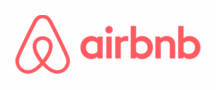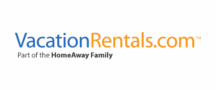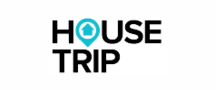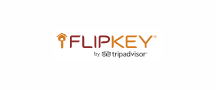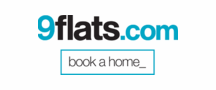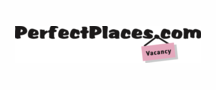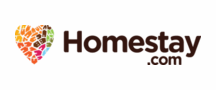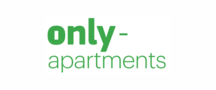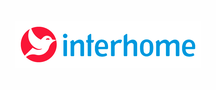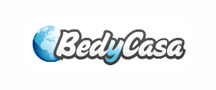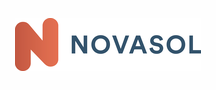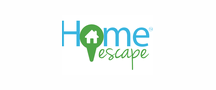 Vacation Destinations Near Minneapolis
Explore More Vacation Ideas