Choose the perfect vacation rental
Save up to 94%
Best Vacation Home Deals in Miami
Compare and find a welcoming vacation rental for as little as $69 per night by searching among the 5819 options listed in Miami. With HomeToGo, you can instantaneously search and compare the prices of each listed rental to discover the best deal and save up to 79%.
Recommended Vacation Rentals in Miami
Find your perfect vacation rental in Miami: from $69 per night
Vacation Houses With Pools
Dog-Friendly Vacation Rentals
Best vacation rentals with a balcony
Popular Rental Amenities in Miami
Use filters to look for an offer matching your needs among the 5754 rentals in Miami. Many vacation rentals in Miami include "internet" or "TVs," which makes it a great vacation spot if you need internet access during your vacation or you never miss an episode of your favorite show. You could even find rentals if you travel with your pet (254 rentals include "pets Allowed" in Miami) or if you like to end your days curled up by the fire (85 rentals in Miami include "fireplaces").
7-Day Weather Forecast in Miami
Accommodations for your vacation in Miami
In Miami, more than half of the vacation accommodations are hotel rooms, which represent 53.23% of its short-term accommodations. Additionally, the average nightly price of hotel rooms there is $471, and the average size is 540 ft². Moreover, this specific type of property is an excellent option for medium-sized groups and families, as most of the hotel rooms can accommodate 4 people. If you would prefer to book a different accommodation type, you may want to have a look at apartment rentals, which are the other most common property type in Miami. Our data reveals that the standard price of apartment rentals is $441 a night for an area of 1,180 ft².
A Beautiful Beach and Bustling City Await at Your Miami Vacation Rental
Miami is a world-class destination. The city boasts an astonishing range of museums and art galleries, and is also home to some of America's finest Art Deco architecture. There's water sports and miles of sandy beaches along the cool Atlantic Ocean for you to enjoy. Book your Miami vacation rental and come on over to the sunshine state!
Getting to Your Miami Vacation Rental
Flying there
The city is served by the Miami International Airport, a major hub for transatlantic, Latin American, and North American flights. To get to Miami Beach, take the Airport Flyer Bus. The Metrorail will take you straight to the Government Center station in downtown Miami. You could also rent a car or take a taxi to reach your Miami accommodation.
Driving there
1. Orlando
The journey from Orlando to Miami is just under four hours and can be completed by taking Florida's Turnpike in a southerly direction from the center of Orlando. The route traverses the scenic panhandle before traveling along Florida's Atlantic coastline.
2. Fort Myers
Fort Myers is the capital of Lee County in western Florida and is just a two hour and 30 minutes. drive from the golden beaches of Miami. From Fort Myers, take Route 75 to the south of the city, which turns into I-595 before finally turning onto Florida's Turnpike for the final approach to Miami.
3. Tampa
To reach Miami from Tampa, simply drive south on Florida's Route 75 until you reach Florida's Turnpike. Make a right in a southerly direction for a further 20 miles, until you reach the splendid beaches and vintage charm of Miami.
Where to find the best food in Miami?
The 10 Best Restaurants in Miami
1. Taquiza
This refined taco joint in South Beach is known for its incredible blue masa corn tortillas.
2. Mandolin Aegean Bistro
Tucked away in a small courtyard is this fantastic eatery serving delicious Greek food.
3. Amara at Paraiso
A Latin-inspired restaurant by Michael Schwartz, with spectacular vistas over the beach.
4. Zak the Baker
This baker now has his own eponymous shop, after gaining acclaim supplying bread to local restaurants.
5. KYU
This Asian-inspired barbecue and sushi joint is calm and casual but with food which trumps its simple setting.
6. Alter
Despite its industrial setting, the food served at Alter is a fine affair and one of Wynwood's most sought after tables.
7. Lucali
Head here for delicious pizzas made with fresh handmade dough and cooked in a real wood fire oven.
8. Byblos
This fusion restaurant serves incredible dishes inspired by the Mediterranean, the Middle East, and Northern Africa.
9. La Camaronera
The best place in town to get a fresh fish sandwich.
10. Stubborn Seed
A fine dining establishment with a superb tasting menu.
What is the weather like in Miami?
Weather in Miami
Due to the subtropical climate, the best time to visit is in the shoulder season from March to May when the sun is out and Miami vacation rentals are reasonably-priced. Despite soaring temperatures, summer is the undisputed peak season as families with kids pour into Miami. Fall is a quieter time to visit, making it easier to book your dream condominium. However, thunderstorms are more frequent this time of year. The season picks up again in winter as northerners and Europeans arrive to soak up the sun and surf.
What are the top sights in Miami?
Things to Do and See in Miami
Miami's downtown area packs a punch with its historic buildings, major parks, museums, and vintage theaters. Northern Miami is home to the fascinating Little Haiti community, the edgy Design District, and the "MiMo" district of modern architecture.
Spend a few hours at the Miami Seaquarium, a veritable tropical island paradise. After Honolulu, Miami has the warmest ocean surf, so go catch some waves at the beach. Miami offers visitors various tours and shows based on their interests: for family fun, check out the airboat tours and wildlife shows at Gator Park; or try out the Miami Celebrity Home Boat Tour to spot million-dollar mansions of the rich and famous. The Miami by Land and Sea offers sightseeing tours and more.
Miami's numerous museums and art galleries are full of life. The Frost Art Museum houses intriguing 1960s and 1970s American photography and pre-Columbian artifacts, while the Lowe Art Museum is a treasure trove of Greco-Roman, Renaissance, Baroque, Asian, and Latin American artwork.
What are the best places to discover the arts and culture of Miami?
Sample the Rich Cuban Culture in Miami
Have a taste of Miami's rich Cuban culture by trying one of these five leading Cuban restaurants. They range from low-key and casual to swanky and sophisticated.
1. Palomilla Grill
This family-run restaurant is known for its palomilla steaks and craft beer.
2. Havana Harry's
A refined Cuban restaurant which combines style, class, and the best Cuban flavors.
3. Enriqueta's Sandwich Shop
Fantastic Cuban sandwich shop located in Wynwood.
4. Versailles
Fabulously ornate dining hall serving up surprisingly simple but delicious food.
5. La Carreta
This small signature chain is well-regarded for its hearty and reliable Cuban food.
What are the best activities for families in Miami?
The Best Activities for Families in Miami
Go to the Beach
The beach is the most popular attraction for families in Miami. There are numerous locations with the famed golden sands, gentle waves, and warm water, making this a great vacation spot for all ages. South Pointe Park's beach offers miles of soft sand, a splash pad, a playground, green grass, and plenty of restaurants nearby after you've worked up an appetite.
Check Out the Children's Museum
A trip to the Miami Children's Museum lets kids play in mini-replicas of places such as a grocery store, cruise ship, and bank. Kids will love spending time in this grown-up world. The museum is a great place to visit on a rainy day, and there are lots of interactive exhibits that promote learning, health, and wellness.
Take a Day Trip to Everglades National Park
Visit the Everglades National Park, where you can take a private or group airboat tour through the sawgrass mangroves. These airboats skim six inches above the water at high speed, providing a thrilling ride for the whole family. Look out for the native birds, turtles, and alligators that are often seen on these boat tours.
What are the best nightlife spots in Miami?
Nightlife in Miami
The 9 Best Bars in Miami
1. The Broken Shaker
Hip cocktail bar on Miami Beach in a clandestine setting.
2. Gramps Bar
Popular gay bar located in Wynwood and famed for its Thursday drag nights and late-night dance parties.
3. Mama
Tried A fantastic mix of sports and cocktails to satisfy everybody, no matter what you're looking for.
4. The Anderson
Popping with color and character, this kitsch 80s-inspired bar captures the essence of vintage Miami.
5. The Regent Cocktail Club
A refined cocktail bar located on Collins Avenue with distinctly speakeasy vibes.
6. Sugar at East
Beach-front bar with spectacular views over the coast serving beers, wine, cocktails, and snacks.
7. The Wharf
This popular drinking spot on the Miami River is a favorite with both day and evening drinkers.
8. Las Rosas
This gritty neighborhood bar situated in Allapattah offers down-to-earth vibes in a fun and vivacious setting.
9. Mac's Club Deuce
For over 50 years this South Beach hotspot has reigned as the classic American dive bar.
As one of the world's top party destinations, Miami's nightlife runs the entire gamut from lively jazz and Latin clubs, to colorful drag shows, music festivals, and intimate jam sessions in hole-in-the-wall bars. South Beach is a party-goer favorite with clubs hosting world-famous EDM DJs, flashy dance troupes, and all-night parties. Cuban music is a Miami staple you can enjoy at venues throughout the city. End the night at an ambient rooftop bar before heading back to your Miami vacation rental.
What are the best events and festivals in Miami?
Regular Events and Festivities
Celebrate the best of Caribbean culture in June with Colors of the Caribbean — with everything from live international Caribbean bands to rock climbing and more. Fall features the Sunny Isles Beach Jazz Fest and the White Party, which is the city's oldest gay circuit party.
The action continues during the winter months with Art Basel and Art Deco Weekend. February delights with Carnaval Miami, the South Beach Food & Wine Festival and the Miami International Boat Show & Strictly Sail. As university students descend for spring break, Miami's cultural calendar goes into overdrive with the Ultra Music Festival, Miami Beach Gay Pride, and International Fashion Week lined up.
What are the must-see attractions in Miami?
5 Major Attractions in Miami Worth Visiting
1. Bayside Marketplace
This chic shopping area beautifully located on the edge of Biscayne Bay features quaint independent boutiques nestled between a range of familiar high street brands.
2. American Airlines Arena
Not far from Bayside marketplace, you'll find one of the most popular event venues in the city. It hosts concerts with the biggest names in music as well as Miami Heat basketball games, so there's plenty of fun to be had here.
3. Zoo Miami
With its large lake and tropical plants, the zoo is a great place to escape the busy city. Here you'll find over 3,000 animals, including an Indian rhinoceros.
4. Wynwood Walls
Wynwood Walls is home to an eclectic mix of street art with colorful murals designed by artists from around the world.
5. Vizcaya Museum and Gardens
Inspired by Venetian architecture, this stunning building has Italian gardens and houses over 2,500 pieces of decorative art from Europe.
Frequently Asked Questions
How much does it cost to rent a vacation rental in Miami?
The average nightly price for vacation rentals in Miami is $69.
What amenities are most popular for vacation homes in Miami?
Most travelers search for internet, TVs, and pools when booking a vacation rental in Miami.
How many vacation rentals are in Miami?
Discover 5754 vacation rentals available to book in Miami.
Are pets allowed in vacation rentals in Miami?
Yes, there are 304 vacation homes in Miami that allow pets, with an average price of $590 per night.
What's the best time of year to travel to Miami?
Miami has its warmest time of year around August and June, with average nightly prices being around $69.
We list offers from thousands of providers, including: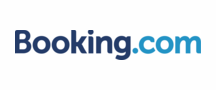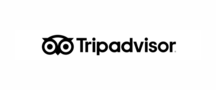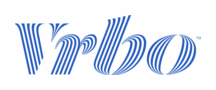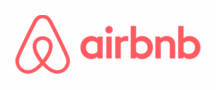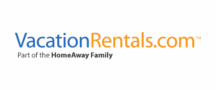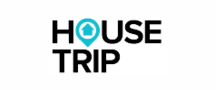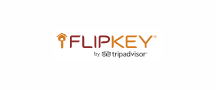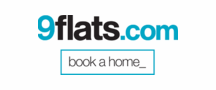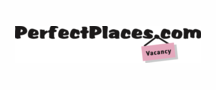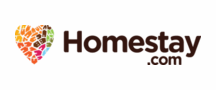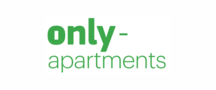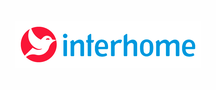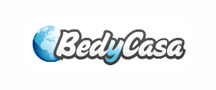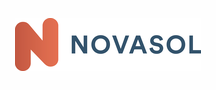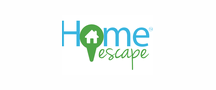 Vacation Destinations Near Miami
What are the top neighborhoods in Miami?
Explore More Vacation Ideas