Choose the perfect vacation rental
Save up to 62%
Best Vacation Home Deals in Miami Beach
Find a welcoming vacation rental for as little as $115 per night by exploring the 8369 properties featured in Miami Beach. Using HomeToGo's search feature you can directly compare the prices of each listed rental to discover the best price and save up to 57%.
Recommended Vacation Rentals in Miami Beach
Find your perfect vacation rental in Miami Beach: from $115 per night
Vacation Houses With Pools
Dog-Friendly Vacation Rentals
Best vacation rentals with a balcony
Popular Rental Amenities in Miami Beach
Properties can be narrowed down based on various criteria. Above, you can see the number of properties that offer a specific feature in Miami Beach. You can easily search and find a property meeting your needs in Miami Beach if you can't imagine a vacation without internet or you never miss an episode of your favorite show, as most accommodations offer "internet" or "TVs." You can also search for a rental in Miami Beach if you enjoy soaking in the hot tub as 577 of the rentals there include "hot tubs."
Price and Availability Index in Miami Beach
Vacation Rental Price Information in Miami Beach
The graph shows average prices of rentals in Miami Beach for the next twelve months. Prices rise in December and reach an average of $766 a night (12/25 - 1/1), making it the most expensive time to book a rental in the next 12 months. Prices decrease in a week of September (9/3 - 9/10), where average prices are $405.
Rental Availability Information in Miami Beach
Our availability graph helps you identify the busiest months in Miami Beach. The week with the highest booking rate in the next 12 months is in December (12/25 - 1/1), where 70% of the vacation rentals are booked. People tend to travel less to Miami Beach during a week in April (4/9 - 4/16) when only 28% of the rentals are booked.
The Weather in Miami Beach
7-Day Weather Forecast in Miami Beach
Accommodations for your vacation in Miami Beach
In Miami Beach, more than half of the 8391 properties are hotel rooms, which represent 51.91% of its available properties. In addition, the median nightly price of hotel rooms there is $666, and the median size is 500 ft². Furthermore, if you are going in a group of 4, hotel rooms are a great property type in Miami Beach, as they usually accommodate this exact group size. If you would prefer something else, you can find many other available options, such as apartment rentals, which are another popular type of property in Miami Beach. Apartment rentals in Miami Beach are 870 ft² on average, with average prices of $564 per night.
Kick Back and Relax in a Miami Beach Vacation Rental
If you vacation in Miami, you have one of the world's trendiest vacation spots at your fingertips and lots of beaches and entertainment to choose from. It has often been ranked as one of the top ten beach cities in the world. Whereas decades ago, South Beach was one of the only places where visitors and crowds converged, today there is much more to do and see. Go to the Winwood district or Midtown area to see the hip and fashionable partiers hit the beach. Here, the South Beach scene is still in full swing, with miles of shore to party on, and just steps from your Miami Beach vacation rental, you are guaranteed a great vacation experience!
Where to find the best food in Miami Beach?
The Best Restaurants in Miami Beach
The cuisine in Florida and Miami Beach is influenced by a range of international cuisines, including Caribbean, Cuban, Puerto Rican, and South American. If you want to experience Latin flavors, book a table at The Bazaar by José Andrés. Its menu is a lively combination of Spanish and Latin American fare. Try Peruvian potatoes with sea urchin, king crab steamed buns, and seared scallops. For vegans, Planta South Beach serves burgers, pizzas, and veggie sushi. If you are a fan of crabs, Joe's Stone Crab is the place to go for delicious claws, seafood, and even fried chicken if you don't like the offerings of the ocean. For more seafood options, try A Fish Called Avalon and Lobster Bar Sea Grille. If you can snag a table at Stubborn Seed, go for it, as it is one of the best-known restaurants in South Beach. The restaurant, owned by Top Chef winner, Jeremy Ford, offers exciting and delicious dishes and the menu changes daily based on the availability of ingredients, so there is always something new to try.
What is the weather like in Miami Beach?
Best Times to Enjoy Miami Beach
To arrive during the best time for climate and weather, plan your trip for the time between November and April. Generally, high season is in December and you can expect prices to increase. If you are on a budget, plan to hit Miami around late spring or summer, from May till September, when rates are lower and evening climate is cool.
What are the top sights in Miami Beach?
Swim, Surf, or Dive in Miami Beach
The beaches at Miami Beach boast of white sands and clear waters ideal for sunbathing and swimming. Its best-known beach is South Beach located at the southern end of the city. South Beach, also known as "SoBe", has a beautiful public beach and the neighborhood is also known for its bright art deco architecture and awesome nightlife. Relax on the sand, surf, or kayak, South Beach offers plenty of water recreation activities.
Miami is also dubbed as the "Wreckreational Diving Capital of the World" and in Miami Beach, there are over 75 diving wrecks to explore. Refresh your diving skills or snorkel at the surface; Miami Beach offers spectacular reefs and rich marine life.
What are the best places to discover the arts and culture of Miami Beach?
Art and Culture Trip to Miami
If you love art and culture, then you've come to the right place. Miami is big on art. There is, for example, the Art Deco Weekend, which has been happening since the early 70s and continues its tradition, bringing film critics, movie buffs and fans together. Started by the Miami Preservation League, you can join in on the action—along with a million other people on the street in Ocean Drive.
Another great event to catch is the South Beach Wine and Food Festival, every February. See celebrity chefs, food personalities, and food critics come together for this annual culinary highlight.
Or, arrive for the Ultra Music Festival, happening every spring since it first kicked off in 1999. Thousands of people come to revel in the music and join in one of the biggest world parties to celebrate electronic music and dance till the wee hours of dawn.
Other activities to try are cultural walking tours of the city or food trips (where you can indulge in melt-in-your-mouth Cuban sandwiches, local seafood, and Southern specialties like chicken and waffles). Families and couples alike will also enjoy water sports at South Beach.
The 5 Most Instagrammable Art Deco Buildings in Miami Beach
South Beach has over 800 art deco structures that are mostly found along Ocean Drive and Collins Avenue. Each building is so unique and charming that you'll have a hard time deciding which one to post on your Instagram feed. For example, The Bass Museum, built in 1930, exudes a regal air with stunning bas reliefs at the entrance while the Cavalier South Beach Hotel is simply exquisite with its embellished stucco friezes.
A spectacular model of Maritime art deco is the Essex House Hotel built in 1938. It was designed to resemble an ocean liner. If you love the blue color, get ready to snap a photo of the Park Central Hotel with its dazzling blue neon marquee. Check out its stunning lobby with their Terrazzo floors. Before you hang up your camera for the day, visit the Cadillac Hotel, whose stark and streamlined exterior is illuminated during sunset.
What are the best activities for families in Miami Beach?
Visiting Miami Beach with Children
From the majority of Miami Beach vacation rentals, it is easy to find plenty of options to entertain the kids. These include visiting the Miami Zoo, with its hundreds of interesting animal species, seeing Jungle Island and its more than 1,000 beautiful birds, or going to the Miami Children's Museum. Here, no matter the weather or season, there will be something fun to do and learn for kids and adults alike.
The Miami Seaquarium is also worth visiting; here you can see alligators, dolphins, and all kinds of fish. Get acquainted with the well-loved animals here, and let your kids thoroughly enjoy their vacation too! Older kids will surely enjoy sightseeing from a boat cruise around Miami's Biscayne Bay.
Fantastic Miami Beach vacation rentals are perfect for those looking for an affordable beach vacation. Influences from the Cuban and other international communities ensure the vibe is always lively, energetic, and fun. From helicopter tours to sight-seeing cruises and romantic evenings by the Bay, you are certain to experience a varied and exciting vacation in Miami.
Where are the unique attractions in Miami Beach?
Places to Go and Activities for LGBT Travelers in Miami Beach
Miami Beach is also known as a gay-friendly travel destination and LGBT visitors will feel at home in the city. If you happen to be in town in April, take part in the annual Miami Beach Pride Festival. Join the colorful and bold celebration on Ocean Drive in South Beach and party with fellow LGBT, community leaders, and civic members. You might want to drop by, too at the LGBT Visitor Center on Miami Beach for recommendations on accommodation, events, and clubs.
Otherwise, there are many bars and lounges accessible all year round for the LGBTQ community. Spend time at Palace on Ocean Drive, known for its weekend drag shows and all-day breakfast and food menus. Hit the vibrant bars and clubs such as the Bar Gaythering, WaterLOO, Club Boi @ GLAM Night Club, and The Cabaret South Beach where you can dine, drink, or dance.
What are the must-see attractions in Miami Beach?
5 Must-See Attractions in Miami
1. Holocaust Memorial
This moving tribute erected by Holocaust survivors for the Jews who died during the Holocaust includes a sculpture garden and a contemplation dome.
2. Art Deco Historic District
Travel back to the 1920s, when Miami population boomed and many Art Deco buildings appeared in the historic district. Admire the fine architectural details of Miami's first high-rise buildings, which represented both luxury and modernity at the time.
3. Miami Beach Boardwalk
Stroll along this ocean-front wooden pathway from 46th Street to 23rd Street. Take in the ocean views on one side and the cityscape on the other and stop off at trendy boutiques and cafes along the way.
4. South Beach
Locals at Miami's main beach, nicknamed SoBe, will inspire you with their vintage-style clothing, and there are plenty of vintage boutiques nearby.
5. Lummus Park Beach
This famous beachside park with palm trees is the perfect spot for a workout or some well-earned relaxation.
Frequently Asked Questions
How much does it cost to rent a vacation rental in Miami Beach?
The average nightly price for vacation rentals in Miami Beach is $115.
What amenities are most popular for vacation homes in Miami Beach?
If you're looking to book a vacation rental in Miami Beach, the most common amenities others search for are houses with internet, TVs, and pools.
How many vacation rentals are in Miami Beach?
Discover 8391 vacation rentals available to book in Miami Beach.
Are pets allowed in vacation rentals in Miami Beach?
Yes, there are 799 vacation homes in Miami Beach that allow pets, with an average price of $644 per night.
What's the best time of year to travel to Miami Beach?
Miami Beach has its warmest time of year around August and June, with average nightly prices being around $115.
We list offers from thousands of providers, including: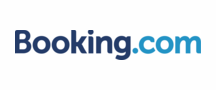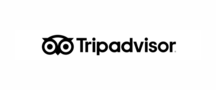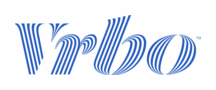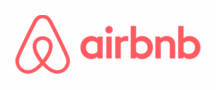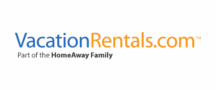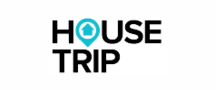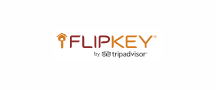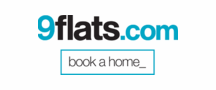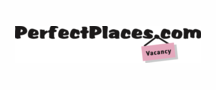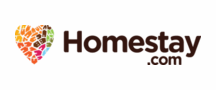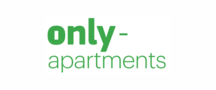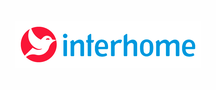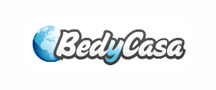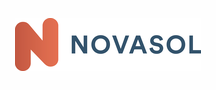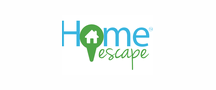 Vacation Destinations Near Miami Beach
What are the top neighborhoods in Miami Beach?
Explore More Vacation Ideas