Choose the perfect vacation rental
Top Vacation Destinations in Massachusetts
Save up to 36%
Best Vacation Home Deals in Massachusetts
Find a dreamlike property from $90 per night by searching through the 28951 properties being offered in Massachusetts. By comparing these accommodations, HomeToGo features the most economical offers as well as the highest rated properties in Massachusetts.
Recommended Vacation Rentals in Massachusetts
Find your perfect vacation rental in Massachusetts: from $90 per night
Vacation rentals with Wi-Fi
Vacation Rentals With Fireplaces
Apartments and vacation rentals with a kitchen
Popular Rental Amenities in Massachusetts
Our search page's filters will help you find your dream accommodation in Massachusetts. In Massachusetts, 22,765 properties include "internet". So, if you need internet access during your vacation, select the internet filter to compare these accommodations. Plan your vacation in advance if you love sweating the stress away in saunas or you want a rental with a jacuzzi. There are just 480 listed rentals providing "saunas" and 1,181 properties including "hot tubs."
Price and Availability Index in Massachusetts
Vacation Rental Price Information in Massachusetts
Rental Availability Information in Massachusetts
The Weather in Massachusetts
7-Day Weather Forecast in Massachusetts
Accommodations for your vacation in Massachusetts
In Massachusetts, hotel rooms are the most frequent vacation accommodation type. In addition, the average nightly price of hotel rooms in this destination is $310, and their size, on average, is 380 ft². Furthermore, if you are going in a group of 3, hotel rooms are the ideal type of accommodation in Massachusetts, as they usually welcome this exact group size. You can also search and compare other accommodation options in Massachusetts. House rentals are, for example, another common property type in this destination, with 5,959 listed accommodations. Our data reveals that the average price of house rentals is $695 a night for an area of 1,980 ft².
Explore the diversity of Massachusetts with a vacation home
The state of Massachusetts was the site of the first colony in New England. Despite being a small state, there is a lot for travelers to do in Massachusetts. You can learn about fascinating historical events such as the Salem witch trials and the Boston Tea Party, or simply lounge on a Cape Cod beach.
When visiting Massachusetts, consider staying in one of the area's many vacation rentals – they offer privacy and modern amenities, and they also feel like home.
Where to find the best food in Massachusetts?
Most iconic dishes of Massachusetts
Seafood lovers will be in for a treat in Massachusetts, which offers a wide range of dishes, including scallops, oysters, cod, and trout. A dish you must try while visiting is New England Clam Chowder. This rich and creamy dish is a New England classic, and you will find it in restaurants throughout the state.
Another dish to sample is Boston Baked Beans – so popular that Boston is also known as 'Beantown' today. Unlike other types of baked beans, this Massachusetts dish is made of salt pork and molasses. One bite of this meaty wonder will leave you craving more.
What is the weather like in Massachusetts?
Best time to visit Massachusetts
As New England experiences four distinct seasons, the best time to visit Massachusetts depends on what kind of landscape and weather you want. Spring is the perfect time to visit if you're a Red Sox fan, as that's when the baseball season starts in Boston.
Beach lovers will find that there's much to explore along the coastline of Massachusetts, and the best time to sunbathe is in summer when it is hot and sunny. Winters in Massachusetts, cold and snowy, make for the perfect climate for winter sports and festivals, such as Winterfest in Lowell. If you're eager to catch the leaves changing color, visit between the middle of September and the end of October.
What are the best places to discover the arts and culture of Massachusetts?
Historical landmarks in Massachusetts
If you'd like to experience what life was like in the early 1800s, pay a visit to Old Sturbridge Village. Home to over 40 historic houses and farm buildings, it is one of the most popular attractions in Massachusetts. People in costumes recreate life in the 1800s and demonstrate the routine tasks of craftspeople, blacksmiths, and farmers.
You can also venture along the Freedom Trail, which takes you to 16 historic landmarks in Boston – just keep following the brass medallions and the red brick line. Some of the landmarks along the route include the State House, the Old Granary Burial Ground, Old North Church, and Faneuil Hall. Faneuil Hall, also known as "the cradle of liberty" is where revolutionaries regularly met.
Frequently Asked Questions
How much does it cost to rent a vacation rental in Massachusetts?
On average, a Hotel rooms or House rentals in Massachusetts costs $90 per night.
How many vacation rentals are available to book in Massachusetts?
There are currently 29414 vacation homes in Massachusetts to browse and book for your next trip.
What amenities are most popular for vacation homes in Massachusetts?
Most travelers search for internet, TVs, and grills when booking a vacation rental in Massachusetts.
How many vacation rentals are in Massachusetts?
Discover 29414 vacation rentals available to book in Massachusetts.
Are pets allowed in vacation rentals in Massachusetts?
Finding a cabin rental in Massachusetts that allows dogs is definitely possible, with 3,513 pet-friendly homes on offfer.
We list offers from thousands of providers, including: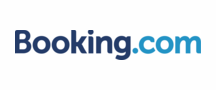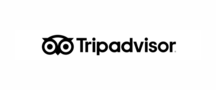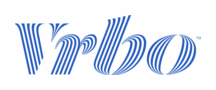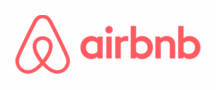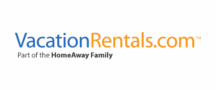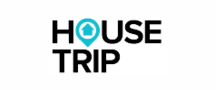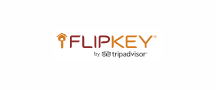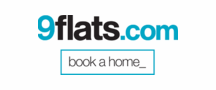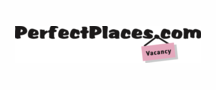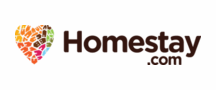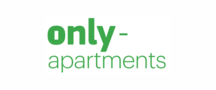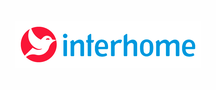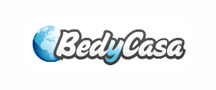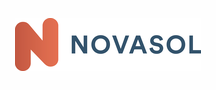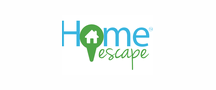 Explore More Vacation Ideas