Choose the perfect vacation rental
Top Vacation Destinations in Maryland
Save up to 80%
Best Vacation Home Deals in Maryland
Compare and find a vacation rental meeting your criteria among the 24370 fantastic vacation rentals from different vacation rental websites in Maryland. Using HomeToGo you can easily compare the offers of each available rental to discover the best deal and save up to 58%.
Recommended Vacation Rentals in Maryland
Find your perfect vacation rental in Maryland: from $62 per night
Vacation Houses With Pools
Dog-Friendly Vacation Rentals
Best vacation rentals with a balcony
Popular Rental Amenities in Maryland
Accommodations can be selected based on various criteria. Above, you can see the number of rentals that offer a specific amenity in Maryland. Many vacation rentals in Maryland include "internet" or "TVs," which makes it a great vacation destination if you can't imagine a vacation without internet or you never miss an episode of your favorite show. You can even compare and find properties if you enjoy soaking in the hot tub (998 rentals include "hot tubs" in Maryland) or if you want to sweat it out in a sauna (660 rentals in Maryland include "saunas").
Price and Availability Index in Maryland
Vacation Rental Price Information in Maryland
In the above graph, you will find information on average prices of the vacation homes & apartments in Maryland. The week with the highest average prices is in July (7/2 - 7/9). During this week, a night will cost on average $404. Conversely, the cheapest average prices are in a week of October (10/16 - 10/23).
Rental Availability Information in Maryland
The graph shows the weekly availability rate in Marylandfor the next twelve months. The week with the highest booking rate is in July (7/30 - 8/6). Only 39% of the rentals are still available. Conversely, it is in November (11/6 - 11/13) that the highest percentage of rentals are available.
7-Day Weather Forecast in Maryland
Accommodations for your vacation in Maryland
In Maryland, hotel rooms are the most frequent accommodation type. Interestingly, the average cost of this specific type of property is $197 per night, with an average area of 400 ft². Moreover, these properties are a great option for 4 it represents the average number of people hotel rooms can host in Maryland. If you would prefer something else, you can find many other options, such as house rentals, which are another typical type of property in Maryland. The average size of house rentals in Maryland is 1,910 ft², and the average price is $606 per night.
A Maryland Vacation Rental is Your Home Away From Home
Located in the Mid-Atlantic region, Maryland is one of the original 13 colonies of the United States. Water lovers are in for a treat because the Potomac River, the Atlantic Ocean and Chesapeake Bay are all nearby, while outdoor enthusiasts can enjoy various skiing, hiking, and camping opportunities.
With a vacation home, you can accommodate your entire family without having to pay for extra rooms like in a hotel. There is a wide variety of vacation rentals available throughout Maryland. Baltimore offers row houses, while Ocean City is known for its condo rentals.
Getting to Maryland
Taking a flight is one of the fastest ways to reach Maryland. The Baltimore/Washington International Thurgood Marshall Airport, located around 10 miles from Baltimore, is the major commercial airport in Maryland. There is a rail station at the airport that has direct connections to Baltimore. In addition, there are taxis, rental car services, and buses available.
Travelers can also travel to Maryland by flying into Washington D.C. and then taking a train or rental car, into Baltimore is another option. The drive will take you just over an hour. There is also a bus service to the downtown area.
Where to find the best food in Maryland?
The 5 Best Seafood Restaurants in Maryland
Crabs are an indispensable part of Maryland cuisine and the Steamed Crabs are worth a try. Instead of boiling crabs, Marylanders are known for steaming blue crabs which are then doused with Old Bay seasoning. You can also order crab cakes made from bread crumbs, egg, crab meat, mayo and Old Bay.
1. Jimmy's Famous Seafood
The legendary Jimmy's Famous Seafood in Baltimore is known for its steamed crabs, crab cakes, and lobster. Go for the famous seafood UFO to feast on a platter of crab cake, shrimp salad, a crabby mac ball, and fried shrimp with oysters.
2. Faidley Seafood
Another Baltimore favorite, Faidley Seafood, is considered to have some of the best crab cakes in the entire state. The standing-only space is filled with patrons enjoying the award-winning, Maryland-style crab cakes and other fresh seafood.
3. Jerry's Place
Located in Prince Frederick, Jerry's Place serves the freshest seafood in a welcoming, homely setting. Popular items on their menu include all the crab delicacies, fried oysters, scallops, and Icelandic Haddock.
4. Shark on the Harbor
An upscale ambiance with harbor views, organic meals, and the freshest of seafood is what makes Shark on the Harbor is a well-known name in Ocean City. Favorites on their all-natural menu include the crab dip, shark bites, and fisherman's stew.
5. O'Leary's Seafood
Located by the waterfront in Annapolis, O'Leary's Seafood serves traditional seafood dishes with a modern twist. Try the Atlantic salmon with exotic mushrooms, oysters on the half shell, and crab cakes in a beautiful setting decorated with abstract art.
What are the top sights in Maryland?
The 10 Most Instagrammable Places in Maryland
1. The Graffiti Alley
This creative space is a wonderful riot of art and colors, and a photographer's delight. The only legal graffiti art space in Baltimore, the alley features changing work by street artists.
2. Sugarloaf Mountain
This landform in Barnesville makes the perfect backdrop for hiking or romantic pictures. There is a beautiful vineyard at the base, yet another Instagram-worthy location.
3. Sandy State Point Park
Visit the Sandy State Point Park armed with your camera for the scenic beach areas and spectacular views of the Chesapeake Bay. The Bay Bridge also makes for lovely pictures.
4. Rawlings Conservatory
Go for a photo shoot at the Rawlings Conservatory, which boasts a stunning glass façade on the exterior, a sprawling garden with colorful tulips, and greenhouses full of blooming plants.
5. Assateague Island
Magnificent wild ponies run free on the pristine beach and play in the blue waters at Assateague Island in Berlin, which makes for a breathtaking sight to be captured.
6. Visionary Art Museum
If quirky and colorful is your style, the American Visionary Art Museum is just the place to be. This popular spot is full of sculptures and eclectic artworks.
7. Cylburn Arboretum
Instagram pictures of Japanese maples at the Cylburn Arboretum, and watch the number of 'likes' multiply. No wonder that these trees are a favorite for wedding pictures.
8. Swallow Falls State Park
You will be spoilt for choice at the Swallow Falls State Park. From Muddy Creek Falls (the state's highest waterfall) to beautiful trails, there are several Instagrammable spots here.
9. Annapolis Rock
There are many scenic locations along the Appalachian Trail, but Annapolis Rock is particularly popular. An easy hike up the rock is rewarded with remarkable views all around.
10. Ocean City Maryland Boardwalk
The vibrant Ocean City Maryland Boardwalk has soothing vistas of the beach and sea on one side, while the walkway is full of kite fliers, street performers, and a giant Ferris wheel.
What are the best places to discover the arts and culture of Maryland?
Historical Sites in Maryland
23,000 men were wounded, killed, or went missing on September 17th, 1862 in the bloodiest battle of Civil War which only lasted for a single day. The site of this historical battle is called the Antietam National Battlefield. To learn more about the battle, pay a visit to the visitor center.
The Baltimore and Ohio Railroad Museum gives you a glimpse of the important railroad history of the United States. Designated as a National Historic Landmark, this museum gives you a chance to see, touch and explore some of America's most important railroad collections. It is located in the old Mount Clare Station as well as the roundhouse next to it.
What are the best activities for families in Maryland?
The 4 Best Activities for Families in Maryland
1. National Aquarium
A Maryland family vacation means plenty of fun activities to enjoy with the kids. Baltimore's National Aquarium, boasting around 8,000 species of animals including fish, birds, amphibians, and sharks, is sure to captivate them. Highlights include the Dolphin Discovery area, the aquarium's largest exhibit, and Pacific and Atlantic coral reefs.
2. Plumpton Park Zoo
Observe magnificent animals like tigers, giraffes, foxes, peacocks, and bears at the Plumpton Park Zoo in the town of Rising Sun. Half of the animals are rescue animals, who are given care to restimulate natural behaviors. The outdoor seating areas are perfect for enjoying a family picnic amidst a lush, tranquil environment.
3. Maryland Science Center
For an entertaining and educational experience, head to the Maryland Science Center in Baltimore. There are six labs where trained teams perform various science experiments to amaze and inform. The center also has a state-of-the-art planetarium and an IMAX 3D movie theater showing a variety of fun and stimulating productions.
4. Adventure Park USA
Adventure Park USA in Monrovia is a 17.5-acre Western-styled theme park where your family can enjoy both indoor and outdoor activities. Choose from the mini-golf courses and roller coasters, or head to the laser tag section. Clark's Elioak Farm in Ellicott City is another fun option, with its petting zoo. The Pine Tree Maze on the farm features exhibit pieces from the former Enchanted Forest theme park in a large tract of pine tree forest.
Where are the unique attractions in Maryland?
Explore the Wild Outdoors in Maryland
Situated approximately 12 miles south of Cambridge, the Blackwater National Wildlife Refuge is very popular with bird watchers. These 26,000 plus acres of forest, ponds and marshes serve as a perfect habitat for a huge number of migratory birds. The best time to visit this refuge to see these birds is in spring.
Rock State Park covers approximately 855 acres and is home to streams, huge boulders and forests as well as waterfalls. It is located close to Jarrettsville and is the perfect location for fishing, rock climbing, canoeing and hiking. One of the highlights of this scenic park is the large rocky outcrop known as the King and Queen Seat.
Frequently Asked Questions
How much does it cost to rent a vacation rental in Maryland?
The average nightly price for vacation rentals in Maryland is $62.
How many vacation rentals are available to book in Maryland?
There are currently 23637 vacation homes in Maryland to browse and book for your next trip.
What amenities are most popular for vacation homes in Maryland?
If you're looking to book a vacation rental in Maryland, the most common amenities others search for are houses with internet, TVs, and pools.
How many vacation rentals are in Maryland?
Maryland has 23637 Hotel rooms and House rentals on offer to rent.
Are pets allowed in vacation rentals in Maryland?
If traveling with a dog in Maryland, 14% of vacation rentals allow pets.
What's the best time of year to travel to Maryland?
July and August are typically the warmest months in Maryland with temperatures around 89 °F. January and February in Maryland are the coldest, with 24 °F on average.
We list offers from thousands of providers, including: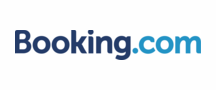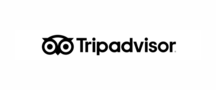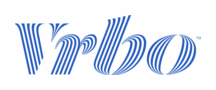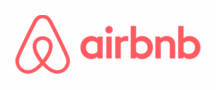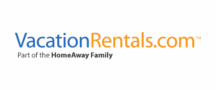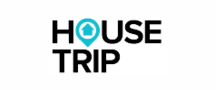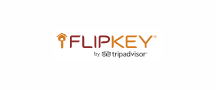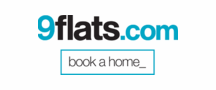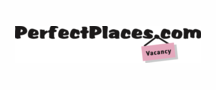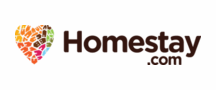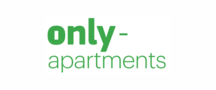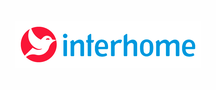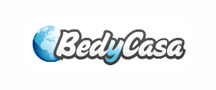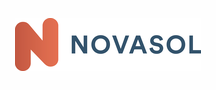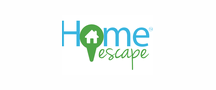 Explore More Vacation Ideas