Choose the perfect vacation rental
Top Vacation Destinations in Maine
Save up to 39%
Best Vacation Home Deals in Maine
Compare and find the ideal accommodation for as little as $77 per night by exploring the 16769 options available in Maine. Each of the offers from our partner websites are instantly compared by the search engine so you can save up to 39%.
Recommended Vacation Rentals in Maine
Find your perfect vacation rental in Maine: from $77 per night
Vacation Houses With Pools
Dog-Friendly Vacation Rentals
Best vacation rentals with a balcony
Popular Rental Amenities in Maine
Accommodations can be narrowed down based on various criteria. Above, you can see the number of properties that provide a specific feature in Maine. Maine is the ideal place to look for a property if you need internet access during your vacation or you want to tune out with some TV time, as the most common features are "internet" and "TVs." Plan your vacation in advance if you want to sweat it out in a sauna or you want a rental with a jacuzzi. There are just 403 listed properties providing "saunas" and 541 accommodations including "hot tubs."
7-Day Weather Forecast in Maine
Accommodations for your vacation in Maine
One-third of the offers (32.23%) in Maine are hotel rooms. They are the most typical accommodations there. In addition, these accommodations have an average size of 350 ft² as well as a median price of $274 per night. Furthermore, if you are going in a group of 3, hotel rooms are the perfect type of accommodation in Maine, as they usually welcome this exact group size. If you would prefer something else, you can find many other offers, such as house rentals, which are another typical type of property in Maine. Our data shows that the average price of house rentals is $512 a night for an area of 1,820 ft².
Stay in a Maine Vacation Rental and Live Like a Local
Maine is known for its stunning coastline and unique natural attractions, including waterfalls and gorgeous mountains. The state is an ideal destination for recreational activities, such as camping, hiking, and skiing. Those who enjoy a more relaxed vacation will love sightseeing along the coast, famous for its scenic lighthouses.
When it comes to Maine vacation rentals, there are numerous types from which you can choose – condos, cottages, apartments, lodges, and townhouses. No matter the variety, a vacation rental can allow you spectacular access to lakeside locations, private beaches, and home-away-from-home convenience.
Getting to Maine
Maine is served by the Portland International Jetport (PWM), where vacationers tend to fly in from New York City (La Guardia), Philadelphia, Atlanta, Chicago, or other major travel hubs. There is also a bus service from Boston through Maine's main cities, and a train service to Maine's largest city, Portland. A rental car is great for exploring the state, as its attractions are often scattered along the cliffs, mountains, islands, and national parks.
Where to find the best food in Maine?
Iconic Dishes of Maine
The 10 Best Lobster Restaurants in Maine
A lobster dinner is one of the classic options in Maine and includes a whole boiled lobster accompanied by a narrow fork, a cracking tool, and melted butter. Corn on the cob is the usual accompaniment, while steamed clams just make it even more luxurious.
1. Pemaquid Lobster Co-op: Bring your own beer and chomp on Pemaquid Lobster Co-op's "lobster shore dinner," a smorgasbord of the best of its menu.
2. Miyake: This Portland favorite creates lobster rolls with a Japanese twist, with black sesame soy paper wrap, tobiko, and truffle oil.
3. Robinson's Wharf & Tugs Pub: For cheap eats, Mainers choose Robinson's. Its "twin lobster" is an excellent deal, and you can order some to ship home.
4. Bayley's Lobster Pound: Believed to be the home of the original Maine lobster roll, this Pine Point shack has a dish known as the Lazy Man's lobster dinner – meat from two lobsters cooked in breadcrumbs.
5. Thurston's Lobster: Pound Watch the world go by at this double-decker restaurant overlooking Bass Harbour. Try its hard- or soft-shell lobster and its legendary blueberry cake.
6. The Lobster Shack: Described as having "Mother Nature's most beautiful dining room" by Man vs Food host Adam Richman, the Lobster Shack offers great views over Casco Bay.
7. Red's Eats: Try the "world's best lobster" at Red's Eats. The family-run business has been a staple for over 80 years.
8. McLoon's Lobster Shack: The rustic surroundings of McLoon's let you enjoy your lobster at Seal Harbour, an amazing setting at sunset.
9. The Clam Shack: This homey shack in Kennebunk serves its lobster on a hamburger-style bun served with mayo or melted butter.
10. Barnacle Billy's: For over 50 years, Barnacle Billy's has served whole lobster, fish stew, and its famous homemade clam chowder in relaxing Ogunquit.
Maine Blueberry Pie
A blueberry pie is a classic local dessert, as wild blueberries are the state's official fruit. Taste the best pie in Maine at the Pie in the Sky Bakery at Cape Neddick. This family-owned bakery doesn't use any trans-fats or preservatives in their baked goods and offers you mouthwatering, handcrafted pies. Maine's summer blueberries are succulent — if you have the chance to go blueberry picking, go for it.
What is the weather like in Maine?
The Weather in Maine
Fall is a great time to visit, as the leaves start changing color. This is also the time of the harvest festival and high lobster season. Nature lovers can also enjoy a moose safari in the wild!
Although winter gets chilly, vacationers will be out in full force sledding, skiing, and snowshoeing on the slopes. Put your snowman building skills to the test at the Bethel Winterfest, or seek refuge from the cold in Maine's numerous museums and shopping malls. The end-of-year festivities are magical, to say the least, but make sure to book your Maine vacation rental well in advance during this period. The same applies to summer and spring when visitors enjoy the beaches and mountains. There are reasons to visit Maine all year round.
What are the top sights in Maine?
Sights and Sounds
Almost synonymous with Maine itself, the massive number of lighthouses that dot the coastline are all waiting to be explored. Meanwhile, the Maine Art Museum Trail will lead you through eight museums featuring more than 73,000 pieces of art. Budding artists will love the creative colonies and visual arts schools that welcome newcomers and collaborators. The performing arts scene is vibrant too, with plenty of theaters, musicals, and concerts to choose from.
The Maine Center for Crafts is a testament to the region's creative and resourceful craft legacies that have been passed on from generation to generation. The state's maritime heritage is well established at the Maine Maritime Museum.
5 Beautiful Towns Worth Leaving Your Maine Beach Rental for
1. Kennebunkport: Known as "the Place to be All Year," Kennebunkport is among Maine's most popular destinations. Home to a great coastline and charming marinas, it's the ideal setting for your beach house rental.
2. Boothbay Harbor: Enjoy lobster with a view at Boothbay Harbor. Catch a boat and explore the town for a charming escape from the big city.
3. Ogunquit: A great beach destinations, Ogunquit is the place to go deep-sea fishing, sailing, sea kayaking, and whale watching.
4. Portland: Maine's largest city, Portland is a cosmopolitan hub with world-class shopping and cuisine. Check out the Portland Symphony Orchestra's regular concerts.
5. Old Orchard Beach: As Maine's playground, Old Orchard Beach throws an amazing party. For over 170 years, it has welcomed people at its famous pier and beach.
What are the best places to discover the arts and culture of Maine?
Museums in Maine
Old Fort Western Museum is New England's oldest wooden fort of its kind. Originally built in 1754, it is located on the Kennebec River in Augusta and has been restored to its former glory. Visit the fort for its various exhibits about the history of the region during the 18th century.
Located in Brunswick, Bowdoin College Museum of Art is home to an art collection spanning from antiquities to contemporary art. This museum is listed on the National Register of Historic Places, and most of its art collection was donated by James Bowdoin III in the 19th century.
What are the best activities for families in Maine?
The Best Activities for Families in Maine
Maine family vacations provide plenty of opportunities for outdoor fun. The dramatic Acadia region boasts 46,000 acres of cedar-forested hills, rocky cliffs, and a range of hiking trails ranging from gentle to demanding. Bar Harbor has excellent access to beaches and Acadia's hiking trails, as well as opportunities for puffin and seal watching. During winter, Maine's Sugarloaf and Sunday River mountain resorts offer the biggest and best family ski areas in the Northeast.
Maine's many quaint, picturesque coastal towns are also great for family vacations, with each offering its own unique character and plenty of activities. In southern Maine, the pretty town of York has two great beaches, Long Sands and Short Sands, as well as the famous Nubble Light lighthouse and the Wild Kingdom Zoo and Fun Park. Heading up the coast, Freeport offers access to Wolfe's Neck Woods State Park and has the best outlet shopping in the state—especially home-town hero L. L. Beans, who have their immense flagship store here.
Further north, Camden is a quintessential New England seaside town, with picturesque waterfront shops, historic homes, and harbor cruises, while nearby Rockland is famously home to Andre the Seal (from the 1994 film "Andre"), and neighboring towns Lincolnville and Rockport offer great access to parks and lakes for swimming, hiking, picnicking, and relaxing.
Where are the unique attractions in Maine?
Natural Attractions in Maine
Visit Acadia National Park to see the rugged beauty of Maine's coastline, forests, and numerous lakes and streams. Covering approximately 60 square miles, this park offers travelers more than 100 miles of hiking trails. Some particularly scenic spots include Schoodic Point, Loop Road, and Sieur de Monts Spring.
First opened in 2007, Coastal Maine Botanical Gardens is located in Boothbay and covers 270 acres. It is divided into different sections, including the Perennial & Rose Garden, the Giles Rhododendron Garden, Vayo Meditation Garden, and Bibby and Harold Alfond Children's Garden. New elements are added to this botanical garden every year.
What are the must-see attractions in Maine?
5 Must-See Attractions in Maine
1. Portland Museum of Art
Aptly situated in the town's art district, this museum houses a wide range of artwork dating from the 18th century to the present day.
2. Ogunquit Beach
Infamous for its vast stretches of beautiful sandy dunes, Ogunquit Beach is one of the state's most popular destinations with three miles of white sand and fantastic views over the Atlantic.
3. Cadillac Mountain
Located on Mount Desert Island, this peak forms part of the stunning Acadia National Park. Take one of the numerous hiking trails which are particularly impressive at sunrise.
4. Portland Head Light
In historic Cape Elizabeth, you will find the oldest lighthouse in the state. You can stroll through the adjoining park or even enjoy a scenic picnic.
5. Mount Desert Island
Popular with celebrities, Mount Desert is the largest island off the coast of Maine. Choose to take a picturesque walk or explore the quaint town of Bar Harbor.
Frequently Asked Questions
How much does it cost to rent a vacation rental in Maine?
The price for Hotel rooms and House rentals in Maine is $77 per night.
What amenities are most popular for vacation homes in Maine?
The most popular amenities for home rentals in Maine include accommodations that have: internet, TVs, and yards.
How many vacation rentals are in Maine?
Discover 16723 vacation rentals available to book in Maine.
Are pets allowed in vacation rentals in Maine?
If traveling with a dog in Maine, 14% of vacation rentals allow pets.
What's the best time of year to travel to Maine?
July and August are typically the warmest months in Maine with temperatures around 75 °F. February and January in Maine are the coldest, with 15 °F on average.
We list offers from thousands of providers, including: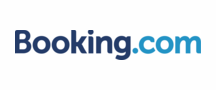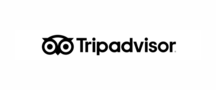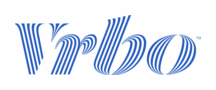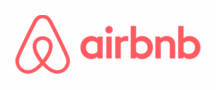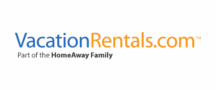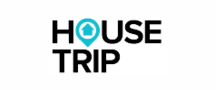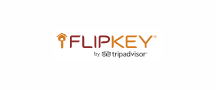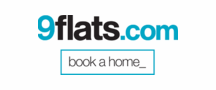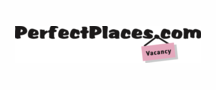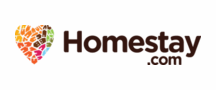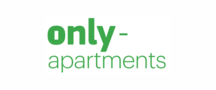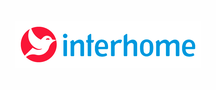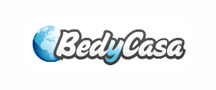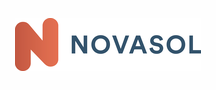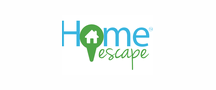 Explore More Vacation Ideas