Choose the perfect vacation rental
Events in Louisiana: Top Destinations
The Best of Music, Culture, and Arts in Louisiana
The southern state of Louisiana is a hotbed of cultural activity so you'll be spoiled for choice when it comes to the diverse range of festivals for partygoers and families alike. Celebrate the humble strawberry or rock out at the Voodoo Experience - whatever your niche, you'll find it in Louisiana.
Events in Louisiana: Top Accommodations

Louisiana's Best Festivals
Owing to its fantastic cultural and musical heritage, there are plenty of must-see events in Louisiana. From days spent shopping for local produce at charming farmers' markets to partying the evening away at Mardi Gras, there's a little something for everyone in Louisiana.
1. French Quarter Festiva

Billed as the largest free music festival in the United States, the French Quarter Festival in New Orleans hosts over 20 stages every April. Along with the 400 hours of free live music, there are plenty of food stalls and other fun activities, such as the opening parade and free dance lessons.

This annual festival of food culture and art dates back to 1976 and is held on the banks of the Red River. Highlights include the beer festival, the wine festival, music concerts, and sports games. The event even hosts an art education space for children and a wonderful farmer's market where you can buy fresh local produce.

3. Mardi Gras in New Orleans

Each year in early spring, New Orleans turns into a wash of color for Mardi Gras. The highlight of the event is the spectacular parade where floats adorned with elaborate decorations ride down the streets of the city. The party continues with dance performances, food and drink, and many unique traditions such as the king cake competition.
Best Places to Stay for Events in Louisiana

Best Family-Friendly Events in Louisiana
Louisiana's laid-back charm and friendly atmosphere make it the perfect location for family-friendly events. Tasty regional food features heavily, while live music, fairground rides, and dazzling light displays are sure to entertain guests of all ages.
Known as the strawberry capital of the world, Ponchatoula holds the annual strawberry festival every April. The highlight, of course, is tasting the delectably sweet treat in a variety of cakes and biscuits. But they also host sack races, eating contests, rides, and plenty of stalls.

2. Franklin Parish Catfish Festival

This is the state's largest one-day festival and a delight for all the family. In addition to the epic 4,000 pounds of catfish that are fried and served up to the festivalgoers, entertainment ranging from music to magic shows can be enjoyed. Regional artists and street performers are also on hand to ensure a fun-filled day out for young and old alike.

3. Christmas Festival of Lights

From Thanksgiving onwards, the lakeside city of Natchitoches turns into a Christmas wonderland. Over 300,000 Christmas lights adorn the town, which are best seen as part of a traditional carriage ride. And don't forget to catch the fireworks display held next to Cane Lake River.
Recommended Accommodations for Events in Louisiana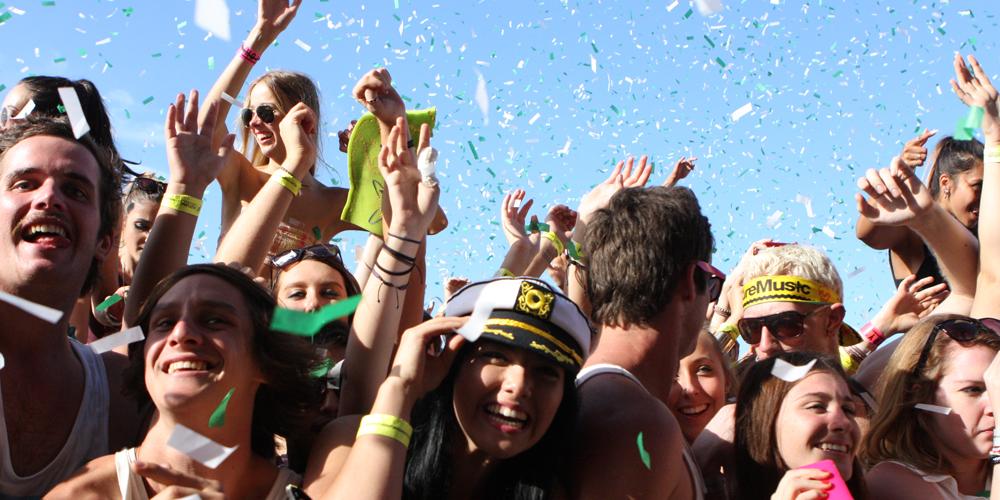 Best Music Events in Louisiana
As the birthplace of modern jazz, it's little surprise that music dominates the cultural landscape and is the focus of many of the must-see events in Louisiana. Head to the iconic jazz and heritage festival or explore the wonderfully engaging Essence Festival celebrating the history of black music and identity.
1. Jazz and Heritage Festival

Since New Orleans is the home of jazz music, this annual jazz festival is a truly unique celebration. Spread over two weekends in spring, the festival showcases not only jazz but also blues, rock, country, folk, and more. Held at Fair Grounds Race Course, there is also an abundance of food and crafts - be sure to check out the Congo Square African Marketplace.

2. Essence Festival

This event, which was established in the 1990s, is held in celebration of black music and culture. For three days every July, established names and emerging artists perform at the Superdome Stadium while the Central Business District hosts an array of arts activities, talks, food stalls, and educational information.

3. Voodoo Music and Arts Experience

Often referred to simply as Voodoo, this music event held in New Orleans City Park has welcomed guests such as the Foo Fighters, 50 Cent, My Chemical Romance, and Calvin Harris over the years. The festival takes place in October every year and has a number of stages as well as featuring other arts and cultural events.
Top Offers for Events in Louisiana
Frequently Asked Questions
Must-See Events in Louisiana: How much does it cost to rent a vacation home in Louisiana?
You can get a great vacation rental from $206 and get discounts up to 52%!
Can I find a vacation rental for a large group for Must-See Events in Louisiana?
The average size for a House rental is 166 m² and may fit 7 people on average which is great for large groups.
What types of vacation homes can i book for Must-See Events in Louisiana?
You can browse 1,544 Apartment rental and 4,727 House rental for Must-See Events in Louisiana right here on HomeToGo.
Average Nightly Rental Prices in Louisiana
Vacation Rental Price Information in Louisiana
Vacation Rental Availability in Louisiana
Rental Availability Information in Louisiana
Must-See Events in Louisiana Inspiration
Top Vacation Ideas in Louisiana