Choose the perfect vacation rental
Save up to 41%
Best Vacation Home Deals in Los Angeles
Book the ideal vacation rental from $64 per night by searching among the 11,100 properties being offered in Los Angeles. With HomeToGo, you can directly search and compare the offers of each available property to find the best price and save up to 41%.
Recommended Vacation Rentals in Los Angeles
Find your perfect vacation rental in Los Angeles: from $64 per night
Vacation rentals with Wi-Fi
Apartments and vacation rentals with a kitchen
Vacation rentals and apartments with air conditioning
Popular Rental Amenities in Los Angeles
Filters are available so you can in your search to find a beautiful accommodation in Los Angeles. In Los Angeles, 7,184 accommodations provide "internet". Consequently, if you can't imagine a vacation without internet, select the internet filter to compare these accommodations. Not as many vacation rentals in Los Angeles are available if you enjoy soaking in the hot tub or if you love sweating the stress away in saunas as "saunas" and "hot tubs" are not often provided in this destination.
Price and Availability Index in Los Angeles
Vacation Rental Price Information in Los Angeles
We rendered price information data on the above graph to give you more insights on prices in Los Angeles. Los Angeles is more expensive in January (1/22 - 1/29), where prices are on average $218 a night. Los Angeles is cheaper in a week of September (9/17 - 9/24), where prices are on average $144 a night.
Rental Availability Information in Los Angeles
The graph shows the weekly availability rate in Los Angelesfor the next twelve months. Be careful if you plan to go to Los Angeles in January, as it comprises the busiest week of the next 12 months (1/22 - 1/29). The week with the most available rentals is in April (4/2 - 4/9), with 41% of the vacation rentals available.
The Weather in Los Angeles
7-Day Weather Forecast in Los Angeles
Accommodations for your vacation in Los Angeles
5,329 of the 10,622 available properties in Los Angeles are hotel rooms. They account for more than half of the properties in this destination (57.43%). Additionally, the average size of hotel rooms in Los Angeles is 440 ft² and they cost, on average, $385 per night. Moreover, these rentals are a great option for 4 it represents the average number of vacationers hotel rooms can accommodate in Los Angeles. If you would prefer to book a different accommodation type, you may want to check apartment rentals, which are the second most typical property type in Los Angeles. These accommodations cost $310 a night on average and have an average size of 1,140 ft².
Los Angeles Vacation Rentals: Live It up Among the Stars
Known by the acronym LA, this city comes second only to New York in terms of population. It is widely recognized as the base of the American entertainment industry.
The lifestyle in Los Angeles is busy and people are always on the run. If you are visiting Los Angeles for a vacation, you will be treated to luxury and stylish vacation rentals like estates, villas, suites, and retreats.
Where to find the best food in Los Angeles?
The 10 Best Mexican Restaurants to Enjoy on Your Los Angeles Vacation
1. Aqui es Texcoco
This place has a lamb barbacoa focused menu and uses every part of the lamb in a variety of unique dishes.
2. Tintorea
Turquoise walls and beautiful murals frame this restaurant. Try the baja tuna with ginger rice and other modern versions of Mexican cuisine.
3. Broken Spanish
Discover hearty dishes such as oxtail wrapped in tamales and lamb quesadillas.
4. El Huarache Azteca
This place has been serving the best huarache in the city for over 30 years.
5. Gish Bac
Popular with locals and visitors alike, this authentic restaurant serves goat meat enchiladas.
6. Guerilla Tacos
A farm to truck restaurant that serves excellent oxtail and foie gras tacos and feta and sweet potato tacos.
7. Guelaguetza
Listen to live music and taste the delicious enchiladas at this family-style restaurant.
8. Salazar
An outdoor restaurant with food cooked over a wood-fired grill.
9. Chichen Itza
A small food stall with picnic tables offering Yucatan inspired foods.
10. Loteria Grill
The first taco stand in LA to offer modern options such as roasted potato and chilli tacos.
What are the top sights in Los Angeles?
The 4 Best Day Trips from Your Los Angeles Vacation Rental
1. Santa Catalina Island
Get there via a 1-hour ferry ride from Longbeach and discover all that this island has to offer. Spend your day hiking, kayaking, and eating at one of the many restaurants.
2. Joshua Tree National Park
Go to see the sparse landscape and the unique Joshua Tree. There are a number of short walks in the park that are perfect for daytrippers after the three-hour drive.
3. San Diego
Just two hours south of LA, you will find the city of San Diego. Go there to visit the famous zoo, old town, and Seaworld.
4. Huntington Beach
Visit Surf City in USA, the inspiration for the Beach Boys song and one of the best places to surf in California. Just a 45 drive from the city you will find this Mecca for outdoor sports and fun in the sun.
What are the best activities for families in Los Angeles?
The Best Activities for Families in Los Angeles
No trip to LA would be complete without a stroll down Hollywood Boulevard. Family films are screened at the renowned Chinese Theater, which boasts a massive cinema screen. Alternatively, check out the state-of-the-art Dolby Theater at Hollywood Boulevard that hosts live shows. Nearby, Madame Tussauds Hollywood features celebrity wax figures, the ideal place to take a selfie with an effigy of your favorite film star.
Los Angeles' expansive Griffith Park, at the foot of Santa Monica Mountains, is an ideal retreat from the hustle and bustle of the city. Families enjoy the planetarium shows at Griffith Park Observatory, which also provides great views over Los Angeles and the Pacific Ocean. Don't miss Los Angeles Zoo, also located in Griffith Park. Gorillas, elephants, and chimpanzees are just a few of the animals you can observe here. Finally, if you enjoy riding on miniature railway trains, stop off at the Los Angeles Live Steamers Railroad Museum.
For some downtime, head to LA's Westside district, where you can soak up the sun at Venice Beach. Once you've had enough of the beach, the Venice Beach Recreation Center gives the whole family the opportunity to play basketball, tennis, and volleyball.
What are the best nightlife spots in Los Angeles?
Nightlife and More!
The 10 Best Bars in Los Angeles
1. NoMad
Try some of the 40 drinks on the cocktail menu in this lobby bar with a somber style of decor.
2. Everson Royce Bar
Enter under a sign that just reads Bar and find one of the trendiest spots in LA.
3. The Wolves
An ornate bar that looks like it belongs in Victorian England.
4. Pacific Seas
Delve into this over-the-top cocktail bar with canoes, masks, and pufferfish hanging from the ceiling.
5. The Spare Room
An old-style Hollywood bar filled with reminders of the golden years of film.
6. Accomplice
A fusion-style bar with unique cocktail options.
7. Broken Shaker
This rooftop bar has a large pool and city views.
8. Sotto
A casual Italian-themed bar offering seasonal cocktails.
9. Musso and Frank
This bar has an old-Hollywood feel with leather chairs, white tablecloths, and classic cocktails.
10. Rosaline
A bar attached to a Peruvian restaurant serving excellent Pisco Sours.
Among other things, Los Angeles is known for its renowned comedy clubs. Comedy legends like Steve Martin and Jerry Seinfeld started their careers in clubs like the Improv Comedy Club and the Laugh Factory.
Where are the unique attractions in Los Angeles?
5 Tours to Book on Your Los Angeles Vacation
1. Movie Star Tours
Take the full-day tour that takes you to the homes of the rich and famous in multiple suburbs. The tour includes stops outside celebrities homes for you to take photographs.
2. LA Art Tours
Take a guided walking tour through the art scene of downtown Los Angeles including murals and graffiti.
3. Segway Tours
Glide along on a Segway Tour of Beverly Hills or Santa Monica. View the homes of the mega-rich or watch the colorful beach life, depending on your choice.
4. Tragic History Tour
See the other side of the glamour of Hollywood on this not for kids tour. Visit the sites of famous suicides, murders, arrests of celebrities.
5. Los Angeles Food Tour
Taste your way around the best local restaurants of LA's Thai, Mexican, and Japanese districts. Attended an artisan food market on the tour.
What are the best events and festivals in Los Angeles?
LA's Annual Events and Festivals
1. The LA Marathon
This annual race held in March welcomes 25,000 participants from around the world. This event has been commissioned annually since 1984; the standard 26.2-mile route runs from Dodger Stadium to Santa Monica.
2. Los Angeles Film Festival
Cinephiles from all over the world gather in Downtown LA for the much-anticipated Los Angeles Film Festival in June. Over 100 feature films are viewed in this week-long festival by nearly 100,000 people.
3. LA Pride Festival and Parade
Taking place every June for more than 40 years, the Los Angeles Pride Festival is one of the most-established LGBTQ+ events in the United States. Music, color, and street parties are omnipresent throughout.
4. Los Angeles County Fair
Every September, LA hosts one of the largest fairs in the U.S. Lasting for around three weeks, the Los Angeles County Fair is a great option for foodies, families, and those interested in learning more about agriculture.
5. Comic Con
In fall, fans of comedy from far and wide flock to Los Angeles to enjoy its annual Comic Con event. Held at the Los Angeles Convention Center in Downtown, visitors are advised to book tickets in advance.
What are the must-see attractions in Los Angeles?
Top Attractions Near Your LA Vacation Rental
1. Universal Studios Hollywood
Universal Studios in Hollywood offers a plethora of options for movie buffs. The theme park's impressive attractions, such as the Wizarding World of Harry Potter, draw massive crowds.
2. Getty Center
It houses the Getty Museum, which stores an elaborate collection of artwork from prominent artists of the 19th and 20th centuries like the painting Irises from Vincent van Gogh. Art enthusiasts can enjoy the comprehensive collection of sculptures, decorative arts, and photography that is on display here.
3. Disneyland
Disneyland is a colorful, vibrant, multi-themed park where all your Disney fantasies are realized. Opened in 1955, more than 650 million visitors have witnessed this dreamland. The extravagant park is divided into eight distinct themed parks like Adventureland, Fantasyland, etc.
4. Hollywood Walk of Fame
This is the most recognized sidewalk on Hollywood Boulevard. Around 2,500 pink five-pointed stars are embedded in concrete, celebrating the Hollywood actors who have made an impact in showbiz. A walk down this path will guarantee that you spot your favorite celebrities' names engraved on these figurative pink stars.
5. Santa Monica Pier
The 106-year-old pier is bustling with activities as it receives visitors all through the year. From the majestic Ferris wheel and rollercoaster to the eclectic shops, eateries, and weekly concerts during summer time, there is never a dull moment.
Frequently Asked Questions
How much does it cost to rent a vacation rental in Los Angeles?
The price for Hotel rooms and Apartment rentals in Los Angeles is $64 per night.
How many vacation rentals are available to book in Los Angeles?
There are currently 10,622 vacation homes in Los Angeles to browse and book for your next trip.
What amenities are most popular for vacation homes in Los Angeles?
The most popular amenities for home rentals in Los Angeles include accommodations that have: internet, TVs, and pools.
How many vacation rentals are in Los Angeles?
Los Angeles has 10,622 Hotel rooms and Apartment rentals on offer to rent.
Are pets allowed in vacation rentals in Los Angeles?
Finding a cabin rental in Los Angeles that allows dogs is definitely possible, with 792 pet-friendly homes on offfer.
What's the best time of year to travel to Los Angeles?
September and August are typically the warmest months in Los Angeles with temperatures around 78 °F. December and January in Los Angeles are the coldest, with 48 °F on average.
We list offers from thousands of providers, including: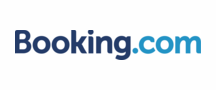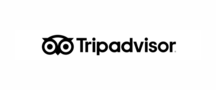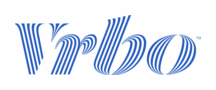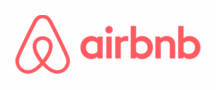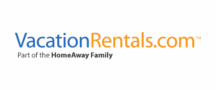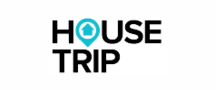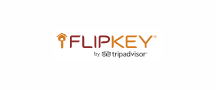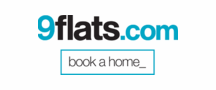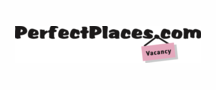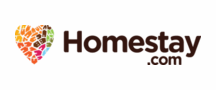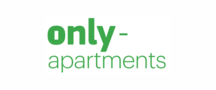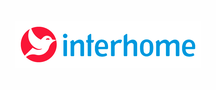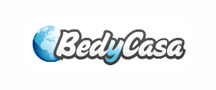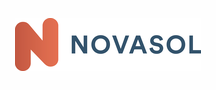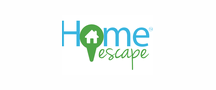 Vacation Destinations Near Los Angeles
What are the top neighborhoods in Los Angeles?
Explore More Vacation Ideas