Choose the perfect vacation rental
Save up to 73%
Best Vacation Home Deals in London
Find a rental matching your needs among the 31,492 fantastic options from 41 partner websites in London. By comparing these accommodations, HomeToGo features the most economical offers and the highest rated vacation homes in London.
Recommended Vacation Rentals in London
Find your perfect vacation rental in London: from $43 per night
Vacation rentals with Wi-Fi
Apartments and vacation rentals with a kitchen
Apartments With Balconies or Patios
Popular Rental Amenities in London
Check above for the most selected filters in London and the number of properties that include them. In London, 22,289 rentals offer "internet". So, if you need internet access during your vacation, use the internet filter to compare these properties. Three amenities that are not typical are "hot tubs," "saunas," and "grills."
Price and Availability Index in London
Vacation Rental Price Information in London
The graph shows average prices of rentals in London for the next twelve months. Prices in a week of July (7/30 - 8/6) go up to $408 per night, which is the highest average price in the next 12 months. The cheapest week to book a vacation rental is in January (1/22 - 1/29).
Rental Availability Information in London
The graph shows the weekly availability rate in Londonfor the next twelve months. The week with the highest booking rate is in January (1/22 - 1/29). Only 52% of the rentals are still available. Conversely, you will find the highest percentage of available offers in London in May (5/7 - 5/14).
7-Day Weather Forecast in London
Accommodations for your vacation in London
In London, apartment rentals are the most common accommodation type. Additionally, the median size of apartment rentals in London is 760 ft² and they cost, on average, $405 per night. Moreover, this specific type of property is great for medium-sized groups and families, as the majority of apartment rentals can host groups of 4. You can also search and compare other accommodation types in London. Hotel rooms are, for example, another typical property type in this destination, with 11,043 currently listed. The average size of hotel rooms in London is 320 ft², and the average price is $479 a night.
Make the Most of Your City Break in a London Vacation Rental
London is a city that has captured imaginations and hearts for centuries. As the largest city and the capital of Great Britain, it is home to cultural institutions including the British Museum and the Tate Modern Gallery as well as iconic highlights such as Tower Bridge and Big Ben. London is an ideal destination for a city break with your partner, friends or family and provides endless options for entertainment and culture. Staying in a vacation rental in London places the highlights of the city on your doorstep and you can see them on your own schedule.
Traveling to London
As one of the major urban centers of the world, several international airports serve the city. London Heathrow and London Gatwick are the largest and run daily or multi-daily services between the UK and destinations in continental Europe and North America. It is easy to arrive to your London vacation rental by train or coach from whichever airport you arrive into. London's famous underground system is well connected to major airports and train stations and makes getting around the city much easier.
What are the top sights in London?
London's historical and architectural highlights
London has so many famous landmarks that it is difficult to assign one symbol that adequately represents the city. However, there are a few that are particularly iconic that you should make sure to visit from your London vacation rental.
The Elizabeth Tower, more commonly referred to as Big Ben, is one of the most photographed locations in London, and for good reason! The massive clock tower was completed in 1858 and sits at the north end of the Palace of Westminster. Big Ben is actually the name of the bell that dutifully chimes from within the tower itself.
The iconic Tower Bridge, often mistaken for London Bridge, is a Victorian masterpiece that connects the south and north banks of the River Thames. The bridge is a destination in its own right and brave visitors can choose to walk on the glass floor high above the river to gain a truly unique perspective on the city. Just across the bridge is the Tower of London, the historical palace and fortress of London originally constructed by William the Conqueror in 1078. With audio guides, reenactments and the Crown Jewels, the Tower of London is a great place to visit for families and couples alike.
What are the best places to discover the arts and culture of London?
Art and culture near your vacation rental in London
During your stay in one of many London vacation homes there are several must-see sights for any visitor. London is a cultural hotspot and is home to many of the world's finest galleries and museums.
The British Museum holds a massive collection of artifacts from the world's most interesting civilizations. View the Rosetta Stone, jade from Chinese empires and Parthenon sculptures, among countless other treasures. Like all of England's public museums, a visit to the British Museum is free and offers a true journey across the globe without leaving central London.
For something more contemporary, head to the South Bank of London and visit the Tate Modern Art Gallery. The Tate Modern houses a permanent collection of some of the world's most famous modern art pieces as well as a rotating special exhibit. The gallery is housed in a former power station and the vista from the top floor provides a dramatic view of St. Paul's Cathedral across the River Thames. Enjoy this view along with a cup of tea from the café on the top floor after a day of art.
What are the best activities for families in London?
London vacation homes and apartments for the whole family
Though London contains many historical and cultural highlights, nearly all of these locations have been curated with families in mind.
The Natural History Museum is one of the most famous museums of its kind in the world. Located in beautiful South Kensington, the museum has free admission and contains exhibitions about the natural world that will impress children (and adults) of any age. Conveniently, the Science Museum is located right next-door and also provides hours worth of entertainment and interactive exhibits for families.
London has a wonderful choice of parks and green spaces for families to enjoy during their vacation in the city. A visit to the massive and centrally located Hyde Park is the ideal way to end a pleasant day of sightseeing in London. The park is home to the Princess Diana Memorial Fountain, which is specifically designed as a wading area for children and their families and provides a lovely backdrop and entertainment area. Bike rentals, playgrounds and plenty of open space are available throughout Hyde Park for young members of the family to release their energy.
After a day of exploring and experiencing the city, returning to your comfortable London vacation rental will feel like coming home!
What are the must-see attractions in London?
London's cultural landmarks
British Museum
With over 8 million works in its permanent collection, this museum documents the tale of human cultural evolution from thousands of years ago up to the present day.
Tower of London
This medieval fortress, situated on the River Thames, was formerly a prison. Today, it is home to the Crown Jewels and is steeped fascinating history.
Big Ben
Rising above the Palace of Westminster is London's iconic clock tower - in fact, Big Ben is the nickname for the giant bell. The beautiful neo-Gothic architecture and chiming bells can be seen and heard across the city.
Houses of Parliament
As the political heart of the United Kingdom, the Houses of Parliament represent the seat of democracy. These buildings that stretch across the Thames' north bank can be explored as part of a guided tour.
Tower Bridge
Built in the late 19th century, Tower Bridge has become synonymous with London. Traverse the high-level walkway for panoramic views of the city.
Frequently Asked Questions
How much does it cost to rent a vacation rental in London?
The price for Apartment rentals and Hotel rooms in London is $43 per night.
How many vacation rentals are available to book in London?
May has the highest amount of available Apartment rentals and Hotel rooms in London, so you can expect plenty of offers, even for last-minute bookings.
What amenities are most popular for vacation homes in London?
Most travelers search for internet, TVs, and cribs when booking a vacation rental in London.
How many vacation rentals are in London?
Discover 31,492 vacation rentals available to book in London.
Are pets allowed in vacation rentals in London?
Yes, there are 855 vacation homes in London that allow pets, with an average price of $597 per night.
What's the best time of year to travel to London?
July and August are typically the warmest months in London with temperatures around 73 °F. February and March in London are the coldest, with 39 °F on average.
We list offers from thousands of providers, including: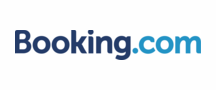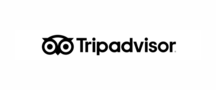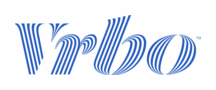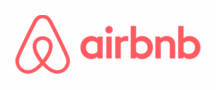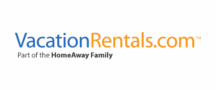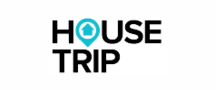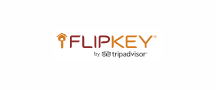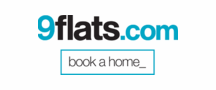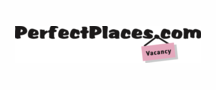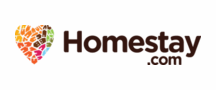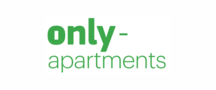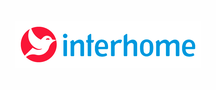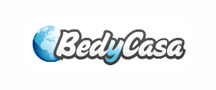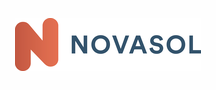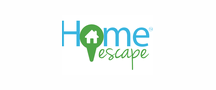 Vacation Destinations Near London
What are the top neighborhoods in London?
Explore More Vacation Ideas