Choose the perfect vacation rental
Save up to 60%
Best Vacation Home Deals in Lake Tahoe
Compare and find the perfect accommodation for as little as $138 per night by exploring the 4024 properties being offered in Lake Tahoe. By comparing these vacation rentals, HomeToGo brings you the best deals as well as the highest rated properties in Lake Tahoe.
Recommended Vacation Rentals in Lake Tahoe
Find your perfect vacation rental in Lake Tahoe: from $138 per night
Vacation Houses With Pools
Dog-Friendly Vacation Rentals
Best vacation rentals with a balcony
Popular Rental Amenities in Lake Tahoe
The above filters will help you find the ideal property in Lake Tahoe. Lake Tahoe is the perfect spot to book an accommodation if you can't imagine a vacation without internet or you want to tune out with some TV time, as the most common features are "internet" and "TVs." Plan your vacation in advance if you want a rental providing a crib or you want a rental with a balcony or a patio. There are just 99 listed properties providing "cribs" and 122 accommodations including "balconies/patios."
Price and Availability Index in Lake Tahoe
Vacation Rental Price Information in Lake Tahoe
Rental Availability Information in Lake Tahoe
The Weather in Lake Tahoe
7-Day Weather Forecast in Lake Tahoe
Accommodations for your vacation in Lake Tahoe
More than half of the accommodations (50.88%) in Lake Tahoe are house rentals. They are the most prevalent vacation accommodations in this destination. In addition, house rentals there have an average price of $816 a night as well as a median size of 2,050 ft². Furthermore, these accommodations are a great choice for large groups, as most can accommodate 9 people. Apartment rentals are the other most typical accommodation option in Lake Tahoe. Apartment rentals in Lake Tahoe are 1,210 ft² on average, with prices averaging $523 a night.
The Best Vacations with Lake Tahoe Cabin Rentals
Welcome to North America's largest Alpine lake! Lake Tahoe is a destination you will enjoy all year round. Come in winter for ski vacations in; visit during summer if you enjoy water sports. It is world famous for its stunning blue surface and the backdrop of snow-capped mountains. Nestled between Nevada and California, its diverse sides give it a sort of dual personality. Whether you come alone or with family and a group of friends, you can have fun hiking, swimming, fishing, and discovering Lake Tahoe's beauty.
Lake Tahoe cabin rentals make it easy for you to relax and enjoy yourself. You can easily go sight-seeing or even camp on the on-site grounds available. If you want to see more of the lake by boating, you'll have a comfortable home to return to in the evening. There is a lot of entertainment around the area, so you won't lack for things to do. Here are some ideas and tips to remember when vacationing in Lake Tahoe.
How to get to Lake Tahoe?
Getting around Lake Tahoe
From San Francisco, it is about a four-hour drive to Lake Tahoe. Better to come during the weekend if you want to avoid traffic. The best route from here is the Interstate 80. It will take you through the Sierra Nevada mountains, and from there, you can take Highway 89 to reach the lake's north shores.
What are the top sights in Lake Tahoe?
What to see in Lake Tahoe
Booking a Lake Tahoe cabin rental is a cost-efficient way to spend your vacation, When here, don't miss out on seeing the Heavenly Mountain Resort, where you can go rock climbing and zip lining in the summer, then skiing and snowboarding in the winter, all while enjoying magnificent views of Lake Tahoe and the Sierra Nevadas. Also, check out Zephyr Cove on the south shore, where you can rent jet skis and speed boats, and then enjoy a romantic sunset dinner cruise as the sun sets in the evening. Because Lake Tahoe is a year round vacation destination, you can book a Lake Tahoe cabin rental at any time of the year to enjoy all of the perks of this mountain getaway.
What are the best activities for families in Lake Tahoe?
Popular activities with children near Lake Tahoe
Visit the Squaw Valley Adventure with the whole family, to have a fun-filled, sporty day. There are various adventure activities on offer, including zip lining, ropes courses, the skyjump bungee trampoline, climbing wall, and a mini golf course that kids will love. The Tahoe Treetop Adventure Park is California State's first Aerial Treetop Adventure Park, which provides kids with an exhilarating, interactive adventure in nature. The kids will learn how to navigate through wildlife and nature with just a compass, learn survival tips, and most of all, have lots of fun. The trees are linked with simple, safe platforms, where you can attach to a zip line or cross with bridges to get around.
Lake Tahoe cabin rentals are the smart choice for a varied vacation for the whole family. Everyone will have adequate space to enjoy and enough leisure time to make your vacation count. Check out Lake Tahoe cabin rental options for various sizes, group preferences, and availability for your preferred vacation dates.
What are the best nightlife spots in Lake Tahoe?
Nightlife fun in Lake Tahoe - Casinos, Clubs, Karaoke
Besides eating, drinking, or relaxing by the campfire's glow, Lake Tahoe is known as an adult playground for its wealth of nightlife. From casinos and dance clubs to karaoke bars, theme pubs and more, Tahoe nightlife has something for everyone. From your Lake Tahoe cabin rental, it's easy to enjoy an evening of entertainment.
Where are the unique attractions in Lake Tahoe?
Take an adventure in Lake Tahoe
From hiking to mountain biking, trekking, and even skiing—this is one place that has it all. Golf courses are within reach of your vacation home; shopping and gastronomy should also be on your itinerary. You can take the kids on an adventure through the Sierra Mountains, or ski down the snowy peaks of Squaw Valley. It's possible to kayak around the lake for a closer view, but bring adequate jackets in case it gets chilly. Of course, swimming is easy and free. If you're feeling lucky on your Lake Tahoe vacation, why not try a round at the glitzy Harrah's Casino?
What are the must-see attractions in Lake Tahoe?
Mountains and castles in Lake Tahoe
Northstar California
This mountain resort situated 7000ft above sea-level is one of a kind, with perfect skiing and snowboarding conditions with views over a dark blue alpine lake.
Enjoy Californian cuisine or Japanese sushi in the village after a day on the slopes. And if you still have some energy, head to the ice-rink for an evening skate.
Donner Memorial State Park and Emigrant Trail Museum
Learn about native Americans, colonial immigrants and pioneer cannibalism in the museum and on the hiking trails of this State Park.
Vikingsholm
Vikingsholm is a stunning 38-room Scandinavian castle that is known as the castle of Lake Tahoe.
The Gondola at Heavenly
Go on a 2.4mi. ride on Heavenly Mountain in a gondola with views over Lake Tahoe.
Emerald Bay State Park
This National Natural Landmark established in 1953, covers 1500 acres of spectacular natural beauty with two hiking trails, campgrounds, and Lake Tahoe's only island - Fannette.
Frequently Asked Questions
How much does it cost to rent a vacation rental in Lake Tahoe?
The price for House rentals and Apartment rentals in Lake Tahoe is $138 per night.
How many vacation rentals are available to book in Lake Tahoe?
There are currently 3902 vacation homes in Lake Tahoe to browse and book for your next trip.
What amenities are most popular for vacation homes in Lake Tahoe?
Most travelers search for internet, TVs, and grills when booking a vacation rental in Lake Tahoe.
How many vacation rentals are in Lake Tahoe?
Discover 3902 vacation rentals available to book in Lake Tahoe.
What's the best time of year to travel to Lake Tahoe?
If booking a vacation rental in Lake Tahoe, consider that rainy season is usually in December or January, with August often being the driest.
We list offers from thousands of providers, including: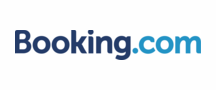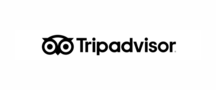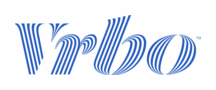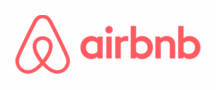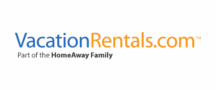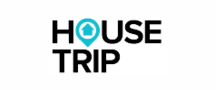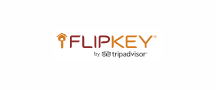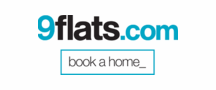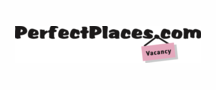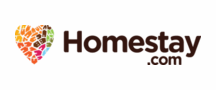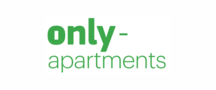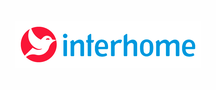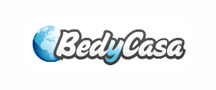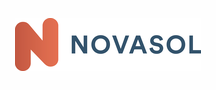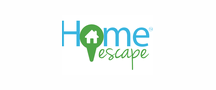 Vacation Destinations Near Lake Tahoe
What are the top neighborhoods in Lake Tahoe?
Explore More Vacation Ideas