Choose the perfect vacation rental
Save up to 21%
Best Vacation Home Deals in Kissimmee
Recommended Vacation Rentals in Kissimmee
Find your perfect vacation rental in Kissimmee: from $63 per night
Vacation rentals with Wi-Fi
Vacation rentals and apartments with air conditioning
Apartments and vacation rentals with a kitchen
Popular Rental Amenities in Kissimmee
Properties can be chosen based on various criteria. Above, you will find the number of properties that offer a specific feature in Kissimmee. You can easily compare and find a vacation rental fitting your expectations in Kissimmee if you need internet access during your vacation or you want to tune out with some TV time, as most accommodations provide "internet" or "TVs." Not as many vacation homes in Kissimmee are available if you want to go fishing or if you want to sweat it out in a sauna as "saunas" and "fishing" are not very popular amenities in Kissimmee.
Price and Availability Index in Kissimmee
Vacation Rental Price Information in Kissimmee
Rental Availability Information in Kissimmee
7-Day Weather Forecast in Kissimmee
Accommodations for your vacation in Kissimmee
6,170 among the 22132 available properties in Kissimmee are house rentals. They account for nearly half of the accommodation types in this destination (43.99%). In addition, the median size of house rentals in Kissimmee is 2,510 ft² with an average price of $433 a night. Moreover, these properties are excellent for 11 as that is the average number of people house rentals can accommodate in Kissimmee. If you would like to rent something else, you can search and compare many other offers, such as apartment rentals, which are the second most popular type of accommodation in Kissimmee. These accommodations cost $273 a night on average and have an average size of 1,650 ft².
Stay at a Kissimmee Vacation Rental for an Unforgettable Family Trip
Located directly between St. Cloud and Disney World, Kissimmee is a popular stop for vacationers headed to the Disney World theme parks. This popular central Florida destination beckons with its sunny skies, gastronomic delights, theme parks and family-centered activities.
Since Disney World opened in 1971, the town is primarily visitor-oriented and does a great job of it. Book your Kissimmee vacation rental for the perfect, adrenalin-filled adventure with the family.
Getting to Kissimmee
The easiest way to get to Kissimmee is by the Orlando International Airport (MCO) which is an arrival point for most domestic and international flights. The Kissimmee Gateway Airport (ISM) is the nearest aviation facility to Walt Disney World, Sea World and UNIVERSAL Orlando. The quickest way to get to your Kissimmee vacation rental would be by taxi or by rental car.
Where to find the best food in Kissimmee?
What to snack on in Kissimmee?
Kissimmee doesn't let down foodies with its myriad of restaurant options ranging from Middle Eastern delicacies to Dominican Republic fare. The town is proud of its award-winning breakfasts that feature hash browns, omelets, pancakes, cheese, ham and good coffee. Pick up some Middle Eastern takeaway such as hummus, Baba ghanoush and Kibbeh to snack on back at your Kissimmee vacation rental.
Savion's Place in downtown Kissimmee treats diners to Caribbean-inspired delicacies fused with modern American flavors. For dishes as varied as Cajun-grilled mahi-mahi, seafood and smoked baby back rib, Chef John's Place does the trick. Germans Restaurant & Bierhaus, situated right on the edge of Walt Disney World, excels with its smoked meat, potatoes and bratwurst, washed down with good, full-bodied German ales.
What is the weather like in Kissimmee?
A Good Time to Visit Kissimmee
Spring and summer are predictably peak seasons in Kissimmee, when college students descend for spring break in March/April, and when families with kids arrive between June and August. Be sure to book your Kissimmee vacation home well in advance during this period, so that you can ensure you find your perfect vacation rental. For a quieter time, late fall and winter are ideal, as the temperature can be anywhere between 47ºF and 84ºF.
What are the top sights in Kissimmee?
Sights and Sounds of Kissimmee
Kissimmee's Old Town is wonderful to stroll around for its many shops, restaurants, and bars. You will also be able to check out the Ferris wheel and a classic car show held over the weekends. From late February through early April, catch some Major League Baseball at the Osceola County Stadium.
For insights into the restoration of WW2 aircrafts to working condition, visit the Warbird Air Museum. The Osceola County Historical Society is a traditional village and museum which features an interesting cracker house and horse stables. History buffs will enjoy a visit to the Museum of Military History which features the history of the American military experience through fun interactive exhibits.
What are the best activities for families in Kissimmee?
Theme Park Adventures: A Dream Vacation for Kids
Kids will love Kissimmee. Take them down to the Green Meadows Petting Farm where hands-on guided tours will introduce them to over 300 species of animals. The Paddling Center at Shingle Creek meanwhile, offers kayaking, paddling, canoeing and camping activities. The Wild Florida Airboats & Wildlife Park is a place to hang out with the sloths, bobcats and lemurs, and see alligators in the wild.
Learn how chocolate miraculously transitions from a humble bean into a luscious chocolate bar at Chocolate Kingdom. The Happy Days Family Fun Center in Kissimmee's Old Town boasts the world's largest indoor bumper car ride, as well as laser tag. At the LEGOLAND Florida Resort, adults and children alike are blown away by the structures built from LEGO blocks.
Kissimmee packs a punch, so go on and book a house with a pool to relax at the end of the day. Your first port-of-call to Florida awaits.
Where are the unique attractions in Kissimmee?
Excursion Destinations Galore
While in Kissimmee, a day trip to Walt Disney World Resort becomes an obligation! Come and discover the fantasy and magic of your favorite Disney characters. To take a look at what a real movie set looks like, your next stop should be the Universal Orlando Resort, where you can immerse yourself in Harry Potter's magical universe, or even mount an attack on space aliens. Smaller kids will love the Ranch Buggy Tour, which takes you to one of America's oldest working cattle operations.
Just an hour's drive from Kissimmee are the Atlantic beaches of Cape Canaveral and Cocoa Beach. Animal lovers should not miss Forever Florida, a 4,700 acre ecological ranch and wildlife conservation area that is home to alligators, black bears and the Florida panther. For bass fishing, Lake Tohopekaliga is your best bet. At the end of the day, you can unwind by the pool at your Kissimmee vacation rental and exchange stories from the day.
For something a little further afield, take a short drive to St. Cloud and visit the Peghorn National Park and Trail for great hiking and kite flying.
What are the must-see attractions in Kissimmee?
Things to Do in Kissimmee Besides Theme Parks
Museum of Military History
Find out about American military history at Kissimmee's military museum, where interactive exhibits explore American conflicts from the Civil War to the wars in Iraq and Afghanistan.
Gaylord Palms Resort and Convention Center
The glass atrium of the Gaylord Palms hotel encloses 4.5 acres of lush gardens and water features. Highlights include the luxurious spa and the organic black angus steaks in the restaurant.
Shingle Creek Regional Park
An oasis of green within the urban sprawl of Orlando, Shingle Creek can be explored by foot, bicycle or boat. Try to spot the deer, alligators and birds.
Fun Spot America
The family-owned theme park of Fun Spot America offers fun for all the family, with high-adrenaline roller coasters teamed with more gentle rides for younger children.
Kissimmee Lakefront Park
Appealing to both locals and visitors, Kissimmee Lakefront Park features wide walkways for jogging or walking, a splash park and two children's playgrounds.
Frequently Asked Questions
How much does it cost to rent a vacation rental in Kissimmee?
On average, a House rentals or Apartment rentals in Kissimmee costs $63 per night.
How many vacation rentals are available to book in Kissimmee?
September has the highest amount of available House rentals and Apartment rentals in Kissimmee, so you can expect plenty of offers, even for last-minute bookings.
What amenities are most popular for vacation homes in Kissimmee?
Most travelers search for internet, TVs, and pools when booking a vacation rental in Kissimmee.
How many vacation rentals are in Kissimmee?
Kissimmee has 22315 House rentals and Apartment rentals on offer to rent.
Are pets allowed in vacation rentals in Kissimmee?
If traveling with a dog in Kissimmee, 6% of vacation rentals allow pets.
What's the best time of year to travel to Kissimmee?
If booking a vacation rental in Kissimmee, consider that rainy season is usually in June or July, with January often being the driest.
We list offers from thousands of providers, including: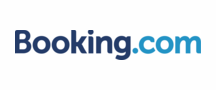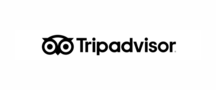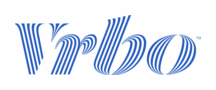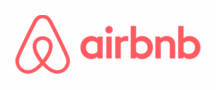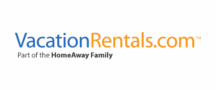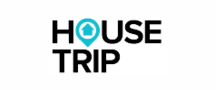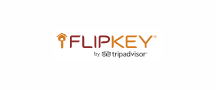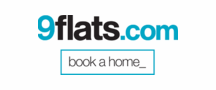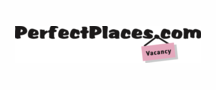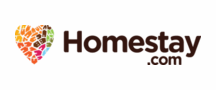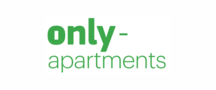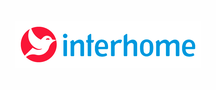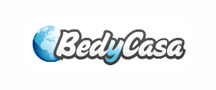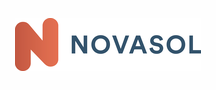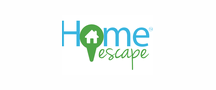 Vacation Destinations Near Kissimmee
Explore More Vacation Ideas