Choose the perfect vacation rental
Save up to 43%
Best Vacation Home Deals in Kennebunk
Find the ideal vacation home for as little as $87 per night by exploring the 184 properties available in Kennebunk. Using HomeToGo you can easily search and compare the offers of each available property to discover the best price and save up to 43%.
Recommended Vacation Rentals in Kennebunk
Find your perfect vacation rental in Kennebunk: from $87 per night
Vacation Houses With Pools
Dog-Friendly Vacation Rentals
Best vacation rentals with a balcony
Popular Rental Amenities in Kennebunk
Choose a filter above and find an accommodation meeting your requirements among all of the properties in Kennebunk. HomeToGo's data shows that "internet" and "TVs" turn out to be the most frequently provided amenities in Kennebunk. Plan your vacation in advance if you want to sweat it out in a sauna or you enjoy soaking in the hot tub. There are just 1 listed properties with "saunas" and 20 accommodations providing "Jacuzzis."
Fantastic Beaches, Nature, and Arts with a Kennebunk Vacation Rental
A range of stylish, luxurious lodging offers you the perfect retreat in picture-perfect Kennebunk, Maine. Not to be confused with neighboring Kennebunkport, this idyllic village offers much more than just beach recreation. Beautiful trails set the scene for memorable excursions out in nature, while various restaurants, galleries, and museums add color and character. Imagine relaxing in a cozy vacation rental here, perhaps in a spacious cottage or house with a wide porch and views of the water.
Where to find the best food in Kennebunk?
Kennebunk's Culinary Delights
You can't visit Maine without feasting on its local cuisine, especially its seafood. Bandaloop offers fresh farm-to-table ingredients, combined to create a host of exotic, worldly flavors. You'll enjoy the lively setting as you tuck into selections like pan-seared scallops, grilled salmon, and creamy chowders. Vegetarian options are also available.
50 Local is popular for its traditional French bistro-inspired dishes with a contemporary American twist. The menu at this family-owned eatery changes daily; favorites include roasted beet salad, fried calamari, and beignets with crème anglaise. The comfortable, stylish atmosphere makes it an excellent spot to unwind at the end of your day.
Located in nearby Wells, Joshua's is a warm, welcoming fine dining restaurant based in a restored seafarer's home. Book a table here for expertly prepared fare featuring organic produce sourced from the restaurant's own organic farm. Wood-grilled mushrooms, pork tenderloin, and walnut tart with maple ice cream are some of the top picks here.
What are the best places to discover the arts and culture of Kennebunk?
Local Heritage and Contemporary Art
Kennebunk has a vibrant art scene that includes an array of galleries and museums. Visit the First Families Kennebunkport Museum, located inside an 1853-vintage Greek Revival mansion. Inside, find exhibitions covering two centuries of Bush family and Kennebunkport history, including the presidents Bush themselves.
Maine Art Hill is a year-round gallery showcasing the finest creations from artists with various local ties. Take some time to walk around and marvel at the original paintings and sculptures. The associated Studios is a collection of seven galleries and shops, offering photography, printing, and picture framing services.
River Tree Arts is an intiative that seeks to create a livelier, all-inclusive community through the arts. It uses theatre, music, and dance to inspire and enliven. There's a series of classes and workshops for both children and adults, and performance and crafts nights in their venue space.
What are the best nightlife spots in Kennebunk?
Evenings Out in Kennebunk
A vacation in tranquil Kennebunk isn't complete without a fun night out, as there's plenty to do in this charming village. The Old Vines Wine Bar along Port Road is an energetic bistro in a converted barn. Wind up your evening with a selection of small plates, wines, and beers. Enjoy your order with some energetic live music.
For some down-home enjoyment, Duffy's Tavern & Grill is where to kick back and relax. Featuring a casual, no-nonsense atmosphere, this establishment is known across southern Maine for its comfort food and pub fare. Enjoy specials on draft beer and house wines in spacious surroundings with exposed brick walls.
Where are the unique attractions in Kennebunk?
Outdoor Adventures in Town
Kennebunk's surroundings offer the perfect setting for exciting outdoor adventures. For bike enthusiasts, take on some of the area's best routes for two-wheelers. Pedal down Ocean Avenue past beautiful views of the sea, expansive beaches, and the Bush family's compound at Walkers Point.
Beachgoers will enjoy a variety of recreational activities in and out of the water in the Kennebunk area. Whether it's Gooch's Beach, Mother's Beach, or Kennebunk Beach, enjoy a swim, go boating, or cast a line. If you prefer staying on dry land, go beachcombing, build sandcastles, or relax and soak up the sun.
The Rachel Carson Wildlife Refuge reveals a beautiful collection of flora and fauna. Enjoy leisurely walks along the edge of nearby wetlands, salt marshes, and estuaries. The refuge is known a great birdwatching spot, where you'll spot species such as the piping plover and peregrine falcon.
What are the best events and festivals in Kennebunk?
A Community of Festivals
If you're visiting in early October, join the locals downtown for the Kennebunk HarvestFest. This fall celebration showcases seasonal food, costumes, and crafts. Other fun activities include face painting, a scarecrow scavenger hunt, pumpkin decorating, and live music.
In the second week of June, the Colony Hotel hosts the Taste The Kennebunks Festival, where guests sample and sip to benefit local food banks. Restaurants, bakeries, and ice cream makers exhibit the best of their signature dishes. A collection of local distilleries, breweries, and wineries offer libations to complement the tasty bites.
The Kennebunkport Festival is a fun fundraiser supporting charities throughout Maine. This weeklong festival in early June takes place at numerous venues such as Maine Art Hill, Vinegar Hill Music Theatre, and the Old Vines Wine Bar. The events schedule features live entertainment, tantalizing food and cocktails, and displays of locally-produced arts and crafts.
We compare more than 1,300 providers, including: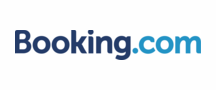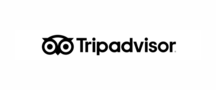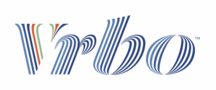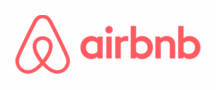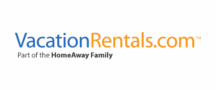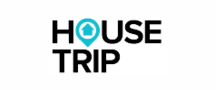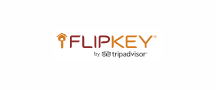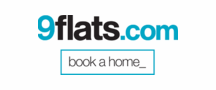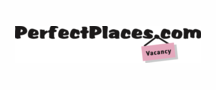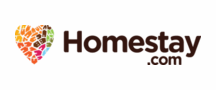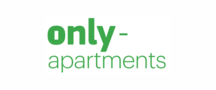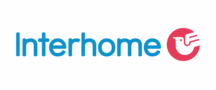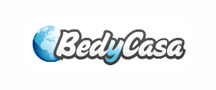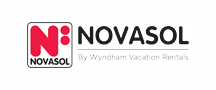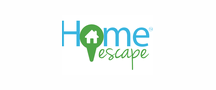 Vacation Destinations Near Kennebunk
Vacation Rentals