Choose the perfect vacation rental
Top Vacation Destinations in Kansas
Save up to 85%
Best Vacation Home Deals in Kansas
Compare and find a vacation home fitting your expectations among the 10301 unique vacation rentals from several partner websites in Kansas. By directly analyzing these accommodations, HomeToGo brings you the lowest prices as well as the most popular accommodations in Kansas.
Recommended Vacation Rentals in Kansas
Find your perfect vacation rental in Kansas: from $52 per night
Vacation Houses With Pools
Dog-Friendly Vacation Rentals
Best vacation rentals with a balcony
Popular Rental Amenities in Kansas
Select a filter to find an accommodation fitting your requirements among all of the rentals in Kansas. Most of the accommodations in Kansas offer "internet" or "TVs," which makes it a fantastic vacation spot if you can't imagine a vacation without internet or you want to tune out with some TV time. Plan your vacation in advance if you want to sweat it out in a sauna or you want to go fishing. There are just 157 listed rentals providing "saunas" and 158 properties with "fishing."
Price and Availability Index in Kansas
Vacation Rental Price Information in Kansas
This graph displays average prices of the vacation rentals and holiday apartments located in Kansas. The most expensive week of the next 12 months is in August (8/6 - 8/13), where prices hit an average of $168 a night. On the other hand, in January you will find the cheapest prices (1/8 - 1/15). Prices this week are on average $113 a night.
Rental Availability Information in Kansas
Our availability graph helps you identify the busiest months in Kansas. The week with the least available rentals is in November (11/12 - 11/19), with only 60% of the rentals available. People tend to travel less to Kansas during a week in February (2/5 - 2/12) when only 11% of the rentals are booked.
7-Day Weather Forecast in Kansas
Accommodations for your vacation in Kansas
More than two-thirds of the listings (77.55%) in Kansas are hotel rooms. They are the most prevalent vacation accommodations in this destination. Interestingly, type of accommodation in particular, this type of accommodation in particular is $122 per night, with an average area of 380 ft². Moreover, the majority of hotel rooms in this destination can accommodate 4 people, which makes it a wonderful destination for medium-sized groups and families. You can also search and compare other property types in Kansas. Apartment rentals are, for example, another popular accommodation option there with 210 offers to compare. Apartment rentals in Kansas are 1,010 ft² on average, with prices averaging $147 a night.
Enjoy the small-town charm of Kansas with a vacation rental
Known as 'The Sunflower State' and 'The Wheat State,' Kansas is a slow-paced destination that is bound to evoke a sense of adventure in you. If you want to visit a US state filled with rolling plains, ranches and waves of grain as far as the eye can see, Kansas is the perfect place to visit. Its vibrant history will give you numerous opportunities to explore exciting urban centers as well as all its natural beauty.
If you're looking for the perfect accommodation in Kansas, consider booking one of the many vacation rentals available throughout the state. A vacation home ensures you the freedom to make the place your own, and explore the state like a true Kansas native. Choose from ranches or cosy cabins, perfect for couples, kids and friends.
Where are the unique attractions in Kansas?
Interesting attractions in Kansas
While staying with a vacation rental, take visit to the Monument Rocks National Landmark in Oakley. These impressive chalk structures were created 80 million years ago and have a plethora of fossilized sea life embedded within them. If you want to enjoy an unforgettable sunset, this is the place to see it.
Another beautiful attraction of the state is the Kansas Lavender Fields, which consist of acres and acres of the scented flower. Kansas' capital Topeka and the surrounding areas are one of the biggest producers of lavender in the country. Take a trip to the fields during harvest season for the chance to pick your own.
What are the best events and festivals in Kansas?
Local events to attend in Kansas
Ranked as one of the top festivals in Kansas, Tulip Time Festival is held in Topeka/Shawnee County every April. Visit the Old Prairie Town botanical garden to enjoy the sight of thousands of tulips and daffodils, a 50-yard rock rivulet, sprawling gardens, and historic building tours.
Wamego's OZtoberFest held in September/October is a must for families who want to see the Wizard of Oz come to life. Spend some quality time with the family at the inflatable play area for kids, food and craft stalls, and The Oz Museum.
What are the must-see attractions in Kansas?
Kansas – A foodie's paradise
Whether you are looking for fine-dining establishments or lively bars that offer great food, Kansas is a state that is not short on delicious, hearty cuisine. Visit Pig In! Pig Out! in Wichita for its succulent briskets and hot links, or Roy's Hickory Pit BBQ in Hutchinson for generous portions of pork and turkey with beans and salad by the pound.
Take a visit to Free State Brewing Company if you love craft beer. This brewery situated in Lawrence offers a variety of beers such as the Oatmeal Stout and AD Astra Ale. You can also have a bite to eat on site, so why not can sample some of their most popular beers while enjoying delicious black bean quesadillas and cheddar ale soup.
Frequently Asked Questions
How much does it cost to rent a vacation rental in Kansas?
The price for Hotel rooms and Apartment rentals in Kansas is $53 per night.
How many vacation rentals are available to book in Kansas?
February has the highest amount of available Hotel rooms and Apartment rentals in Kansas, so you can expect plenty of offers, even for last-minute bookings.
What amenities are most popular for vacation homes in Kansas?
If you're looking to book a vacation rental in Kansas, the most common amenities others search for are houses with internet, TVs, and pools.
How many vacation rentals are in Kansas?
Discover 10240 vacation rentals available to book in Kansas.
Are pets allowed in vacation rentals in Kansas?
Yes, there are 1,373 vacation homes in Kansas that allow pets, with an average price of $108 per night.
What's the best time of year to travel to Kansas?
Kansas has its warmest time of year around July and August, with average nightly prices being around $53.
We list offers from thousands of providers, including: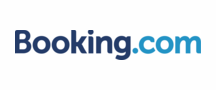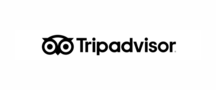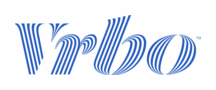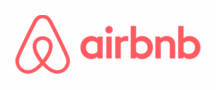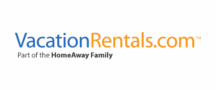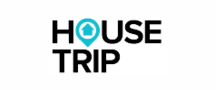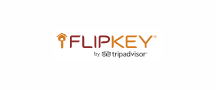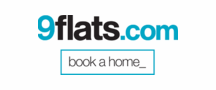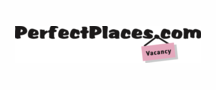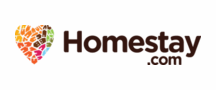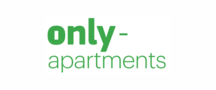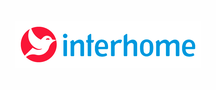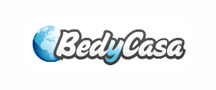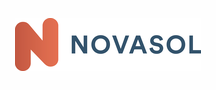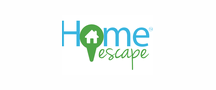 Explore More Vacation Ideas