Choose the perfect vacation rental
Save up to 79%
Best Vacation Home Deals in Indianapolis
Compare and find a dreamlike rental from $71 per night by searching among the 3,884 options being offered in Indianapolis. Each of the offers from the different providers are immediately compared by the search engine so you can save up to 79%.
Recommended Vacation Rentals in Indianapolis
Find your perfect vacation rental in Indianapolis: from $71 per night
Vacation rentals with Wi-Fi
Apartments and vacation rentals with a kitchen
Vacation rentals and apartments with air conditioning
Popular Rental Amenities in Indianapolis
Our search page's filters will help you find your dream vacation rental in Indianapolis. Many accommodations in Indianapolis offer "internet" or "TVs," which makes it a fantastic destination if you can't imagine a vacation without internet or you never miss an episode of your favorite show. Not as many accommodations in Indianapolis are available if you enjoy soaking in the hot tub or if you want a rental with a sauna as "saunas" and "hot tubs" are not often provided in Indianapolis.
The Weather in Indianapolis
7-Day Weather Forecast in Indianapolis
Accommodations for your vacation in Indianapolis
2,756 out of the 3,492 available properties in Indianapolis are hotel rooms. They account for most of the accommodation types in this destination (80.16%). Additionally, they have an average size of 390 ft² and a median price of $196 per night. Moreover, most hotel rooms in this destination can welcome 4 guests, which makes it a perfect destination for medium-sized groups and families. You can also compare other accommodation types in Indianapolis. Apartment rentals are, for example, another common type of accommodation there with 184 offers to compare. Apartment rentals in Indianapolis are 1,740 ft² on average, with prices averaging $275 a night.
Stay in a Vacation Home to Explore Multifaceted Indianapolis
As an economic and cultural center in the Midwest, Indianapolis is a beautifully planned, multifaceted city that attracts many visitors year after year. If you're looking for a vacation rental, you can find everything here, such as family cabins, private detached studios, or perfectly renovated bungalows.
Where to find the best food in Indianapolis?
The 9 Best Restaurants Close to Your Indianapolis Vacation Rental
A city with so much character is bound to have a wide variety of cuisine, and Indianapolis does not disappoint.
1. Bluebeard: The best views in the city from the outside deck.
2. Tinker Street: A vibey restaurant with tuna tataki and pork rillettes on the menu.
3. Ukiyo: This Japanese-inspired restaurant offers a range of sushi options.
4. Oakleys Bistro: This restaurant featured on a Food Network show for its delicious shrimp corndog.
5. Rook: Asian-fusion with options such as pig face hash and coconut curry ramen.
6. Milktooth: A fine dining option that serves only breakfast and lunch.
7. Public Greens: All profits from this restaurant go to a feed the kids' mission to help starving children.
8. Vida: Try the exceptional tasting menu with local wine pairings.
9. Lucky Lou: This exceptional restaurant is famous for its delicious dumplings including barbecue pork buns.
What are the top sights in Indianapolis?
9 Free Things to do in Indianapolis
1. The Indianapolis Public Library: This library hosts a number of free events throughout the year for children and families.
2. Long-Sharp Gallery: The gallery is placed in the luxurious Conrad Hotel and features works by Picasso.
3. Summer Concerts: The Indianapolis Philharmonic Orchestra plays free concerts on Thursday nights.
4. The Cultural Trail: This 8-mile trail is flanked by pieces of public art and goes past landmark buildings.
5. Virginia B. Fairbanks Art and Nature Park: Walk around this 100-acre park to see giant art installations.
6. Indiana Landmarks Tours: Take a guided walking tour of the landmarks of monument circle.
7. Crown Hill Cemetery: Enjoy a guided tour of the third largest cemetery in the country.
8. Georgia Street Workout: Get a midday workout every Wednesday throughout the summer.
9. Monon Trail: Ride or walk the original urban greenway that was once a railway.
What are the best nightlife spots in Indianapolis?
Looking to hit the town at night?
If you're a music lover, start your night at dueling piano bar Howl at the Moon, which boasts not just live music, but also high-energy dancing. Jazz lovers should check out Jazz Kitchen or the Chatterbox Jazz Club, where you can learn about the local music scene in Indianapolis. Wine lovers can always enjoy a wine tasting at Tastings Wine Bar & Bistro, with views of the iconic dome, the Indianapolis Artsgarden. What better way to spend your evening than with fine wine and a lovely view?
What are the best events and festivals in Indianapolis?
6 Big Annual Events in Indianapolis Worth Visiting for
With a city the size of Indianapolis, you're sure to find a festival that suits you. Have fun at a big event before relaxing at your rental accommodation.
1. Indianapolis 500: The Indy 500 is the most prestigious event in Indy car racing and has been going for over 100 years.
2. Comic-Con: A fun-filled weekend with cosplay, live entertainment, comic authors, and celebrity guest speakers.
3. Winterfest: Taste craft beers from over 100 different breweries at this multi-day event that includes live music, kids activities, and food vendors.
4. 500 Festival: A weekend of parades and parties celebrating the Indy 500.
5. Circle City IN Pride: A parade, parties, and a fun run to celebrate LGBT Pride in Indiana.
6. Indy Irish Fest: Be prepared for food, drink, music, and merriment as the city celebrates its strong connections to Ireland!
Frequently Asked Questions
How much does it cost to rent a vacation rental in Indianapolis?
The price for Hotel rooms and Apartment rentals in Indianapolis is $74 per night.
What amenities are most popular for vacation homes in Indianapolis?
If you're looking to book a vacation rental in Indianapolis, the most common amenities others search for are houses with internet, TVs, and pools.
How many vacation rentals are in Indianapolis?
Discover 3,492 vacation rentals available to book in Indianapolis.
Are pets allowed in vacation rentals in Indianapolis?
If traveling with a dog in Indianapolis, 12% of vacation rentals allow pets.
What's the best time of year to travel to Indianapolis?
Indianapolis has its warmest time of year around July and August, with average nightly prices being around $74.
We list offers from thousands of providers, including: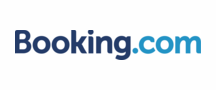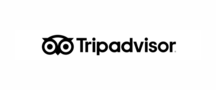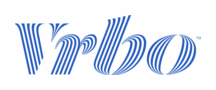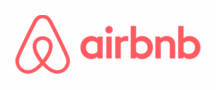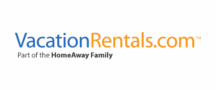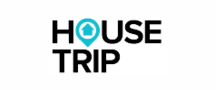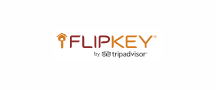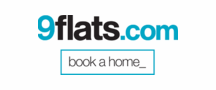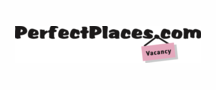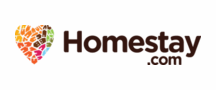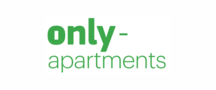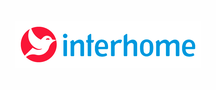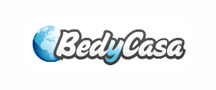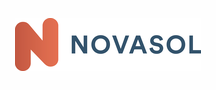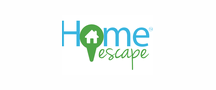 Vacation Destinations Near Indianapolis
Explore More Vacation Ideas