Choose the perfect vacation rental
Top Vacation Destinations in Indiana
Save up to 40%
Best Vacation Home Deals in Indiana
Book a welcoming property from $55 per night by exploring the 17213 properties featured in Indiana. HomeToGo instantly presents you with the best offers by comparing all of the available vacation homes in Indiana from 22 different providers.
Recommended Vacation Rentals in Indiana
Find your perfect vacation rental in Indiana: from $55 per night
Vacation Houses With Pools
Dog-Friendly Vacation Rentals
Best vacation rentals with a balcony
Popular Rental Amenities in Indiana
Choose a filter above and find an offer matching your requirements among the 17179 rentals in Indiana. HomeToGo's data shows that "internet" and "TVs" are the most frequently provided amenities in Indiana. Three amenities that are not often provided are "saunas," "fishing," and "hot tubs."
7-Day Weather Forecast in Indiana
Accommodations for your vacation in Indiana
In Indiana, hotel rooms are the most common accommodation option. Additionally, hotel rooms in this destination have a median price $146 a night as well as an average size of 380 ft². Moreover, these rentals are optimal if you're going in a group of 4, it represents the average number of vacationers hotel rooms can accommodate in Indiana. House rentals are the second most frequent type of accommodation in Indiana. Our data reveals that the standard price of house rentals is $547 a night for an area of 2,240 ft².
Experience Indiana in all its glory from your vacation home
Indiana is well known for its farms, speedways and sports, and there is plenty more to experience for every visitor. A diverse economy, historic sites, outdoor activities, great food and hidden attractions are just some of the interesting things about this Midwestern US state. A trip to Indiana is sure to provide you with all that you look for in a vacation.
Art and history lovers will be spoilt for choice in Indiana as there are perhaps more museums than you can cover in a short trip. While the RV/MV Hall of Fame in Elkhart is an excellent destination for vehicle lovers, the Indiana University Art Museum has diverse exhibits ranging from sculptures to ceramics and photographs.
Booking a stay in a vacation home makes an Indiana vacation even more special. Log cabins, lake houses, or homes with multiple bedrooms are just some of wide range of Indiana vacation rentals available to suit the needs and budget of all travelers. These rentals offer all contemporary amenities combined with the comforts of home for an idyllic experience.
Where to find the best food in Indiana?
What to eat while in Indiana
No vacation can be complete without sampling the local food and drinks. The famous sugar cream pie, known as 'Hoosier pie' is an Indiana delicacy that you have to taste. Made with vanilla cream and brown sugar, this sweet treat is available all over, but Mrs. Wick's Pies in Winchester is considered to be one of the best.
As an agricultural leader, the state is known for its fresh produce. The Loving Café in Fort Wayne offers delicious and affordable meals for vegans and vegetarians. Try the Kung Pao nuggets, pistachio mushroom and soup and organic carrot cake. Do not forget to pick up a can of Van Camp's pork and beans as a food souvenir from Indiana.
What are the best activities for families in Indiana?
Indiana attractions to visit with children
Visit the Children's Museum of Indianapolis, the largest children's museum in the world. Five whole floors full of interactive exhibits, a theater, dinosaur fossils and a space-themed experience provide enough options to keep the little ones engaged for hours on end.
You can also give the children a peek into the Amish lifestyle at Amish Acres in Nappanee, which makes for some offbeat family fun. This historic farm offers a complete experience of Amish-style food, buggy rides, and a working farm. There are documentary film screenings too.
What are the best events and festivals in Indiana?
Indiana events you can attend
If you plan your stay at an Indiana vacation home around the time of an annual event, you will get to experience a bit more of the things that are unique to Indiana.
The Indianapolis 500 is the one of the state's biggest spectacles, with IndyCar racing being a simply unmissable experience. Held in May at the Indianapolis Motor Speedway, the event draws over 300,000 visitors.
Frequently Asked Questions
How much does it cost to rent a vacation rental in Indiana?
The price for Hotel rooms and House rentals in Indiana is $50 per night.
How many vacation rentals are available to book in Indiana?
There are currently 17179 vacation homes in Indiana to browse and book for your next trip.
What amenities are most popular for vacation homes in Indiana?
Most travelers search for internet, TVs, and pools when booking a vacation rental in Indiana.
How many vacation rentals are in Indiana?
Discover 17179 vacation rentals available to book in Indiana.
Are pets allowed in vacation rentals in Indiana?
If traveling with a dog in Indiana, 9% of vacation rentals allow pets.
What's the best time of year to travel to Indiana?
Indiana has its warmest time of year around July and August, with average nightly prices being around $50.
We list offers from thousands of providers, including: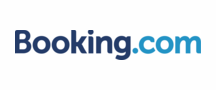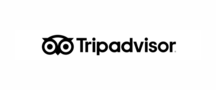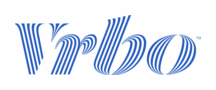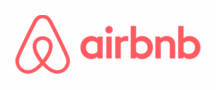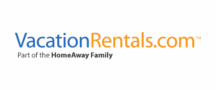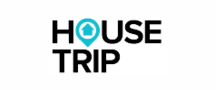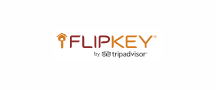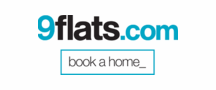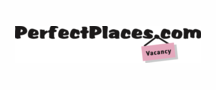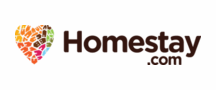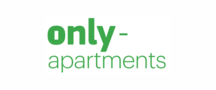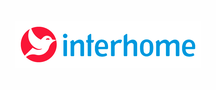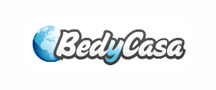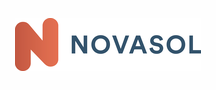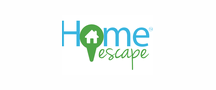 Explore More Vacation Ideas