Choose the perfect vacation rental
Save up to 71%
Best Vacation Home Deals in Houston
Find a rental that fits your needs among the 12713 welcoming properties from numerous partner websites in Houston. Each of the offers from the different providers are immediately compared by our algorithm to help you save up to 64%.
Recommended Vacation Rentals in Houston
Find your perfect vacation rental in Houston: from $35 per night
Vacation Houses With Pools
Dog-Friendly Vacation Rentals
Best vacation rentals with a balcony
Popular Rental Amenities in Houston
The above filters will help you find the ideal vacation rental in Houston. HomeToGo's data highlights that "internet" and "TVs" prove to be the most commonly offered amenities in Houston. Three amenities that are not often provided are "fishing," "saunas," and "hot tubs."
Price and Availability Index in Houston
Vacation Rental Price Information in Houston
The graph shows average prices of rentals in Houston for the next twelve months. The most expensive week to book a rental in Houston is in June (6/25 - 7/2). In November (11/26 - 12/3), prices will hit an average low of $125 per night.
Rental Availability Information in Houston
Check out the graph above to find out how many accommodations are available in Houston(in %). Be careful if you plan to go to Houston in November, as it comprises the busiest week of the next 12 months (11/12 - 11/19). It is easier to find a rental in a week of January (1/8 - 1/15), as only 11% of the accommodations are booked.
7-Day Weather Forecast in Houston
Accommodations for your vacation in Houston
In Houston, many of the 12611 accommodation types are hotel rooms, which represent 68.63% of its available properties. Interestingly, type of accommodation in particular, this type of accommodation in particular is $163 per night, with an average area of 400 ft². Furthermore, most hotel rooms in this destination can welcome 4 people, which makes it an ideal vacation spot for medium-sized groups and families. Apartment rentals are the other most frequent property type in Houston. The average size of apartment rentals in Houston is 1,750 ft², and the average price is $206 per night.
Enjoy parks and urban entertainment with a Houston vacation rental
The largest metropolis in Texas, Houston is a city of endless opportunities. With strong sprawling parks and a strong cultural scene, Houston offers a well-balanced mix between urban life and greenery. Together with its many bays and nearby Gulf coast, Houston is the perfect vacation destination for every traveler. Take a stroll through the Theater and Museum Districts and get a taste of art, science, history and culture. Officially nicknamed "Space City", Houston is home to NASA's Space Center, where you can take a glimpse mankind's journeys into outer space. Choose Houston a vacation rental and let yourself be charmed by the city's many facets.
Getting to Houston
By air
George Bush Intercontinental Airport serves domestic and international flights, with over 180 destinations. If you opt to rent a car to reach your Houston vacation rental, the rental services are located just 5 minutes from the terminals, and can be reached with a free bus shuttle. Houston has a second airport, William P. Hobby Airport, which serves domestic flights. There are shuttles and public bus transport connections to downtown Houston. Since the city is very spread out, it is easiest to get around Houston by car.
By car
From San Antonio: Take the I-10 from San Antonio and drive until you access I-610. On average, you will need around 3hr to cover the distance.
From New Orleans: I-10 connects Houston to New Orleans and traveling times are approximately 5.5hr.
From Dallas: To approach H-Town from the north, take the I-45 in Dallas and you will be here in about 3.5hr.
Where to find the best food in Houston?
The 10 Best Restaurants Close to Your Houston Condominium
1. Taste of Texas
If you are fond of steaks, look no further. Specify how you like your steak cut or help yourself to the delicious salad bar.
2. Reef
To enjoy Mediterranean and Asian dishes made of local ingredients in a modern ambiance, visit the Reef. Make sure to make an advanced reservation.
3. Original Ninfas
This mid-range Mexican restaurant serves delicious shrimp and beef meals that are popular among the locals.
4. Kata Robata
Fans of Japanese cuisine should pay attention to this contemporary restaurant. Sushi, beef, and uni chawanmushi custard are a few dishes you should consider trying.
5. El Real Tex-Mex
Set in a former theater, Tex-Mex is a Mexican restaurant you should visit for having chicken, beef, and shrimp fajitas.
6. Coltivare Pizza & Garden
To eat first-class Italian pizzas, visit mid-range Coltivare during weekday evenings to avoid long waits.
7. Hugo's
Hugo's is another iconic restaurant catering to passionate lovers of Mexican food. Many visitors combine Lechón, an appetizer, and slow-roasted meat for premium dining.
8. The Grove
This mid-range eatery serves American dishes made of locally-sourced organic ingredients.
9. Stanton's City Bites
Finding the best burgers in Houston is quite a challenge. For the best chance, visit Stanton's, a popular eatery among most burger-eaters.
10. Chez Nous
Rated among the finest French restaurants in H-Town, Chez Nous is an exclusive eatery serving popular French dishes, such as foie gras.
What are the top sights in Houston?
3 Outdoor Activities in Houston
1. Relax in Hermann Park
In the midday Houston heat, you may want to cool down at Hermann Park. Located within walking distance from the Museum District, this sprawling park with scenic ponds features attractions for the whole family, including the Miller Outdoor Theater. Sports lovers will enjoy the Hermann Park Golf Course, too.
2. Cycle around Memorial Park
One of the largest urban parks in the United States, Memorial Park expands over 1,500 acres to the west of the city. It's a popular place for runners, nature lovers, and golf enthusiasts. It's also home to Houston Arboretum and Nature Center, an expansive nature sanctuary complete with walking trails. Admission is free./
3. Venture out to the surrounding bays
If you travel outside of the city center, Houston's bays offer a myriad of ways to cool off . Whether by kayak or canoe, you can explore the bayous (including Buffalo Bayou, which winds through the city). There's even scuba diving in the clear waters of 288 Lake, as well as swimming in the pristine state parks.
What are the best places to discover the arts and culture of Houston?
Art and Culture in Houston
Pay a visit to Museum District and discover Houston's pulsing cultural life. Lined with trees and filled to the brim with culture, the Museum District is located southeast from downtown. Allow yourself at least one day to discover the wide variety of Houston's museums. Choose from twenty museums, from classical and contemporary, to the Children's Museum and Museum of African American Culture. Whether you enjoy opera, ballet, symphony or theater, you will find them all in Houston's other prominent center of arts - the Theater District. After the curtains fall and the applause fades, stop by the Bayou Place, also located in the Theater District. This entertainment complex offers an all-in-one experience with restaurants, bars, a live music venue, billiards and an independent movie theater.
What are the best nightlife spots in Houston?
The 5 Best Bars in Houston
The bar scene in Space Town is as diverse as its culinary offer. If you are a fan of craft beer, European wines, or cocktails, book a condominium near one of the following bars:
1. Boheme: Mid-range Boheme is the right choice for fans of great cocktails, wines, frozen mojitos, and pizzas.
2. Poison Girl: If you look for as wide a selection of whiskeys as it gets in Houston, this inexpensive bar is unbeatable in that regard.
3. Anvil Bar & Refuge: For a taste of Prohibition-era cocktails, pay a visit to the Anvil and arrive as early as possible.
4. Lei Low: The mellow bar set in a Polynesian ambiance caters to fans of rum, which is the main ingredient of many cocktails.
5. Tongue-Cut Sparrow: Gin martini and original cocktails are some signature drinks of this high-end bar.
Where are the unique attractions in Houston?
The Best Neighborhoods for Shopping
Secure a Houston vacation rental next to the following places for the best shopping:
Rice Village: Fashionistas flock to the Rice Village shopping district that features dozens of boutiques.
The Heights: 19th Street Bargain hunters are likely to find their corner in the fashionable The Heights neighborhood.
What are the best events and festivals in Houston?
3 Big Events in Houston Worth Visiting For
1. Houston Livestock Show and Rodeo
Undoubtedly one of the biggest Texan happenings of the year, this flagship event takes place February through March. One of the largest in the world, the Houston Rodeo spans 20 days. Highlights include a championship rodeo, parade, livestock competitions, concerts, a carnival, pig racing, barbecue and livestock auctions.
2. Go Texan Day
Warm up to southern life by taking part in Go Texan Day. Taking place annually in February, Go Texan Day involves Houstonians dressing up in cowboy boots, hats and jeans. Once you've got dressed at your Houston vacation rental, dive into the cowboy culture and have a once in a lifetime Texan experience!
3. Houston Gay Pride Festival
Join the celebration at the annual Houston Gay Pride Parade, which has taken place in downtown Houston every June since 1979. Road closures help the colorful, vivacious crowds to take over the city's streets. More than 700,000 attend the event annually, so be sure to book your Houston condominium in advance.
What are the must-see attractions in Houston?
5 Fun Things to Do in Houston During Your Visit
1. Explore The Galleria
Located in Uptown Houston, The Galleria features a sprawling shopping complex. Everything from high-end boutiques to bookshops, and an array of dining options are the key draws here.
2. Experience the Space Center Houston
See how NASA scientists work at the official NASA Johnson Space Center. Explore the vast site via a tram tour, meet real astronauts, and witness the mission control used for the Apollo mission.
3. Visit Minute Maid Park
Catch a thrilling game at this baseball park, which is Houston's first retractable-roofed stadium. Alternatively, attend a concert here, with international pop stars including Paul McCartney, Beyoncé and Madonna having performed on this stage in the past.
4. Discover Houston Zoo
Home to over 6,000 animals across 900 species, this is America's second most-visited zoo. Themed areas include the African Forest, Kipp Aquarium, Birds and Carnivores.
5. Stroll around The Houston Museum of Natural Science
Spend a day at this fantastic family attraction which includes the Burke Baker Planetarium, the Cockrell Butterfly Center, and the Wortham Giant Screen Theater.
Frequently Asked Questions
How much does it cost to rent a vacation rental in Houston?
The price for Hotel rooms and Apartment rentals in Houston is $57 per night.
How many vacation rentals are available to book in Houston?
January has the highest amount of available Hotel rooms and Apartment rentals in Houston, so you can expect plenty of offers, even for last-minute bookings.
What amenities are most popular for vacation homes in Houston?
The most popular amenities for home rentals in Houston include accommodations that have: internet, TVs, and pools.
How many vacation rentals are in Houston?
Discover 12611 vacation rentals available to book in Houston.
Are pets allowed in vacation rentals in Houston?
Finding a cabin rental in Houston that allows dogs is definitely possible, with 904 pet-friendly homes on offfer.
What's the best time of year to travel to Houston?
August and July are typically the warmest months in Houston with temperatures around 96 °F. January and February in Houston are the coldest, with 42 °F on average.
We list offers from thousands of providers, including: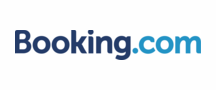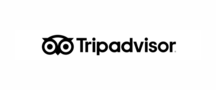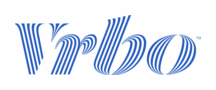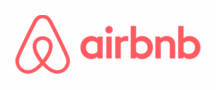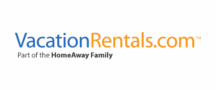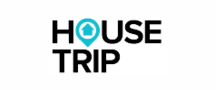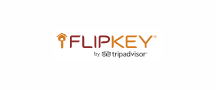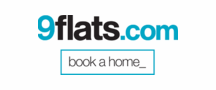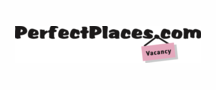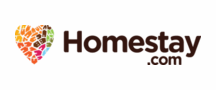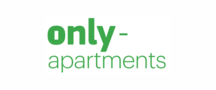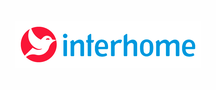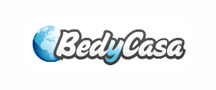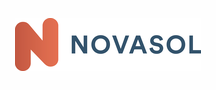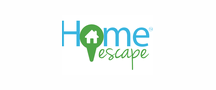 Vacation Destinations Near Houston
What are the top neighborhoods in Houston?
Explore More Vacation Ideas