Choose the perfect vacation rental
Recommended Vacation Rentals in Harrisonburg
Find your perfect vacation rental in Harrisonburg: from $40 per night
Vacation rentals with Wi-Fi
Apartments and vacation rentals with a kitchen
Vacation rentals and apartments with air conditioning
Popular Rental Amenities in Harrisonburg
You will have a large selection of properties to compare and choose from if you are looking for an accommodation including a pool in Harrisonburg. In addition, rentals with pools in Harrisonburg cost, on average, $146 a night. Most of the listed properties with pools are apartment rentals. a few of Harrisonburg's properties offering a pool are situated within two miles of water, divide your time between the pool and the waterfront
Find your Ideal Vacation Home in Harrisonburg, Virginia
Come to Harrisonburg to learn more about the history of the United States, enjoy outdoor activities, or experience the excitement of a local college football game. Situated between two major natural reserves, Shenandoah National Park and the George Washington & Jefferson National Forests, Harrisonburg offers many outdoor activities right on the doorstep of your lodging. Whether you're coming to see historic architecture and landmarks, or looking to spend some time in nature, there are house rentals available to suit your needs.
Where to find the best food in Harrisonburg?
Eating Out in Harrisonburg
Visitors looking to grab a fast bite outside of their house rentals should head to Grilled Cheese Mania. This modest and unpretentious eatery has indoor and outdoor seating, and serves a menu full of various kinds of grilled cheese sandwiches. Gluten free options are also available.
For something a little more upscale, the Local Chop & Grill House located in downtown Harrisonburg offers fresh locally-sourced meals to its customers. The restaurant is partnered with more than 50 local farmers to provide customers with new and creative homemade recipes all the time.
If you want to throw some cocktails in the mix at dinner, Food.Bar.Food is the place to be. This spot in downtown Harrisonburg serves "global comfort food" alongside creative and internationally inspired cocktail recipes, all in a clean and modern setting.
What are the best places to discover the arts and culture of Harrisonburg?
Arts & Culture
At James Madison University, the local college, visitors will find the Forbes Center of Performing Arts. This venue provides frequent performances which include dance, theater and music by national artists, students and even university faculty members.
Visitors should also consider stopping by the Court Square Theater, where the program includes a range of performances, from live music to foreign and independent film screenings. If it's more visual art you're after, take a trip to Smith House Galleries where monthly exhibitions focus on the work of local and contemporary artists.
What are the best nightlife spots in Harrisonburg?
Nightlife in Harrisonburg
If indulging in the craft beer culture of Harrisonburg sounds appealing to you, why not spend an evening in one (or a few) of the local breweries? Brothers Craft Brewing, Three Notch'd Brewing, Wolfe Street Brewing Co., and Pale Fire Brewing Co. all have taprooms where you can sample their creations. On the other hand, you may wish to try them all in one spot by going to Capital Ale House, a bar that serves over 100 types of beer on tap.
For live bands, DJs, and trivia quizzes, try either Ruby's Lounge or The Golden Pony. If a low-key spot in the city is more your thing, than Jack's Hideaway is the place to go. This bar is the only speakeasy in town, and worth finding. Have a few laid back drinks with the locals before heading back to your lodging for the night.
Where are the unique attractions in Harrisonburg?
Afternoon Excursions in Harrisonburg
To experience something a little different, try the Fields of Gold Farm Trail. Here you can browse a farmer's market, indulge in local wine tasting, catch a tour of a local farm, and even eat a meal with farm-to-table products.
A city proud of its craft beer culture, Harrisonburg offers a full-on experience with the Beerwerks Trail. During this tour, visitors are not only provided with some beer tastings, but also outdoor activities, food, and live music.
Nearby Shenandoah Valley is home to some of the most well-known caves in the nation. A few of the caves travelers may visit during their stay are the Luray Caverns, the Grand Caverns, and the Shenandoah Caverns. For an adventure filled with eerie, ethereal beauty, venture down into one of these underground marvels with a guided tour.
What are the best events and festivals in Harrisonburg?
Festivals and Events
The Rocktown Beer and Music Festival brings in over 3000 attendees every year. The event was created to celebrate the taste of good beer, living life, enjoying music, and being in great company. It's the perfect excuse for visitors to leave their house rentals and mingle with the locals.
The city of Harrisonburg has also created a week-long Bach Festival, meant to promote love and understanding of the compositions made by Johann Sebastian Bach. The event is a must for all classical music lovers.
Every 4th of July, Harrisonburg organizes the Valley Fourth to celebrate the occasion. Attendees at this event will find refreshments, quality food, live music, and varied entertainment that attracts people of all ages.
We compare more than 1,300 providers, including: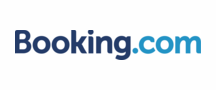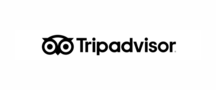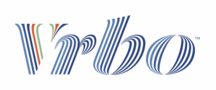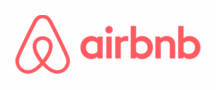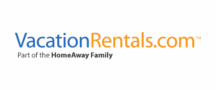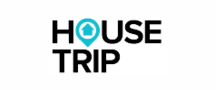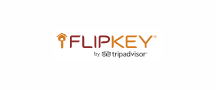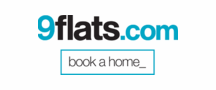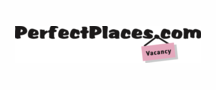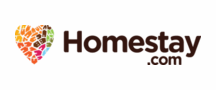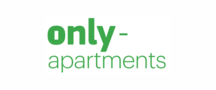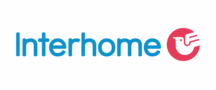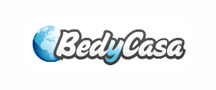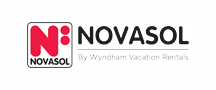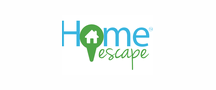 Vacation Destinations Near Harrisonburg
Vacation Rentals