Choose the perfect vacation rental
Recommended Vacation Rentals in Greeley
Find your perfect vacation rental in Greeley: from $29 per night
Vacation Houses With Pools
Dog-Friendly Vacation Rentals
Best vacation rentals with a balcony
Popular Rental Amenities in Greeley
One-third of the vacation rentals in Greeley welcome pets, which makes it a great vacation spot for pet owners. Hotel rooms are the most pet-friendly type of accommodation in Greeley. Also, a night in a pet-friendly vacation rental there costs, on average, $131. There's no need to look only outside the city for a rental, as a few of the pet-friendly rentals are very central (less than 2 miles from the city center).
Discover Culture and Gastronomy from your Vacation Rental in Greeley Colorado
When planning a vacation to Greeley Colorado, it's important to consider what sort of lodging you want, in order to find ideal accommodation at the best rates. Do you want to stay in a cozy family cabin, a practical bungalow, or a sleek townhouse? With house rentals, you get a complete home away from home, equipped with facilities like outdoor grills for home cooking and many other amenities.
Where to find the best food in Greeley?
International Cuisines
Greeley, Colorado offers a huge variety of cuisines for international guests to enjoy. Mexican, Italian, Indian, Salvadorian, and Nepalese are just some of the flavors on offer. You can enjoy a spicy curry, an authentic Salvadoreno pupusa tortilla flavored with loroco, or sip on a frothy horchata - all in the same city.
You'll find the best sushi at Sushi One, where everything is fantastic, from the miso soup to the desserts. Try steamed gyoza dumplings, a generous bowl of udon noodles, or baked mussels, with mochi ice cream and a cup of warm sake to finish. Service is fast and friendly, and the setting is clean and modern.
Fat Albert's offers excellent Irish cuisine. Huge portions of hearty comfort food such as burgers, wraps, nachos and jumbo shrimp are served with a big smile and washed down with pints of Guinness. Don't forget to leave some room for dessert - their pies are world-famous!
What are the best places to discover the arts and culture of Greeley?
Art and Culture
The Centennial Village Museum offers a fascinating glimpse of Greeley's past. With a collection of vintage homes, churches, a schoolhouse, and other structures to explore, it is a must-see destination for visitors. Let the knowledgeable staff tell you all about life for Greeley's residents in the 19th century.
In a similar vein, the historic home of the town's founder Nathan Meeker is also open to the public as a museum. Visitors who want to learn more about Greeley's heritage will find plenty to interest them in this two-storey adobe house filled with historical artifacts.
What are the best activities for families in Greeley?
Activities for Kids and the Whole Family
Activities available for children include going for a splash at one of Greeley's many water parks and pools. Sunrise Splash Park, Discovery Bay Pool and Waterpark and Island Grove are just a few of the options on offer.
Fort Fun is a one-stop amusement center filled to the brim with activities for kids and parents alike. Set beside a lake, it has go-karts, mini golf, laser tag, a skating rink and an arcade to keep the whole family occupied for the day.
What are the best nightlife spots in Greeley?
Nightlife and Going Out
Night owls will find plenty to do in this vibrant city. Catch a cult movie at the Kress Cinema and Lounge, where craft cocktails and light bites are served in an elegant art deco setting. Greeley is also home to several craft breweries serving homemade beer, such as WeldWerks and Wiley Roots Brewing Co.
Bulldog Pub and Grub serves beer, snacks and thin-crust pizza in a cheerful joint decked out with comic book and toy paraphernalia. Show lovers can also head to the Moxi Theater for a wide variety of live musical performances before heading back to their house rentals.
Where are the unique attractions in Greeley?
Excursion destinations in Greenley
The majority of visitors come to Greeley for its proximity to natural wonders and scenic trails. Greeley is only a drive away from the Rocky Mountain National Park, where you can go hiking, fishing, camping and horse riding in summer. In winter, the subzero temperatures and snowy landscapes make it ideal for sledding and cross-country skiing.
Other local excursion destinations include Greeley Ice Haus, a skating rink home to several local ice hockey teams, birdwatching spot Pawnee National Grassland, the Poudre River Trail, and the Colorado Model Railroad Museum, home to a huge operational model railroad.
What are the best events and festivals in Greeley?
Regular Events and Festivals in Greenly, CO
There are several recurring signature events in the local area of Greeley. August AgriCulture Fest and Feast is a foodie festival celebrating the community's agricultural heritage with lots (and lots) of eating.
The annual Cinco De Mayo festivities celebrate the Hispanic culture of the locals and feature music, dancing, games, crafts, and food - what better reason to leave your house rentals and get involved with the local culture?
The Greeley Blues Jam is a family-oriented two-day music festival in June packed with live blues performances from all the top acts in the business. Bring a picnic lunch and enjoy a day out in the sunshine with friends, family, and great music.
Finally, the famous Greeley Stampede is a 100-year-old northern Colorado tradition where rodeos, concerts, and other celebrations are held from late June to early July. It's one of the events that makes Greeley a certified Colorado Creative District, and is the largest 4th of July Rodeo event in the world.
We compare more than 1,300 providers, including: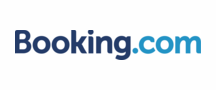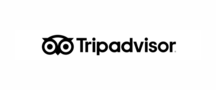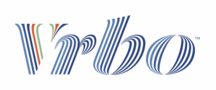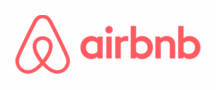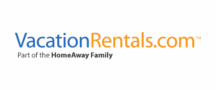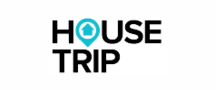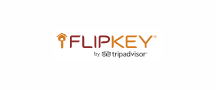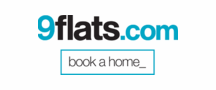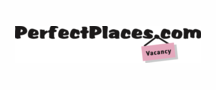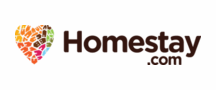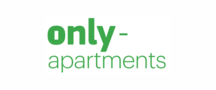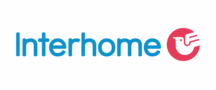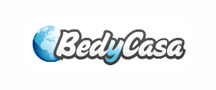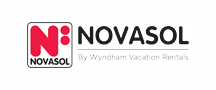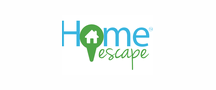 Vacation Destinations Near Greeley
Vacation Rentals