Choose the perfect vacation rental
Top Vacation Destinations in Georgia
Save up to 70%
Best Vacation Home Deals in Georgia
Find a welcoming vacation home for as little as $66 per night by searching among the 51143 properties featured in Georgia. The website HomeToGo instantly compares all of these properties so you can save up to 70%!
Recommended Vacation Rentals in Georgia
Find your perfect vacation rental in Georgia: from $66 per night
Vacation rentals with Wi-Fi
Vacation Rentals With Fireplaces
Apartments and vacation rentals with a kitchen
Popular Rental Amenities in Georgia
Listed above are the most preferred filters in Georgia and the number of accommodations that have them. HomeToGo's data highlights that "internet" and "TVs" are the most frequently offered amenities in Georgia. Plan your vacation in advance if you want to sweat it out in a sauna or you want a rental with a jacuzzi. There are just 489 listed accommodations providing "saunas" and 2,236 properties with "hot tubs."
Price and Availability Index in Georgia
Vacation Rental Price Information in Georgia
Rental Availability Information in Georgia
7-Day Weather Forecast in Georgia
Accommodations for your vacation in Georgia
More than half of the offers (52.55%) in Georgia are hotel rooms. They are the most frequent accommodations in this destination. In addition, the average nightly price of hotel rooms there is $166, and the median size is 360 ft². Moreover, this specific type of residence is optimal for couples and small groups, as most of the hotel rooms can accommodate 3 guests. If you are interested in another accommodation type, you could consider house rentals, which are the other most common accommodation option in Georgia. Our data reveals that the median price of house rentals is $529 a night for an area of 2,310 ft².
Stay in a Vacation Home to Explore Georgia's Immense Wilderness and Beautiful Cities
Georgia is a multi-faceted destination where you can enjoy relaxation and fun, as well as history and culture. Nature lovers explore the rugged Appalachian ranges, farmlands, and beautiful beaches, while culture vultures head to the museums to learn about local history. Comfortable beach houses bring you to breath-taking views over azure waters. Alternatively, find a vacation rental in Atlanta, the capital city of Georgia, and enjoy the metropolitan vibe.
Flying to Georgia
Whether you want to visit the galleries in Atlanta or explore the southern countryside, flying brings you to Georgia quickly and comfortably. Airlines flying to Georgia include Emirates, KLM Royal Dutch, Qatar Airways, and many more airlines. Travel times vary depending on your point of departure. For example, a flight from New York to Georgia takes about 3 hours.
Where to find the best food in Georgia?
Georgia's gastronomy: From Fine Dining to Roadside Diners
Foodies should set aside adequate time in Atlanta and Savannah, where eclectic eateries and fine dining establishments stand side by side. Locals line up outside Atlanta's Taquiera del Sol for tacos and margaritas, while Atlas tops best restaurant lists year after year, with inventive plates featuring exquisite ingredients curated by chef Christopher Grossman. No visit to Savannah is complete without stopping by at the popular carry-out restaurant Zunzi's, featured on the Food Network as a top contender for America's best sandwich.
While traveling between cities on a gastronomy tour, be sure to stop at one of the many roadside diners throughout the state. Visitors can score southern comfort foods such as barbecue or biscuits and gravy at any of Georgia's small towns. While roadtripping, look out for Yesterday's Cafe in Rutledge and Willie Jewel's Old School BBQ in Kingsland.
What are the best activities for families in Georgia?
Georgia Family Fun: Amusement Parks and Aquariums
Atlanta and Valdosta top the list for kid-friendly cities in the state of Georgia. With so much to do, a rental house or a cabin is a smart way to make the most of a vacation while enjoying the relaxing comforts of home. The Georgia Aquarium is one of the best in the nation and the largest in the western hemisphere. Atlanta also boasts Six Flags Over Georgia. which features high-speed roller coasters, kids rides, and Calypso Bay water park.
Valdosta is also home to an amusement park, perfect for family fun. In addition to a variety of thrill rides, Wild Adventures features several animal exhibits, as well as a water park. Although visitors can easily spend two days exploring Wild Adventures, Valdosta is also home to several parks and recreation areas, perfect for a family picnic or nature walk.
Where are the unique attractions in Georgia?
The 9 Best Lakes in Georgia
1. Lake Allatoona
Lake Allatoona offers tranquil waters and a beautiful shoreline. Plan a little getaway and camp out in the wilderness near the lake and enjoy a refreshing swim every day. Boating and fishing tours are also available.
2. Lake Lanier
Lake Lanier is conveniently located close to the capital city of Atlanta. This idyllic lake is also home to Margaritaville, a water park with all sorts of fun water slides and wave pools.
3. Lake Sinclair
Lake Sinclair brings you to secluded coves, providing privacy and relaxation for visitors. There are also 10 golf courses in the immediate area.
4. Lake Blackshear
Located in Crisp County, Lake Blackshear is renowned for its beautiful sunsets. Boating tours bring you to submerged Cypress trees in the middle of the lake.
5. Lake Seminole
Lake Seminole is a family-friendly destination with sandy beaches. Step out of your vacation rental for a refreshing swim, or a fishing excursion.
6. Lake Oconee
On top of its serene shorelines, Lake Oconee provides vacationers with golfing and water sports opportunities.
7. Chattahoochee National Forest
Lake Blue Ridge is located in the Chattahoochee National Forest. Guests discover waterfalls, go rafting, or hike through this protected nature area.
8. High Falls Lake
For loud, cascading waterfalls, head to High Falls Lake. The lake's calm waters make for great jet-skiing and fishing.
9. Lake Rabun
Lake Rabun is a meandering lake that comes to life during the summer. Indulge yourself with a boat trip on the lake and a visit to a local lakeside restaurant.
What are the best events and festivals in Georgia?
Yearly Events: Celebrate the State's Most Famous Crop With a Side of Music and Art
With so many yearly events and festivals throughout Georgia, you're likely to catch one of them during your visit. The Vidalia Onion Festival takes the eponymous small town by storm every April, bringing big name concerts, culinary exhibits featuring the namesake crop, and a carnival complete with fireworks.
The spring and fall seasons bring an abundance of festivals to Savannah. November's Children's Book Festival is the largest in the country, while the Savannah Jazz Festival and Savannah Film Festival are popular with locals and visitors alike. By choosing a nearby vacation home, guests can experience the best of festival season and the region's many attractions.
What are the must-see attractions in Georgia?
The 3 Best Beaches in Georgia
1. Cumberland Islands: Go to the Cumberland Islands to sunbathe amidst sand dunes, or sit in the shade beneath the trees surrounding the lake. Children love this beach, which is covered in collectible shells.
2. Driftwood Beach: Located on Jekyll Island, Driftwood Beach offers a striking setting. The trees growing out of the sand and the driftwood from the lake create a sculptural effect on this wild island.
3. Tybee Beach: This gorgeous stretch of sand is also the perfect place to purchase a souvenir for back home. There are also many restaurants serving fresh seafood here.
Frequently Asked Questions
How much does it cost to rent a vacation rental in Georgia?
The average nightly price for vacation rentals in Georgia is $66.
How many vacation rentals are available to book in Georgia?
August has the highest amount of available Hotel rooms and House rentals in Georgia, so you can expect plenty of offers, even for last-minute bookings.
What amenities are most popular for vacation homes in Georgia?
The most popular amenities for home rentals in Georgia include accommodations that have: internet, TVs, and pools.
How many vacation rentals are in Georgia?
Discover 52131 vacation rentals available to book in Georgia.
Are pets allowed in vacation rentals in Georgia?
Yes, there are 5,436 vacation homes in Georgia that allow pets, with an average price of $246 per night.
What's the best time of year to travel to Georgia?
If booking a vacation rental in Georgia, consider that rainy season is usually in December or January, with October often being the driest.
We list offers from thousands of providers, including: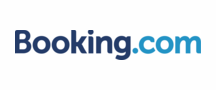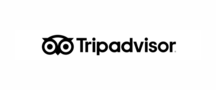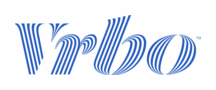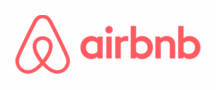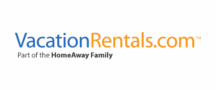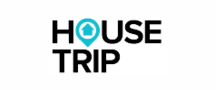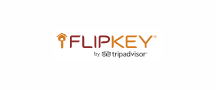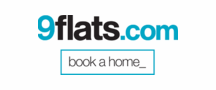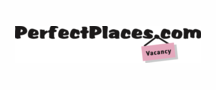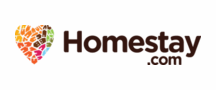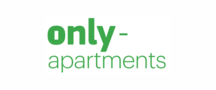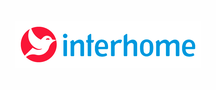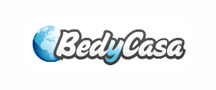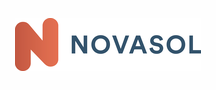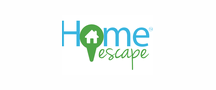 Explore More Vacation Ideas