Choose the perfect vacation rental
Book a vacation home with more flexibility
Save up to 68%
Best Vacation Home Deals in Gatlinburg
Compare and find a dreamlike vacation home for as little as $87 per night by exploring the 5729 properties listed in Gatlinburg. The website HomeToGo instantaneously compares all of these offers to help you save up to 65%!
Recommended Vacation Rentals in Gatlinburg
Find your perfect vacation rental in Gatlinburg: from $87 per night
Vacation Houses With Pools
Dog-Friendly Vacation Rentals
Best vacation rentals with a balcony
Popular Rental Amenities in Gatlinburg
Accommodations can be narrowed down based on different criteria. Above, you can see the number of properties that include a specific amenity in Gatlinburg. You can easily compare and find a property meeting your criteria in Gatlinburg if you need internet access during your vacation or you want to tune out with some TV time, as most accommodations include "internet" or "TVs." Three features that are not common are "saunas," "cribs," and "balconies/patios."
Price and Availability Index in Gatlinburg
Vacation Rental Price Information in Gatlinburg
This graph displays average prices of the vacation rentals and holiday apartments located in Gatlinburg. The most expensive dates to travel to Gatlinburg are in December (12/25 - 1/1). Vacation rental prices go down to $294 per night in February (2/19 - 2/26).
Rental Availability Information in Gatlinburg
Have a look at the above graph to see the global availability of vacation rentals in Gatlinburg. It is in December that you will find the week with the least available rentals (12/25 - 1/1). The week with the highest percentage of available rentals is in February (2/5 - 2/12).
The Weather in Gatlinburg
7-Day Weather Forecast in Gatlinburg
Accommodations for your vacation in Gatlinburg
More than a fifth of the offers (22.43%) in Gatlinburg are hotel rooms. They are the most prevalent vacation properties there. In addition, hotel rooms in this destination have an average cost of $230 per night and a median size of 410 ft². Furthermore, this category of accommodation is optimal for medium-sized groups and families, as the majority of hotel rooms can welcome 5 guests. Users looking for something else can also compare many house rentals, which are the other most popular accommodation option in Gatlinburg. Our data reveals that the average price of house rentals is $690 a night for an area of 1,890 ft².
Rent a Gatlinburg Cabin to Enjoy the Majestic Smoky Mountains
Soar into the heights of the Smoky Mountains and look down on the clouds over Gatlinburg. Spot black bears from your wooden cabin roaming amongst the wilderness. Take a trek along over 800 miles of trails, or take to the skies and try one of the many zip line experiences on offer in Gatlinburg.
What are the best places to discover the arts and culture of Gatlinburg?
Inspired Appalachian arts and jewelry
Home to the largest collective of independent artisans in North America, Gatlinburg is a haven for artists. Encounter real Appalachian art and handmade crafts created before your eyes in the studios and workshops. Observe the production process of these highly skilled artisans and purchase products oozing with heritage to remember your experience. Along the loop, there are over a hundred craftspeople displaying candles, quilts, watercolor paintings, and other handmade goods.
What are the best activities for families in Gatlinburg?
Great experiences for children in Gatlinburg
Young explorers can't get enough of Gatlinburg with over 800 miles of trails, camping ground, and horseriding trails. Teach them how to ski and snowboard, or ride down the mountain side on slides and tubes. Thrill seekers also whizz along a zip line over the dazzling natural environment, or even try whitewater rafting in rapids ranging from class 1 to class 4. On dry land, there's a mirror maze for those looking for something calmer. After all that, make a visit to Ripley's Aquarium, voted number one nationwide. And don't forget about all the fun activities you can organize in your vacation rental with mountain view, hot tub or game room.
Where are the unique attractions in Gatlinburg?
Best Amusement Parks in Gatlinburg
The big outdoor park Anakeesta Park is a top-rated Tennessee attraction. A cable car stop in downtown Gatlinburg, an area with numerous cabin rentals, will get you to the summit. Let the adventure begin as you glide from tree-to-tree soaking in views of the Smoky Mountain Range. Other attractions at Anakeesta include the slightly quirky, multi-sensory Vista Gardens, Treetop Skywalk, and Anavista Tower with its 360-degree views - you might spot your cabin rental or vacation rental from up here!
The gravity-propelled Alpine Coaster at Rowdy Bear Mountain Coaster Park will hurtle you through the woods, and best of all - you get to control the speed! The ride operates in rain, snow, hail and sun with intelligent safety features. Tip: Ride the coaster at night when it is beautifully and brilliantly lit. That's not all though - the park is also home to the world's first mountain glider. Get set for some free-falling and hang-gliding through the striking landscapes of Rowdy Bear Mountain. Come home to unwind at your vacation rental after a thrilling day.
A 2-mile aerial tramway ride from downtown Gatlinburg will get you to Ober Gatlinburg, a spectacular four-season ski resort and amusement park with year-round attractions. The park has been in existence for over 50 years which explains the vintage 1970s look. The Ski Mountain Coaster is the ultimate family experience as you race down the mountains at top speed. Expect close and curious encounters with the resident opossums, otters and bear cubs. Rest it out at your toasty Gatlinburg cabin rental. Finally, there's the award-winning amusement park, Dollywood, in nearby Pigeon Forge where cabin rentals are readily available. Located along the scenic foothills of the Great Smoky Mountains, you can expect over 50 rip-roaring rides, craftworks, live shows, and a cool water park all within close range of your cabin rental. Slides and rides aside, Dollywood also hosts two dinner shows - Dolly Parton's Stampede with its flurry of magnificent horses and riders, and Pirates Voyage where pirates, lagoons and even mermaids are part of the spell-binding experience.
What are the must-see attractions in Gatlinburg?
Top sights and attractions in Gatlinburg
Ober Gatlinburg
Ride the Aerial Tramway and Ski Mountain Coaster into the heights of the escarpment at this incredible ski park where you can encounter indigenous species and enjoy remarkable views at the Wildlife Centre and viewing area.
Gatlinburg Space Needle
From this 342-foot high observation deck, you can take in views of the entire city and the Smoky Mountains. There's even a virtual roller coaster, arcades, and old-style photography, so you won't need your selfie stick at Gatlinburg.
Great Smoky Mountains National Park
Black bears, wildflowers, historic homes and beautiful churches are some of the great features of the Great Smoky Mountains National Park. Trek through the stunning scenery that includes waterfalls, bluffs, and blackberries whilst keeping a safe distance from the majestic, wild black bears.
Little Pigeon River
The birds have chosen this spot as their favorite, and you'll agree after enjoying this amazing attraction with the kids. Drive go-karts, play a round of miniature golf, or check out Dollywood - those are just a couple of options for a fun-filled family day out.
Mount Le Conte
Hike the spectacular mountain to altitudes of 6,400 feet, and ascend past the cloud cover that lies beneath you like a peaceful layer of cotton. On your way, you'll witness some of the Smokies' most spectacular views.
Frequently Asked Questions
How much does it cost to rent a vacation rental in Gatlinburg?
The price for Hotel rooms and House rentals in Gatlinburg is $87 per night.
How many vacation rentals are available to book in Gatlinburg?
February has the highest amount of available Hotel rooms and House rentals in Gatlinburg, so you can expect plenty of offers, even for last-minute bookings.
What amenities are most popular for vacation homes in Gatlinburg?
Most travelers search for internet, TVs, and pools when booking a vacation rental in Gatlinburg.
How many vacation rentals are in Gatlinburg?
Discover 5697 vacation rentals available to book in Gatlinburg.
Are pets allowed in vacation rentals in Gatlinburg?
If traveling with a dog in Gatlinburg, 9% of vacation rentals allow pets.
What's the best time of year to travel to Gatlinburg?
June and July are typically the warmest months in Gatlinburg with temperatures around 87 °F. January and February in Gatlinburg are the coldest, with 28 °F on average.
We list offers from thousands of providers, including: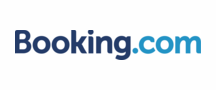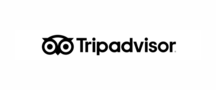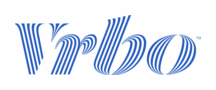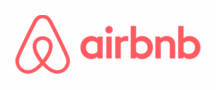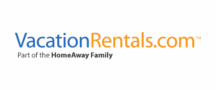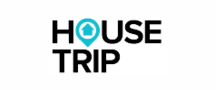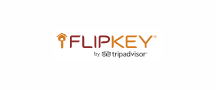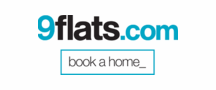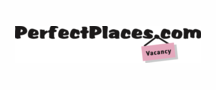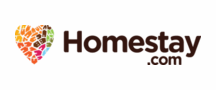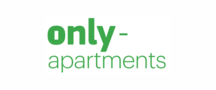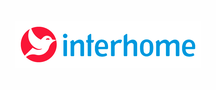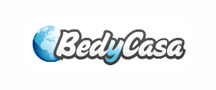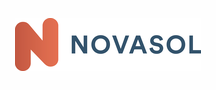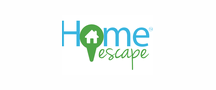 Vacation Destinations Near Gatlinburg
Explore More Vacation Ideas