Choose the perfect vacation rental
Book a vacation home with more flexibility
Save up to 59%
Best Vacation Home Deals in Galveston
Find a dreamlike property from $85 per night by exploring the 5758 options listed in Galveston. Using HomeToGo you can instantaneously search and compare the offers of each listed property to find the best deal and save up to 94%.
Recommended Vacation Rentals in Galveston
Find your perfect vacation rental in Galveston: from $85 per night
Vacation Houses With Pools
Dog-Friendly Vacation Rentals
Best vacation rentals with a balcony
Popular Rental Amenities in Galveston
Filters are conveniently available to help you tailor your search and find the ideal accommodation in Galveston. Most of the vacation rentals in Galveston offer "internet" or "TVs," which makes it a wonderful destination if you need internet access during your vacation or you want to tune out with some TV time. Plan your vacation in advance if you love sweating the stress away in saunas or you want a rental providing a crib. There are just 151 listed properties including "saunas" and 261 accommodations including "cribs."
Price and Availability Index in Galveston
Vacation Rental Price Information in Galveston
This graph displays average prices of the vacation rentals and holiday apartments located in Galveston. in Galveston, prices can go up to $495 (7/9 - 7/16). Conversely, the cheapest average prices are in a week of September (9/17 - 9/24).
Rental Availability Information in Galveston
Check how busy Galveston is with our availability graph. Be careful if you plan to go to Galveston in August, as it comprises the busiest week of the next 12 months (8/6 - 8/13). Conversely, it is in December (12/4 - 12/11) that the highest percentage of rentals are available.
7-Day Weather Forecast in Galveston
Accommodations for your vacation in Galveston
In Galveston, one-third of the 5580 vacation accommodations are house rentals, which represent 31.95% of its accommodations being offered. Additionally, these accommodations have a median size of 1,640 ft² as well as a median price of $552 per night. Furthermore, if you are going in a group of 9, house rentals are an excellent accommodation type in Galveston, as they usually welcome this exact group size. Vacationers looking for something other than house rentals can also compare many hotel rooms, which are the second most popular property type in Galveston. Hotel rooms in Galveston are 440 ft² on average, with prices averaging $247 per night.
Enjoy the coastal pleasures of Texas with Galveston beach rentals
Located on the coast of the Bay of Texas, Galveston offers an ideal coastal vacation in the Lone Star State. The town of Galveston is located on Galveston Island, on the southern edge of Texas. At one time, the town was among the largest ports in the United States. Today, this deep heritage lives on in the town's culture, activities and districts that provide fun for the whole family during your vacation in a comfortable Galveston vacation rental.
Galveston has a fascinating history that has been well preserved throughout the years, one that is well worth exploring during your stay in the area. The town is home to six historical districts and has more than 60 buildings listed in the National Register of Historic Places, making it one of the most historically important locations of nineteenth century history in the United States.
Getting to Galveston island
The town of Galveston is located approximately 50 miles south of the major transit hub of Houston, Texas. Houston's George Bush Intercontinental Airport has scheduled flights to a large number of domestic and international destinations. Houston Hobby Airport is located slightly closer to Galveston Island and is served primarily by Southwest Airlines. Vacationers arriving in Houston by air have the choice of renting a car for the short drive to Galveston, or traveling to your Galveston vacation rental by shuttle service or bus. Galveston is a highly walkable town, although visitors that are traveling with kids or interested in exploring the area around Galveston are better off hiring a vehicle.
Where to find the best food in Galveston?
The 5 Best Restaurants in Galveston Where You Can Eat Like a Local
1. Fish Tales
Relax on the restaurant balcony with views out over the Seawall. Try the unique seafood options such as Shrimp Kisses, which is shrimp wrapped in bacon and stuffed with jalapeño-jack cheese.
2. Mosquito Cafe
This local favorite has a warm atmosphere and delicious food options like pecan-crusted brie or Baja-style fish tacos.
3. Gaido's
A restaurant that opened in 1911 and has been serving the people of Galveston ever since. Famous for their Creole crawfish fondue and seafood gumbo.
4. Cajun Greek Restaurant
This place has something to please everyone on their menu. Delicious options include seafood stuffed jalapeños and fried catfish.
5. Leon's Barbeque
Head to Leon's for some truly authentic Texas-style BBQ. The prime beef brisket sandwich and sticky ribs have made this a local favorite.
What are the top sights in Galveston?
8 Fun Things to Do in Galveston During Your Visit
1. Explore The Strand
The historic town center is where Galveston's Mardi Gras celebrations take place. You'll also find Victorian buildings containing restaurants, bars and curio shops located within easy distance from your Galveston vacation rental.
2. Check Out the Silk Stocking National Historic District
Located conveniently between Broadway and Seawall Boulevard, the area is enjoyable to explore on foot and contains a large collection of homes built between the American Civil War period and World War II.
3. Walk Along Galveston's 61st Street Fishing Pier
The 61st Street Fishing Pier isn't only about fishing, although you'll find an abundance of tackle shops there. It's also a great place to take in the ocean views with a drink and a snack in hand.
4. Enjoy Schlitterbahn Galveston Island Waterpark
Family fun is guaranteed at Schlitterbahn Galveston Waterpark, where you'll find rides, slides and tubes suitable for children and adults of all ages. Get in touch with your inner child!
5. Go Wild at Moody Gardens
There are lots to see and do at the Moody Gardens theme park including aquariums, water park with slides and lazy river, high ropes course, 3D theater and indoor rainforest.
6. Discover Bishop's Palace
The Victorian mansion of Bishop's Palace opened to the public in 1963, and visitors can now enjoy the stained glass windows, intricate interior design and luxury furnishings including a solid silver fireplace.
7. Visit to the Seawall
If you want some fresh air outside of your Galveston vacation home, visiting the Seawall is a great option for biking, blading and enjoying an ice cream with a beautiful view of the Gulf of Mexico.
8. Take the Ferry to Port Bolivar
For an enjoyable ride, take the ferry between Galveston and Port Bolivar for the chance to see dolphins swimming alongside the ship and beautiful sunset and sunrise views. As a bonus, the voyage is free of charge!
What are the best places to discover the arts and culture of Galveston?
Experience Galveston's artistic and cultural scene
Galveston is a hot spot for art and culture in the southern United States. Galveston Arts Center offers a rotating exhibition of contemporary art with a particular focus on Texan artists.
The center is also the organizer of the famous Galveston ArtWalk, which takes place every sixth Saturday. The walk promotes the town's visual art community through guided walks in the town's historical districts, highlighting artwork in existing commercial galleries and cafés along the way. It is a unique way for visitors in Galveston to experience the heart of this vibrant community.
Another popular cultural destination to visit during your stay in your Galveston vacation home is the Bryan Museum. The museum is home to an extensive collection of historical artefacts from the island and from across Texas.
Where are the unique attractions in Galveston?
The 5 Best Beaches in Galveston
1. Stewart Beach
A family-friendly beach with lifeguards, restrooms, chair rentals, and a playground. Sandcastle building lessons and other activities are offered during the summer months.
2. Galveston Island State Park
This is a peaceful place away from the crowds and with all the amenities you could need. Enjoy outdoor activities such as swimming, hiking, and birdwatching at this beach.
3. Beachtown Development
A favorite beach for locals that allows dogs to run free and has a nice cafe on the side. The beach is safe for swimming and has rental beach huts for when you want to relax.
4. Pirates Beach
A quiet and safe beach close to a number of beach rentals. There are often sea turtles nesting along this particular stretch of shoreline.
5. San Luis Pass
This beach has very calm waters due to the shape of the bay and miles of golden sand. There are restrooms and picnic facilities available.
What are the best events and festivals in Galveston?
5 Big Annual Events in Galveston
1. Mardi Gras
This traditional Mardi Gras has been running for over 100 years. Book your balcony tickets in advance to get the best view of the parades and to really be a part of the party. After the parade, head to one of the many live music venues to dance the night away. The event normally takes place in February.
2. County Fair
Celebrate all things country and the life of a cowboy at the County Fair and Rodeo. Listen to the best artists in country music every night and during the day watch the rodeo and eat traditional food from the vendors.
3. Spring Break
Head to Galveston for spring break with friends or family. There are plenty of exciting events that take place during spring break such as St. Patrick's Day celebrations, Schlitterbahn Waterpark hosts a festival throughout spring break, and Moody Gardens provides family-friendly fun at the aquarium.
4. Galveston Island Wine Festival
This event takes place in April each year and brings together all the best wineries from around Texas. Food vendors provide some of the best cuisine in Texas. If you are still feeling energetic, you can take part in the 5-kilometer run that is part of the weekend's celebrations.
5. Greek Festival
In October, celebrate all things Greek by tasting the best Greek cuisine, drinking Greek wine, and dancing to live musical entertainment.
Frequently Asked Questions
How much does it cost to rent a vacation rental in Galveston?
The price for House rentals and Hotel rooms in Galveston is $117 per night.
How many vacation rentals are available to book in Galveston?
There are currently 5580 vacation homes in Galveston to browse and book for your next trip.
What amenities are most popular for vacation homes in Galveston?
The most popular amenities for home rentals in Galveston include accommodations that have: internet, TVs, and pools.
How many vacation rentals are in Galveston?
Galveston has 5580 House rentals and Hotel rooms on offer to rent.
Are pets allowed in vacation rentals in Galveston?
If traveling with a dog in Galveston, 13% of vacation rentals allow pets.
What's the best time of year to travel to Galveston?
July and August are typically the warmest months in Galveston with temperatures around 91 °F. January and February in Galveston are the coldest, with 51 °F on average.
We list offers from thousands of providers, including: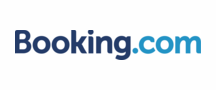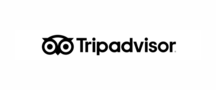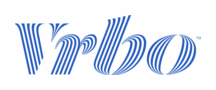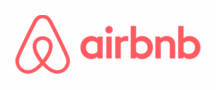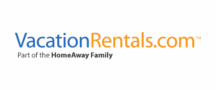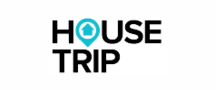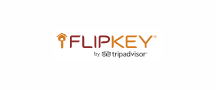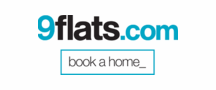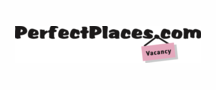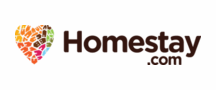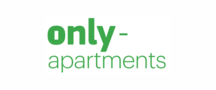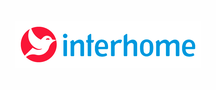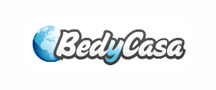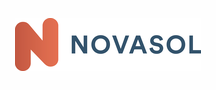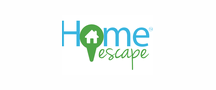 Vacation Destinations Near Galveston
Explore More Vacation Ideas