Choose the perfect vacation rental
Recommended Vacation Rentals in Fullerton
Find your perfect vacation rental in Fullerton: from $54 per night
Vacation rentals with Wi-Fi
Apartments and vacation rentals with a kitchen
Vacation rentals and apartments with air conditioning
Popular Rental Amenities in Fullerton
You will have a large selection of rentals to compare and choose from if you are looking for a rental providing a pool in Fullerton. Interestingly, our data shows that more hotel rooms include a pool than apartment rentals. Additionally, they can host 4 vacationers, on average, while apartment rentals with pools can accommodate an average of 7 vacationers. a few of Fullerton's properties offering a pool are situated within two miles of water, divide your time between the pool and the waterfront
Explore the Lush Suburb of Fullerton from your Vacation Home
Fullerton is in Orange County. It is a large city that can rival Los Angeles as far as the number of attractions is concerned. Party monsters will appreciate the nightlife in Fullerton, while families on vacation can find many excursions to explore and cheap house rental options. A house rental in Fullerton features numerous amenities. So, you cannot fail to find the right home.
Where to find the best food in Fullerton?
Best Place to Dine in Fullerton
Hopscotch Tavern is one of the best eateries in Fullerton. But you can only find the best food if you go to the hotel early. The while bar is located right at the center of the Fullerton's downtown district. Their menu includes entrees, burgers, and many other dishes that would satisfy anyone. Their burger is called Haystack Burger. It is made of a fried egg, melted cheddar cheese, a crispy potato nest, applewood smoked bacon, garlic aioli mayo, house-made pickles, tomato, and caramelized onions lettuce, which makes the burger exquisite.
Zombie Donuts is spooky every day of the year. So, you do not need to wait until Halloween to come here. The place is the most uniquely designed donut store in Fullerton. With deliciously named treats such as Rabies Babies or Cereal Killers. These donuts will intrigue you with their taste and foaming. Zombie donuts also serve vegan donuts.
What are the best places to discover the arts and culture of Fullerton?
Arts & Culture in Fullerton
Maverick Theater Plays are incredible and professional. It is hard to imagine how they keep doing it so perfectly. The performances here are silly, fun, and well-executed. The most popular one is King Kong show.
Clayes Performing arts center is one of the best venues to see professional performances. Moreover, the prices are reasonable and you can enjoy a show or concert more often if you visit Fullerton.
The Fullerton Museum features Guitar display and Leo Fender Music. The museum is a Fullerton jewel. If you love the guitar, especially the Stratocaster, then you must come here.
Cat006
Experience the Best Nightlife of Your Life in Fullerton
Stubrik's is a quiet and cozy nightlife spot. The restaurant has two sections: an upper-level pool table area, and a dimly-lit dining area. The lounges are spacious with TVs and space for live performances. The nightlife spot opens every day from 4 pm to 2 am in the morning.
The Continental Room is in Santa Fe Avenue. The venue comes with various sections including a room designated for pool tables. It also has an outdoor patio where you can relax to have a drink or chat. The Continental Room is known for its quality martinis. It opens every day from 10 pm to 1 am in the morning.
What are the best activities for families in Fullerton?
Activities to Do with Children in Fullerton
Dreams come true at the Disney Resort. Here you and your family can check out eight incredible "lands" that arouses your imagination. Among the favorites things for kids include Big Thunder Mountain Railroad, It's a Small World, and Space Mountain.
Knott's Berry Farm lets you explore all the thrills. Situated in Buena Park, the farm is the home to 21 water rides, the Soak City Water park, the heart-pumping Supreme Scream, Silver Bullet, and Ghost Rider. If you have small children, they would love the Ghost Town or Camp Snoopy for live shows, kiddy rides, and entertainment.
Adventure City is among the best theme parks in Orange County. It is an ideal place for a family because of the family-friendly attractions, shows, and 17 rides. Get to enjoy the classic amusement rides like the Carousel. Why not try the balloon ride at the theme park? Adventure City allows you to explore the skies 30 feet in the air, and know more about aviation at the same time. You will also get a chance to go to a minute airport terminal to get there.
Where are the unique attractions in Fullerton?
Excursion destinations Fullerton
The Muckenthaler Art and Cultural Center was initially called The Muckenthaler House. The mansion is now an art and cultural hub for the community. Walter and Adella Muckenthaler built the Spanish colonial revival style mansion in 1924. The 18-room structure is surrounded by an 8.5-acre estate and houses a range of culture and art-based events regularly, including festivals, musical and theatrical performances, and gallery exhibitions.
Laguna lake park is another commendable excursion destination in Fullerton. If you are an outdoor enthusiast or a nature lover, Laguna Lake Park is a haven. Laguna Lake is right at the hub of the park, surrounded by a couple of trails that are great for hiking, running, jogging, horseback riding, cycling, or walking.
The Fullerton Arboretum features an 11 hectare botanical garden with more than 4000 thousand plant species from different places of the world. It is the largest botanical garden in Fullerton. Here, you can learn a lot of things about plants and agricultural history.
We compare more than 1,300 providers, including: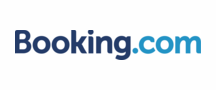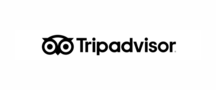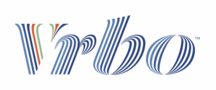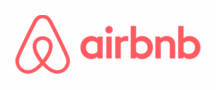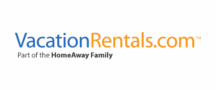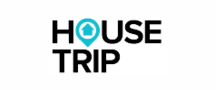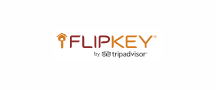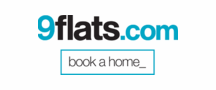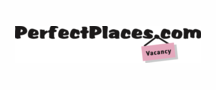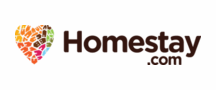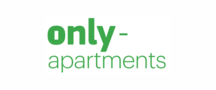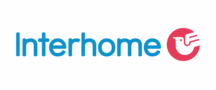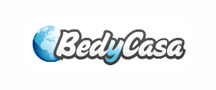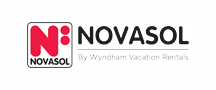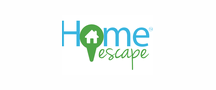 Vacation Destinations Near Fullerton
Vacation Rentals