Choose the perfect vacation rental
Save up to 50%
Best Vacation Home Deals in Fort Myers
Compare and find a vacation home that meets your needs among the 1,153 great rentals from numerous providers in Fort Myers. Using HomeToGo's search feature you can instantly compare the prices of each available rental to discover the best deal and save up to 42%.
Recommended Vacation Rentals in Fort Myers
Find your perfect vacation rental in Fort Myers: from $71 per night
Vacation rentals with Wi-Fi
Vacation rentals and apartments with air conditioning
Apartments and vacation rentals with a kitchen
Popular Rental Amenities in Fort Myers
Filters are conveniently available to help you find the ideal accommodation in Fort Myers. Most of the vacation rentals in Fort Myers include "internet" or "TVs," which makes it a wonderful destination if you can't imagine a vacation without internet or you want to tune out with some TV time. Not as many vacation rentals in Fort Myers are available if you want a rental with a jacuzzi or if you want to go fishing as "fishing" and "hot tubs" are not very common amenities in this destination.
The Weather in Fort Myers
7-Day Weather Forecast in Fort Myers
Accommodations for your vacation in Fort Myers
More than two-thirds of the accommodations (76.11%) in Fort Myers are hotel rooms. They are the most typical properties in this destination. In addition, these properties have a median size of 400 ft² and a median price of $235 per night. Furthermore, these rentals are excellent for 4 as that is the average number of people hotel rooms can accommodate in Fort Myers. You can also consider other types of accommodation in Fort Myers. House rentals are, for example, another popular accommodation option in this destination, with 104 being offered. House rentals in Fort Myers are 2,050 ft² on average, with average prices of $344 a night.
Book Your Fort Myers Vacation Home for a Vacation in the Sun
With its paradisical beaches, seafood delights and a spirited downtown district, Fort Myers makes for a fresh vacation option with the family. Kids will love the outdoor activities, parks, museums and planetariums that have been carefully designed with young ones in mind. Book your vacation rental in Fort Myers to discover this exciting location.
How to get to Fort Myers?
Flying Into Fort Myers
Fort Myers is primarily served by the Southwest Florida International Airport (RSW) which is 14 miles from the city center. Visitors also land at the Charlotte County Airport and Naples Municipal Airport that have frequent interstate connections. For convenience, hail a taxi that can take you directly to your vacation rental in Fort Myers in comfort.
Where to find the best food in Fort Myers?
Dine in Style in Fort Myers
Fort Myers cuisine typically includes lots of seafood which is not surprising considering its location along the Gulf of Mexico and the Caloosahatchee River. Choose a waterfront restaurant for a romantic meal under the stars. The downtown Skip One Seafood Restaurant serves up speciality platters consisting of frog legs, lobsters, snow crabs, soft shell crabs and more. Prawnbroker Restaurant and Fish Market is another favorite that seldom disappoints.
For an elegant supper, dine at The Verandah restaurant, housed in two early 20th century homes in downtown Fort Myers. The town has plenty of chain and fast-food restaurants for those looking for something familiar.
What is the weather like in Fort Myers?
A Good Time to Visit Fort Myers
Fort Myers is an all-weather destination owing to its predominantly sunny climate. However summer is the undisputed peak season. Vacation rentals in Fort Myers can be hard to find during this period so book well in advance. Rain in June is also a possibility so carry some rain gear just in case.
September to November is quieter as it's hurricane season, but there will be a lot more availability and variety in vacation homes around Fort Myers. The season picks up in winter as residents from the colder states head south and descend for a jaunt in the sun. March to May is Spring Break, so many of the vacation rentals in Fort Myers will be filled with college students.
What are the top sights in Fort Myers?
9 Things to Do and See in Fort Myers
1. Edison & Ford Winter Estates
Dedicated to friends Thomas Edison and Henry Ford, this museum is housed within their adjacent former winter homes. A great program of events, tours and a botanical garden make this a must-visit attraction.
2. Casula Nature Center and Planetarium
With its bald eagles, alligators, hawks and owls, as well as wetlands, artificial habitats and space-related shows, the Casula Nature Center and Planetarium is a great attraction for all the family.
3. Bunche Beach
Located between Fort Myers Beach and Sanibel Island, Bunche Beach is a fantastic spot for kayaking and birdwatching. Kids will love collecting shells here at low tide.
4. Manatee Park
Witness the endangered Florida Manatee in its natural environment, from special viewing areas. You can also launch a canoe into the Orange River from here, visit the butterfly gardens and refuel in the picnic area.
5. Lakes Regional Park
The 279-acre public park south of Fort Myers features a scenic boardwalk, biking trails, fragrant gardens, kayaking opportunities and a 15-minute Lakes Park & Gulf Railroad ride.
6. Six Mile Cypress Slough Preserve
Alligators, otters, turtles and wading birds reside in these tranquil wetlands that expand over 3,500 acres. Visit the Interpretive Center and observe the wildlife from the boardwalk.
7. IMAG History & Science Center
Come and delve into subjects as diverse as marine life, anatomy and the weather at this popular attraction. This informative museum has more than 50 exhibitions, many of which are interactive.
8. Butterfly Estates
One of the most colorful places in Fort Myers, these beautiful estates are home to the Florida butterfly species, cascading waterfalls and a flurry of exotic plants.
9. Edison Mall
For those looking to engage in some retail therapy while on vacation in Fort Myers, be sure to check out the Edison Mall, which is home to an impressive range of retailers and eateries.
What are the best activities for families in Fort Myers?
The 3 Best Places for Fishing Near Your Fort Myers Vacation Rental
Whether you want to set off for a fishing expedition with professional anglers or have a fun fishing trip with your family, Fort Myers is the fishing holiday destination that will make your buddies jealous. With its long, idyllic piers, and day-long fishing excursions, Fort Myers delivers the best fishing experience.
1. Sanibel Island
The island's lighthouse provides a fantastic fishing spot. You can get a fishing license and fishing equipment at the Bait Box fishing store, not far from the lighthouse. If you are also into collecting shells, be sure not to miss out on this shelling paradise.
2. Fort Myers Fishing Pier
Thanks to its 7 miles of coastline, Fort Myers abounds with fishing spots. The Fort Myers Beach Pier, however, is the most popular one. Relax near your beach rental and suck up some vitamin D while angling the afternoon away.
3. Punta Rassa
Nothing beats the exciting adventure of deep sea fishing at Punta Rassa, near the islands of Captiva and Sanibel. You will find several fishing charter boats here, which specialize in catching redfish, snook, tarpon and sea trout.
Where are the unique attractions in Fort Myers?
Excursion Ideas
An excursion to the nearby Sanibel and Captiva Islands is a must if birdwatching and dolphin sightings intrigue you. Bowman's Beach is thickly-shaded area, just perfect for an al fresco picnic, while Blind Pass on Captiva island attracts families with young kids for its calm, shallow waters and snorkeling opportunities. Shell collectors will be blown away by the sheer variety that glisten under the Florida sun.
Sanibel Island is also where the manatees and loggerhead turtles return to the shore each May to lay their eggs. Bailey Tract and Lighthouse Beach on Sanibel are worth visiting, as is the Corkscrew Swamp Sanctuary in Fort Myers. Another attraction kids will love is the JN Ding Darling Wildlife Refuge, a fantastic 7,600 acre wildlife refuge where you can spend the day paddling, hiking, swimming or biking through the well-marked trails. The Great Calusa Blueway paddling trail features a 138-mile long waterway that weaves its way through bays, creeks, mangrove tunnels and estuaries.
What are the best events and festivals in Fort Myers?
Regular Events in Fort Myers
Fort Myers boasts quite a varied cultural calendar, pleasing to all tastes. February features ArtFest Fort Myers and the Southwest Florida & Lee County Fair, while April teases seafood lovers with the Fort Myers Beach Shrimp Festival & Parade. Film enthusiasts will enjoy the Fort Myers Beach Film Festival.
Summer kicks off with MangoMania, a fiesta that celebrates the harvest of Pine Island's juicy mangoes and other tropical fruits. Those passionate about motorcycles should check out Fort Myers Bike Night, which happens every second month. In the fall, the Fort Myers Boat Show is Florida's flagship boating event.
Come watch the sculptors at November's American Sand Sculpting championship Festival. The year closes with Edison & Ford Vacation Nights which features nightly entertainment and brightly-lit river cruises.
Fort Myers is a delightful destination with activities and sights, so book your vacation rental in Fort Myers to enjoy the ultimate family getaway.
What are the must-see attractions in Fort Myers?
The 5 Best Beaches in Fort Myers
Known for its pure white sand beaches, Fort Myers offers you a chance to discover the best of South-West Florida. With a beach rental, you can start your adventure, from the secluded but gorgeous beaches of Cayo Costa to the bustling beach at Lynn Hall.
1. Causeway Islands
This beach may not be the most scenic in the area, but the constant strong winds make it popular with surfing and extreme sports enthusiasts.2. Lynn Hall Memorial Park
Welcome to the most popular family attraction in Fort Myers! Apart from having lots of beach amenities including a fishing pier, a pavilion, restrooms, and picnic facilities, there are also plenty of shops and eateries here.
3. Cayo Costa State Park
This is a pristine nature park with 9 miles of secluded beaches, offering incredibly good fishing and swimming opportunities.
4. Captiva Beach
This beach is known as a romantic beach because of its stunning beauty and divine sunset views. A hidden treasure of South-West Florida, the beach has crystal clear waters that are an invitation to swim. You can rent a beach condo here with the sparkling waters just outside your front door.
5. Sanibel Island Lighthouse Beach Park
Offering fantastic views over the Gulf of Mexico and the Fort Myers skyline, this beach is also home to the Sanibel Lighthouse, which is the most photographed landmark in the area. The beach is also popular for sunbathing and shelling.
Frequently Asked Questions
How much does it cost to rent a vacation rental in Fort Myers?
The price for Hotel rooms and House rentals in Fort Myers is $71 per night.
How many vacation rentals are available to book in Fort Myers?
There are currently 1,153 vacation homes in Fort Myers to browse and book for your next trip.
What amenities are most popular for vacation homes in Fort Myers?
If you're looking to book a vacation rental in Fort Myers, the most common amenities others search for are houses with internet, TVs, and pools.
How many vacation rentals are in Fort Myers?
Discover 1,153 vacation rentals available to book in Fort Myers.
Are pets allowed in vacation rentals in Fort Myers?
Finding a cabin rental in Fort Myers that allows dogs is definitely possible, with 87 pet-friendly homes on offfer.
What's the best time of year to travel to Fort Myers?
If booking a vacation rental in Fort Myers, consider that rainy season is usually in July or August, with January often being the driest.
We list offers from thousands of providers, including: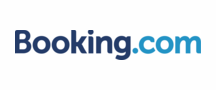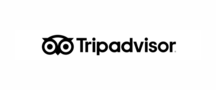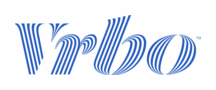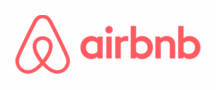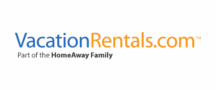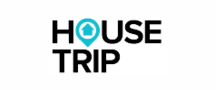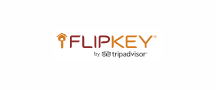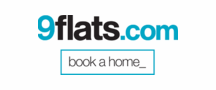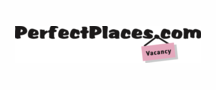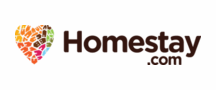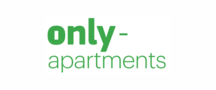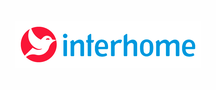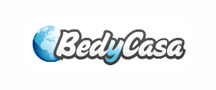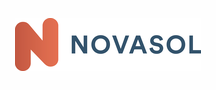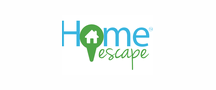 Vacation Destinations Near Fort Myers
Explore More Vacation Ideas