Choose the perfect vacation rental
Save up to 38%
Best Vacation Home Deals in Fort Lauderdale
Recommended Vacation Rentals in Fort Lauderdale
Find your perfect vacation rental in Fort Lauderdale: from $101 per night
Vacation rentals with Wi-Fi
Apartments and vacation rentals with a kitchen
Vacation rentals and apartments with air conditioning
Popular Rental Amenities in Fort Lauderdale
Choose a filter above to look for an accommodation meeting your needs among all of the properties in Fort Lauderdale. HomeToGo's data reveals that "internet" and "pools" are the most frequently provided features in Fort Lauderdale. Plan your vacation in advance if you like to end your days curled up by the fire or you want to sweat it out in a sauna. There are just 92 listed properties including "fireplaces" and 384 properties providing "saunas."
The Weather in Fort Lauderdale
7-Day Weather Forecast in Fort Lauderdale
Accommodations for your vacation in Fort Lauderdale
Nearly half of the properties (41.97%) in Fort Lauderdale are hotel rooms. They are the most typical properties there. Additionally, these accommodations have a median size of 510 ft² as well as cost, on average, $338 a night. Furthermore, these properties are a great option for 3 it represents the average number of guests hotel rooms can host in Fort Lauderdale. If you are searching for another type of accommodation, you can search many other available options, such as apartment rentals, which are the other very typical type of property in Fort Lauderdale. The average size of apartment rentals in Fort Lauderdale is 970 ft², and the average price is $272 per night.
Explore Fort Lauderdale Like a Local
Located just north of Miami, Fort Lauderdale is not only a major port for cruise ships. It's also a popular tourist destination in its own right, attracting visitors looking to enjoy its well-class beaches, upscale restaurants, and quaint canals.
Make the most of the sun, sea, and sand by renting with your own vacation rental close to the water. A Fort Lauderdale beach condo rental is the most common type of vacation rental in this part of Florida. These beach condos can range in size from spacious multi-floor units that can accommodate large families or groups of friends to studio rentals ideal for singles and couples. The buildings are typically modern and most of them offer views of the ocean or canals.
How to get to Fort Lauderdale?
How to Get to Your Fort Lauderdale Vacation Rental
By air
The city is served by the Fort Lauderdale-Hollywood International Airport (FLL), which has international as well as domestic connections. The airport lies around 3 miles from Fort Lauderdale's Central Business District. Miami is just 20 miles away and is the nation's primary gateway to Latin America.
To get to the city center, take the Broward County Transit bus Route 1 that connects through the Central Terminal. There are buses to Aventura in Miami-Dade County as well. The Tri-Rail service also connects to the Fort Lauderdale/Hollywood International Airport Tri-Rail station, where passengers can use a shuttle to the airport. A hired taxi will get you more quickly to your Fort Lauderdale vacation rental.
By car
From Orlando: Those driving from Orlando should take the I-4 S to the Florida Turnpike and from there follow the I-95 S to Fort Lauderdale. The drive takes you through West Palm Beach and Boca Raton. Driving from Orlando to Fort Lauderdale takes about three hours and the drive distance is about 220 miles.
From Tampa: To drive from Tampa to Fort Lauderdale take the I-75 S until you get to Broward Boulevard exit to central Fort Lauderdale. The drive goes through the Everglades National Park and is very scenic. The total distance is about 260 miles and the drive time is around four hours. However, you might want to consider leaving time to stop and see part of the Everglades!
From Jacksonville: If you're driving from Jacksonville, take the I-95 S and follow the road for 320 miles, until you get to Fort Lauderdale. The drive goes past Daytona Beach and Melbourne, in case you're looking to stop and explore along the way. The drive time for this journey is about four hours.
Where to find the best food in Fort Lauderdale?
The 9 Best Restaurants in Fort Lauderdale
1. Foxy Brown is a hipster gastropub that serves delicious takes on classic dishes such as grilled cheese made with banana bread and Nutella.
2. Temple Street Eatery is a fusion restaurant with a menu influenced by the cuisines of Vietnam, China, and Mexico. Try the kimchi quesadilla.
3. Kelly's Landing has been serving fresh, local seafood since 1987. Some of the best dishes include the Ipswich clams and fried oysters.
4. Shuck 'N Dive is a Cajun eatery and sports bar that serves fried oyster po' boys and voodoo heat chips on the side.
5. Casablanca Cafe is housed in a refurbished house from the 1920s and serves blue crab crusted mahi-mahi and walnut chicken.
6. Betty's Soul Food serves authentic Southern comfort food such as fried chicken, collard beans, and cornbread.
7. Colada is a Cuban restaurant offering a modern take on traditional dishes, including a decadent tres leches waffle stack topped with guava cream and powdered sugar.
8. Coconuts is an iconic restaurant that can be reached by land or water and has amazing ocean views. Enjoy the jambalaya and conch fritters.
9. Canyon is a casual spot serving unique items, such as cornmeal crusted poblano with goat cheese. The margaritas are well-known across Fort Lauderdale.
What is the weather like in Fort Lauderdale?
When is the Best Time to Plan a Vacation to Fort Lauderdale?
The wet-dry season alternates in Fort Lauderdale's subtropical rainforest climate. May to November can get hot and humid with the risk of passing hurricanes, intense heat and tropical downpours. The best time to visit would be between late November and April, when the weather is decidedly cooler and less humid. Year-end festivities are also fantastic to witness along the waterside.
Fort Lauderdale's tropical climate allows for a 12-month beach season, which is good news to vacationers looking for some sunshine and tanning. Make sure to book your Fort Lauderdale vacation home in advance.
What are the top sights in Fort Lauderdale?
The Best Sites to See
Spend a day chilling out at the Fort Lauderdale Beach (also called AIA) which is defined by its sea-facing bars, hotels and shops. A European ambiance pervades thanks to a profusion of Continental-style restaurants and European vacationers who throng to this cosmopolitan seaside city. Be sure to stroll through the Riverwalk each evening.
The "Venice of America" all but demands that you explore its waterways by boat or take a river cruise. Shopaholics will appreciate the sheer immensity of the Sawgrass Mills, located in Sunrise, which is a short drive from Fort Lauderdale.
And just two miles north of Fort Lauderdale is the scenic city of Wilton Manors, which caters largely to a gay clientele.
What are the best places to discover the arts and culture of Fort Lauderdale?
LGBTQ+ Travel to Fort Lauderdale
Fort Lauderdale is one of the most popular vacation destinations for gay travelers. The Wilton Manors area is home to a number of gay and lesbian bars and restaurants such as Voo La Voo, Rosie's Bar and Grill, and the Monkey Bar.
There are major gay pride events held throughout the year in Fort Lauderdale. Events include the Pride Festival, Wicked Manors, Out Shine Film Festival, Stonewall Pride, and Gay8 Festival. The city is also home to a number of nudist beaches for gays, male only and female only beaches, and a number of clothing optional parties.
Additionally, be sure to visit the very well run Stonewall National Museum and the World AIDS Museum. Both of these museums provide an educational history regarding the fight for gay rights in Florida and around the world. A number of important events happened in the Fort Lauderdale area and these museums tell the stories in a relatable and interactive way.
What are the best activities for families in Fort Lauderdale?
The Best Activities for Families in Fort Lauderdale
Take your family to the 180-acre Hugh Taylor Birch State Park, to enjoy picnicking and swimming. This well-preserved park, located right in the heart of Fort Lauderdale's heart, is even home to a tree that's over 200 years old.
Catch a glimpse of 20,000 live exotic butterflies and some of the world's prettiest bird species at Butterfly World. Learn about the life cycle of these gorgeous winged creatures and, if you're lucky, a butterfly might just land on you. Additionally, stroll the beautiful gardens while enjoying relaxing music playing in the background.
Fort Lauderdale Beach is the perfect place for a whole day of family fun. Sunbathe on the sandy oceanfront or go swimming in the crystal-clear water. After spending a day making sandcastles with the kids, head to the promenade next to the beach for shopping and dining options.
The Museum of Discovery and Science is dedicated to new findings in the scientific community. However, you'll get more than just theoretical knowledge over here, as your children can experience hurricane force winds, ride on the Everglades Airboat Adventure, and try their hand digging for fossils near a giant megalodon.
Appreciate an enchanting evening with the entire family aboard the Jungle Queen Riverboat, where you can also get great dinner deals. The delightful cruise on the serene New River will make you feel like you're in a moment frozen in time. You might also catch a glimpse of alligators in their natural habitat!
What are the best nightlife spots in Fort Lauderdale?
A Night on the Town
In the 1980s Fort Lauderdale was at the center of the spring break phenomenon, in which college students from across the United States descended on the city to frolic in the sun by the beach. Ever since, the city continues to entertain revelers who stay for extended periods in Fort Lauderdale vacation rentals. The Strip is home to tons of island-themed clubs offering hookahs, drinks specials, and DJ and karaoke nights.
The classic dive bars are a fun way to meet locals. Musicians will particularly love Sopranos Dueling Piano Bar, where two pianists compete against each other while cheering patrons send their requests. Fort Lauderdale caters to all manner of budgets, as can be seen by upscale establishments in Las Olas, as well as plenty of cash-only bars with cheap eats and drinks.
Where are the unique attractions in Fort Lauderdale?
The Best Day Trips From Fort Lauderdale
Recommended is an airplane flight that offers birdseye views of Fort Lauderdale, its stunning coastline, the Everglades and surrounding cities in the region. Greater Broward County, meanwhile, offers tons of activities for families with children, such as Tradewinds Park, and the Billie Swamp Safari, with its airboat rides, ecological tours and bird and reptile exhibits. Nature lovers should absolutely plan a visit to the Flamingo Gardens and Wray Botanical Collection, Hugh Taylor Birch State Park and the Florida Everglades Vacation Park, home to wetlands and alligators. Fort Lauderdale vacation rentals make an excellent base from which to explore the region.
While here, why not make a day trip to Miami's internationally-acclaimed South Beach, with its iconic art deco architecture and remarkable skyline. If you're interested in boats, check out the port which is America's busiest yachting center. This city is multi-faceted and merits a visit. Book a Fort Lauderdale vacation home for that next trip!
What are the benefits of self-catering in Fort Lauderdale?
The Best Neighborhoods for Fort Lauderdale Vacation Rentals
Downtown Fort Lauderdale is perfect if you're looking to stay out and party all night. There are plenty of bars, clubs, and restaurants in the area. The rentals and hotels here tend to offer good value for money. Fort Lauderdale Beach, meanwhile, is perfect for those wanting romantic strolls down the beach or families looking for easy access to the beach. There are plenty of shops and restaurants in the area.
Hollywood Beach is the ideal place for families seeking reasonable and spacious vacation rentals. The giant boardwalk is great for kids and there are plenty of playgrounds on the beach. You'll also find shops and a few child-friendly museums in the neighborhood. The area is filled with art deco buildings and there are a number of excellent restaurants near the beaches.
What are the must-see attractions in Fort Lauderdale?
Top Attractions Near Your Fort Lauderdale Vacation Rental
Fort Lauderdale Antique Car Museum
Car enthusiasts will love this museum dedicated to classic and iconic automobiles. Visitors with an interest in history can check out the gallery dedicated to former U.S. President Franklin D. Roosevelt.
Bonnet House Museum and Gardens
Get off the beaten path and visit Bonnet House Museum and Gardens. There are specialized tours of the grounds and building which is listed on the U.S. National Register of Historic Places.
Las Olas Boulevard
This boulevard starts at Andrews Avenue and ends at Fort Lauderdale Beach. You can find everything here; from luxury shopping and dining to museums and art galleries.
Intracoastal Waterway
This waterway runs from Massachusetts all the way through Florida and Fort Lauderdale. Witness magnificent yachts travel up and down while exploring the many harbors and restaurants.
Frequently Asked Questions
How much does it cost to rent a vacation rental in Fort Lauderdale?
The price for Hotel rooms and Apartment rentals in Fort Lauderdale is $101 per night.
What amenities are most popular for vacation homes in Fort Lauderdale?
If you're looking to book a vacation rental in Fort Lauderdale, the most common amenities others search for are houses with internet, pools, and TVs.
How many vacation rentals are in Fort Lauderdale?
Fort Lauderdale has 5639 Hotel rooms and Apartment rentals on offer to rent.
Are pets allowed in vacation rentals in Fort Lauderdale?
If traveling with a dog in Fort Lauderdale, 12% of vacation rentals allow pets.
What's the best time of year to travel to Fort Lauderdale?
July and August are typically the warmest months in Fort Lauderdale with temperatures around 91 °F. February and January in Fort Lauderdale are the coldest, with 62 °F on average.
We list offers from thousands of providers, including: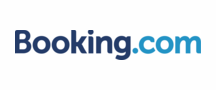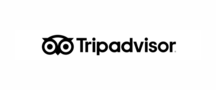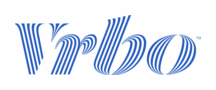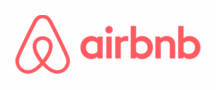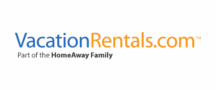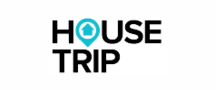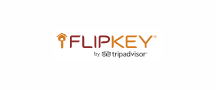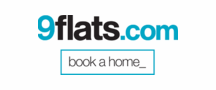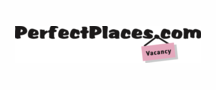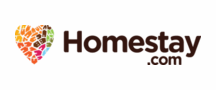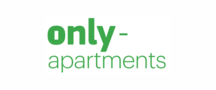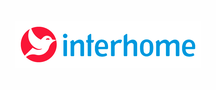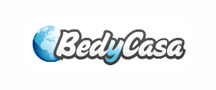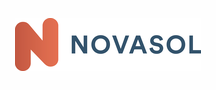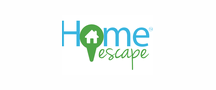 Vacation Destinations Near Fort Lauderdale
What are the top neighborhoods in Fort Lauderdale?
Explore More Vacation Ideas