Choose the perfect vacation rental
Top Vacation Destinations in Florida
Save up to 54%
Best Vacation Home Deals in Florida
Book a dreamlike rental from $86 per night by searching and comparing the 320484 properties available in Florida. By directly analyzing these vacation rentals, HomeToGo brings you the most economical offers as well as the highest rated vacation homes in Florida.
Recommended Vacation Rentals in Florida
Find your perfect vacation rental in Florida: from $86 per night
Vacation Houses With Pools
Dog-Friendly Vacation Rentals
Best vacation rentals with a balcony
Popular Rental Amenities in Florida
Filters are available to help you tailor your search and find a great property in Florida. Florida is the ideal destination to look for a property if you need internet access during your vacation or you want to tune out with some TV time, as the most common amenities are "internet" and "TVs." You could even look for accommodations if you love sweating the stress away in saunas (9,960 rentals include "saunas" in Florida) or if you like to end your days curled up by the fire (8,542 rentals in Florida include "fireplaces").
Price and Availability Index in Florida
Vacation Rental Price Information in Florida
This graph displays the average prices for the next twelve months in Florida. Prices in a week of March (3/5 - 3/12) go up to $434 per night, which is the highest average price in the next 12 months. In September (9/10 - 9/17), prices will hit an average low of $294 per night.
Rental Availability Information in Florida
Find out the percentage of available rentals in Florida with the graph above. The week with the highest booking rate in the next 12 months is in December (12/25 - 1/1), where 82% of the vacation rentals are booked. August (8/27 - 9/3) has got the highest percentage of available rentals.
7-Day Weather Forecast in Florida
Accommodations for your vacation in Florida
66,456 of the 317758 listed properties in Florida are house rentals. They account for more than a quarter of the accommodation options in this destination (25.88%). Interestingly, the average price of house rentals is $531 per night, with an average size of 2,280 ft². Moreover, the majority of house rentals in this destination can accommodate groups of 9, which makes it a perfect vacation spot for large groups. Hotel rooms represent the second most typical accommodation option in Florida. These properties cost $310 a night on average and have an average size of 460 ft².
Florida Vacation Homes For the Perfect Holiday
Whether it's the stunning beaches, cosmopolitan cities, or the best theme parks in the world, Florida has something to offer everyone. From adventurous outdoor activities like diving, snorkeling, and sailing, to relaxing spas, stellar shopping experiences, and world-class gastronomy, there is a reason that Florida ranks number one as a tourist destination for couples, families, and solo travelers alike.
What's the best way to experience Florida? It starts with the perfect Florida vacation rental. Vacation rental homes in Florida offer visitors the chance to relax, unwind, and explore from the comfort of a local base. From beach condos to vacation villas, Florida's vast array of accommodation options offer visitors a plethora of options to enjoy their perfect vacation. Whether you're planning a fun family vacation, a great girls getaway, or a relaxing romantic weekend, a trip to Florida can't be beat!
How to Arrive
If your Florida vacation home is located in the heart of the state or close to Disney World, Orlando International Airport is the most practical gateway. From here, you can easily rent a car to set off on your Florida vacation or take the free shuttle to Disney World. Miami International Airport is another major hub for those staying in beach villas, while Tampa International Airport is ideal if you're staying at a beach condo on the Gulf Coast.
If you are coming from the Washington D.C. metropolitan area, boarding the Amtrak Auto Train is also an option. For New Yorkers, the Amtrak Silver Star and Silver Meteor to Miami can be a fun and different way to arrive at your destination - with many interesting stops in Florida along the way.
If traveling from an adjacent state, you can easily drive via major Interstate I-4, I-10, I-75, I-95, or state highway to get to your Florida vacation rental. Alternatively, opt for a cruise as part of your trip and arrive in style, docking in Tampa, Miami, Fort Lauderdale, or Port Canaveral.
Where to find the best food in Florida?
Florida for Foodies!
If you love desserts try the Key lime pie, which is the official pie of this state. This delicious tart dessert originated in the Florida Keys and is made from the native Key lime. It is usually served on a crust made of graham crackers and is topped with whipped cream or meringue.
As Florida is located on the coastline, this state is renowned for its mouth-watering seafood. When you are here try the stone crab, which is considered to be even more delicious than lobster by many local people. If you want to enjoy a variety of succulent seafood, the best time to visit Florida is between October and May. Sushi is best enjoyed in coastal locations such as Singer Island.
What is the weather like in Florida?
What Weather Can You Expect on Your Florida Vacation?
Florida largely enjoys a subtropical climate, meaning that you will not be short on sun.
Summer in Florida runs from June to September and tends to be very hot and humid throughout the state.
Spring sees warm temperatures but is prone to tropical showers.
Fall, from September to November, is a great time to visit, as the days are still warm and dry but with less intense humidity than the summer months.
Winter in Florida is a great option for visitors looking to escape the cold for the season. For travelers looking to spend the winter in Florida, a vacation rental offers the most comfort and convenience.
Whatever time of year you plan to visit Florida, you are likely to be greeted with pleasant weather - it is the "Sunshine State" after all!
What are the top sights in Florida?
The 6 Best Beaches to Stay Near in Florida
One of the main reasons travelers book a vacation rental in Florida is the state's incredible beaches, with its warm water, golden sands, and beautiful sunrises and sunsets. With lengthy stretches of coastline, Florida's numerous beaches offer plenty of activities for the whole family. You can enjoy all of this with the convenience of a beach house rental.
1. Clearwater Beach
This beach is a short distance from Clearwater City, and has won numerous awards for its quality. On the beach, you can engage in activities such as jetskiing, parasailing, dolphin watching, and exciting nightlife at nearby restaurants and bars. You can enjoy musical arts, plays, and street performances on Pier 60.
2. Destin
Destin is located on the Emerald Coast of Florida, which is named for its clear green water and white sandy beaches. The beaches have lots of pine and oak trees that give the area its own distinctly beautiful look. For added fun, the western side of the beach hosts Big Kahuna's Water & Adventure Park, which has waterfalls, tall slides, and many pools.
3. Panama City Beach
This is a seaside resort town, and one of the most popular vacation destinations in Florida. The beach has fishing piers and hiking trails to satisfy you as you explore. There's also a wide variety of activities including swimming, jet skiing, snorkeling, dolphin spotting, and parasailing.
4. Pensacola Beach
Pensacola is the perfect beach to relax on, regardless of your style. Located on a narrow strip of land with stunning white sands, you can have two extremely different beach experiences here. Have fun on the livelier side facing the Gulf of Mexico, or opt for peace and quiet on the inland-facing side. The beaches have sections with shallower waters that are ideal for kids.
5. Siesta Key
Siesta Key is a barrier island located between the Gulf of Mexico and Roberts Bay. It's famous for its sugar-fine white sands. A short distance from the beach is a village area, where you can dine outdoors and shop for souvenirs.
A lesser-known location for those seeking the sea, sun, and sand, Hutchinson Island is home to some stunning sands and beautiful nature reserves.
What are the best places to discover the arts and culture of Florida?
The 5 Best Places to Visit in Florida for Art Lovers
1. Salvador Dali Museum
Located in the charming town of St. Petersburg, the Salvador Dali Museum is one of the best art galleries in the country. Here, you'll find the biggest collection of Dali's work outside of Europe. The stunning building is worth a visit in itself!
2. The Museum of Fine Arts
Also located in "St. Pete", the The Museum of Fine Arts is another great spot for enthusiasts. Spanning 5,000 years and hosting a plethora of top-rated traveling exhibitions, the MFA's collection is guaranteed to leave you feeling inspired.
3. The Vizcaya Museum and Gardens
If you happen to be based in Miami, why not head to one of America's most-historic places: The Vizcaya Museum and Gardens. Here, you'll have the opportunity to stroll through a truly exquisite Italian Renaissance-style villa.
4. Wynwood Walls
This vast outdoor display of street art injected color and energy into what was a quiet corner of Miami. Nowadays, the Wynwood Walls attract thousands of art enthusiasts to this part of the city, showcasing some of the world's leading graffiti artists.
5. Perez Art Museum
Located in a stunning open structure in Downtown Miami that was opened in 2014, the Perez Art Museum is the city's flagship museum. It boasts a remarkable collection of modern and contemporary art from the 20th and 21st century.
What are the best activities for families in Florida?
10 Things to Do in Florida with Kids
1. Walt Disney World
Comprised of four theme parks and two water parks, along with hotels and other entertainment spots, this is undoubtedly Orlando's main attraction. Magical themed rides, costume characters, and nightly fireworks displays make for an unforgettable experience.
2. Universal Islands of Adventure
Based around all your favorite television shows and films, this sprawling theme park has rides and shows suitable for all ages from toddler to adult. Vast roller coasters and water rides tower above the crowds below, delighting thrill seekers on a year-round basis.
3. Universal Studios Florida
This theme park and real-life production studio is one of the most-popular worldwide. It's well worth coinciding your visit with one of its annual event series, such as the Halloween Horror Nights or Mardi Gras celebrations.
4. The Wizarding World of Harry Potter
Dedicated to the books about the young wizard, this themed area that is located between Universal Islands of Adventure and Universal Studios Florida is a must for Harry Potter fans. Exhilarating rides, a recreation of Diagon Alley and much more await.
5. Discovery Cove
This water-based park is the ideal attraction for nature lovers with an interest in marine life. Visitors have a unique opportunity to meet and play with friendly dolphins, snorkel above a stunning coral reef, float along a tropical lazy river, and even view exotic birds.
6. Kennedy Space Center
Spread across a staggering 144,000 acres and 700 buildings, this iconic attraction on Florida's east coast is steeped in history. Daily tours and informative exhibitions inform visitors about the Apollo, Skylab, and Space Shuttle programs that were launched from here.
7. SeaWorld Orlando
Part theme park and part wildlife sanctuary, SeaWorld is one of Florida's most-popular attractions. Home to killer whales, sharks, and dolphins, you'll be amazed at the marine diversity on display. Regular shows and spectacular roller coasters guarantee a fun-packed day.
8. Busch Gardens Tampa Bay
This enormous African-themed animal park is also home to an abundance of white-knuckle rides. Roller coaster enthusiasts flock to enjoy the vertical drop of SheiKra, the exhilarating launch of Cheetah Hunt, and the twisting inversions of Montu.
9. LEGOLAND® Florida Resort Orlando
This popular theme park and water park is perfect for kids between the ages of 2 and 12. Roller coasters and water rides await, as do creative areas where kids can watch Lego bricks being made from scratch, and even make it themselves.
10. Gatorland
This compact wildlife sanctuary and theme park is perfect for nature enthusiasts of all ages. Thousands of alligators and crocodiles call the park home, in addition to an impressive array of reptiles, birds, and other exotic creatures.
Where are the unique attractions in Florida?
The Best Natural Areas and Attractions
1. The Everglades National Park
The Everglades National Park was created in 1947 and is home to 1.5 million acres of marshy land. This national park is also home to various animals like American crocodiles, manatees, alligators, and Florida panthers.
2. Dry Tortugas National Park
Located approximately 68 miles west of Key West, this park is famous for its beautiful coral reefs, abundant sea life, and a variety of tropical birds. It is also home to the legendary Fort Jefferson, which was built in the 1800s and is the topic of local folklore.
3. Lake Okeechobee
The ninth-largest largest freshwater lakes in the United States, Lake Okeechobee is one of Florida's natural wonders. Fishing and boating are popular activities on the water, while a 110-mile hiking trail awaits those who prefer to stay on dry land.
4. Kissimmee Prairie Preserve State Park
If you're interested in wildlife, this vast nature preserve is an absolute no-brainer. By day, admire the vast open grasslands, teeming with rare and endangered species. By night, this serene spot is one of the best places for stargazing in Florida.
5. Timucuan Ecological and Historic Preserve
Covering 46,000 acres, the Timucuan Ecological and Historic Preserve is made up of vast salt marshes, forested uplands, and wetlands. A great way to explore this fascinating park, which is steeped in history, is by kayak or canoe.
What are the must-see attractions in Florida?
The 5 Best Cities for a Vacation in Florida
Every year, millions of guests visit Florida's cities for its mix of great weather, history, and culture. Offering stunning beaches, top-level nightlife and diverse cultural scenes, the Sunshine State's best cities give you everything you're looking for when you book a vacation rental here.
1. Miami
Nicknamed the capital of Latin America, this iconic city is known for its beaches lined with palm trees, and stunning Art Deco buildings. It's also home to various world-class restaurants serving a wealth of different cuisines, and countless nightclubs and music venues for plenty of fun after the sun goes down. You can go from enjoying the sands of Miami Beach to sampling the rich art scene in this colorful city.
2. Fort Lauderdale
This city north of Miami is known for its great jazz concerts and amazing cocktail bars. It's a lively haven for partygoers, with stunning beaches and waterways, and great restaurants. Fort Lauderdale is also a busy port city that serves cruises to the Caribbean.
3. Orlando
The most popular destination for visitors to Florida, Orlando is home to several magical theme parks. This means lots of activities all year round. Besides the parks, guests can also enjoy airboat tours around the local swamps, exciting shows, lots of golfing opportunities, and other family-friendly activities.
4. Jacksonville
Located on Florida's Atlantic Coast, Jacksonville is Florida's largest city. It crosses three rivers, with several bridges linking different areas of the city. The city has several beaches that are popular for surfing and swimming, such as Neptune Beach and Jacksonville Beach.
5. Tampa
Sometimes overlooked by visitors to Florida, Tampa has a picturesque setting, situated on the bay of the same name. Tampa is a great family destination with plenty of activities that you and your family can choose from. It is home to several zoos, museums, and theme parks, including The Florida Aquarium, ZooTampa at Lowry Park, and Busch Gardens.
Frequently Asked Questions
How much does it cost to rent a vacation rental in Florida?
The average nightly price for vacation rentals in Florida is $86.
How many vacation rentals are available to book in Florida?
August has the highest amount of available House rentals and Hotel rooms in Florida, so you can expect plenty of offers, even for last-minute bookings.
What amenities are most popular for vacation homes in Florida?
The most popular amenities for home rentals in Florida include accommodations that have: internet, TVs, and pools.
How many vacation rentals are in Florida?
Discover 317758 vacation rentals available to book in Florida.
Are pets allowed in vacation rentals in Florida?
Finding a cabin rental in Florida that allows dogs is definitely possible, with 21,939 pet-friendly homes on offfer.
What's the best time of year to travel to Florida?
Florida has its warmest time of year around August and June, with average nightly prices being around $86.
We list offers from thousands of providers, including: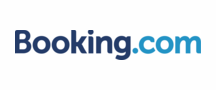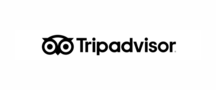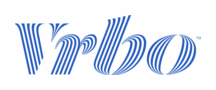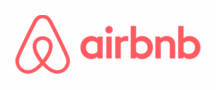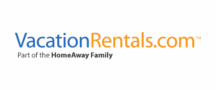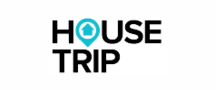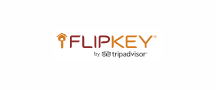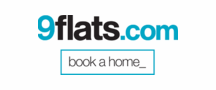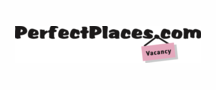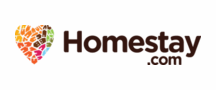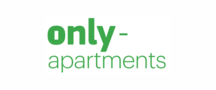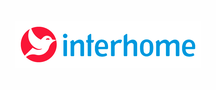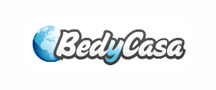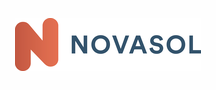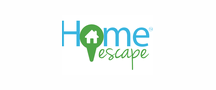 Explore More Vacation Ideas