Choose the perfect vacation rental
Save up to 35%
Best Vacation Home Deals in the Florida Keys
Recommended Vacation Rentals in the Florida Keys
Find your perfect vacation rental in the Florida Keys: from $42 per night
Vacation rentals with Wi-Fi
Vacation rentals and apartments with air conditioning
Apartments and vacation rentals with a kitchen
Popular Rental Amenities in the Florida Keys
Filters are conveniently available to help you in your search to find a beautiful accommodation in Florida Keys. Florida Keys is the ideal place to book a rental if you can't imagine a vacation without internet or you want to tune out with some TV time, as the most common features are "internet" and "TVs." You can also find a rental in the Florida Keys if you need a crib for your baby as 674 of the properties there provide "cribs."
The Weather in the Florida Keys
7-Day Weather Forecast in the Florida Keys
Accommodations for your vacation in the Florida Keys
1,748 among the 10268 listed rentals in the Florida Keys are house rentals. They account for one-third of the accommodation options in this destination (32.4%). Interestingly, the average cost of this specific accommodation type is $621 a night, with an average size of 1,820 ft². Moreover, house rentals are ideal for large groups, as most can welcome 7 vacationers. You can also consider other accommodation types in Florida Keys. Hotel rooms are, for example, another common accommodation type in this destination, with 1,243 listed accommodations. Our data reveals that the average price of hotel rooms is $623 per night for an area of 450 ft².
Sun, Beaches and Nature are Yours With a Florida Keys Vacation Rental
The Keys are an Archipelago in the southeast end of mainland Florida. There are in total more than 1,700 islands, and less than 5% of those are inhabited. The islands have unique flora and fauna and a warm climate throughout the year. It is a destination for travelers who wish to surround themselves with nature, enjoy the white sandy beaches of the islands or enjoy water sports. Florida Keys vacation rentals are a great way to discover and enjoy everything this perfect destination offers.
How to get to Florida Keys?
How to Get Down to Your Florida Keys Vacation Rental
Travelers can reach the archipelago by air, sea or land. There are two airports in the keys: Key West International Airport and Florida Keys Marathon Airport. Cruise ships and ferries come from mainland Florida into the islands on a regular basis. If you plan on coming by car, the interstate U.S. 1, known as the Overseas Highway, connects all the major islands amongst themselves and to mainland, allowing visitors to reach the Keys from anywhere in the U.S.
The islands are positioned very close to one another and the Overseas Highway goes through 43 of the major Keys islands, connecting travelers to several cities throughout the archipelago. This scenic route makes it easy for travelers to reach their Florida keys vacation home and all the other attractions along its 113 miles.
Where to find the best food in the Florida Keys?
The 10 Best Places to Eat in the Florida Keys
1. Mrs. Mac's Kitchen: Situated in Key Largo, this restaurant has been popular with locals for years. Try their famous Key lime pie.
2. The Thirsty Mermaid: A paradise for oyster lovers in Key West, serving east coast and west coast oysters on a rotation.
3. Keys Fisheries: Head to this restaurant for fresh no-frills seafood brought in straight from the boat.
4. Lazy Days Restaurant: A local favorite that is perfect for all-day snacking and watching the boats head out to sea.
5. Morada Bay Beach: Cafe Sit with your feet in the sand and enjoy delicious options such as a crab cake BLT and stuffed lobsters.
6. Stoned Crab: Serves fish caught by their own boats in a signature dining setting.
7. The Fish: A Keys-style restaurant near the mainland that serves conch salad.
8. M.E.A.T Eatery: Featured on "Diners, Drive-ins, and Dives" for their lobster rolls, wings, and pork rinds.
9. Lorelei Restaurant: A family-friendly spot with live music and casual dining options.
10. Chef Michael's: A Keys institution that is the only place that sells the Keys' largest fish, hogfish.
What are the top sights in the Florida Keys?
The 10 Best Beaches in the Florida Keys
1. Bahia Honda State Park: A 2.5-mile long beach with white sand, shallow turquoise water, and palm trees.
2. Sombrero Beach: This beach is situated on Marathon and offers white sands, amenities, a playground, and grassy lawns.
3. Harry Harris Park: A man-made beach that has sand shipped in when required. The nearby jetty provides protection, making this a safe place for children to swim.
4. John Pennekamp Coral Reef State Park: A small beach where you can easily swim to the reef from the beach and snorkel in the calm water.
5. Coco Plum Beach: This natural beach is a nesting site for endangered turtle species.
6. Higgs Beach: Here you'll find white sand, shallow water, and a number of activities such as volleyball.
7. Sandspur Beach: A small public beach with good snorkeling sites.
8. Smathers Beach: This beach has good launch sites kayakers.
9. Fort Zachary Taylor Beach: A popular beach for families as it has the safest swimming area in the Keys.
10. Dog Beach: The only beach in the Keys that allows unleashed dogs.
What are the best activities for families in the Florida Keys?
Toddlers, School Age, or Teenagers: Activities for All Ages
Visitors that are coming to stay in a Florida key vacation rental with kids will have many options for family-friendly activities. There are options for kids of all ages, from toddlers to teens.
The little ones will enjoy spending time at the Sheriff's Animal Farm, home to some unusual inhabitants including lemurs, emus and alligators. For younger or older teens, the Dolphin Research Center runs week-long camps based on their age range, where they can be introduced to dolphins and learn to about their behavior.
At the Key West Aquarium, guests can interact and feed marine life at the 'Touch Tank' or take a guided tour through the Turtle Hospital to learn how to help rescued marine life. However, the best way to see all the beautiful sealife the Keys has to offer is to hire a snorkle and take to the ocean.
Whether you choose to relax and enjoy the incredible surroundings, or take the family on a new adventure every day, staying in your Florida Keys vacation home creates a comfortable, more private experience for the entire family.
Where are the unique attractions in the Florida Keys?
Florida Keys Excursions: Ecotourism, Adventure Sports and Relaxation
Booking your Florida Keys vacation rental on any of the inhabited islands of the archipelago will give travelers the chance to discover uncharted nature, explore their adventurous side and a chance to relax on one of the many gorgeous beaches or spa resorts.
The Keys Islands also present visitors with a vast array of activities. They can spend the day exploring shipwrecks and reefs at Key Largo, go scuba diving and off-shore fishing at Islamorada. At the Florida Keys there is always an adventure on the horizon for those who seek it.
An opportunity to help the environment and enjoy nature will never be far from your Florida Keys vacation rental. At the National Key Deer Refuge volunteers are welcome through the year. They help maintain the Key deers, a species of small deer with white fury tails, that only exist in the Lower Keys. The program aims to keep the deer population growing and protected.
Ecotourists with experience diving can learn from marine scientists about the natural and human threats to the reefs, and help the effort to restore the corals to health. They can get involved helping marine ecosystems thrive, while experiencing some of the most beautiful sealife on the planet.
After a day of adventuring, or after all that hard work volunteering, it is time to take care of yourself. There are several spas located around they Keys, which offer varying health and wellness treatments. Pamper yourself with facials and manicures, relax at the hands of a trained masseuse or even join a yoga class on the beach.
What are the best events and festivals in the Florida Keys?
Key West Fishing Tournament: An Attraction on its Own
Founded over 50 years ago, the Key West Fishing Tournament lasts from March, all the way through to the end of November. It attracts more than 2,000 competitors and encourages the conservation, by releasing the fish back into the sea. If you choose to compete yourself, the tournament is an event suitable for every family member, as there are categories for men, women and children. Choose to stay in your Florida Keys vacation rental and create great family memories by the ocean.
What are the must-see attractions in the Florida Keys?
5 Best Things to Do in the Florida Keys During Your Stay
1. Harry S Truman Little White House
Built in 1890, the Truman Little White House was used as a naval command center during the Spanish-American War and both World Wars. After 1946, it was used as President Harry S Truman's winter White House.
2. Ernest Hemingway Home and Museum
The Ernest Hemingway Home and Museum lets visitors experience the place that inspired the writer during his most prolific period, and see the six-toed descendants of his many cats.
3. Dry Tortugas National Park
With sparkling waters and diverse coral and marine life, swimming, snorkelling, and diving at the Dry Tortugas National Park is a unique outdoors experience.
4. Turtle Hospital
Injured sea turtles found on Florida's shores are brought here to convalesce. Visitors can learn about environmental challenges faced by these gentle creatures.
5. Key West Butterfly and Nature Conservatory
Home to countless butterflies, birds, and plants, the conservatory lets visitors study the animals or simply enjoy this glass-controlled habitat.
Frequently Asked Questions
How much does it cost to rent a vacation rental in the Florida Keys?
On average, a House rentals or Hotel rooms in the Florida Keys costs $42 per night.
What amenities are most popular for vacation homes in the Florida Keys?
The most popular amenities for home rentals in the Florida Keys include accommodations that have: internet, TVs, and pools.
How many vacation rentals are in the Florida Keys?
Discover 10584 vacation rentals available to book in the Florida Keys.
Are pets allowed in vacation rentals in the Florida Keys?
Finding a cabin rental in the Florida Keys that allows dogs is definitely possible, with 1,225 pet-friendly homes on offfer.
What's the best time of year to travel to Florida Keys?
If booking a vacation rental in the Florida Keys, consider that rainy season is usually in September or August, with February often being the driest.
We list offers from thousands of providers, including: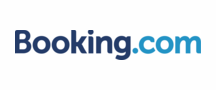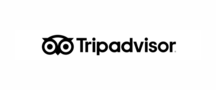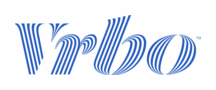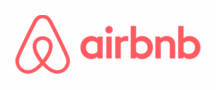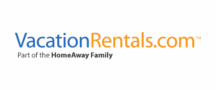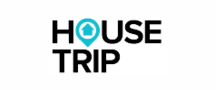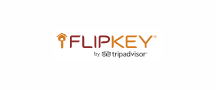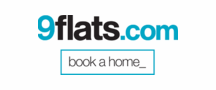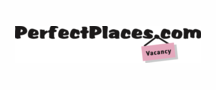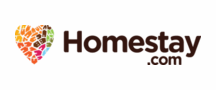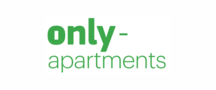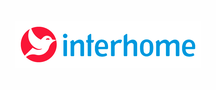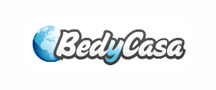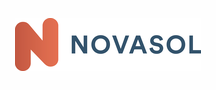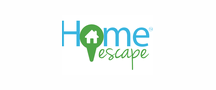 Explore More Vacation Ideas
More popular destinations in the Florida Keys