Choose the perfect vacation rental
Save up to 56%
Best Vacation Home Deals in England
Book a dreamlike accommodation for as little as $56 per night by searching through the 373,371 properties listed in England. By comparing these accommodations, HomeToGo brings you the most economical offers and the most popular accommodations in England.
Recommended Vacation Rentals in England
Find your perfect vacation rental in England: from $56 per night
Vacation rentals with Wi-Fi
Vacation homes and cottages with a garden
Apartments and vacation rentals with a kitchen
Find Fantastic Rentals for Families with Kids
Kid-Friendly Rentals in England
Popular Rental Amenities in England
Listed above are the most preferred filters in England and the number of properties that offer them. HomeToGo's data highlights that "internet" and "TVs" turn out to be the most commonly offered amenities in England. Plan your vacation in advance if you enjoy soaking in the hot tub or you want to sweat it out in a sauna. There are just 5,442 listed rentals including "hot tubs" and 7,605 accommodations with "saunas."
Price and Availability Index in England
Vacation Rental Price Information in England
We rendered price information data on the above graph to give you more insights on prices in England. in England, prices can go up to $539 (12/24 - 12/31). Prices are more affordable in November (11/19 - 11/26).
Rental Availability Information in England
Check out the graph above to find out how many accommodations are available in England(in %). The week with the lowest percentage of available accommodations is in January (1/22 - 1/29). Conversely, you will find the highest percentage of available offers in England in October (10/8 - 10/15).
7-Day Weather Forecast in England
Accommodations for your vacation in England
Vacationers who are looking for hotel rooms in England have many options to choose from, as they are the most prevalent accommodation option in this destination. In addition, the average size of hotel rooms in England is 270 ft² with an average price of $225 a night. Moreover, if you are going in a group of 3, hotel rooms are the perfect property type in England, as they usually accommodate this exact group size. Users interested in another type of acommodation can also compare many apartment rentals, which are the second most popular type of accommodation in England. While hotel rooms in England have an average size of 270 ft², apartment rentals have an average size of 930 ft².
Discover history and culture with England vacation rentals
England, the largest country in the United Kingdom, is rightly considered one of the world's best countries to visit. Here you'll find history in abundance, a friendly and diverse population, natural beauty and a cultural landscape that few other countries on earth can match. From the buzz of thriving London to the green pastures of the Lake District and everything in between, those who book London vacation homes can explore a country which offers a little something for everyone.
Getting to England
England has many large airports up and down the country, so you should have no travel issues no matter where you've booked your England vacation homes. As you may expect, the largest airports are in London (4 of the top 5 busiest airports in the country are located here), so this may well be your starting point in the country. Wherever your final destination, there will be a public transport option to get there.
Driving distances are also short, so renting a car is a good idea. This will also help you to visit England's more remote attractions. Arriving via Eurostar train or boat from mainland Europe is also an option when traveling to England vacation homes.
Where to find the best food in England?
England's nightlife
England caters for people who enjoy all different kinds of nightlife. Young lively things will find cities across the country offering some of Europe's best nightlife, especially in Newcastle, Liverpool, Bristol, and London. Head to the nightlife center in any of these three cities and you'll find many spots – from bars to nightclubs – packed to the rafters on Friday and Saturday nights.
But you don't have to be out all night to enjoy England's nightlife. The collective home is the local pub, which is best thought of as a community living room where you can unwind with friends over a pint of lager or real ale. It's a friendly atmosphere, so spend your Saturday night here instead of staying in at England vacation rentals.
What is the weather like in England?
Weather in England
England has a reputation for being cold and grey, but that doesn't tell the whole story. While it can hardly be said that the country is constantly basking in sunshine, spring and summer do bring pleasant conditions. Winters are generally dry, too, with crisp and sunny mornings typical. That being said, it can always rain, even if just for an hour, so make sure you have some waterproof clothing packed ready for England vacation rentals.
What are the top sights in England?
England's best sights
England packs a lot in for a country of a relatively modest size. Whether your main interests are cities, quaint villages, history or nature, you'll find what you're looking for, wherever your England vacation rental is situated.
London is rightly regarded as the must-visit destination in England. This spectacular city has history and beautiful buildings seemingly on every corner, but it doesn't rest on its laurels. This is a modern, ever-evolving city. Main highlights include Westminster Abbey, Buckingham Palace, Big Ben, the British Museum and Hyde Park, along with many cool art galleries, neighbourhoods and, of course, pubs.
Once you've left the chaos of London, you'll find many other excellent cities beyond. Liverpool and Manchester in the north-west have established themselves as cool, lively cities with excellent nightlife and art scenes, while cities such as York boast a history nearly as magnificent as London's. Stratford-upon-Avon, Shakespeare's birthplace, is a must visit for fans of literature.
If you have a car during your stay at England vacation rentals, you'll be able to experience England's beautiful natural vistas. In Dorset, visitors can walk along the stunning Jurassic Coast, a 152 kilometer stretch of cliffs and beautiful coastline. In the north of England lies the Lake District National Park, an extensive area filled with mountains, valleys and lakes. Visit Bowness-on-Windermere and experience an area which is English through and through.
What are the best places to discover the arts and culture of England?
England's thriving cultural scene
England has always been global leader in culture and the arts. In virtually every major city you'll find theaters, historic art, music and a bustling modern scene. As may be expected, most of these are found in London. Check out The National Gallery, Brick Lane Gallery and the Tate Modern for the best art, and also take in a theater show in the world-famous West End.
In Liverpool you'll find another Tate museum and the Walker Art Gallery, while in Birmingham you'll find the Birmingham Museum and Art Gallery, one of the country's most important museums. The Lowry in Manchester is one of the best modern art galleries, with works of art and performances taking place.
What are the must-see attractions in England?
England: Cultural treasures
Windsor Castle
This stunning castle, located close to the capital, is one of the Queen's official residences. Parts of the castle, including magnificent rooms, are open to the public and can be visited along with the surrounding grounds.
Stonehenge
This ancient Wiltshire-based monument was erected between 2000 and 3000BC and has astounded people for millennia. A British historical icon, it is thought to have been a burial ground.
Big Ben
Officially-speaking, Big Ben is the nickname for the bell housed inside the Queen Elizabeth Tower. The world-famous clock is situated next to the Houses or Parliament and offers excellent photography opportunities.
Tower Bridge
Built between 1886 and 1894, Tower Bridge spans the mighty River Thames. If you're lucky, you might even see the bridge open to let boats pass through.
London Eye
This giant Ferris wheel was commissioned to celebrate the new millennium and has since become a London icon and outstanding visitor attraction, offering unparalleled views of the capital.
Frequently Asked Questions
How much does it cost to rent a vacation rental in England?
The price for Hotel rooms and Apartment rentals in England is $29 per night.
How many vacation rentals are available to book in England?
There are currently 369,185 vacation homes in England to browse and book for your next trip.
What amenities are most popular for vacation homes in England?
If you're looking to book a vacation rental in England, the most common amenities others search for are houses with internet, TVs, and yards.
How many vacation rentals are in England?
England has 369,185 Hotel rooms and Apartment rentals on offer to rent.
Are pets allowed in vacation rentals in England?
If traveling with a dog in England, 7% of vacation rentals allow pets.
What's the best time of year to travel to England?
England has its warmest time of year around July and August, with average nightly prices being around $29.
We list offers from thousands of providers, including: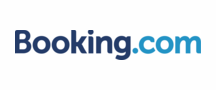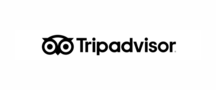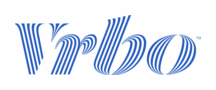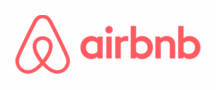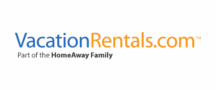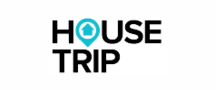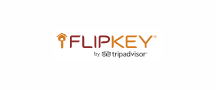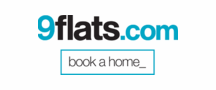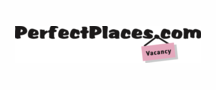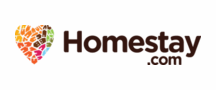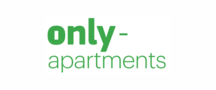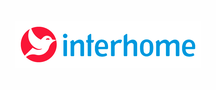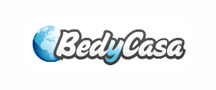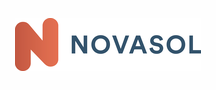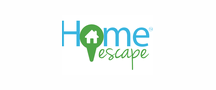 Explore More Vacation Ideas
More popular destinations in England