Choose the perfect vacation rental
Best Vacation Home Deals in Dusseldorf
Save up to 35%
Book a welcoming vacation rental for as little as $42 per night by searching and comparing the 2,749 properties listed in Düsseldorf. Every one of the vacation rentals from our partner websites are immediately compared by our algorithm to help you save up to 69%.
Top-Rated Rentals and Accommodations in Dusseldorf
Book Vacation Rental Offers with the Highest User Rating
Recommended Vacation Rentals in Dusseldorf
Find your perfect vacation rental in Dusseldorf: from $42 per night
Budget-friendly Vacation Rentals in Dusseldorf
Find Fantastic yet Inexpensive Offers
Vacation rentals with Wi-Fi
Stay connected while traveling and book a Dusseldorf accommodation with high-speed internet.
Apartments and vacation rentals with a kitchen
Cook up a feast on your next vacation and book a Dusseldorf rental with full kitchen.
Apartments With Balconies or Patios
Looking for a home with a balcony? Check out these vacation homes in Dusseldorf with their own private patios and balconies.
Popular Rental Amenities in Dusseldorf
Above, you can find the most commonly chosen filters in Düsseldorf and the number of rentals that include them. Düsseldorf is the right destination to book an accommodation if you can't imagine a vacation without internet or you want to cook for your family and friends, as the most common amenities are "Internet" and "Kitchen." You can even find accommodations if you need wheelchair access (367 rentals include "Wheelchair accessible" in Düsseldorf) or if you want to spend your vacation in privacy (123 rentals in Düsseldorf include "Detached").
Price and Availability Index in Dusseldorf
Click on any bar to see price and availability information
Vacation Rental Price Information in Dusseldorf
We analyzed vacation houses, cottages and apartments to display a price graph showing the average price per night in Dusseldorf. Vacation rental prices are the highest in October (10/21 - 10/28). The cheapest week to book a vacation rental is in September (9/21 - 9/28).
Rental availability information in Dusseldorf
Check how busy Düsseldorf is with our availability graph. It is in May that you will find the week with the least available rentals (5/25 - 6/1). Conversely, it is in December (12/16 - 12/23) that the highest percentage of rentals are available.
The Weather in Dusseldorf
7-Day Weather Forecast in Dusseldorf
Accommodations for your vacation in Dusseldorf
In Düsseldorf, apartment rental are the most frequent accommodation option. Interestingly, type of accommodation in particular, apartment rental is $159 a night, with an average area of 60 m². Furthermore, if you are going in a group of 3, apartment rental are the perfect accommodation type in Düsseldorf, as they usually welcome this exact group size. If you would like to rent something else, you can search many other available options, such as house rental, which are another typical property type in Düsseldorf. House rental in Düsseldorf are 98 m² on average, with prices averaging $326 a night.
Information about vacation rentals in Dusseldorf
| | |
| --- | --- |
| 🏡 Vacation rentals available | 2,749 homes |
| 💳 Possible discounts | up to 69% |
| 🌙 Nightly prices starting at | $42 |
| ⭐ Popular amenities | Internet, Kitchen and Parking |
| 🐾 Pet friendly homes | 221 homes |
| 🏊 Vacation rentals with pools | 182 homes |
Frequently Asked Questions
What is the average nightly price for a vacation home in Dusseldorf?
The average accommodation in Dusseldorf is priced at $42 per night. If you're interested in a apartment rental, the average price is $159 per night. A house rental Dusseldorf will cost $326 per night on average.
How many vacation homes are available for booking in Dusseldorf?
There are 2,749 vacation homes to choose from for your vacation.
What amenities are most popular for vacation homes in Dusseldorf?
If you're looking to book a vacation rental in Dusseldorf, others search for accommodation with Internet, Kitchen and Parking.
How many vacation homes with pools are in Dusseldorf?
Check out 182 vacation rentals available to book in Dusseldorf.
Are dogs allowed in vacation rentals in Dusseldorf?
Sure, there are 221 vacation rentals in Dusseldorf that allow dogs , with an average nightly cost of $233.
What are the best months to travel to Dusseldorf?
When choosing a vacation rental in Dusseldorf, consider that rainy season is usually in January or December, with April often being the driest.
We list offers from thousands of providers, including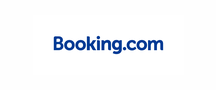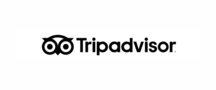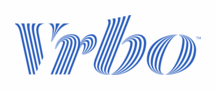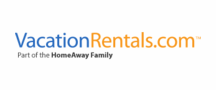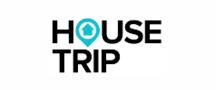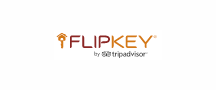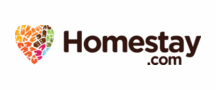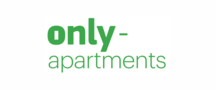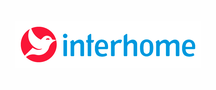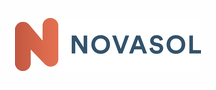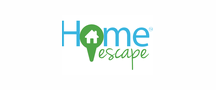 Vacation Destinations Near Dusseldorf
Explore More Vacation Ideas