Choose the perfect vacation rental
Recommended Vacation Rentals in Dubuque
Find your perfect vacation rental in Dubuque: from $63 per night
Vacation rentals and apartments with air conditioning
Vacation rentals with Wi-Fi
Apartments and vacation rentals with a kitchen
Popular Rental Amenities in Dubuque
Many vacationers pay a closer look at the vacation rentals including a pool. More than half of the rentals have one. In addition, properties with pools in Dubuque cost, on average, $114 a night. Most of the listed vacation rentals with pools are hotel rooms. Among these properties, 33 of them are situated within 2 miles of water.
Heaps of Family Fun with a Vacation Home in Dubuque, Iowa
Home to Iowa's three oldest churches, spectacular mansions, and gorgeous riverside walking trails, Dubuque certainly merits a visit. The town enjoys a unique geographical location as it sits at the intersection of three states: Wisconsin, Illinois, and Iowa. Uncover the secrets of the mighty Mississippi with a vacation rental as your base.
What are the best places to discover the arts and culture of Dubuque?
Gothic Architecture, River Walks, and Vintage Parlors
A great way to get your bearings in Dubuque would be the Mississippi Riverwalk. Stroll along as you watch the river barges glide by. From here, you'll see the 120-ft. high Shot Tower, an iconic feature of the city's skyline. And don't miss the Art on the River public sculptures, or the handsome five-story Star Brewery Complex, built in 1898. Be sure to make time to go in and take a look at the beautiful vintage brewing equipment. Another gem worth visiting is the Dubuque Museum of Art, founded in 1874, and home to over 2,200 works by internationally acclaimed artists such as Arthur Geisert.
Next on you list should be the majestic horse-drawn Streetcar Railway tour, where visitors can take in an array of 18th-century landmarks. An engaging audio commentary accompanies the merry clip clop of the horse's hooves. If you choose to get off at Cable Car Square stop in at the vintage ice-cream parlor for an indulgent treat. Architecture fans, meanwhile, should consider a guided tour of the Gothic Basilica of St Francis Xavier. Built in 1988, it's a must-visit for its stunning stained glass windows.
What are the best activities for families in Dubuque?
Crystals, Caves, and Aquariums - Dubuque for Families
Dubuque has plenty to keep kids happy. A top recommendation for families is the National Mississippi River Museum & Aquarium, situated along the banks of the mighty Mississippi. Look out for the octopus, river otters, alligators, and sting rays that call the aquarium home. Kids will also enjoy exploring the 1934 William M. Black dredge boat, with its multiple floors and cool features.
Next up is Crystal Lake Cave, a series of intricate cave formations, stalactites, and well-lit passages. Children are well-catered to with the gem mining treasure hunt, and the guide's playful jokes and banter. Remember to wear a jacket and shoes with good grip.
The Dubuque River Ride lets the little ones scramble aboard a replica of a paddle wheel steamboat, complete with smoke stacks, and an ornate Victorian salon. The captain's friendly narration and live entertainment are a nice touch as you sail past scenic shoreline bluffs. Finally, head up to Eagle Point Park, one of the Midwest's most spectacular parks for its sweeping views of the bluffs by the Mississippi. Kids can splash around in the park's spray pools, go eagle-spotting, or watch the barges deftly navigate the locks. And finding your ideal Dubuque base couldn't be easier, with plenty of fantastic house rentals and lodging options available.
What are the best nightlife spots in Dubuque?
Casinos, Comedy, and Beer on Tap
For your nightly dose of entertainment under one roof, try Diamond Jo Casino. The entertainment center boasts nearly 1,000 slots to try your luck at, as well as table games, live entertainment, and a top-notch bowling center. Another favorite is the Mississippi Moon Rocks Bar which consistently hosts big names in comedy, live music, DJ parties, and even the occasional hypnotist show.
With a distinctly vintage flavor, Jubeck New World Brewing is a downtown gem that is known for its
vinyl DJ sets, creative decor, and laid-back ambiance. Skinny Maginny's meanwhile is a classic bar where you can chat with locals and enjoy a game of darts with your new found friends. Classical music fans should check out the Grand Opera House, which opened in 1980 with Bizet's Carmen. Today you can catch evergreen classics here such as A Christmas Story and Roald Dahl's Matilda.
Where are the unique attractions in Dubuque?
Enter the Wild
The Mines of Spain Recreation Area is filled with lush forests, gorgeous views, and even the site of Iowa's first European settlement, dating back to 1788. The area is also the final resting place of the city's founder Julien Dubuque. Other attractions here include a historic farm, and a bird and butterfly garden at the E.B. Lyons Interpretive Center. You might also want to stroll down Catfish Creek, home to 200 year-old oak trees. Part of the state's Watchable Wildlife Areas, the Mines of Spain Recreation Area is brimming with white-tailed deer, bob cats, and wild turkey, among other creatures - so be sure to have you your camera at the ready!
Less than an hour's drive to the south-west of Dubuque is the 160-acre Ringneck Ridge Wildlife Area, popular for its upland game hunting opportunities. A large pond provides ample scope for anglers, while bird watchers will be treated to some rare species. The area has a number of well-marked hiking trails too, making it a perfect day trip for outdoorsy types.
We compare more than 2,000 providers, including: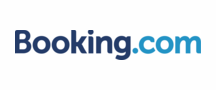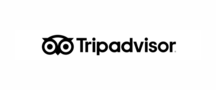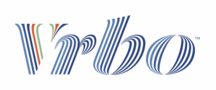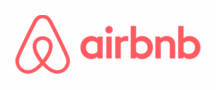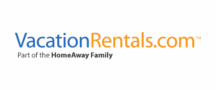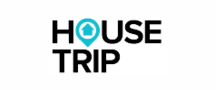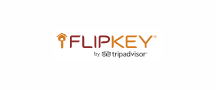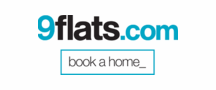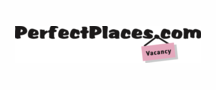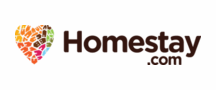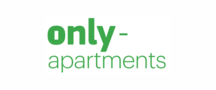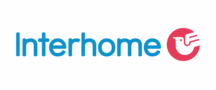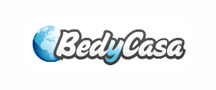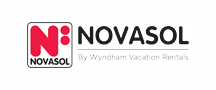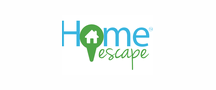 Vacation Destinations Near Dubuque
Vacation Rentals