Choose the perfect vacation rental
Save up to 73%
Best Vacation Home Deals in Dublin
Compare and find a vacation rental that fits your expectations among the 5,073 welcoming vacation rentals from numerous partner websites in Dublin. Each of the offers from the different providers are instantly compared on our website to help you save up to 73%.
Recommended Vacation Rentals in Dublin
Find your perfect vacation rental in Dublin: from $30 per night
Vacation rentals with Wi-Fi
Apartments and vacation rentals with a kitchen
Apartments With Balconies or Patios
Popular Rental Amenities in Dublin
Check above for the most commonly chosen filters in Dublin and the number of vacation rentals that have them. HomeToGo's data highlights that "internet" and "TVs" are the most frequently offered features in Dublin. Plan your vacation in advance if you enjoy soaking in the hot tub or you want to go fishing. There are just 22 listed rentals including "hot tubs" and 61 properties with "fishing."
Price and Availability Index in Dublin
7-Day Weather Forecast in Dublin
Accommodations for your vacation in Dublin
Vacationers who are interested in hotel rooms in Dublin have plenty of alternatives, as they are the most typical property type in this destination. Interestingly, specific accommodation type, this type of accommodation in particular is $301 per night, with an average size of 290 ft². Moreover, these accommodations are ideal for couples and small groups, as most can accommodate 3 vacationers. You can also search and compare other accommodation types in Dublin. Apartment rentals are, for example, another popular accommodation type there with 1,585 currently listed. The average size of apartment rentals in Dublin is 890 ft², and the average price is $288 per night.
Come for the craic with vacation lettings in Dublin
The Irish capital of Dublin is one of the most exciting destinations in Europe. Renowned for its iconic landmarks, the quick wit and charm of its people, and the most recognizable beer on the planet, Dublin also has a plethora of attractive accommodation options. From the terraced Georgian townhouses of its city center and new-build dwellings of its suburbs to the ultra-stylish apartments of its Docklands, the range of vacation homes appeals to all tastes.
Journey into Dublin
Most visitors to Ireland's largest city arrive via the Dublin Airport, which is located on the outskirts of town. However, it is easy to reach the city center from the airport, either by public transport, coach, or by rental car. There are many bus options that will take you from the airport into the city including cheap public buses or airport coaches. You also have the option of renting a car and simply heading into Dublin via the M50. No matter what you choose, arriving at your Dublin vacation home should be relatively hassle-free.
Where to find the best food in Dublin?
What to see in Dublin
Historic buildings, quaint pubs, and landmarks known around the world—it is no wonder that Dublin is one of the most popular city break destinations in Europe. The first stop on a visit here is undoubtedly the Guinness Storehouse at St. James's Gate. See how Ireland's most famous beer is made and discover the secret of how it conquered the globe. You can even enjoy a free pint with a panoramic view of the city from its rooftop bar.
Dating back to 1204, Dublin Castle is a major landmark of the city. Tour through the museums, libraries, and pleasant surrounding gardens and learn about its history. Standing on O'Connell Street is the city's General Post Office. It was one of the key buildings during the Easter Rising of 1916 and served as the headquarters of the men and women who led the rebellion.
For the bookworms among you, the magnificent Trinity College Library has the largest collection of literature across the country. Whisky lovers, of course, will not be able to resist a tour of the Jameson Distillery.
What are the best places to discover the arts and culture of Dublin?
Sample hearty Irish grub in Dublin
Bring your appetite as Dublin has a huge array of cafes, pubs, and restaurants that can answer the call when your stomach rumbles. The city is awash with eateries specializing in cuisine from all over the world, but there is no better way to sample Dublin than to eat like the locals. From stews to soups, Irish cuisine is the hearty comfort food to keep you warm on those chilly winter afternoons.
Walk through the cobbled streets of Temple Bar and pop in to Gallagher's Boxty House to sample their legendary Boxty pancake. This traditional potato cake can sit alongside an Irish breakfast or be eaten on its own. Don't forget to try their delicious beef and stout stew to fuel your sightseeing through the city.
If you're looking for a modern take on Irish cooking, head to the Winding Star overlooking the River Liffey. Here you will find mouthwatering home-smoked salmon served on Guinness bread, just one of the delicacies on this eclectic menu.
What are the best nightlife spots in Dublin?
Experience the nightlife of Dublin
Dublin is known across the world for its vibrant nightlife. The city has a pub, bar, or music venue at every turn, ensuring that no matter your taste, you can join in the craic (an Irish term for fun or entertainment) in the Irish capital. Most visitors to Dublin are instantly attracted to the famous Temple Bar area but this is just a tiny slice of the city's excellent bar scene.
South of the river, Camden Street is vying for Temple Bar's crown. From the edgy street art to the modern take on the traditional pubs, this is cool Dublin. Enjoy a perfectly poured Guinness in Long Hall, choose from the extensive cocktail menu in Fade Street Social, enjoy the vibes in The Bernard Shaw, and watch live music at Whelan's.
Keep the night going by heading over to Harcourt Street and take your pick from the multitude of clubs where you can dance until dawn.
Where are the unique attractions in Dublin?
Join the celebrations of Dublin
There is always something going on in Dublin, but nothing sends the city into party mode more than St. Patrick's Day. To honor Ireland's patron saint, there are a series of parades through Parnell Square, including Irish step dancing, floats, and much more. It all ends with the obligatory pints in Temple Bar.
Every February, the Dublin International Film Festival showcases the work of the city's very best filmmakers and screenwriters and is an absolute must for cinephiles. Equally, the Dublin International Literature Festival brings writers from all over the globe to the Emerald Isle to give talks and workshops, and there are literary walking tours over the city.
You can indulge your spooky side with the Bram Stoker Festival every October, a celebration of everything dark and mysterious. It is all in the name of Bram Stoker, one of Dublin's favorite sons, the author of the 1897 masterpiece "Dracula."
Frequently Asked Questions
How much does it cost to rent a vacation rental in Dublin?
The price for Hotel rooms and Apartment rentals in Dublin is $30 per night.
How many vacation rentals are available to book in Dublin?
There are currently 5,064 vacation homes in Dublin to browse and book for your next trip.
What amenities are most popular for vacation homes in Dublin?
Most travelers search for internet, TVs, and cribs when booking a vacation rental in Dublin.
How many vacation rentals are in Dublin?
Dublin has 5,064 Hotel rooms and Apartment rentals on offer to rent.
Are pets allowed in vacation rentals in Dublin?
Finding a cabin rental in Dublin that allows dogs is definitely possible, with 93 pet-friendly homes on offfer.
What's the best time of year to travel to Dublin?
July and August are typically the warmest months in Dublin with temperatures around 66 °F. January and February in Dublin are the coldest, with 35 °F on average.
We list offers from thousands of providers, including: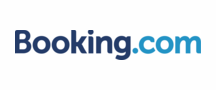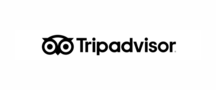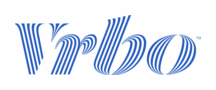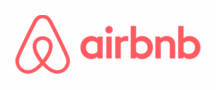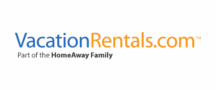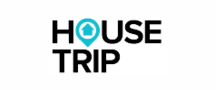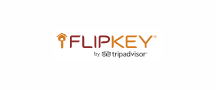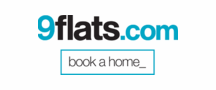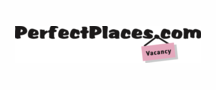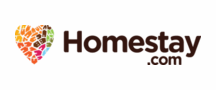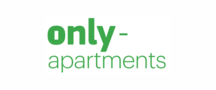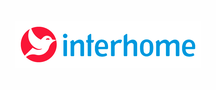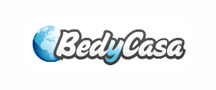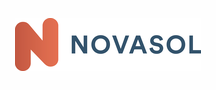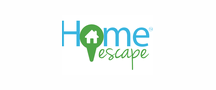 Vacation Destinations Near Dublin
Explore More Vacation Ideas