Choose the perfect vacation rental
Save up to 71%
Best Vacation Home Deals in Destin
Discover a vacation rental that fits your criteria among the 9450 welcoming options from numerous vacation rental websites in Destin. With HomeToGo, you can directly compare the prices of each listed property to discover the best deal and save up to 69%.
Recommended Vacation Rentals in Destin
Find your perfect vacation rental in Destin: from $74 per night
Vacation Houses With Pools
Dog-Friendly Vacation Rentals
Best vacation rentals with a balcony
Popular Rental Amenities in Destin
Select a filter to search and find an offer meeting your needs among all of the properties in Destin. Destin is the ideal place to look for a property if you need internet access during your vacation or you never miss an episode of your favorite show, as the most frequently offered features are "internet" and "TVs." Three amenities that are not common are "cribs," "fireplaces," and "pets Allowed."
Price and Availability Index in Destin
Vacation Rental Price Information in Destin
The price graph will give you the nightly price average for the upcoming months of the year. The most expensive prices are in June (6/25 - 7/2). Prices reach an average of $696 per night. Prices decrease in January to an average of $313 per night (1/15 - 1/22).
Rental Availability Information in Destin
Our availability graph helps you identify the busiest months in Destin. The most challenging week to find a rental in the next twelve months is in February (2/19 - 2/26). It will be easy to find a rental that suits you in a week of August (8/13 - 8/20), as 94% of the rentals are still available.
7-Day Weather Forecast in Destin
Accommodations for your vacation in Destin
2,446 of the 9311 listed rentals in Destin are apartment rentals. They account for one-third of the accommodation types in this destination (32.37%). In addition, the standard size of apartment rentals in Destin is 1,200 ft² and they cost, on average, $479 a night. Furthermore, this specific type of property is great for medium-sized groups and families, as most of the apartment rentals can welcome 6 guests. You can also consider other accommodation types in Destin. House rentals are, for example, another common property type there with 1,351 properties to compare. Our data shows that the average price of house rentals is $992 a night for an area of 2,530 ft².
Enjoy the gorgeous Florida coast with a Destin, Florida vacation rental
Named after the illustrious fishing captain Leonardo Destin, who lived here in the mid 19th century, Destin is nowadays a glamorous resort town in the Florida Panhandle. Overlooking the Gulf of Mexico, this seaside town is renowned for its clean beaches and emerald waters. An oceanfront Destin vacation rental is the perfect place to set up camp.
Getting to Destin
By air
The closest major airport to Destin is Northwest Florida Regional Airport. Get to your Destin vacation rental via taxi or rent a car – providers such as Alamo and Avis are on hand right at the airport. The smaller Pensacola International Airport and Northwest Florida Beaches International Airport are both approximately an hour's drive from Destin.
By car
From Mobile, AL: Take the I-10 East out of Mobile and follow it to FL-281 S in Santa Rosa County. Take the FL-281 exit from the I-10 E. Now take the US-98 E, which takes you directly to Destin.
From Pensacola, FL: Take the US-98 E and drive over the Pensacola Bay Bridge and continue on this road which leads you straight into Destin and to your vacation rental.
From Tallahassee, FL: The shortest way is to take the FL-20 out of town directly to Destin.
From Birmingham, AL: Leave town on the I-65 S, follow it to AL-106 E/Roger and Herman Blvd in Georgiana and take exit 114 from I-65 S, then take AL-55 S, US-29 S, AL-137 S, FL-189 S, and FL-293 to Destin.
Where to find the best food in Destin?
Dining by the Beach
Destin's oyster bars have to be seen to be believed, so work up an appetite before savoring some of these timeless aphrodisiacs. The town is known for waterfront establishments that offer stunning vistas of the coast of Florida. Family-friendly establishments please diners with sumptuous culinary preparations, live music, inventive cocktails, and friendly service.
A.J.'s Seafood and Oyster Bar is a splendid dinner option overlooking Destin harbor, as is the old-style diner Camellia Grill. For a classy night out, try Vin'tij Wine Boutique and relish the terrific seafood. Alternatively, bring home some take-out to feast on at your Destin vacation rental.
What is the weather like in Destin?
When is the Best Time to Plan a Vacation to Destin?
With an average of 343 sunny days annually, Destin's weather plays a big role in its popularity. To grab reasonably priced Destin vacation homes, consider visiting in April. The water is warm and the skies are gloriously sunny. Early Fall can bring showers, so come prepared. December to March is low season, yet Destin still manages to retain a certain charm during these months, drawing vacationers in search of some peace and quiet.
What are the top sights in Destin?
The Best Things to Do and See in Destin!
Destin's biggest claims to fame are its powdery white sand and emerald green waters. Water sports enthusiasts will be thrilled by the sheer number of activities that are on offer. Why not have a go parasailing, scuba diving, snorkeling, jet skiing, tubing, or kayaking? For those looking to stay on dry land, you could try the local sand castle building lessons. Sunbathers and kite fliers will love the vast, sun-drenched stretches of beach.
Destin Harbor is home to a extensive fishing fleet that ensure the town is teaming with delicious seafood. Destin is also a hotspot for golfers, both amateur and seasoned. Tee off at the award-winning Sandestin Golf and Beach Resort. The Destin Boardwalk is a great spot to indulge in some people-watching — sip on an iced coffee at one of the waterfront cafés and watch the world go by.
Where are the unique attractions in Destin?
The Best Day Trips from Destin
Embark on a deep sea fishing expedition and bring home some redfish and mackarel to grill back at your Destin vacation rental. Snorkelers will be astonished at the colorful tropical fish and marine life present among the Destin jetties and Crystal Beach Pier pilings. Take the kids on an educational dolphin cruise, where they can even feed the dolphins and birds.
Fancy diving through reefs and shipwrecks by night? Simply ask at your local dive shop; even novices are welcome! For those less keen on exploring the secrets of the ocean, the civil war-era Fort Pickens and its affilliated nature reserve await. For more beach fun, drive down to the secluded Fort Walton Beach and Navarre Beach, both accessible by car. Two hours west of Destin is Biloxi and the Mississippi Gulf Coast, home to Vegas-style casinos.
What are the best events and festivals in Destin?
Regular Events and Festivals
Destin has quite a few festivals and events to keep visitors engaged. The year kicks off with the Pardi in Paradise Mardi Gras Parade in February, followed by the Tequila and Taco Fest in March. May features the Burning Up The Beaches festival, a weekend of parties, dance, cruises, and dining. Next comes the Billy Bowlegs Pirate Festival in June, and then the Sandestin Triathlon in August.
Seafood connoisseurs should visit in October, when the stage is set for the Destin Seafood Festival. October's Destin Fishing Rodeo is one of the best-known events in the Florida calendar, an exciting angling contest in which a vast fleet of chartered boats sets off from the coast and returns with impressive catches. The year ends in style with the storefronts and boardwalk drenched in twinkling lights.
Destin is one of America's premier vacation destinations; book a Destin vacation home to find out what the fuss is about!
What are the must-see attractions in Destin?
Destin: A sun-kissed city on the Gulf Coast
Henderson Beach State Park
Over four miles of beach await at this pet-friendly park. The boardwalks are ideal for diving off, sunbathing and fishing, whilst camping sites are available too.
Destin Harbor Boardwalk
The scenic boardwalk extends for a quarter of a mile, and hosts the Destin Seafood Festival and the Fishing Rodeo event each October. It's also the place to come for shopping, dining and nightlife all-year round.
Destin Harbor
Take a boat cruise, listen to the live bands, dine at the waterfront cafés and soak up the lively atmosphere at Destin Harbor.
Village of Baytowne Wharf
Enjoy weekly concerts, fireworks displays, and open-air film nights in this village nearby to Destin. Zip lines, toy shops, arcades and ice cream parlours keep kids happy.
Crystal Sands Beach
Play football or frisbee on this soft white sand beach that stretches for miles, whilst there are plenty of dining and shopping options within easy reach too.
Frequently Asked Questions
How much does it cost to rent a vacation rental in Destin?
The price for Apartment rentals and House rentals in Destin is $74 per night.
How many vacation rentals are available to book in Destin?
There are currently 9311 vacation homes in Destin to browse and book for your next trip.
What amenities are most popular for vacation homes in Destin?
If you're looking to book a vacation rental in Destin, the most common amenities others search for are houses with internet, TVs, and pools.
How many vacation rentals are in Destin?
Destin has 9311 Apartment rentals and House rentals on offer to rent.
Are pets allowed in vacation rentals in Destin?
If traveling with a dog in Destin, 5% of vacation rentals allow pets.
What's the best time of year to travel to Destin?
June and July are typically the warmest months in Destin with temperatures around 89 °F. February and January in Destin are the coldest, with 50 °F on average.
We list offers from thousands of providers, including: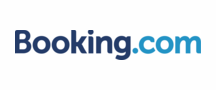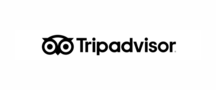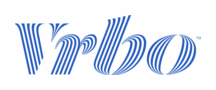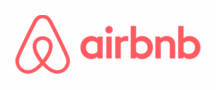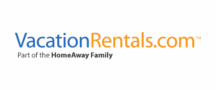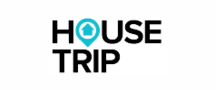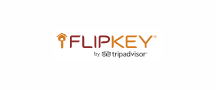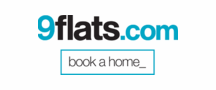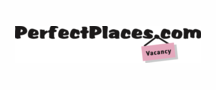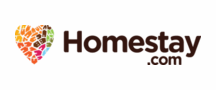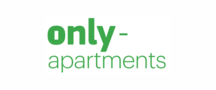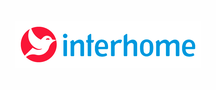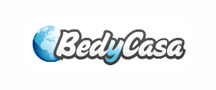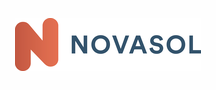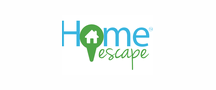 Vacation Destinations Near Destin
Explore More Vacation Ideas