Choose the perfect vacation rental
Save up to 72%
Best Vacation Home Deals in Denver
Find the perfect vacation rental from $73 per night by searching and comparing the 5,098 properties listed in Denver. By directly analyzing these vacation rentals, HomeToGo features the most economical offers and the highest rated accommodations in Denver.
Recommended Vacation Rentals in Denver
Find your perfect vacation rental in Denver: from $73 per night
Vacation rentals with Wi-Fi
Apartments and vacation rentals with a kitchen
Apartments With Balconies or Patios
Popular Rental Amenities in Denver
Use filters to look for an offer meeting your criteria among all of the properties in Denver. In Denver, 3,000 accommodations include "internet". So, if you need internet access during your vacation, use the internet filter to compare these accommodations. Not as many properties in Denver are available if you enjoy soaking in the hot tub or if you want a rental with a sauna as "saunas" and "hot tubs" are not often provided in Denver.
Price and Availability Index in Denver
Vacation Rental Price Information in Denver
The price graph will give you the nightly price average for the upcoming months of the year. The most expensive prices are in July (7/16 - 7/23). Prices reach an average of $357 per night. Prices drop in November to an average of $217 per night (11/26 - 12/3).
Rental Availability Information in Denver
Check out the graph above to find out how many accommodations are available in Denver(in %). So far, the week with the least available rentals in Denver is in January (1/29 - 2/5). March (3/19 - 3/26) has got the highest percentage of available rentals.
7-Day Weather Forecast in Denver
Accommodations for your vacation in Denver
In Denver, hotel rooms are the most prevalent accommodation type. In addition, they have an average size of 430 ft² as well as a median price of $274 per night. Furthermore, these rentals are excellent for 3 as that is the average number of guests hotel rooms can welcome in Denver. You can also compare other property types in Denver. Apartment rentals are, for example, another popular property type in this destination, with 550 listed accommodations. These properties cost $291 per night on average and have an average size of 1,640 ft².
Access Your Rocky Mountains Adventure With Denver Vacation Rentals
A former cowboy town with a history dating back to one of the biggest gold rushes in America, Denver has grown into a hip city, evidenced by its revitalized downtown area and microbrewery scene. This thriving metropolis has everything you need while still being close to Colorado's spectacular scenery. A trip to Denver provides a perfect balance between city and nature.
Set at one mile above sea level, Denver draws visitors from all over with its location right on the doorstep of Rocky Mountain National Park. With Denver vacation homes you are perfectly situated to enjoy the many outdoor recreation options and culture that the region has to offer.
Getting to Denver
Denver International Airport is the largest airport in the USA by size and one of the busiest airports in the country. The airport is located 25 miles outside of downtown Denver, easily reached by taxi, shuttle or rental car. Public transport to and from the airport is available via the Regional Transport District's SkyRide bus routes, and a newly built rail service takes travelers directly into Union Station in the center of downtown Denver.
Where to find the best food in Denver?
Denver's Thriving Beer Culture
Colorado is home to over 200 breweries and, as the state capital, Denver takes its beer drinking seriously. The nearby town of Golden, only a 20-minute drive from your downtown Denver vacation rental, is home to the famous Coors brewery. Take a free tour of the site, founded in 1873, and now the largest single-site brewery in the world.
If you prefer artisanal brews, Denver showcases high quality craft beers from some of the state's many microbreweries. And with more than 30 breweries within the city limits, it's not hard to find a cold one to quench your thirst.
To accompany your beverage, open-minded travelers may wish to sample the regional delicacy of 'Rocky Mountain Oysters', but beware that this appetizer is not from the sea. These bull testicles dipped in batter and deep-fried will tempt only the most adventurous gourmets.
What is the weather like in Denver?
Unique Seasons and Mild Year-Round
Due to its elevation and location, Denver is blessed with a temperate, sunny climate with low rainfall and humidity. Depending on your interests, Denver and the surrounding area has something to offer visitors at any time of the year.
In the fall, take a short trip from your Denver vacation rental into the mountains to experience the breathtaking fall colors. The golden leaves and white bark of the aspen trees, set against sunny blue skies, are a spectacle not to be missed.
Denver winters are relatively mild, with daytime temperatures in the 40s. Snowfall in the city is sporadic and soon melts in the sun, but the surrounding snow-capped mountains provide enough of the white stuff to keep skiers and snowboarders happy.
In April and May the city turns green and spring flowers emerge, providing a perfect backdrop for exploring Denver by foot or bicycle.
Summer temperatures are generally in the range of a comfortable 70-80 degrees, ideal for the wide variety of outdoor activities available, such as hiking, mountain biking, rock climbing and rafting.
What are the top sights in Denver?
The Coolest Neighborhoods That Even the Best Denver Vacation Rentals Are Worth Leaving for
1. River North Art District (RiNo)
This neighborhood is known for its street art. Be sure to visit the various factory buildings and historic warehouses where you'll find great music, studios, art galleries, breweries, and cafes. Art openings and live music shows are held the first Friday of every month.
2. Highland
This is a large neighborhood away from Denver's downtown. Have an ice cream at the local mainstay Little Man after sampling the urban street foods at Linger. Head to LoHi to check out many of the city's best tap rooms and low-key restaurants.
3. Capitol Hill
South of downtown Denver, in Capitol Hill you can get an authentic sense of Colorado's history. The local architecture is a particular highlight. Visit the Denver Art Museum, the Molly Brown House, the Center for Colorado Women's History (housed in another historic mansion), and the Governor's Residence at the Boettcher Mansion.
What are the best places to discover the arts and culture of Denver?
Discover Denver's Rich Arts and Culture Scene
1. Denver Art Museum
Located within Denver's Civic Center, the DAM boasts more than 70,000 works from across the globe. The building designed by Daniel Libeskind is a work of art itself.
2. The Art District
The Art District on Santa Fe is Denver's largest designated creative hub, featuring numerous art galleries and artists' studios. Explore the various galleries housing an impressive range of paintings, sculptures, and mixed media.
3. Denver Arts Week
Denver Arts Week offers hundreds of events throughout the city. Check out their family events, including numerous hands-on activities and the free Saturday Night at the Museums.
What are the best activities for families in Denver?
The 3 Best Activities for Families in Denver
1. Denver Museum of Nature & Science
The Denver Museum of Nature & Science is one of America's premier natural history museums. It has a collection of over 100,000 exhibits, including a wealth of dinosaur and mammal fossils. Check out the planetarium and the Prehistoric Journey exhibition, which kids will love in particular. There are also Space Odyssey and Wildlife exhibits, while film screenings, lectures, and classes take place all year round.
2. Rocky Mountain National Park
For a fun-filled day in nature, make the drive up to Rocky Mountain National Park. Spreading across 416 square miles, the park offers opportunities for hiking, and a wide range of adventure sports including mountain biking, rock climbing, and skiing in winter.
3. Denver Zoo
The Denver Zoo in City Park is one of the city's most popular attractions. Covering 80 acres, the zoo is home to over 3,000 animals, including rare species like the Mongolian wild horse and novelties like Vietnamese potbellied pigs.
What are the best nightlife spots in Denver?
The 10 Best Bars in Denver
1. Union Lodge No.1
This bar on Champa St. is the perfect tribute to the 19th century American bars that provided not only drinks but also amazing experiences. With its warm atmosphere, wooden floors and furnishings, and experience bartenders, visitors love the bar's excellent décor and great cocktails.
2. Hudson Hill
Expect a lively atmosphere and great music, in addition to quality boutique wines, a variety of cocktails, beers, and coffee. Appetizers are also available here. Located at 13th Ave, Denver, you can check out this bar on any day of the week.
3. Williams & Graham
This intimate bar on Tejon St. serves classic speakeasy cocktails and a wide selection of spirits, in addition to a full menu.
4. Palenque Mezcaleria
Enjoy an extensive array of Mexico's finest spirits and cocktails at this spot on Louisiana Ave., as well as ceviche, tasty dips, and tacos.
5. The Arvada Tavern
On Olde Wadsworth Blvd. you'll find this spot that dates back to 1933. Head through a phone booth and upstairs, you can enjoy live music on Fridays and Saturdays.
6. The Family Jones Spirit House
This award-winning bar offers a distillery, bar, and restaurant in one.
7. Goed Zuur
Head here for a wide range of sour beers as well as an array of local Colorado snacks.
8. Cooper Lounge
Seat yourself in this grand upstairs bar at Union Station, which is fancier than it sounds.
9. The Cruise Room
Not only has this bar been open since 1933, it's never closed. You'd never guess from the elegant interior, however, that it's the longest continually open bar in the city.
10. The Hidden Idol
This semi-secret upstairs tiki bar gives way to an even more secret summer-only rooftop patio.
Where are the unique attractions in Denver?
Gateway to the Mountains
Vacation rentals in Denver make the perfect base to explore the greater region. The neighboring Rocky Mountains are the main attraction, home to some of the world's finest ski resorts, as well as a number of spectacular hiking trails.If the mile-high city isn't high enough for you, undertake the Colorado right of passage and scale one of the nearby 'fourteeners' - mountain peaks over 14,000 feet. The nearest to Denver are Longs Peak and Mount Evans.
For a change of pace, the quaint city of Boulder is a quick drive away, less than an hour from Denver vacation rentals. Once a major settlement for hippies in the 60s, Boulder still maintains its liberal, free-spirited roots, although in recent years it has become a poster town for active sports lifestyles. The Chautauqua Park and the Flatirons provide excellent spots for outdoor recreation activities. Or you can visit the Celestial Seasonings Tea Factory to learn more about herbal teas, matcha lattes, and chai. Furthermore, the city's downtown area is known for its excellent breweries and restaurants.
Alternatively, the White River National Forest is about an hour's drive from Denver. This vast forest offers 2,500 miles of hiking routes. Head here to watch wildlife, camp, ride horses, or even backpack. Winter provides the perfect opportunity to spend a day (or more) in ski areas like Snowmass, Vail, and Breckenridge.
Another option for an awesome day trip is the Pawnee National Grassland. Travelers have to drive for a mere two hours to get to this location, which provides great hiking trails and exciting bird watching opportunities. With 200,000 acres of beautiful grassland, you can also turn your day trip into an overnight family camping trip, if you'd like a bit more time outdoors in nature.
Booking vacation homes in Denver gives you the independence to discover the stunning scenery and much more that's just waiting to be explored.
What are the must-see attractions in Denver?
3 Must-See Attractions in Denver
1. Colorado State Capitol
Intentionally designed to resemble the United States Capitol, this building has interiors made mostly from Colorado Rose Onyx, a rare rose marble. Climb to the top as part of a free guided tour.
2. Mount Evans
Called 'the road into the sky', the drive up to Mount Evans reveals dramatically changing landscapes and temperatures. Big Horn Sheep and mountain goats are frequently spotted here.
3. Denver Botanic Gardens
These gardens are home to North America's largest collection of plants from cooler regions. Summertime concerts and special exhibitions are big draws too.
Frequently Asked Questions
How much does it cost to rent a vacation rental in Denver?
On average, a Hotel rooms or Apartment rentals in Denver costs $73 per night.
How many vacation rentals are available to book in Denver?
There are currently 4,725 vacation homes in Denver to browse and book for your next trip.
What amenities are most popular for vacation homes in Denver?
Most travelers search for internet, TVs, and pools when booking a vacation rental in Denver.
How many vacation rentals are in Denver?
Denver has 4,725 Hotel rooms and Apartment rentals on offer to rent.
Are pets allowed in vacation rentals in Denver?
Finding a cabin rental in Denver that allows dogs is definitely possible, with 726 pet-friendly homes on offfer.
What's the best time of year to travel to Denver?
July and August are typically the warmest months in Denver with temperatures around 86 °F. January and December in Denver are the coldest, with 15 °F on average.
We list offers from thousands of providers, including: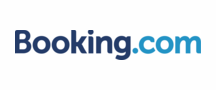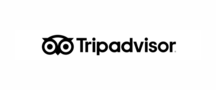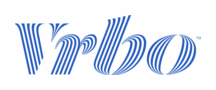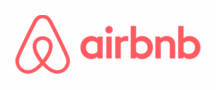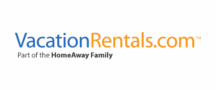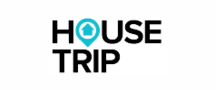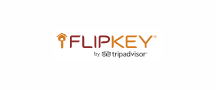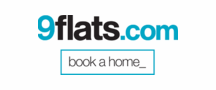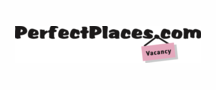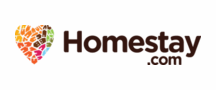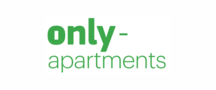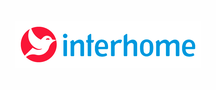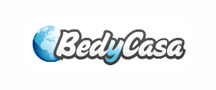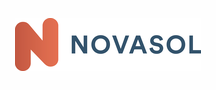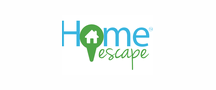 Vacation Destinations Near Denver
Explore More Vacation Ideas