Choose the perfect vacation rental
Save up to 71%
Best Vacation Home Deals in Delray Beach
Discover a vacation home meeting your preferences among the 599 welcoming options from several partner websites in Delray Beach. HomeToGo, a vacation rental search engine, directly sorts all of these accommodations to help you save up to 70%!
Recommended Vacation Rentals in Delray Beach
Find your perfect vacation rental in Delray Beach: from $124 per night
Vacation rentals with Wi-Fi
Vacation rentals and apartments with air conditioning
Apartments and vacation rentals with a kitchen
Find a waterfront rental for your next vacation
Delray Beach Vacation Rentals Near Beaches and Lakes
Popular Rental Amenities in Delray Beach
Filters are conveniently available so you can tailor your search and find the ideal vacation rental in Delray Beach. In Delray Beach, 286 rentals include "TVs". So, if you want to tune out with some TV time, select the TVs filter to compare these properties. Three features that are not typical are "fishing," "fireplaces," and "saunas."
The Weather in Delray Beach
7-Day Weather Forecast in Delray Beach
Accommodations for your vacation in Delray Beach
More than half of the accommodations (56.23%) in Delray Beach are hotel rooms. They are the most frequent accommodations in this destination. In addition, hotel rooms there have an average price of $533 per night and a median size of 390 ft². Furthermore, if you are going in a group of 3, hotel rooms are the ideal property type in Delray Beach, as they usually accommodate this exact group size. You can also search and compare other accommodation types in Delray Beach. House rentals are, for example, another typical property type there with 70 properties to compare. Our data reveals that the average price of house rentals is $636 a night for an area of 2,010 ft².
Discover the eclecticism of Delray Beach from your vacation home
Delray Beach, Florida was founded by Seminoles and attracted Japanese farmers and African Americans. Its pineapple farms were the beginning of the history of hospitality that drew visitors to Delray Beach when the first trains rolled into town in 1896. Your chic vacation rental apartment offers you relaxed seaside pastimes with urban elegance.
Where to find the best food in Delray Beach?
Discover Japanese history and culture in Florida
Delray Beach is home to the fascinating Morikami Museum and Japanese Gardens, a must see when you are in the vicinity. Founded by an immigrant Japanese pineapple farmer, the museum showcases Japanese culture. Wander along pine avenues past ponds where koi swim to the 12th century inspired Shinden garden. There are over five thousand artifacts from Japan on display at the museum and on the third Saturday of each month, you can be part of a tea ceremony at the Seishin-An Teahouse. Taste the cuisine at the renowned Cornell Cafe onsite.
What are the best places to discover the arts and culture of Delray Beach?
Fusion flavours in Delray
The metropolitan environs of your sleek vacation home in Delray Beach proffer a huge variety of culinary delights. Quaff a glass of wine overlooking the ocean at Joseph's Wine Bar, or enjoy some of the succulent seafood for which the state is known at J&J Raw Bar. The eclectic origins of the town have produced fabulous fusion restaurants, and you can find Carribbean cuisine along with Asian cooking and, of course, modern American fare.
Where are the unique attractions in Delray Beach?
Exploring the Gold Coast
Just north of Fort Lauderdale and Miami, Delray Beach is one of the Gold Coast's most popular destinations. Once a Spring Break destination, things have become more sophisticated in recent years, with jazz concerts and cocktails perhaps reflecting the yachting crowd's influence. Meanwhile, Miami, sometimes nicknamed the 'city that keeps the roof blazing', is the place to head if you want to party.
Frequently Asked Questions
How much does it cost to rent a vacation rental in Delray Beach?
On average, a Hotel rooms or House rentals in Delray Beach costs $115 per night.
How many vacation rentals are available to book in Delray Beach?
There are currently 599 vacation homes in Delray Beach to browse and book for your next trip.
What amenities are most popular for vacation homes in Delray Beach?
If you're looking to book a vacation rental in Delray Beach, the most common amenities others search for are houses with TVs, internet, and pools.
How many vacation rentals are in Delray Beach?
Delray Beach has 599 Hotel rooms and House rentals on offer to rent.
Are pets allowed in vacation rentals in Delray Beach?
Yes, there are 92 vacation homes in Delray Beach that allow pets, with an average price of $490 per night.
What's the best time of year to travel to Delray Beach?
If booking a vacation rental in Delray Beach, consider that rainy season is usually in September or June, with March often being the driest.
We list offers from thousands of providers, including: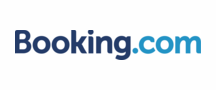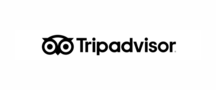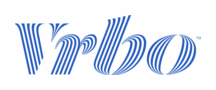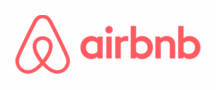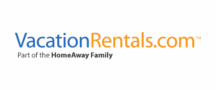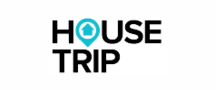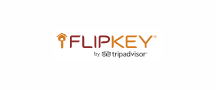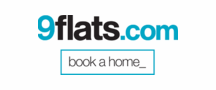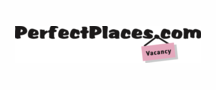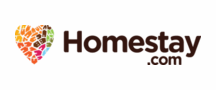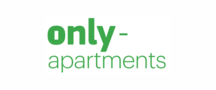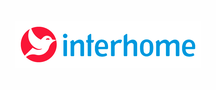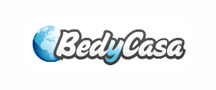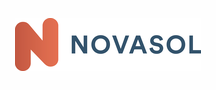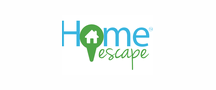 Vacation Destinations Near Delray Beach
Explore More Vacation Ideas