Choose the perfect vacation rental
Top Vacation Destinations in Delaware
Save up to 74%
Best Vacation Home Deals in Delaware
Discover a rental meeting your needs among the 7672 unique properties from different vacation rental websites in Delaware. HomeToGo immediately features the best offers by comparing all of the listed vacation homes in Delaware from 17 different providers.
Recommended Vacation Rentals in Delaware
Find your perfect vacation rental in Delaware: from $90 per night
Vacation Houses With Pools
Dog-Friendly Vacation Rentals
Best vacation rentals with a balcony
Popular Rental Amenities in Delaware
Properties can be chosen based on various criteria. Above, you can see the number of properties that offer a specific amenity in Delaware. In Delaware, 5,761 accommodations provide "internet". So, if you can't imagine a vacation without internet, use the internet filter to compare these accommodations. You can even find properties if you bring your pet everywhere (484 rentals include "pets Allowed" in Delaware) or if you want a rental with a balcony or a patio (319 rentals in Delaware include "balconies/patios").
7-Day Weather Forecast in Delaware
Accommodations for your vacation in Delaware
In Delaware, house rentals are the most frequent type of accommodation. Interestingly, type of accommodation in particular, this type of property in particular is $589 per night, with an average size of 2,130 ft². Moreover, this category of residence is great for large groups, as the majority of house rentals can welcome groups of 10. If you would prefer something else, you can compare many other offers, such as hotel rooms, which are the second most typical type of property in Delaware. Hotel rooms in Delaware are 360 ft² on average, with average prices of $195 per night.
Discover the Joys of Delaware With a Vacation Rental
Although it is the second smallest state in the United States, Delaware has plenty of interesting sights and things to do for vacationers of all ages interests, and budgets. Pristine beaches and charming coastal towns provide an idyllic setting for those who want to unwind by the beach, while a range of recreational activities provide options for the adventure seekers.
Named after the Delaware River, "The First State" is not only about beaches and water sports. If shopping relaxes you Delaware is paradise. The absence of a state surcharge means that you pay much less for everything, so explore the many boutiques, malls and other retail outlets and fill your shopping cart.
Places like the botanical garden of the Mt. Cuba Center in Hockessin and the Ashland Nature Center serve as the perfect destinations in which to relax and spend time with family discovering nature at its best. Staying at a Delaware vacation rental adds a special touch to your trip and you can choose anything from a pet-friendly beach house and luxury cottages or villas to a beautiful condo.
What is the weather like in Delaware?
Weather in Delaware: The Best Time for a Vacation
The climate of Delaware ranges between humid subtropical and continental, with variations in the temperature in the different parts of the state. The temperatures are usually mild with hot, humid summers and light snowfall in the winters.
There is no bad time for a Delaware vacation but summers are usually favored by travelers, so the months of June to August get a lot of visitors who come looking for a relaxing beach vacation. To beat the crowd, the Fall season, between September and early November, is the best time to visit.
What are the best places to discover the arts and culture of Delaware?
Places of Interest for Art and Culture lovers
With its rich history and culture there are plenty of such attractions in Delaware to explore. To get a taste of the state's energetic art scene, visit the Biggs Museum of American Art in Dover. It houses both permanent and changing collections of historic and contemporary American arts and there are also special events held for both adults and children.
The Nemours Mansion and Gardens in Wilmington, a sprawling country estate built to resemble a French château, is truly a sight to behold. It was gifted by Alfred DuPont to his wife and today it stands as testimony to his massive fortune. There are guided public tours available of this remarkable attraction for people of all ages.
What are the best events and festivals in Delaware?
Delaware Events Worth Checking Out
Delaware hosts several festivals throughout the year and if you are planning your vacation in May do not miss the Dover Days Festival. The first weekend of every May is celebrated with a 3-day extravaganza featuring a car show, a parade, live music, walking tours and even a pet parade.
What are the must-see attractions in Delaware?
The Most Instagrammable Places in Delaware
At the Winterthur Museum, Garden and Library you'll find stunning architecture, art, and antique collections, and blooming gardens with historic trees.
Visit Rehoboth Beach for pictures of the blue Atlantic Ocean and beach area as well as the beautiful boardwalk lined with restaurants, shops, and amusement centers. If water vistas are what you love, the Delaware Seashore State Park with its striking bay and six miles of shoreline is just the place for several Instagram-worthy pictures.
Capture the spectacular sunrise at Cape Henlopen State Park, the place where Delaware Bay joins the Atlantic Ocean. Climb the Observation Tower for 360-degree views. Lush gardens spread across rolling hills make the Mt. Cuba Center a gem for photography enthusiasts. This space is also home to vibrant wildflowers and ponds.
The Bombay Hook National Wildlife Refuge is where you can take remarkable pictures of Delaware's wildlife and thousands of migratory birds amid a beautiful marshland. The Trap Pond State Park is best known for its path of bald cypress trees. There are also walking trails and a pond with boating opportunities – perfect for vacation clicks.
Capture the stunning colors of fall in the trees at Rockford Park for memorable pictures of Delaware. The historic tower surrounded by green open space is another sight. At the Delaware Breakwater East End Light, a historic lighthouse sits pretty in the Bay as the waves gently lash around. Capture this for a picture-perfect image of coastal Delaware.
Frequently Asked Questions
How much does it cost to rent a vacation rental in Delaware?
On average, a House rentals or Hotel rooms in Delaware costs $82 per night.
What amenities are most popular for vacation homes in Delaware?
The most popular amenities for home rentals in Delaware include accommodations that have: internet, TVs, and pools.
How many vacation rentals are in Delaware?
Discover 7438 vacation rentals available to book in Delaware.
Are pets allowed in vacation rentals in Delaware?
If traveling with a dog in Delaware, 7% of vacation rentals allow pets.
What's the best time of year to travel to Delaware?
Delaware has its warmest time of year around July and August, with average nightly prices being around $82.
We list offers from thousands of providers, including: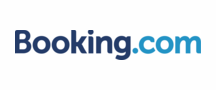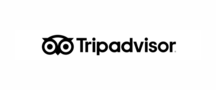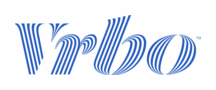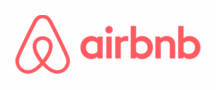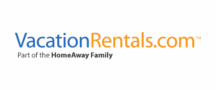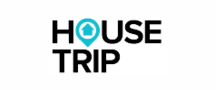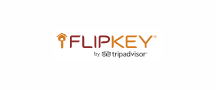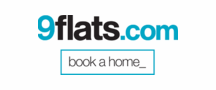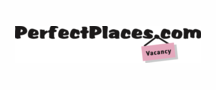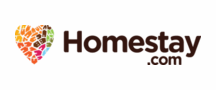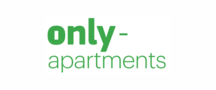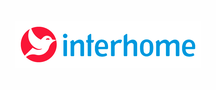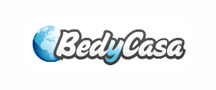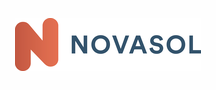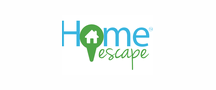 Explore More Vacation Ideas