Choose the perfect vacation rental
Save up to 61%
Best Vacation Home Deals in Dallas
Compare and find the perfect property from $57 per night by exploring the 6212 options being offered in Dallas. Using HomeToGo you can immediately search and compare the offers of each available property to find the best price and save up to 79%.
Recommended Vacation Rentals in Dallas
Find your perfect vacation rental in Dallas: from $57 per night
Vacation Houses With Pools
Dog-Friendly Vacation Rentals
Best vacation rentals with a balcony
Popular Rental Amenities in Dallas
Our search page's filters will help you find your dream rental in Dallas. Dallas is the ideal spot to book a property if you can't imagine a vacation without internet or you want to tune out with some TV time, as the most frequently offered features are "internet" and "TVs." Plan your vacation in advance if you plan to go fishing or you enjoy soaking in the hot tub. There are just 23 listed properties providing "fishing" and 156 rentals providing "hot tubs."
Price and Availability Index in Dallas
Vacation Rental Price Information in Dallas
We rendered price information data on the above graph to give you more insights on prices in Dallas. The most expensive week to book a rental in Dallas is in May (5/7 - 5/14). On the other hand, in January you will find the cheapest prices (1/8 - 1/15). Prices this week are on average $155 a night.
Rental Availability Information in Dallas
Find out the percentage of available rentals in Dallas with the graph above. It is in November that you will find the week with the least available rentals (11/12 - 11/19). On the contrary, only 9% of the rentals are booked during a week in January (1/29 - 2/5).
7-Day Weather Forecast in Dallas
Accommodations for your vacation in Dallas
Many of the properties (63.5%) in Dallas are hotel rooms. They are the most typical vacation accommodations there. In addition, the average size of hotel rooms in Dallas is 440 ft² and they cost, on average, $239 a night. Moreover, if you are going in a group of 4, hotel rooms are an excellent type of accommodation in Dallas, as they usually welcome this exact group size. If you would prefer to compare another accommodation type, you may want to have a look at apartment rentals, which are the other most typical accommodation type in Dallas. While hotel rooms in Dallas have an average size of 440 ft², apartment rentals have an average size of 1,220 ft².
Enjoy All the Comforts of Home With a Dallas Condo Rental
With a lot of green space, Dallas offers outdoor enthusiasts plenty of opportunities for swimming, cycling, golf, tennis and more. If you're an architecture buff, visit Dallas for its modern, postmodern, and Gothic Revival architecture.
A cultural and commercial hub in Texas, Dallas is a delight for vacationers owing to its Old West heritage and grand architecture. The JFK Memorial, Reunion Tower, and Dallas City Hall are iconic landmarks. The city's parks contain 17 different lakes, most of which offer various recreational activities. Then there are the museums, zoos, and amusement parks. Make your Dallas family vacation more special by staying in a fully-furnished vacation home.
When it comes to vacation rentals in Dallas, you can choose between hip lofts, spacious condos, lake houses, apartments, and traditional duplexes. If you are traveling with your entire family, there are five-bedroom homes on offer, ensuring you are all staying under a single roof and can enjoy quality time together.
Where to find the best food in Dallas?
Where to Eat in Dallas
Right outside The Woodlands Mall, you'll find the Tex-Mex restaurant Mi Cocina. It's renowned for its margaritas, especially the Mambo Taxi, which is a delicious blend of their traditional frozen margarita and home-made sangria.
The classic Mile-High Pie at Norma's Café is the perfect dish for all dessert lovers. This diner-style pie is topped with "mile-high" meringue, which is the reason why locals and travelers come back for seconds. Choose between a slice of chocolate peanut butter, lemon, or chocolate pie.
The 9 Best Brunch Spots in Dallas
1. Boulevardier
Treat yourself to a long weekend brunch of French classics with a spin at Boulevardier. 'Legs and eggs' is a signature dish at this bistro-style restaurant.
2. Ten Bells Tavern
At the Ten Bells Tavern, enjoy the country breakfast and duck confit hash in a relaxed, British-influenced setting. Wash it down with some European brews.
3. Bread Winners Café & Bakery
A go-to brunch spot for many, the American-style Bread Winners Café & Bakery is known for their fried chicken, jalapeno-bacon cheddar waffles, and mimosas.
4. Hattie's
Hattie's serves Southern low-country fare and cocktails in an upscale yet casual setting. Go for the shrimp and cheddar grits with Tabasco-bacon sauce.
5. Deep Ellum's Harlowe MXM
Visit Deep Ellum's Harlowe MXM to enjoy sourdough waffles, pork belly chimichanga, and brunch fondue along with a drink on the airy rooftop patio.
6. Rustic
At Rustic, unwind with Texas brews, smoked meats, and home-style Southern food made with locally-sourced ingredients.
7. The Whiskey Cake
Whiskey cocktails and large servings of farm-to-table food cooked on a wood grill make The Whiskey Cake a loved brunch spot. Try their signature French toast.
8. Taverna
Taverna offers authentic Italian fare in Dallas, and is just the place for a relaxed brunch. Choose from bruschetta, eggs, or risotto along with a delicious mimosa.
9. The Libertine
The Libertine is known for its excellent range of beers paired with delectable bar food. Try their popular sandwiches or the chicken-fried steak and eggs.
What are the best activities for families in Dallas?
The 9 Best Activities for Families in Dallas
1. Zero Gravity Thrill Adventure Park
Get your adrenaline pumping by paying a visit to Zero Gravity Thrill Adventure Park. It offers a diverse line-up of fun, adrenaline-pumping rides for the entire family. Have a joyride on The Skyscraper or shout out in glee while on the Texas Blastoff. The park promises an exhilarating, yet extremely safe, time that you won't forget in a hurry.
2. Dallas Arboretum and Botanical Garden
Take a refreshing walk in the Dallas Arboretum and Botanical Garden. It is a 66-acre area featuring various species of beautiful plants. You can appreciate the gorgeous sight of tulips in full bloom if you visit the garden during March-April. Discover beautiful trails and interactive exhibits spread across an 8-acre open space at the Children's Adventure Garden. At the White Rock Lake, you can go hiking, bird watching, biking, and kayaking amidst beautiful natural scenery.
3. Dallas World Aquarium
To catch a glimpse of endangered birds and animals, spend time at the Dallas World Aquarium. See exotic creatures like sloths, crocodiles, sharks, and penguins in their simulated natural habitats. Check out the Orinoco Rainforest exhibit to see Orinoco crocodiles, toucans, poison dart frogs, and tree sloths.
4. Dallas Zoo
Another great place for amazing wildlife encounters is the 106-acre Dallas Zoo. Your children will have a lot of fun spotting the zebras, giraffes, elephants, and ostriches. The Dallas Zoo is home to more than 2,000 animals where visitors can watch and learn about wildlife conservation programs. Go on the monorail safari and visit the petting farm.
5. Six Flags Over Texas
Get your adrenaline pumping at Six Flags Over Texas, a 212-acre amusement park with fun rides for every age. Enjoy live shows, try some karaoke, and explore the many eateries.
6. Perot Museum of Nature and Science
A children's museum, interactive exhibits with dinosaurs and more, and hands-on activities make a visit to the Perot Museum of Nature and Science a wonderful family outing.
7. Trinity Forest Adventure Park
If you feel like going on an exciting expedition, the Trinity Forest Adventure Park should be your next stop. It's the only aerial adventure park of its kind in Texas. The place consists of zip lines, bridges, cargo nets, and climbing features, many of which are kid-friendly, to give you endorphin-releasing goosebumps.
8. Texas Horse Park
Visit the Texas Horse Park in the Great Trinity Forest to explore lush forest areas on horseback in true Texan cowboy-style. If you have young kids, there are pony rides available.
9. Adventure Landing Dallas
Adventure Landing Dallas offers fun recreational games such as laser tag, batting cages, putt-putt, and go-karts, which your children will love.
Where are the unique attractions in Dallas?
The Best Neighborhoods for Shopping in Dallas
If you are looking for some retail therapy in Dallas, Greenville Avenue is a good place to start. This area is full of stores selling high-end fashion, vintage clothing, antiques, and music records.
Highland Park is perfect for luxury shopping, with several shops located at the stylish Highland Park Village. Splurge on designer wear, jewelry, and upscale home décor at this shopping center.
West Village in Uptown is a trendy neighborhood to walk through and shop at luxury brand stores, cute little boutiques, and stores belonging to local designers. Several restaurants dot the area.
The vibrant Downtown Dallas neighborhood is home to everything from the iconic Neiman Marcus store and the multi-level Forty-Five Ten luxury boutique to the massive Dallas Farmers Market.
What are the best events and festivals in Dallas?
Festivals in Dallas
Taking place across four days in September of each year, GrapeFest is the Southwest's largest wine festival. This festival features wine tastings, carnival rides, live entertainment, and an exciting "Grape Stomp".
Started in 1896, Fort Worth Stock Show and Rodeo is a 23-day annual event. Some highlights are the world-class livestock shows, cowboy cuisine, and daily live music.
What are the must-see attractions in Dallas?
4 Important Sights in Dallas
1. Sixth Floor Museum
It was from the sixth floor of this former Texas School Bank Depository that Lee Harvey Oswald fired the shots that killed John F. Kennedy. Today, Sixth Floor Museum is home to various exhibits, including some of Kennedy's presidential campaign material, photos, and other artifacts.
2. Klyde Warren Park
Klyde Warren Park connects downtown and the Dallas Arts District with the uptown neighborhood. This 5.2 acre public park was first opened in 2012 and hosts regular events including 'Imagination Playground', 'Yoga with Yogis' and 'Food Trucks Friday'. Children can explore the splash pad and jungle gym or climb a tree house. There are several lawn games, ping pong tables, and food trucks to enjoy together.
3. Reunion Tower
The construction of Reunion Tower was completed in 1978, and it remains one of the most iconic buildings in Dallas. Lit beautifully by night, the tower is made of five concrete cylindrical poles that support the sphere on top. It's also home to a 360 degree revolving restaurant.
4. Nasher Sculpture Center
Located in the heart of the Dallas Arts District, Nasher Sculpture Center hosts outstanding collections of contemporary sculptures. It was opened in 2003, and since then has showcased private collections as well as excellent temporary displays.
Frequently Asked Questions
How much does it cost to rent a vacation rental in Dallas?
On average, a Hotel rooms or Apartment rentals in Dallas costs $70 per night.
How many vacation rentals are available to book in Dallas?
There are currently 6179 vacation homes in Dallas to browse and book for your next trip.
What amenities are most popular for vacation homes in Dallas?
Most travelers search for internet, TVs, and pools when booking a vacation rental in Dallas.
How many vacation rentals are in Dallas?
Discover 6179 vacation rentals available to book in Dallas.
Are pets allowed in vacation rentals in Dallas?
Finding a cabin rental in Dallas that allows dogs is definitely possible, with 725 pet-friendly homes on offfer.
What's the best time of year to travel to Dallas?
Dallas has its warmest time of year around August and July, with average nightly prices being around $70.
We list offers from thousands of providers, including: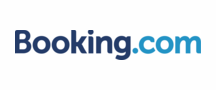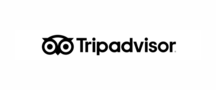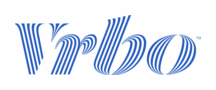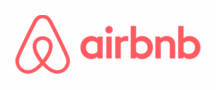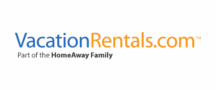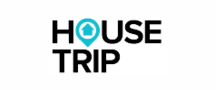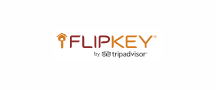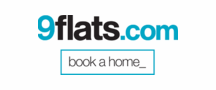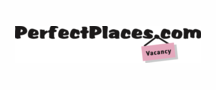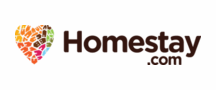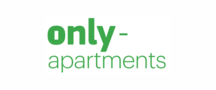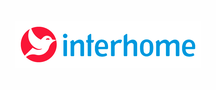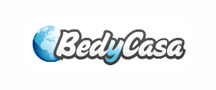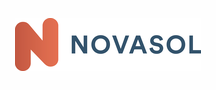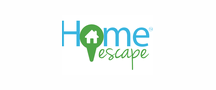 Vacation Destinations Near Dallas
Explore More Vacation Ideas