Choose the perfect vacation rental
Recommended Vacation Rentals in Cumberland
Find your perfect vacation rental in Cumberland: from $33 per night
Vacation Rentals With Fireplaces
Vacation rentals and apartments with air conditioning
Vacation rentals with Wi-Fi
Popular Rental Amenities in Cumberland
Cumberland is an excellent vacation spot if you have a pet, as 0 vacation rentals in Cumberland allow you to bring your pet. Pet-friendly vacation rentals in Cumberland is on average $0 a night. A few of the pet-friendly rentals (0) are located less than 2 miles away from the city center.
Discover the Beauty of Cumberland with a Vacation Rental
Located in Maryland, Cumberland is famed for hosting George Washington's Headquarters. Aside from that cabin which you can still visit, the town has tons of fun and fascinating attractions, with something that will appeal to everyone. So, if you are looking for history, adventure, and family activities, then look no further than Cumberland. You'll find lodging options to suit your needs and group size. For something a little different this vacation, why not choose a houseboat rental?
Where to find the best food in Cumberland?
Top Places to Eat in Cumberland
For exquisite Italian dishes, head to the Ristorante Ottaviani, a family-operated restaurant that is known for its Italian family recipes passed down the generations. The restaurant promises a friendly and welcoming environment. Top dishes at Ristorante Ottaviani include Zuppa Saverio, carpaccio, bruschetta, and antipasto.
Another incredible place to eat in Cumberland is the Puccini Hometown Grill, which features casual dining. One of their specialties here is wood-fired pizza, but there are other delicious meals you can order. They also serve children's favorites including meatballs, pizza, pizza cheese, and chicken tenders.
Are you a lover of sandwiches? If so, then you will fall in love with Queen City Creamery, known for serving the best deli sandwiches and wraps in Cumberland. Everything is fresh here, including the sides, salads, and seasons. Moreover, this eatery also specializes in frozen custard that the chefs prepare daily. And there are three different desserts every day.
What are the best activities for families in Cumberland?
Activities with Children in Cumberland
Your children will love bouncing, sliding, and jumping at Monkey Joe's indoor inflatable park. The park features wall-to-wall inflatable slides, games, obstacles, and fun puzzles, so there's plenty to keep them entertained. There are two playground areas: one for children up to age 12 and one for children aged 3. Ensure you get there early, as it is a very popular attraction with families - and with good reason!
Another family-friendly spot to visit in Cumberland is the Allegany Museum, which represents the culture of people of the Allegany area. The Museum explores both the past and present and features an array of familiar objects with fascinating stories behind them.
The Western Maryland Scenic Railroad departs from Downtown Cumberland and goes high into the Allegany Mountains and then to Downtown Frostburg. The journey features an incredible mix of mountain scenery with astonishing transportation history. It is an educational and entertaining experience for both old and young.
What are the best nightlife spots in Cumberland?
Nightlife and Going Out in Maryland
With an upscale spot like Mezzos close to your lodging, evenings in Cumberland offer plenty of excitement. The nightlife destination is famous for its tapas-style menu. Whether you are looking for a place to eat, relax, or meet with other people, Mezzos is the perfect vacation spot for dinner and drinks. The restaurant boasts exceptional service, comfy seating, and fresh meals.
One of the late-night destinations in Cumberland is Uncle Jack's Pizzeria & Pub. On the menu, you'll find pizza by the slice and tender wings. The service is also commendable and the food is excellent. What's more, the bread is prepared in-house giving it an unbeatably fresh taste, and there is a wide selection of beers to pair with your meal.
Where are the unique attractions in Cumberland?
Excursion Destinations in Cumberland
At the base of the railway depot lies the Cumberland Visitor Center. On the ground floor, you'll find the C&O Canal National Park Museum and the visitor center, which features interactive and educational exhibits about the history of Ohio and Chesapeake. You can also view mules, cargo, crew, and locks. Also, you can check out a model of the Paw-Paw Tunnel and get to experience the heyday of the canal.
Another excellent excursion destination in Cumberland is the Tri-State Zoological Park, a 6.5ha zoo. The zoo is a non-profit organization that was established in 2003 and houses primarily exotic animals that need homes or animals that were rescued, including primates, tigers, lions, reptiles, birds, and different exotics. Bob Candy of Cumberland is the owner of the zoo. If you would love to see animals on your vacation to Cumberland, then this is the place to be.
What are the best events and festivals in Cumberland?
Regular Events in Cumberland
The DelFest is a fantastic annual festival in Cumberland. It originated from the desire to make a family-friendly music festival to appreciate the legacy of McCoury Music, while at the same time creating a platform to showcase fresh local and national talent . Book your lodging well in advance if you plan on visiting for these popular events.
We compare more than 1,300 providers, including: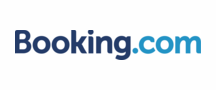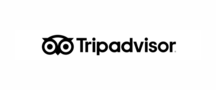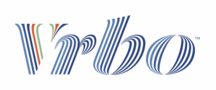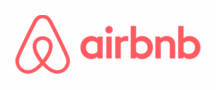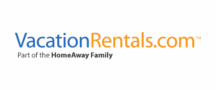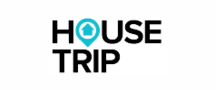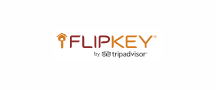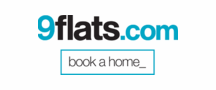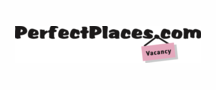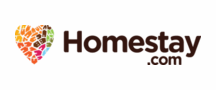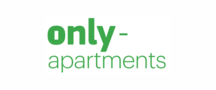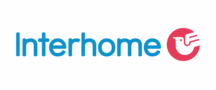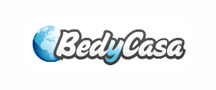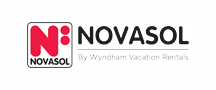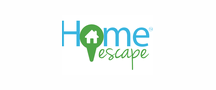 Vacation Destinations Near Cumberland
Vacation Rentals