Save up to 43%
Best Vacation Home Deals in Crystal Beach
Compare and find the ideal rental for as little as $71 per night by exploring the 1,310 options featured in Crystal Beach. By comparing these accommodations, HomeToGo highlights the lowest prices and the highest rated accommodations in Crystal Beach.
Recommended Vacation Rentals in Crystal Beach
Find your perfect vacation rental in Crystal Beach: from $71 per night
Dog-Friendly Vacation Rentals
Apartments With Balconies or Patios
Vacation Homes With Fishing Spots Nearby
Popular Rental Amenities in Crystal Beach
Using our filters will help you find the perfect accommodation in Crystal Beach. Many properties in Crystal Beach include "TVs" or "barbecues," which makes it a great vacation destination if you want to tune out with some TV time or you think grilling is essential for a great vacation. You can even find accommodations if you want a rental with a pool (6 rentals include "pools" in Crystal Beach) or if you enjoy soaking in the hot tub (5 rentals in Crystal Beach include "Jacuzzis").
Price and Availability Index in Crystal Beach
Vacation Rental Price Information in Crystal Beach
The graph shows the average rental prices for the next twelve months in Crystal Beach. Prices reach their highest point in May, where prices are an average of $532 a night (5/11 - 5/18). Conversely, the cheapest average prices are in a week of January (1/11 - 1/18).
Rental Availability Information in Crystal Beach
Have a look at the above graph to see the global availability of vacation rentals in Crystal Beach. In January (1/11 - 1/18), only 28 are available. It is easier to find a rental in a week of January (1/26 - 2/2), as only 9% of the accommodations are booked.
The Weather in Crystal Beach
Check out the climate diagram for Crystal Beach. August is the warmest month in Crystal Beach with average maximum temperatures of 91°. However, temperatures can go lower than 48° in Crystal Beach in January. The rainiest month is August while the driest month is October.
Accommodations in Crystal Beach
Expeirence coastal Texas with a Crystal Beach vacation home
A stylish vacation rental in Texas' Crystal Beach surrounds you with idyllic beaches full of entertainment that your family will love. Discover monuments dedicated to the history of the great South, and prepare for a space adventure at Houston Space Center. Crystal Beach has a variety of vacation rentals, from beach-front properties to attractive apartments moments from the shore.
Beachside fun for the whole family
Galveston Pleasure Pier is a top attraction for families. Here, you're met with myriad waterfront entertainments and attractions, including rides, games, delicious foods and unbeatable shopping. Kemah Boardwalk is another local family hotspot, filled with amusements and rides to thrill all ages. Meanwhile, Fun Spot Waterslide is Crystal Beach's premier water park, and has been delighting visitors for nearly 40 years.
Take a visit to Houston's Space Center
Welcome aboard your shuttle to outer space. Aspiring astronauts won't be able to resist a trip to the space exploration center in Houston, just one hour and 30 minutes by car from your Crystal Beach vacation home. Hear about the expeditions of working astronauts first-hand, and gain perspective on planet Earth as you explore the center's attractions and rotating exhibits. The kids will love the NASA Tram Tour through the grounds of the Johnson Space Center and a visit to the infamous Mission Control.
Sights & things to do in Crystal Beach
Crystal Beach's top attractions
Point Bolivar Lighthouse
The history of this lighthouse makes a great mariner's tale. A century after Keeper Claiborne helped more than 100 souls take refuge inside Bolivar Point during Hurricane Galveston, the Coast Guard named one of its 175 foot buoys 'Harry Claiborne' in recognition of the lighthouse keeper.
San Jacinto Monument
Rise to the observation floor of this imposing monument to all those who fought for Texas' independence. Discover the origins of the Lone Star State at its exciting history museum. Learn how Texas' and America's history intertwine through film, artifacts and guided tours.
Fort Travis Seashore Park
Explore concrete bunkers that once housed the local residents, together with their cattle and other livestock during Hurricane Carla. Hear some of their stories about the event, as well as fish and picnic along the shore nearby. Wander through the wild parkland and watch the sun set over the Gulf of Mexico.
Bishop's Palace
Also known as Gresham House, this National Historic Landmark is of national significance for its unique architecture. Historians rank it as one of the most significant Victorian residences in America.
Ocean Star Offshore Drilling Rig & Museum
Three floors of models and interactive displays illuminate the incredible world off seismic technology and oil and gas production. The engaging exhibits will also give you fascinating insight on drilling, geology and production.
We compare more than 300 providers, including: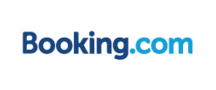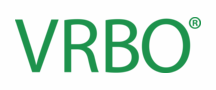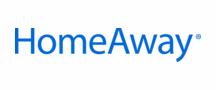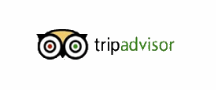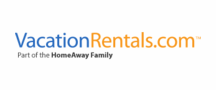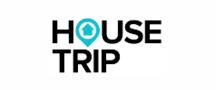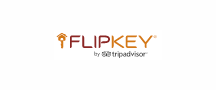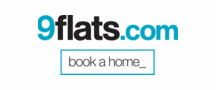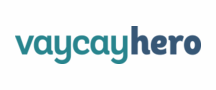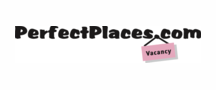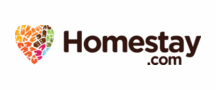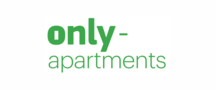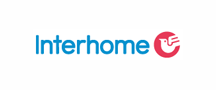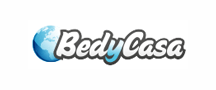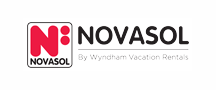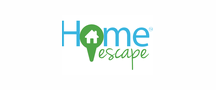 Vacation Destinations Near Crystal Beach