Choose the perfect vacation rental
Save up to 23%
Best Vacation Home Deals in Crossville
Browse the 194 offers listed in Crossville and find the ideal one for your getaway. HomeToGo immediately compares all of these rentals so you can save up to 23%!
Recommended Vacation Rentals in Crossville
Find your perfect vacation rental in Crossville: from $31 per night
Apartments and vacation rentals with a kitchen
Vacation Rentals With Fireplaces
Vacation rentals with Wi-Fi
Popular Rental Amenities in Crossville
Finding a rental with a pool shouldn't be too difficult in Crossville. Most of the accommodations have one. Interestingly, HomeToGo's data shows that more hotel rooms have a pool than condo. Additionally, they can welcome 5 people, on average, while condo with pools can welcome an average of 6 vacationers. a few of Crossville's rentals with pools are situated within two miles of water, divide your time between the pool and the waterfront
Experience Nature and History in Crossville, TN with a Vacation Rental
Located at the top of the beautiful Cumberland Plateau, Crossville TN offers an abundance of outdoor activities and excellent house rentals - look forward to the Mountainous Wildlife reserve, lakes, streams, and the Cumberland Mountain State Park. Enjoy the thrill of exploring the great outdoors, while relaxing each evening in one of the cozy house rentals - to really treat the kids, why not choose one the house rentals with an amazing treehouse in the garden?
Where to find the best food in Crossville?
Dining out Near Your Crossville TN House Rental
As well as self-catering in your Crossville house rental, you'll have a wide choice of great restaurants in the area. With a variety of local and international cuisines, there is something for everyone.
Head down to Homestead Harvest Restaurant and enjoy a buffet menu that's updated every day. Savor your meal while gazing on to the picturesque Byrd Lake.
If you love Italian cuisine, head to the Stagecourt Place Cafe and enjoy popular Italian dishes such as spaghetti Bolognese and a variety of pizzas. The laid-back ambiance is perfect for family dining.
What are the best places to discover the arts and culture of Crossville?
Dive into Culture and History
With its rich history dating back centuries, Crossville has a lot of cultural and historic sites for visitors to discover. For starters, enjoy an evening in The Palace Theater, as local and touring productions are staged within a charming, historical theater auditorium.
The Homestead Tower Museum is also well worth checking out while in Crossville. This landmark structure dates back to 1938, which was built to house the administrative offices of the Cumberland Homesteads. This beautiful house has a winding stairway leading to a lookout platform at the top. There are also exhibits of documents, artifacts, and documents from the 1930s and 1940s.
What are the best nightlife spots in Crossville?
Nightlife in Crossville
There is nothing greater than having fun with your friends after a long day of action and adventure. Crossville has your evenings sorted with a couple of places where visitors can party and have fun till late in the night.
Round off your busy day at the Social Brew, where you can enjoy beers in a tap room with ten rotating taps and over sixty bottled beers in the cooler. If you feel like having a quieter evening, you can also purchase beers to take back to your vacation rental.
Why not head to the Mega-Bite Karaoke Lounge for a fun evening of singing and dining? Aside from the karaoke booths, there is a huge patio and amazing fire pit where you can enjoy your drinks as you enjoy the upbeat atmosphere.
Where are the unique attractions in Crossville?
Outdoor Adventures in Crossville TN
There are a lot of outdoor adventures to be had in Crossville. With a perfect average summer temperature, Crossville offers the perfect climate for outdoor activities.
Head to Wildwood Stables and enjoy a parade of horse breeds as the DJ play excellent music, cementing a platform for dancing. There are great food vendors in this place where you can grab a snack as you learn about various horse breeds.
Hike the Cumberland Trail which takes you through gorges and high ridges as you marvel at the spectacular views, variety of wildlife, flora, and waterfalls. The remote backcountry trail meanders through eleven Tennessee counties and takes you to the most remote and least-visited terrain.
If you're a golfing enthusiast, a visit to Crossville should include a visit to one of its legendary golf courses. Dorchester Golf Club stands out as the best course due to its picturesque landscape. Play in narrow tree-lined fairways, strategic bunkers and fresh-cut grass with 6 and 18 golf holes that would challenge the most skilled golfer.
What are the best events and festivals in Crossville?
Festivals in Crossville
There are a couple of events lined up for you throughout the year. Keep in mind that house rentals get booked up for these events early, so plan well in advance.
Attend an authentic Oktoberfest in this area, which has been occurring annually for the last twenty-nine years. Dance to the non-stop entertainment provided by three German or Polka bands in the two dance areas provided. There are also German dinners available, which consist of chicken schnitzel, pork schnitzel, spaetzle, knackwurst, and Weisswurst.
At the Memorial Day Festival and Cruise, you'll find tasty food, arts and crafts workshops, live music, and much more. There are also fun games and a bouncy house for kids, ensuring that all ages will be kept entertained.
We compare more than 1,300 providers, including: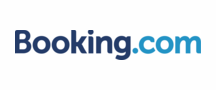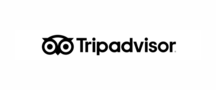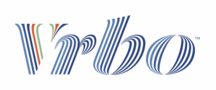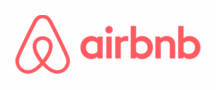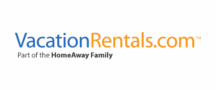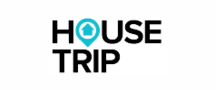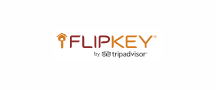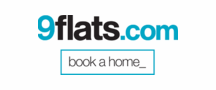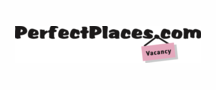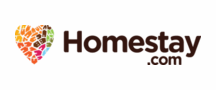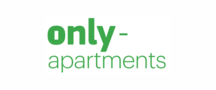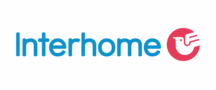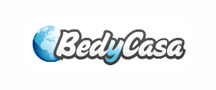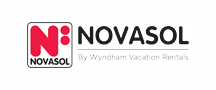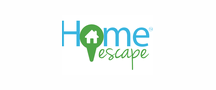 Vacation Destinations Near Crossville
Vacation Rentals