Choose the perfect vacation rental
Top Vacation Destinations in Colorado
Save up to 79%
Best Vacation Home Deals in Colorado
Compare and find a rental fitting your needs among the 79581 welcoming properties from different vacation rental websites in Colorado. HomeToGo, a vacation rental search engine, instantly sorts all of these accommodations to help you save up to 79%!
Recommended Vacation Rentals in Colorado
Find your perfect vacation rental in Colorado: from $81 per night
Vacation Houses With Pools
Dog-Friendly Vacation Rentals
Best vacation rentals with a balcony
Popular Rental Amenities in Colorado
Accommodations can be filtered based on your personal preferences. Above, you can see the number of properties that include a specific amenity in Colorado. In Colorado, 50,373 rentals provide "internet". So, if you need internet access during your vacation, use the internet filter to compare these rentals. Three amenities that are not typical are "pets Allowed," "saunas," and "balconies/patios."
Price and Availability Index in Colorado
Vacation Rental Price Information in Colorado
In the above graph, you will find information on average prices of the vacation homes & apartments in Colorado. Prices in a week of December (12/18 - 12/25) go up to $779 per night, which is the highest average price in the next 12 months. Vacation rental prices go down to $338 per night in May (5/14 - 5/21).
Rental Availability Information in Colorado
Our availability graph helps you identify the busiest months in Colorado. So far, the week with the least available rentals in Colorado is in December (12/25 - 1/1). Conversely, it is in April (4/16 - 4/23) that the highest percentage of rentals are available.
7-Day Weather Forecast in Colorado
Accommodations for your vacation in Colorado
In Colorado, more than a quarter of the vacation accommodations are hotel rooms, which represent 26.3% of its listed properties. In addition, these properties have an average size of 460 ft² and an average price of $280 per night. Furthermore, these properties are excellent for 4 it represents the average number of people hotel rooms can accommodate in Colorado. If you would like to rent something else, you can look for many other offers, such as apartment rentals, which are the second most typical property type in Colorado. While hotel rooms in Colorado have an average size of 460 ft², apartment rentals have an average size of 1,160 ft².
Your Colorado Cabin Rental – Gateway to the Great Outdoors and More
Colorado vacation rentals often feature cabin- or ranch-style architecture, set amid stunning surroundings. Indoor-outdoor spaces are also quite popular thanks to the arid climate.
How to Get to Colorado
Denver International Airport welcomes global visitors with convenient flight schedules and expedient ground transportation. Additionally, a network of regional airports allows for easy connections from Denver to many desirable destinations like Aspen, Eagle, and Montrose.
Anyone living within driving distance of Colorado will appreciate the ease with which they can reach the state's numerous vacation destinations. Interstates 70, 76, and 25 give visitors traveling from nearby states like New Mexico, Kansas, Wyoming, and Utah quick access to all of the gorgeous sights and exploits that await.
Where to find the best food in Colorado?
Trendy Dining with a Farm-To-Table Twist
Colorado is a leader in the American foodie revolution and continues to set the bar nationwide. Seasonal and perfectly fresh foods are the focus, and health-conscious vacationers will find that the cuisine options are limitless. Many restaurants will let diners know which small farms and local producers were used in sourcing their meal. Colorado's cities are consistently voted among America's best for foodies, particularly for their attention to quality.
The farm-to-table movement isn't just about food anymore. Colorado is home to many microbreweries and small wineries. Known as the Napa Valley of beer, northern Colorado has an abundance of craft beer manufacturers. Just like the region's fine dining establishments, these small operations use the freshest locally sourced ingredients to provide one-of-a-kind results. Best of all, most offer tours and tastings daily.
What is the weather like in Colorado?
Good Time to Visit
Nature enthusiasts should definitely plan a trip during fall to witness nature's changing colors. Fall also brings in the harvest, music, and food festivals. Winter, meanwhile, sees a deluge of out-of-state skiers, snowmobilers, and snowboarders who hit the slopes as soon as they arrive.
Outdoorsy types will definitely enjoy spring and summer for the blue skies and sunshine. The state is vast and offers plenty to choose from so don't fret too much about the crowds in summer. Book your Colorado cabin rental in advance to make the most of the great outdoors.
What are the top sights in Colorado?
Things to Do and See
A drive through the winding passes of the Rocky Mountains is essential to the Colorado experience. The winter resorts of Steamboat Springs, Aspen, and Vail are recommended for skiing and snowboarding. The city of Boulder serves as a great base for mountain bikers and skiers on their way to the Rockies.
Photographers, meanwhile, are drawn to the strange rock formations at the Garden of the Gods. The rocks have taken on strange shapes, some slanted, toppled, stood-up, and even pushed around. The trails here are conducive to horseback riding, hiking, and technical rock climbing.
What are the best places to discover the arts and culture of Colorado?
Colorado's Art and Culture Scene
Denver, the state capital, is the destination of choice for art lovers who delight in the artworks of Georgia O'Keeffe, Frederic Remington, Man Ray, Andy Warhol, David Hockney, and Charles M. Russell - whose works are on exhibit at the Denver Art Museum and the Museum of Contemporary Art. For another take on museums, head to Colorado Springs, which is home to the Museum of the American Cowboy and the ProRodeo Hall of Fame.
Music fans should catch a concert at the Red Rocks Amphitheater, an outdoor concert venue with terrific views of a stunning landscape.
What are the best activities for families in Colorado?
The Best Cities in Colorado for a Family Vacation
Whether your ideal vacation is a family ski getaway, a visit to Colorado's national parks and monuments, or an investigation of local and indigenous artistry, a vacation home in one of the state's beautiful cities or quaint mountain towns is the ideal base to kick off your adventure.
1. Denver
Denver, the Mile High City, exposes travelers to an eclectic art scene, world-class sports teams, and culinary experiences. If your kids are enthusiastic about food, Denver boasts a community of up-and-coming chefs offering imaginative cuisine that has made the city a go-to foodie destination.
2. Breckenridge
Breckenridge, located high in the Rocky Mountains, is terrific for a family ski vacation. The central location of this charming old mining town allows visitors to explore five unique ski resorts within a short drive.
3. Telluride
Another ski resort, Telluride, is also regarded as an epicenter for the art and history of Colorado's indigenous people. The Telluride Museum has a permanent Nuchu/Ute Native Peoples that the kids will love. It hosts an annual Indigenous People's Day event.
Where are the unique attractions in Colorado?
Excursion Destinations
Colorado brims with historic monuments and nature trails that families with kids will love. Visit Bent's Old Fort National Historic Site to learn about the old traders, trappers, and Native Americans who once traded at this post. For pristine wilderness and solitude, the Continental Divide National Scenic Trail is a good choice. There's also San Isabel National Forest, which is home to Mount Elbert, Colorado's highest peak.
For whitewater rafting and kayaking along the Arkansas River, the Arkansas Headwaters Recreation Area is a splendid option.
What are the best events and festivals in Colorado?
American Cowboy Culture Lives On
American cowboy culture still has a strong presence in Colorado. Once a year, the National Western Stock Show – one of the nation's biggest rodeos – takes over. Artists, musicians, and cowboy competitors perform daily for two full weeks. Some of the most entertaining events feature local children riding and roping just like their parents. The event is kicked off with a cattle drive through Colorado's city streets.
Rodeos are great entertainment for the entire family, but also serve a greater purpose: the livestock auction raises money for aspiring farmers and ranch hands to attend college. There are also plenty of non-sporting events, such as bake-offs, country music and dance demonstrations and lessons, rides, petting zoos, and barbecues. The stock show is an outstanding shopping venue. Handmade cowboy hats, tooled leather, cowboy boots, and more can be purchased at fair prices.
What are the must-see attractions in Colorado?
Exploring Colorado's Wild Side
Colorado is best known for its astounding backdrop of mountains, plains, deserts, and forests. During the colder months, the state is a prime destination for winter sports. Skiing and snowboarding are extremely popular thanks to the world-class conditions. In the summertime, opportunities to hike, raft, rock climb, and camp are endless. No matter what time of year you plan to visit, you will find a reason to get outdoors.
More laid-back outdoor pursuits include photography, star gazing, and nature watching, as well as yoga and meditation. Horseback riding is also extremely popular and is a great way to take in the vivid landscapes of the American West. Within its cities, Colorado is very green. All major metropolitan areas have well-kept public parks and outdoor spaces.
Frequently Asked Questions
How much does it cost to rent a vacation rental in Colorado?
The average nightly price for vacation rentals in Colorado is $81.
How many vacation rentals are available to book in Colorado?
April has the highest amount of available Hotel rooms and Apartment rentals in Colorado, so you can expect plenty of offers, even for last-minute bookings.
What amenities are most popular for vacation homes in Colorado?
The most popular amenities for home rentals in Colorado include accommodations that have: internet, TVs, and grills.
How many vacation rentals are in Colorado?
Discover 79235 vacation rentals available to book in Colorado.
Are pets allowed in vacation rentals in Colorado?
If traveling with a dog in Colorado, 8% of vacation rentals allow pets.
What's the best time of year to travel to Colorado?
July and June are typically the warmest months in Colorado with temperatures around 71 °F. January and December in Colorado are the coldest, with 3 °F on average.
We list offers from thousands of providers, including: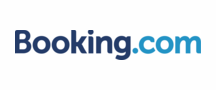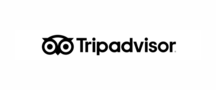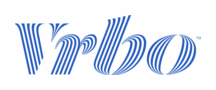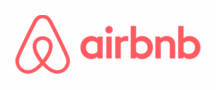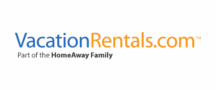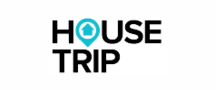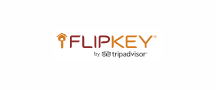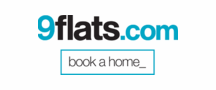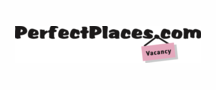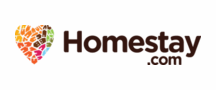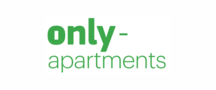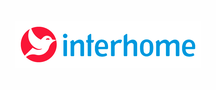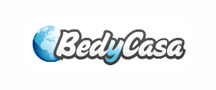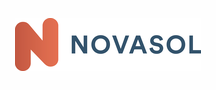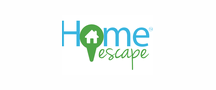 Explore More Vacation Ideas