Choose the perfect vacation rental
Save up to 45%
Best Vacation Home Deals in Cincinnati
Find a welcoming accommodation from $67 per night by searching among the 1,480 options listed in Cincinnati. The website HomeToGo instantly sorts all of these vacation rentals to help you save up to 54%!
Recommended Vacation Rentals in Cincinnati
Find your perfect vacation rental in Cincinnati: from $67 per night
Vacation rentals with Wi-Fi
Apartments and vacation rentals with a kitchen
Apartments With Balconies or Patios
Find a waterfront rental for your next vacation
Cincinnati Vacation Rentals Near Beaches and Lakes
Popular Rental Amenities in Cincinnati
Choose a filter above and find an accommodation fitting your requirements among all of the rentals in Cincinnati. HomeToGo's data reveals that "internet" and "TVs" are the most frequently offered amenities in Cincinnati. Three features that are not often provided are "saunas," "hot tubs," and "fishing."
The Weather in Cincinnati
7-Day Weather Forecast in Cincinnati
Accommodations for your vacation in Cincinnati
More than half of the offers (58.65%) in Cincinnati are hotel rooms. They are the most frequent vacation properties there. Interestingly, the average rental fee for hotel rooms is $210 per night, with an average area of 450 ft². Moreover, most hotel rooms in this destination can welcome 4 guests, which makes it a perfect vacation spot for medium-sized groups and families. If you would prefer to compare another accommodation type, you could consider apartment rentals, which are the second most typical accommodation type in Cincinnati. While hotel rooms in Cincinnati have an average size of 450 ft², apartment rentals have an average size of 1,030 ft².
Discover Cincinnati's culture in a vacation home
Cincinnati is a city with a great mix of history, modern culture, and family fun. Perhaps you are a history buff interested in learning about the underground railroad? Perhaps you and your children want to ride roller coasters? Perhaps you want a night out on the town? Cincinnati has something for everyone.
What are the best places to discover the arts and culture of Cincinnati?
Cincinnati historical sites and museums
Cincinnati is home to informative museums and historical sites about African American history. You can visit the Harriet Beecher Stowe House to learn about the antislavery author and her famous book Uncle Tom's Cabin. You can learn more about the hard struggles of African Americans escaping slavery by visiting the National Underground Railroad Freedom Center. In addition, Cincinnati is the birthplace of President William Howard Taft. History lovers will certainly want to visit the William Howard Taft National Historic Site to learn more about America's 27th president.
What are the best activities for families in Cincinnati?
Fun for kids in Cincinnati
If you have a child that loves trains, you cannot miss EnterTRAINment Junction. It is a railroad-themed family entertainment center with a two mile long indoor train display. For animal lovers, the Cincinnati Zoo & Botanical Garden is a must see. In addition to viewing various animals, your child can get hands-on experience feeding a giraffe! Families who love roller coasters will want to spend time at Kings Island theme park. It has over 100 attractions, including the world's longest wooden roller coaster.
What are the best nightlife spots in Cincinnati?
Cincinnati nightlife
For a night out, Cincinnati has plenty of options. Horseshoe Casino has traditional table games and slot machines, but also live music and salsa dancing. If you are craving a drink with a view, head to Cocktail Terrace at 21c or Mount Adams Pavilion to enjoy the skyline. Visitors to Cincinnati have their pick of refreshments with numerous local breweries, cocktail bars, and even a bourbon bar nearby.
Frequently Asked Questions
How much does it cost to rent a vacation rental in Cincinnati?
The average nightly price for vacation rentals in Cincinnati is $67.
What amenities are most popular for vacation homes in Cincinnati?
Most travelers search for internet, TVs, and pools when booking a vacation rental in Cincinnati.
How many vacation rentals are in Cincinnati?
Discover 1,480 vacation rentals available to book in Cincinnati.
Are pets allowed in vacation rentals in Cincinnati?
Finding a cabin rental in Cincinnati that allows dogs is definitely possible, with 183 pet-friendly homes on offfer.
What's the best time of year to travel to Cincinnati?
July and June are typically the warmest months in Cincinnati with temperatures around 86 °F. January and February in Cincinnati are the coldest, with 23 °F on average.
We list offers from thousands of providers, including: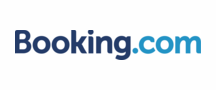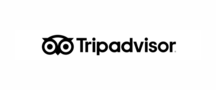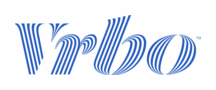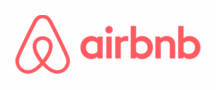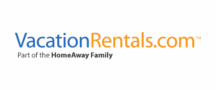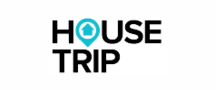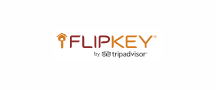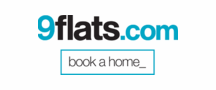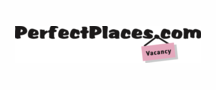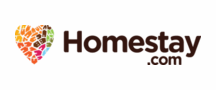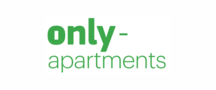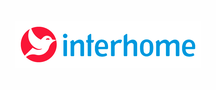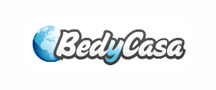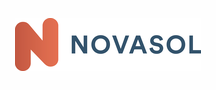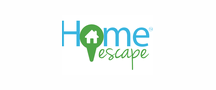 Vacation Destinations Near Cincinnati
Explore More Vacation Ideas