Choose the perfect vacation rental
Save up to 83%
Best Vacation Home Deals in Chicago
Recommended Vacation Rentals in Chicago
Find your perfect vacation rental in Chicago: from $41 per night
Apartments and vacation rentals with a kitchen
Vacation rentals with Wi-Fi
Apartments With Balconies or Patios
Popular Rental Amenities in Chicago
Use filters to search and find an offer matching your criteria among the 8008 rentals in Chicago. In Chicago, 5,771 properties provide "internet". Consequently, if you can't imagine a vacation without internet, select the internet filter to compare these accommodations. Not as many accommodations in Chicago are available if you want to sweat it out in a sauna or if you want a rental with a jacuzzi as "hot tubs" and "saunas" are not often available in this destination.
Price and Availability Index in Chicago
Vacation Rental Price Information in Chicago
Rental Availability Information in Chicago
7-Day Weather Forecast in Chicago
Accommodations for your vacation in Chicago
In Chicago, more than half of the 7589 property types are hotel rooms, which represent 52.67% of its accommodations being offered. Additionally, the average nightly price of hotel rooms in Chicago is $353, and the median size is 450 ft². Moreover, the majority of hotel rooms in Chicago can host 3 people, which makes it a wonderful vacation spot for couples and small groups. Apartment rentals are the other most frequent property type in Chicago. These properties cost $297 per night on average and have an average size of 980 ft².
Chicago Condo Rental: Enjoy a Fun and Cultural Trip
The historic city of Chicago boasts a fabulous skyline and a profusion of world-class museums, art galleries, jazz clubs, and playhouses. A walk through downtown Chicago will reveal some of the world's best architectural styles: Gothic, classic, modernist, and more.
The winds that blow across Lake Michigan have earned Chicago a nickname as the Windy City. Check in at your Chicago condo and find out what the fuss is all about.
Flying into Chicago
The city is served by two major airports, O'Hare International and Midway Airport. Taxis will take you to your Chicago vacation rental or condo quickly; you could also catch the CTA train to get from the airport into the city.
Where to find the best food in Chicago?
The 5 Best Brunch Places with Awesome Coffee
1. All Together Now
Have a relaxed weekend brunch at All Together Now, a bottle shop and all-day café. Dig into creamed eggs over toast with pork fat collards or choose to build your own meat and cheese board. As for the coffee, the beans come courtesy of the revered Ruby Coffee Roasters.
2. Cafe Marie-Jeanne
If you are looking for delicious French fare and excellent coffee, Cafe Marie-Jeanne ticks all the boxes. Popular for its deli counter treats and Chicago-style lobster rolls, this eatery also serves indulgent French pastries. Ask for the bottomless coffee or cold brew.
3. Beatrix
At Beatrix, you can choose a healthy brunch of quinoa cakes with poached eggs or treat yourself to fresh chocolate chip cookies. At the coffee bar, there are several options for your caffeine fix, ranging from iconic local roasters like Metric to Mexican iced coffee.
4. Dollop Diner
At Dollop Diner, coffee is elevated to an art form, much to the delight of locals. Choose your brew and savor it along with chicken and waffles or fluffy buttermilk pancakes. The seats by the large windows are ideal for people watching to complete the laid-back brunch experience.
5. M. Henry
Brunching at M. Henry means prompt refills of the yummy Metropolis house blend. Pair it with the much-loved peach and sour cherry brioche French toast or go for the comfort brunch plate. The café is BYOB, which is yet another cherry on the cake.
What is the weather like in Chicago?
A Good Time to Visit
The best time to visit Chicago is in spring and fall, when the weather is pleasant and prices of vacation rentals are reasonable. Moreover, plenty of cultural activities take place in those seasons. If you intend to visit during summer, book your accommodation well in advance, as this is the most popular visiting season. Chicago can be just as magical in winter, making it a true year-round city.
What are the top sights in Chicago?
The Best Neighborhoods in Chicago
Chicago's international neighborhoods are so true-to-life, you'd be forgiven for thinking you were genuinely in another country. There's Chinatown, the Korean community in Lawrence Avenue, the Swedish settlement at Andersonville, Little Italy, Greektown, and several other international pockets. The Polish Cathedrals of St. Mary of the Angels in Bucktown and St. Hyacinth Basilica in Avondale are exquisite. Experience the different facets of the city with guided architecture walks or a river boat tour.
The world comes to Chicago for gastronomical expertise, so indulge those taste buds! Devon Avenue is the place for Indian delights, and a mix of everything is served in Uptown, including American, Ghanaian, Nigerian, Japanese, and even Swedish delicacies.
Chicago is a drinking city that is home to a record number of dive bars, lounges, and breweries, the best of them found in the Logan Square and Bucktown areas.
What are the best places to discover the arts and culture of Chicago?
Art and Culture in the City
Art and history enthusiasts will have plenty of choice with the variety of art galleries and museums scattered across the city. The Art Institute of Chicago in the Loop district houses priceless Impressionist and Modernist works, and there's also the National Museum of Mexican Art in Pilsen, the Museum of Photography, the Polish Museum of America in Wicker Park, the International Museum of Surgical Science, and more. Buy the Chicago CityPASS to save money if you plan on visiting several attractions in a short span of time.
For improvisational comedy and performance art, catch a show at The Annoyance Theater, I.O., or the Playground. Steppenwolf in Lincoln Park is more serious, having hosted the likes of John Malkovich. Visit the Auditorium in the Loop for its architecture and brilliant use of performance space. For rock, blues, jazz, and spoken-word performances, the Chicago Theater awaits.
What are the best activities for families in Chicago?
Activities with Children
Chicago has plenty to keep kids occupied. Right along the lake on Museum Campus lie three institutions within walking distance of each other. The Adler Planetarium has the coolest astronomy shows and exhibits, while the Shedd Aquarium features majestic sharks, dolphins, whales, and other superb marine life. The kids will love the giant Tyrannosaurus Rex skeleton in the Field Museum of Natural History. How about a picnic on the clean shores of Lake Michigan to finish up? The waters are safe and excellent for swimming.
What are the best nightlife spots in Chicago?
The 5 Best Bars in Chicago with a View
1. Cindy's
Cindy's, the hip bar on the Chicago Athletic Association Hotel rooftop, overlooks Lake Michigan and provides spectacular views of Millennium Park. The picnic-style seating and artisan cocktails combined with the stylish ambiance make it just the bar for a relaxed evening with friends or a special someone.
2. Drumbar
Drumbar, one of the favorite night spots in Chicago, is known for its creative craft cocktails. The 18th-floor rooftop lounge and bar welcomes guests with refreshing views of Lake Michigan. Take your pick from the extensive bar menu and unwind on the lovely, breezy terrace complete with warming fire pits.
3. Terrace 16
Visit Terrace 16 at the Trump International Hotel & Tower Chicago for its views of the point where Lake Michigan meets the Chicago River. Enjoy the evening as you sip on specialty cocktails and indulgent bar bites like truffle fries. The Wrigley Building Clock Tower is also within eyesight of this upscale bar.
4. J. Parker
Beautiful scenery throughout the year coupled with soothing views of Lincoln Park and the boats on Lake Michigan make the J. Parker another popular bar with a view in the city. The swanky lounge serves handcrafted cocktails with gourmet small plates and New American fare to accompany your drink.
5. Waydown
Head to the Waydown for a round of drinks in a stylish setting complete with live music. The two outdoor patios and excellent views of the city make this Scandinavian-chic bar perfect for lounging in an open-air space. Cocktails created by the celebrated Caitlin Laman are another reason to visit.
Where are the unique attractions in Chicago?
3 Great Day Trips from Chicago
The city's location makes it convenient to explore neighboring destinations on short day trips. Just a 90-minute drive will take you to Milwaukee, a city known for its breweries. The Milwaukee Public Museum, Discovery World, and Harley-Davidson Museum are popular attractions in this Wisconsin city.
Get more out of your stay at a Chicago vacation house with a trip to Starved Rock State Park. A delight for outdoor enthusiasts, this park is known for the many sandstone canyons that were created by glacial meltwater. Explore the different hiking trails through lush green areas and spend time by the waterfalls.
Another worthwhile trip is to Michigan City, just an hour away from Chicago. Spend the day visiting popular attractions like Washington Park, the Old Lighthouse Museum, and the gorgeous Barker Mansion. Family vacationers can visit the zoo and later hit the beach area for some boating, surfing, and swimming.
What are the best events and festivals in Chicago?
Regular Events and Festivities
The year begins with colorful Chinese New Year celebrations and the highly-awaited Chicago Auto Show. April brings the Chicago Improv Festival and C2E2 Chicago Comic & Entertainment Expo. The summer months are chock-full with events, including the Puerto Rican Parade & Festival, Chicago Blues Festival, and Chicago Pride Fest in June, followed by the Square Roots Festival in July, and Lollapalooza and the Chicago Jazz Festival in August.
Film lovers and athletes should watch out for the Chicago International Film Festival and the Chicago Marathon in October. The year ends on a whimsical note with Christkindlmarket, the Magnificent Mile Lights Festival, and the Winter WonderFest at Navy Pier, where the entire city is adorned with lights.
Book a Chicago condo rental for an unforgettable time in the Windy City!
What are the must-see attractions in Chicago?
6 Must-See Attractions in Chicago
1. 360 Chicago Observation Deck
What better to way to see the city than from above? Travel up to the 94th floor of the John Hancock Center for stunning views of the city and over Lake Michigan.
2. Lincoln Park Zoo
The city's most popular attraction, this iconic zoo houses African apes and other interesting species. Be sure to allow for plenty of time to explore its plentiful and varied exhibits!
3. Museum of Science and Industry
At this world-class interactive museum, you'll find a life-size replica coal mine and recreated historic Chicago streets, with functional shops and other interesting querks.
4. Cloud Gate
One of the most iconic pieces of art in the United States, Cloud Gate was created by Anish Kapoor. This beautiful reflective sculpture is nicknamed 'The Bean' due to its shape, and attracts photographers from across the world.
5. Millennium Park
This majestic urban park in the center of Chicago is a great place to wile away an afternoon amidst a tranquil backdrop. Concerts, local fairs, and fun events are held regularly at the park.
6. Art Institute of Chicago
As one of the oldest and largest galleries in the country, this impressive museum showcases over 300,000 artworks. Modern art, photography, and ancient sculptures are all on display for visitors to enjoy.
Frequently Asked Questions
How much does it cost to rent a vacation rental in Chicago?
On average, a Hotel rooms or Apartment rentals in Chicago costs $41 per night.
How many vacation rentals are available to book in Chicago?
January has the highest amount of available Hotel rooms and Apartment rentals in Chicago, so you can expect plenty of offers, even for last-minute bookings.
What amenities are most popular for vacation homes in Chicago?
The most popular amenities for home rentals in Chicago include accommodations that have: internet, TVs, and pools.
How many vacation rentals are in Chicago?
Discover 8008 vacation rentals available to book in Chicago.
Are pets allowed in vacation rentals in Chicago?
If traveling with a dog in Chicago, 16% of vacation rentals allow pets.
What's the best time of year to travel to Chicago?
Chicago has its warmest time of year around July and August, with average nightly prices being around $41.
We list offers from thousands of providers, including: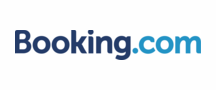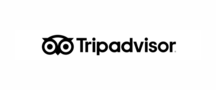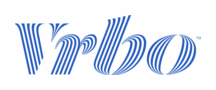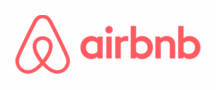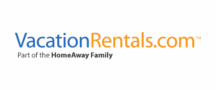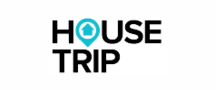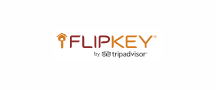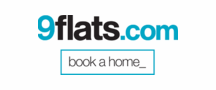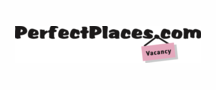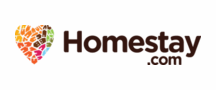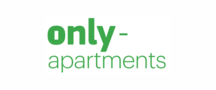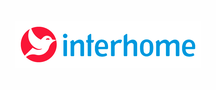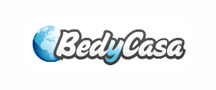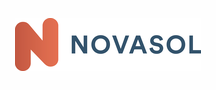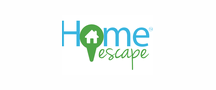 Vacation Destinations Near Chicago
Explore More Vacation Ideas